The family of a man from California is urgently requesting his release after he was unlawfully detained in Venezuela and held for an exorbitant amount of money in ransom. This incident occurred just days after the Biden administration eased oil sanctions on the socialist-led government.
Savoi Wright's arrest on October 24 has now become a focal point in the delicate relationship between the United States and Nicolás Maduro's government, prompting some to call for a reinstatement of sanctions.
Wright's family is solely focused on bringing the 38-year-old businessman back home and is left with minimal information regarding the circumstances surrounding his arrest. No official charges have been filed against him, he has been denied access to legal representation, and the Venezuelan government has not disclosed his whereabouts.
His mother, Erin Stewart, described the situation as a nightmare, expressing her distress during a phone interview with The Associated Press. Wright joins a group of at least seven other U.S. citizens presently imprisoned in Venezuela.
However, his case is particularly significant due to the timing: his arrest closely followed President Joe Biden's decision to ease oil sanctions, as well as an agreement between Maduro's government and its opponents to hold elections next year.
Read More: Biden Walks Off Set During MSNBC Interview, Prompting Criticism and Online Reactions
Maduro seemed to dismiss the agreement almost immediately when the nation's Supreme Court, comprised of loyalists, suspended the results of an opposition-run primary won by Maria Corina Machado, a former pro-U.S. lawmaker. In response to Wright's arrest, the Biden administration restated its willingness to reinstate sanctions if Maduro fails to honor his commitments, which involve lifting bans on Machado and others from holding office, and commencing the release of political prisoners and wrongfully detained U.S. citizens before the end of November.
The U.S. State Department reiterated this stance, emphasizing that any deviation from the agreed-upon terms would result in a reversal of actions taken.
Under former President Donald Trump, Venezuela faced heightened sanctions in 2019 over allegations that Maduro clung to power through a fraudulent election. Instead, Trump recognized Juan Guaidó, democratically elected opposition leader, as the legitimate president of the country. Critics argue that Wright's arrest is merely the latest example of Maduro's bad faith.
Also Read: Bombshell Unleashed! Hunter Biden Caught in a Whirlwind of Drugs, Nudity, and Family in Shocking Laptop Photo Leak!
The U.S. State Department has repeatedly issued warnings to American citizens, cautioning against travel to Venezuela due to the risks of kidnapping and extortion. Elaborate criminal networks, sometimes in collaboration with government security forces, target unsuspecting men, often online or in neighboring Colombia, with deceptive offers.
Wright is only the second U.S. citizen to be detained since the release of five oil executives from Houston-based Citgo and two other Americans by Venezuela last year. In exchange, the U.S. government released two nephews of Maduro's wife, who had been imprisoned on narcotics charges.
Hailing from Berkeley, California, the 6-foot-10-inch (208-centimeter) Wright is a graduate of Loyola Marymount University and has spent over a decade dividing his time between Oakland, Miami, and various locations in South America while working remotely as a mortgage loan officer.
His mother was unaware that her son was in Venezuela until she learned about his arrest. She described him as a gentle giant who was adored wherever he went. Stewart recounted her sole conversation with her son since his ordeal began, which occurred after the family and friends mobilized to pay a substantial ransom that they could barely afford.
Wright detailed how he was apprehended by the police while in a park with a woman who was in possession of drugs. The family suspects that he was set up. Subsequently, once law enforcement determined that Wright hadn't committed any criminal offense, they discovered that his passport lacked a stamp and handed him over to immigration authorities for deportation, according to Stewart.
Details about what occurred next remain unclear. However, other inmates have informed Wright's family that he is being held in a former textile factory-turned detention center run by Venezuela's feared military counterintelligence.
Multiple former political prisoners have reported being subjected to torture and abuse in the facility's basement, referred to ominously by guards as the "House of Dreams." Stewart is concerned that her son is also enduring psychological torment. Additionally, due to severe food allergies, his health is at risk due to strict dietary restrictions.
Venezuela's Attorney General Tarek William Saab has not provided any information regarding Wright's case. Among the other detained U.S. citizens in Venezuela are two former Green Berets, Luke Denman and Airan Berry, who were involved in a failed attempt to overthrow Maduro in 2019.
Additionally, three men—Eyvin Hernandez, Jerrel Kenemore, and Joseph Cristella—are detained for allegedly illegally entering the country from Colombia.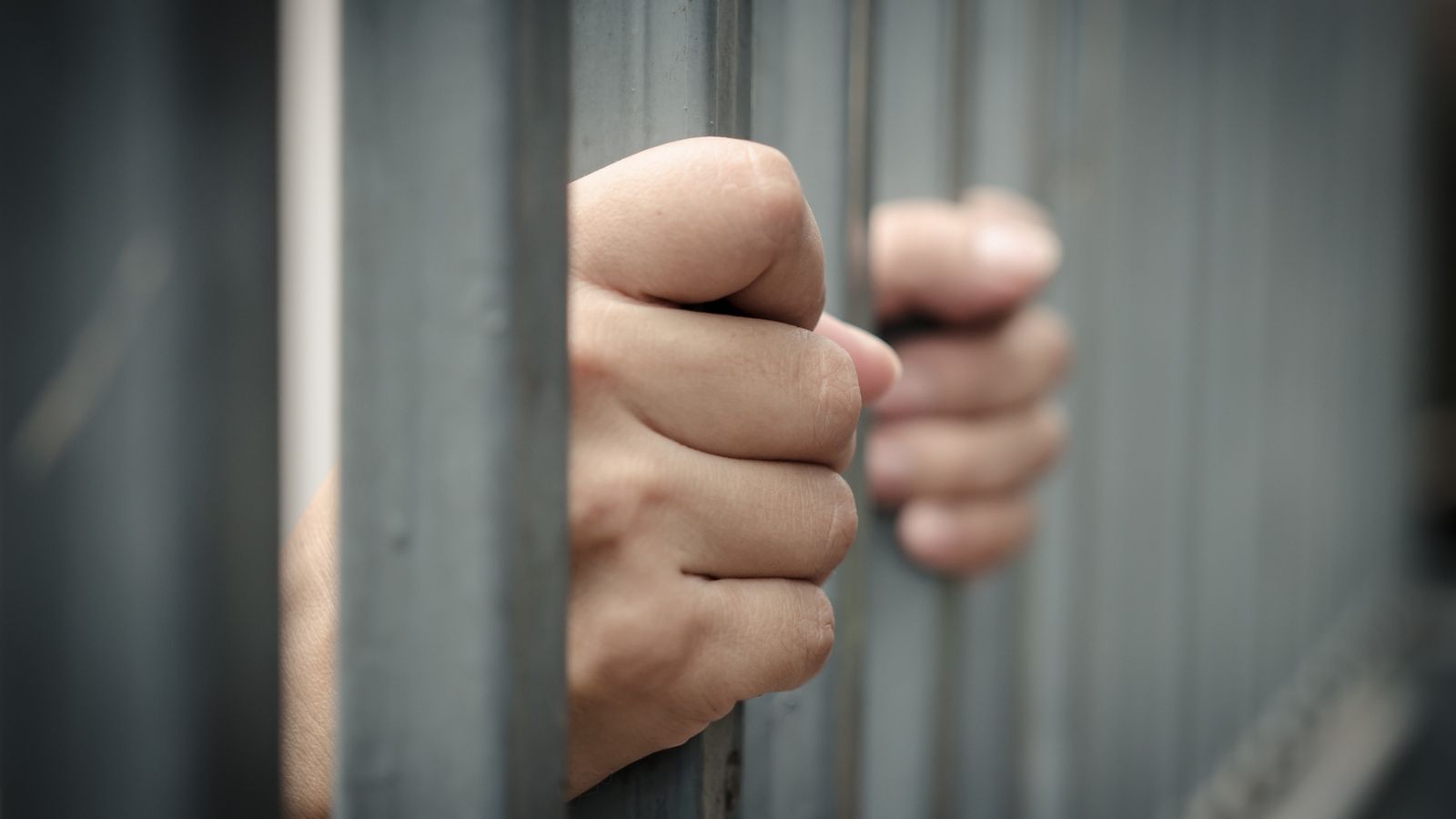 Wright's family has decided to speak out because they believe that the U.S. government has not done enough to secure his release. After notifying the FBI about their son's extortion, they were directed to the State Department, which has limited diplomatic resources to facilitate the liberation of Americans in a politically unstable country. The U.S. Embassy in Venezuela has remained closed since 2019.
The State Department did not respond to email inquiries regarding whether they have addressed Wright's detention directly with Maduro's government. Moizeé Stewart, Wright's sister, expressed her frustration, saying, "As Americans, when a loved one is in this horrific situation, you think someone is going to be there to help, and when they don't, it's the worst feeling in the world.
It's sickening that they would throw their hands up in the air and say we have no diplomatic relations with Venezuela, so we can't do anything."
Read Next: Biden Stares Blankly at Press, Exits Room During Meeting with NATO Secretary General