American patriotism is undergoing a crisis, particularly amongst the younger generation. National pride has hit an all-time low.
Recent Gallup poll results reveal that only a meager 18% of 18-34-year-olds claim to be "extremely proud" of being American, while the 55 and older demographic boasts almost three times as many individuals expressing high levels of pride.
Read More: White House's Claim on Hunter Biden as a "Private Citizen" Draws Criticism
The gradual decline of American patriotism
The decline in national pride has been ongoing and witnessed a sharp drop after 9/11.
It has gradually decreased since 2005. However, age is not the only factor; political party affiliation also significantly influences pride levels. This complex situation calls for serious attention and resolution.
Decline in patriotism strong among Young Adults
Statistics from 2013 reveal that 85% of individuals aged 18-29 express strong national pride. Fast forward to the present, and that number has drastically declined, leaving many puzzled by the roller coaster-like trajectory of American patriotism.
The current 18-34 year-old age group seems disenchanted, marking a stark contrast with the enthusiasm displayed by their predecessors.
Political Party Affiliation and Its Impact on National Pride
A noteworthy aspect that influences American pride is political party affiliation. Republicans lead the pride game, with 60% expressing extreme pride in their nationality.
On the other hand, Democrats and independents lag at 29% and 33%, respectively.
Interestingly, even within these political factions, the younger generation exhibits lower pride levels than their older counterparts, further deepening the generational divide.
The Biden Dilemma: Age and Presidential Prospects
The age issue extends beyond patriotism, touching the heart of presidential politics. A recent poll by DailyMail.com/Tipp found that two-thirds of U.S. voters believe President Joe Biden, aged 80, might be too old to run for re-election in 2024.
A significant 67% of registered voters think it's time for Biden to step aside and allow younger Democrats to compete for the nomination.
Even within his party, a surprising 33% of Democrats share the sentiment, suggesting that Biden's presidential future may be uncertain.
Also Read: Sen. Josh Hawley: Left's Push for Gender Ideology on Children Targets the Nuclear Family
Younger Democrats Rising to the Challenge
As potential rivals joust for the Democratic nomination, younger Democrats stand out as possible contenders.
The lifestyle guru Marianne Williamson and Robert F. Kennedy Jr. have thrown their hats into the ring, although they may face an uphill battle against Biden.
However, more prominent and dynamic figures such as California Governor Gavin Newsom, Michigan Governor Gretchen Whitmer, Vice President Kamala Harris, and Transportation Secretary Pete Buttigieg are already garnering attention as the future faces of the Democratic Party.
Biden's Response to Age Concerns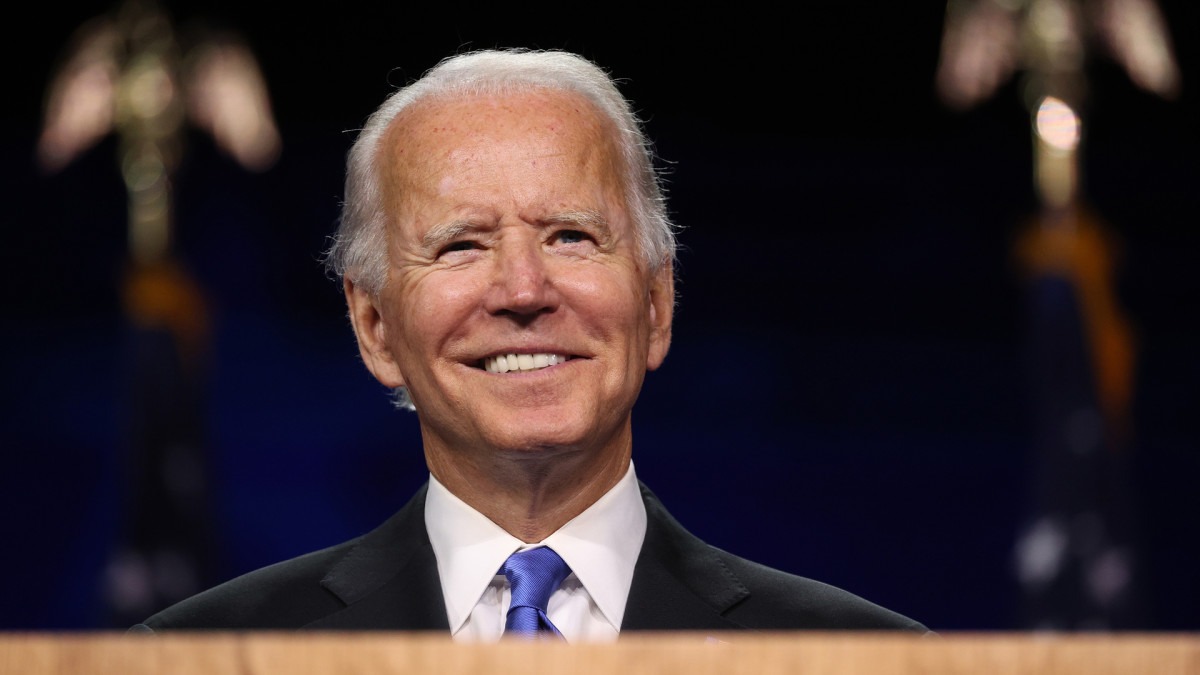 President Biden has acknowledged the legitimacy of the age question but remains determined to downplay concerns about his energy levels and sharpness for the job.
 At 80, he holds the record as the oldest president in the nation's history, showing no signs of backing down from extending that record with each passing day. 
Diminishing national pride among young adults is a concerning indicator of an ongoing identity crisis within American patriotism.
While the 18-34 age group struggles to find reasons for extreme pride in their nation, the older demographic showcases a different sentiment.
Read Next: White House Shuts Down Questions on Collapse of Hunter Biden Plea Deal: 'I Don't Have Anything to Share'
This generational divide and the complex interplay of political affiliations add to the situation's complexity.
Beyond national pride, the age question also permeates the realm of presidential politics, leading to debates about President Biden's prospects for re-election.
As younger Democrats rise to the challenge, the future of American patriotism and its leadership remains uncertain, necessitating thoughtful solutions to address this identity crisis.