Dividend stocks can be a great way to make passive income in the stock market . But which dividend stocks should you choose and which ones offer good returns without breaking the bank? We spoke with some experts to find a few of the best and most affordable dividend stocks to buy now. Let's see what they had to say.
This Real Estate Investment Trust
Greg Rozdeba, President of Dundas Life, tells us: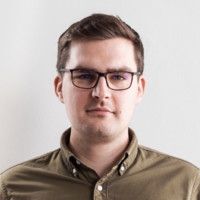 "Chimera Investment Corp. (CIM) is one of the cheapest and most rewarding dividend stocks to buy right now. Its stock price is set at $8.5, with a dividend yield of 15.53 percent. It is projected to make $1.38 in earnings per share, which is a phenomenal return for its investors.
Chimera is a real estate investment trust that invests in mortgage assets. These investments are not only done directly but also use a network of subsidiaries to expand its portfolio. Chimera's holdings include mortgage-backed securities, commercial and residential mortgage loans, and many other real estate assets."
This Real Estate Stock
Frank Barber, Business Development & Finance Expert at Learn About Gold, says:
"Annaly Capital Management Inc. (NLY) is one of the best and most affordable dividend stocks to purchase right now. Its current value is around $6.45, which gives a dividend of 13.64%. These figures show a lot of potential for future growth.

So, you shouldn't wait any longer and invest for fruitful results. That's because this company has invested in different residential and commercial projects. Hence, considering the hot real estate market, one can reap benefits from their investments."
This Business Development Company
Jonathan Merry, Director at CRYPTOMONDAY, suggests: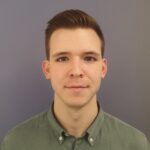 "A business development company, or BDC, is Prospect Capital. This unique kind of stock functions more like a publicly listed private equity firm that makes money through investments and financing decisions than from running a conventional corporation.
According to PSEC's investment strategy, "middle market" businesses with EBITDA between $5 million and $150 million are considered to be eligible.
This covers expansion investments as well as turnaround and bridge deals for struggling businesses. The 6-cent monthly dividend adds up to an excellent return on top of PSEC's modest year-to-date loss, but the stock is up an amazing 40% or more from its summer lows. The stock currently has a 9.1% dividend yield."
And Finally, This Gold Company's Stock
Marie Ysais, founder of Ysais Digital Marketing, recommends: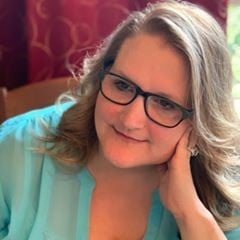 "Yamana Gold Inc., (AUY) is a great option.There is much to be said for investing in a miner like Yamana Gold in a time of raging inflation. The Canadian corporation has 111 million ounces of silver and over 14 million ounces of known gold reserves.
Depending on market pricing, manufacturers of precious metals like this one are prone to volatility, but it is evident that the inflation of commodity prices is benefiting this miner.
In addition to the dividend, shares are up roughly 11% year so far, and even if precious metal prices decline, there is still enough gold and silver in the ground to ensure Yamana continues to pay investors for many years to come. The current dividend yield is 2.5%."
Final Words: Best and Most Affordable Dividend Stocks to Buy Now
These four dividend stocks come highly recommended by our above experts. They are certainly worth looking into if looking to make some passive income in the stock market. With solid dividend yields, as well as a low entry point, these four suggestions could be worth adding to your portfolio. Remember, it is always important to speak with a qualified financial advisor before making any investments that could affect your wealth.