On Monday, President Biden joined the long-standing tradition of pardoning a turkey before Thanksgiving, marking the 76th year of this ritual. Turning 81 on the same day, Biden graciously spared the lives of two turkeys, Liberty and Bell, weighing around 42 pounds each.
In a lighthearted manner, the President joked about his age, stating, "I want you to know I wasn't there for the first one. I was too young to make it."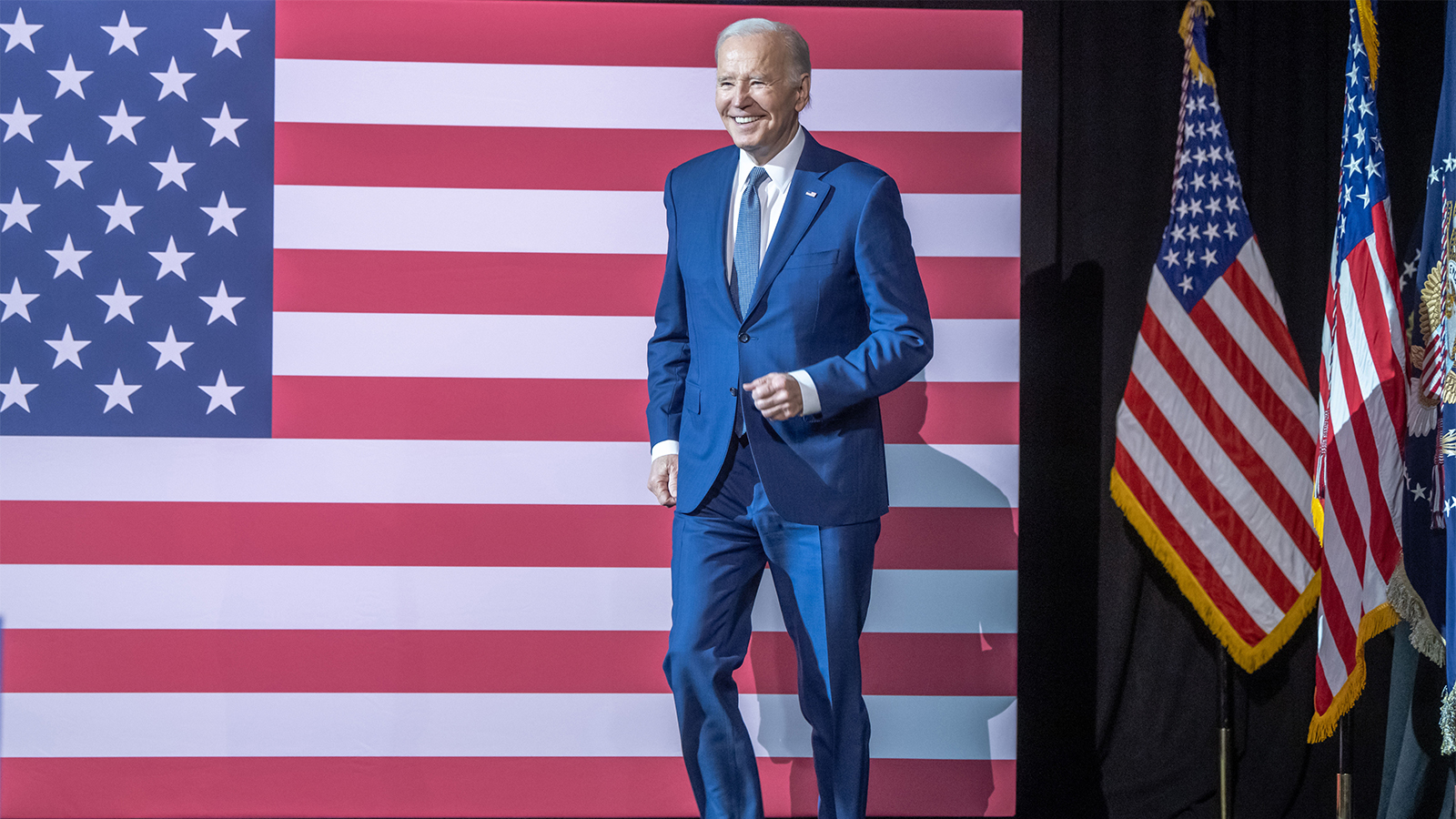 While the act of pardoning a turkey may seem like a hokey tradition, it is an essential part of American presidential tradition. The ceremony was filled with the usual assortment of puns and bad jokes, with Biden proclaiming, "These birds have a new appreciation for the word 'Let freedom ring.'"
He also poked fun at himself, joking about his birthday as he addressed the crowd consisting of White House staff, their families, middle schoolers, and farming groups.
However, Biden stumbled on a joke when he appeared to confuse pop icons Taylor Swift, Beyoncé, and Britney Spears. While describing the turkeys' journey of over 1,000 miles to the White House, Biden mentioned the challenges of getting tickets to the "Renaissance tour" and Britney's tour.
He mistakenly referred to Brazil as the location of Britney's tour, where it is currently warm. In reality, Taylor Swift's Eras Tour postponed a show in Brazil due to extreme heat, while Britney Spears is not currently touring, and Beyoncé's Renaissance World Tour ended in October.
Read More: Biden Walks Off Set During MSNBC Interview, Prompting Criticism and Online Reactions
The naming of the turkeys, Liberty and Bell, holds significance as they are named after the Liberty Bell in Philadelphia, a pivotal swing state for the next election. President Biden, who hails from Scranton, Pennsylvania, referred to himself as a "kid from Scranton" during his campaign and has made frequent visits to the state since taking office.
According to the White House, the tradition of pardoning White House turkeys officially began in 1947 under President Harry S. Truman. However, legend has it that President Abraham Lincoln was the first to show mercy to a turkey after his son Tad requested it in 1863.
Also Read: Explosive Revelation: Melania Trump's Ex-Aide Exposes Classified Document Showcasing by Donald Trump
After the pardon, Liberty and Bell will retire in their home state of Minnesota at the University of Minnesota's College of Food, Agricultural and Natural Resource Sciences. President Biden couldn't help but comment on the size of the turkeys, exclaiming, "God, they're big."
Read Next: These Celebrities All Proudly Support Trump – Some on This List May Come as a Surprise!