US President Joe Biden plans to visit Vietnam soon to strengthen relations with Hanoi and address concerns over China's influence in the region.
Read More: Biden Walks Off Set During MSNBC Interview, Prompting Criticism and Online Reactions
The US and Vietnam have close trade ties and share concerns about China's expanding power, particularly its maritime claims in the South China Sea.
Building Partnerships with Vietnam
US Secretary of State Antony Blinken visited Hanoi in April, emphasizing the need to elevate the existing partnership and build upon a decade of collaboration.
Also Read: Bombshell Unleashed! Hunter Biden Caught in a Whirlwind of Drugs, Nudity, and Family in Shocking Laptop Photo Leak!
Human Rights Challenges in Vietnam
The US and Vietnam have faced challenges regarding human rights issues, with progress in this area seen as crucial to unlocking the Vietnamese people's potential.
Vietnam's Delicate Balancing Act
As tensions rise in the South China Sea, Vietnam has carefully balanced its relations between the US and China, both significant economic partners.
US Maintains Presence in South China Sea
While the US has no territorial claims, it conducts naval patrols to ensure freedom of navigation in this critical trade route amid tensions with China.
Efforts to Improve US-China Ties
There have been recent efforts to improve ties between the US and China, including Blinken's visit to China in June after an earlier trip was canceled.
Biden's Commitment to Strengthen Ties
Biden's upcoming visit to Vietnam demonstrates his commitment to strengthening ties in the region and addressing China's increasing influence.
Managing Concerns in Complex Geopolitical Landscape
Balancing relations with Vietnam and managing concerns related to China highlights the complexities of the geopolitical landscape in Southeast Asia.
China's Expanding Power in Southeast Asia
Rising tensions, China's assertiveness, and rival territorial claims in the South China Sea make the region a potential hotspot for conflicts.
Ensuring Trade Route and Regional Stability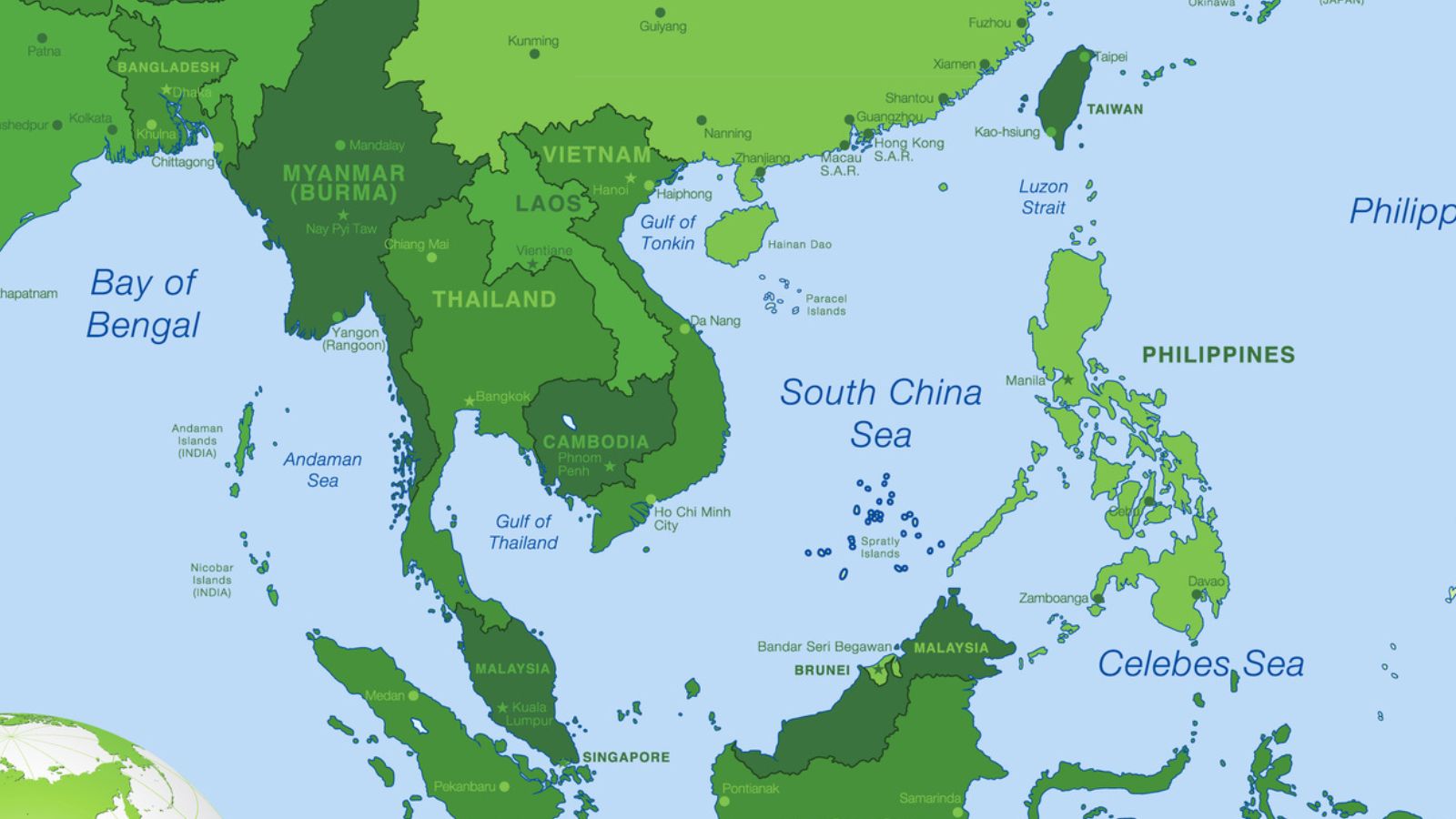 The US's presence in the South China Sea is aimed at ensuring the stability of the trade route and preventing any potential military confrontation.
Biden's visit to Vietnam aims to navigate a path forward that strengthens ties with Vietnam while managing concerns regarding China's influence in the region.
Read Next: Biden Stares Blankly at Press, Exits Room During Meeting with NATO Secretary General
More from The Stock Dork – Explosive Testimony: Biden Brand Influence Saved Burisma Holdings from Collapse, Claims Devon Archer
Nikki Haley Speaks Out on Trump Indictment, Prioritizes Other National Issue
Nikki Haley, a Republican presidential candidate, decided not to issue an immediate statement on the recent indictments against former President Donald Trump, citing exhaustion from the ongoing drama and a desire to focus on more pressing national issues.