Stand-up comedian Bill Burr has responded to backlash from Donald Trump supporters over his wife's gesture of flipping off the former president at a recent UFC event. Burr's wife, Nia Hill, was seen giving Trump double middle fingers as he entered the venue to the sound of cheers and applause.
In a recent interview on "The Rich Eisen Show," Burr addressed the incident with a humorous approach. When asked about the status of his wife's hands, Burr replied, "They're fantastic!" The comment elicited laughter from the interview panel.
Burr went on to defend his wife's action, emphasizing the importance of freedom of expression. "The guy walked into the arena, everybody cheered. She gave him the finger. Nobody got arrested. That's why this country's great. Everybody expressed themselves," he stated.
Read More: Biden Walks Off Set During MSNBC Interview, Prompting Criticism and Online Reactions
Burr urged for maturity and tolerance, highlighting that the event was meant to be about the fights and not the Republican National Convention. Prior to discussing the incident, Burr highlighted the double standards exhibited by Trump supporters when it comes to criticizing President Biden.
He pointed out the hypocrisy of labeling others as "snowflakes" while getting offended when Trump is made fun of. "You can't have it both ways," he argued. Hill has previously voiced her strong disapproval of Trump on social media, including a now-deleted post in 2020 where she expressed her desire for him to contract COVID-19.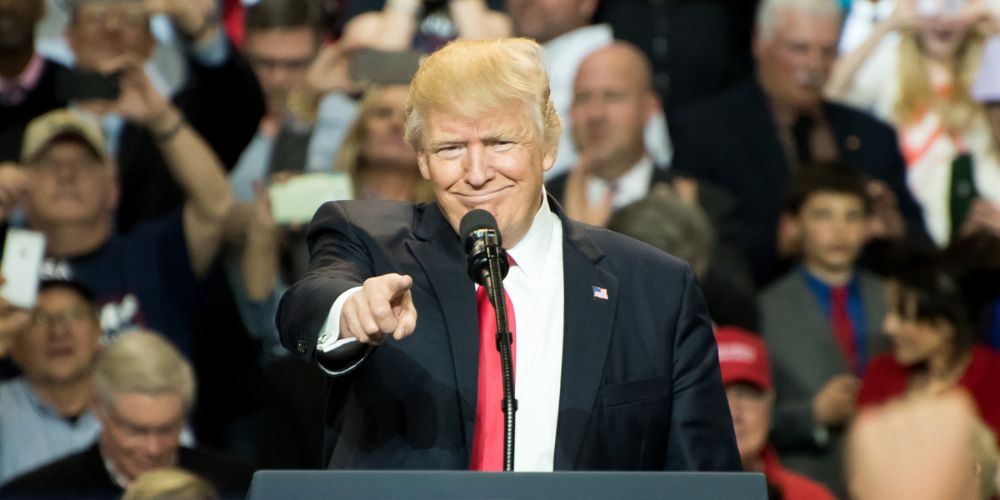 It is worth noting that Trump has often been welcomed with enthusiasm at past UFC events, given his status as a fan and his close relationship with the organization's president, Dana White. While Burr tends to lean left on political issues, he incorporates various subjects into his comedy routine and has been known to criticize both sides of the political aisle.
His comedic style often delves into controversial topics, as seen in his stance on abortion where he aligns himself with the pro-choice position but acknowledges the moral implications. In addition to his successful career as a comedian, Burr is involved in acting and hosts a podcast.
Read Next: These Celebrities All Proudly Support Trump – Some on This List May Come as a Surprise!