Upcoming Event: Pride of the Pines
An event titled "Pride of the Pines" is scheduled to take place in Flagstaff, Arizona. This event is designed to be an all-ages celebration.
Event Sponsorship: Bud Light
Bud Light is listed as a sponsor for the event. This comes despite the brand's recent downturn in the marketplace.
Read More: Goodbye, Bud Light: A New Beer King Reigns Supreme!
Event Features: Performances
The event will include performances by drag queens and other LGBTQ-themed acts. These performances are part of the event's scheduled activities.
Event Classification: Family-Friendly
The event is listed as a 'family festival event'. It is designed to be a safe space for all visitors.
Additional Event Sponsors
Other companies sponsoring the event include Old Navy, Toyota, and Coca-Cola USA. These companies are listed on the event flyer.
Event Regulations: No Nudity-City Ordinance
The Northern Arizona Pride Association lists a 'No Nudity-City Ordinance' for 'all gender forms' as one of the regulations for the park where the event will take place.
Read More: Bud Lights Transgender Influencer Campaign Ignites Social Media Debate: Controversial Reactions to 'One Year of Girlhood'
Bud Light Executives: Leaves of Absence
Bud Light Vice President of Marketing Alissa Heinerscheid and her boss, Daniel Blake, have taken leaves of absence. This follows their involvement in a recent ad campaign.
Brand Reimagining: Bud Light
Alissa Heinerscheid aimed to shift Bud Light away from its traditional base. The goal was to attract young drinkers to the brand.
Anheuser-Busch CEO Statement
Anheuser-Busch CEO Brendan Whitworth stated that the company never intended to be part of a discussion that divides people. The company's goal is to bring people together over a beer.
Read More: The Bud Light Boycott Drama: Sales Force Faces Public Wrath Amid Plummeting Sales – The Unexpected Aftermath of a Transgender Influencer Partnership
Distributor Backlash: Bud Light Campaign
Anheuser-Busch distributors across America's heartland and the South have reportedly been affected by public backlash to a Bud Light campaign promoting transgenderism.
Dylan Mulvaney: Response to Backlash
Dylan Mulvaney, a transgender TikTok star involved in the controversial ad, responded to the backlash. Mulvaney stated that he has become an "easy target" because he is "still new to this."
Event Date: Pride of the Pines
The "Pride of the Pines" event is scheduled to take place on June 17. This date has been confirmed by the event organizers.
Read More: Megyn Kelly Slams Bud Light, Says Drinking It is a 'Middle Finger' to Women!
Event Summary
The "Pride of the Pines" event, sponsored by Bud Light and other major companies, is scheduled to take place in Flagstaff, Arizona. The event aims to provide a family-friendly, safe space featuring LGBTQ-themed performances.
Shocking Blunders! The Marketing Disaster That Sent Bud Light's Fame Down the Drain!
In a shocking marketing nightmare that has everyone reeling, Captiv8, a San Francisco-based ad agency, partnered Bud Light with Dylan Mulvaney, leading to disastrous outcomes. Guess what? This eight-year-old firm caused such a calamity that it was thrown into a frenzy! Yes, folks, a downright chaos! 
Goodbye, Bud Light: A New Beer King Reigns Supreme!
Bud Light's throne has been knocked over! The former monarch of American beer has faced the music for its advertising misstep with transgender influencer Dylan Mulvaney. Seriously, Bud Light, what were you thinking?
Bud Light Backlash Persists as Some Beer Prices Effectively Drop to Zero
Anheuser-Busch, the company behind Budweiser products, has introduced a new promotional rebate allowing some stores to sell these products for free. This comes after a backlash against Bud Light, a famous beer brand under the Anheuser-Busch umbrella. Bud Light unveiled the "US Budweiser Family Memorial Day Rebate" promotion for customers in eligible states in preparation for the Memorial Day weekend.
Unbelievable AI Deep Fakes: Biden Channels Bud Light's Dylan Mulvaney, Trump Becomes Better Call Saul on Instagram
Deep fake technology is becoming a significant concern as we approach the 2024 presidential race. This slideshow will explore a recent incident involving deep fake videos of President Joe Biden and Republican frontrunner Donald Trump.
Bud Light Stage Renamed Amid Trans Controversy at Tennessee Festival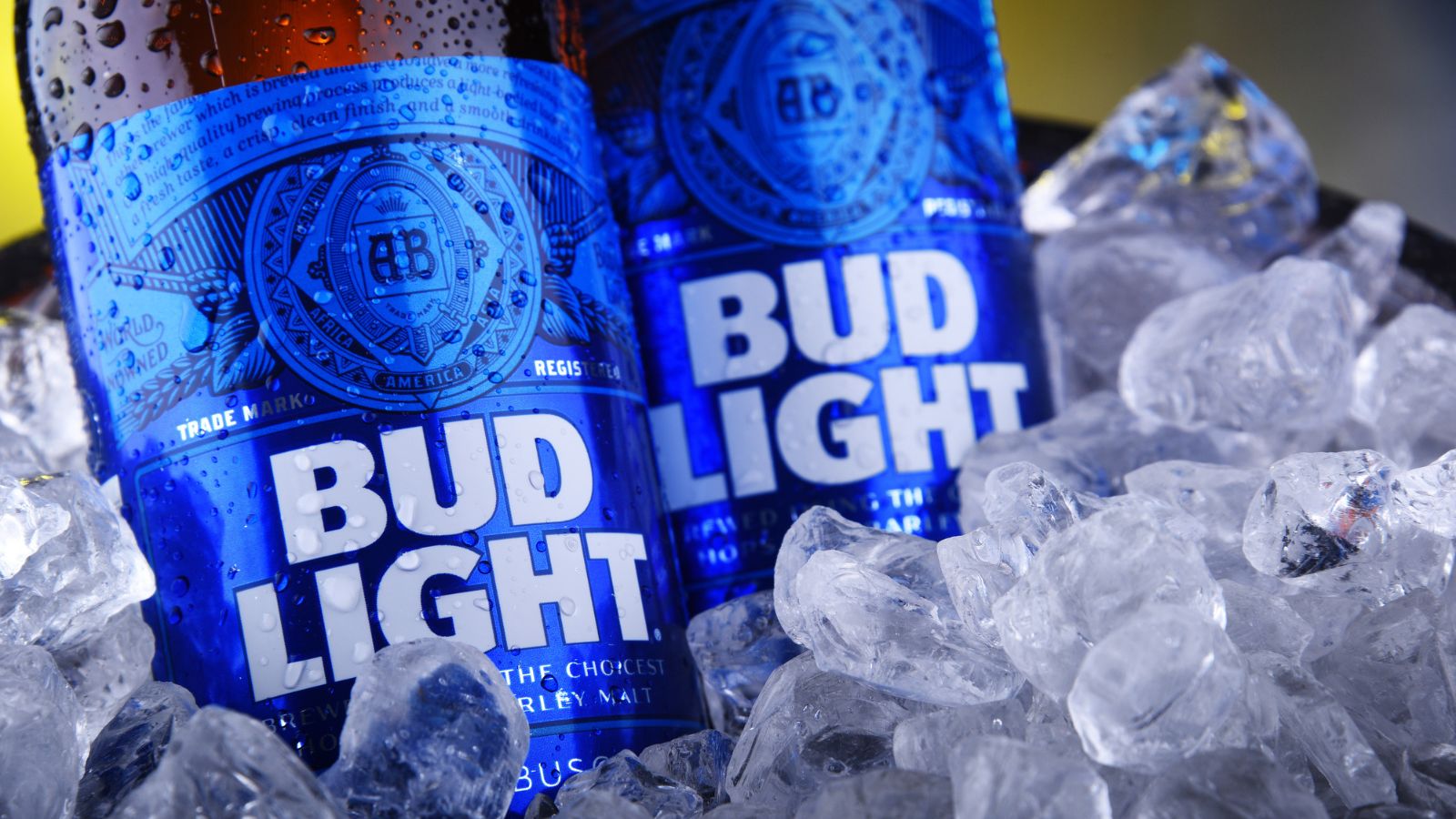 In a surprising turn of events, the Bud Light Stage at a local venue in Chattanooga, Tennessee, has been renamed the Ultra Stage due to a recent controversy. The decision was reportedly made prior to the controversy involving Dylan Mulvaney, a biological male who identifies as a woman.