Cobalt demand is on the rise, and investors are searching the stock market for publicly traded companies to ride the momentum. But what are some of the best cobalt stocks to watch out for? Read on to find out our top picks. We're going to cover cobalt stocks, mining stocks, penny stocks, and more.
Best Cobalt Stocks to Buy in 2023
Wheaton Precious Metals (NYSE: WPM)
Wheaton Precious Metals is a metal streaming company. It recently entered the cobalt market, but it also works with silver, gold, and palladium.
As a streaming company, Wheaton doesn't mine for precious metals. Instead, it forms agreements with established miners around the world to purchase it.
Then, Wheaton Precious Metals distributes cobalt to technology companies around the world. This is a much more stable business model than investing with the miners directly.
This is because this model diversifies Wheaton's sources of income. Wheaton Precious Metals isn't currently producing large amounts of cobalt. However, it recently entered into a deal with Sabina.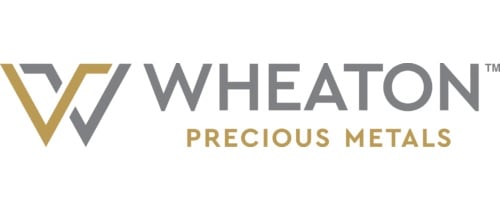 This deal will provide Wheaton with an excellent potential to extend its portfolio into one of Canada's largest and fastest-growing mining jurisdictions with the Goose Project in the Back River Gold District in Nunavut.
This deal goes up to 31 million pounds of cobalt. Afterward, Wheaton will continue to have access to 21.2% of the mine's ongoing cobalt production.
However, there is some risk involved in this deal. Wheaton is banking on increased demand for cobalt in the future to make a profit. Still, it also has streaming deals in other metals.
The company is particularly established in the silver market. This means that Wheaton could offer more stability for investors, while still taking advantage of the financial potential that cobalt offers.
Wheaton Precious Metals stock has been solid this year, a great start earning $305 million in revenue and $210 million in cash flow during the first quarter.
In addition to its increased revenue, profitability, and cash flow, the company issued a $0.15 quarterly cash dividend to be paid in June 2022.
Keep an eye on this cobalt stock if you're looking for an opportunity that could provide long-term growth.
Fortune Minerals (OTC: FTMDF)
Fortune Minerals is another Canadian cobalt stock with investment potential. It offers a very diverse portfolio of minerals. This means that its stock's value is only partially tied to cobalt prices.
Fortune Minerals' main source of cobalt is the NICO deposit in Canada's Northwest Territories. The company recently announced its completion with a total of 13 holes with varying depths. 
It could enable lithium-ion battery production in North America, as well as the production of other cobalt technologies.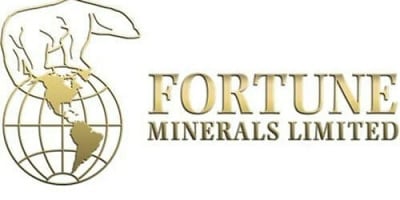 It will produce cobalt, gold, bismuth, and copper from a proposed mine and concentrator in the Northwest Territories and a linked hydrometallurgical refinery in southern Canada. 
Outside of Congo, the NICO Project is one of the world's most advanced cobalt development projects, aiming to supply the rising demand for lithium-ion batteries for electric cars, portable gadgets, and stationary storage cells.
Just recently, this cobalt mining company reported promising results from its 2021 drill program. According to Fortune Mineral, the deposit contains 37.3 million kilograms of cobalt.
Given that the estimated market value of cobalt is currently at $8.4 billion, FTMDF continues to be one of the front-runners in this industry.
This company's growth potential is precisely why it's on our list of the top cobalt stocks.
Top Cobalt Mining Stocks
Glencore (OTC: GLNCY)
Glencore is the largest cobalt producer in the world. The company has multiple mines in the Democratic Republic of Congo, as well as mines in Australia and Canada. This cobalt is produced as a by-product of Glencore's nickel and copper mining projects.
Not only is Glencore the largest cobalt producer in the world, but it also stands out in the cobalt market because it has a stable supply in the Katanga region of the DRC. This region has been challenging for mining companies to work in.
Katanga is very rich in precious metals, particularly copper and cobalt. This has created fierce competition among mining companies. It's also been a source of political tension in the DRC.
Global scrutiny is high as a result of human rights violations in the past. There are also very strict requirements that mining companies must stick to.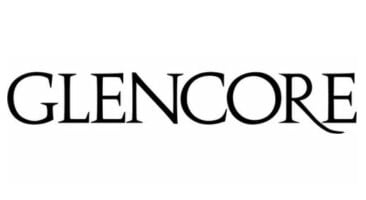 Glencore has been able to navigate this challenging environment and set up a successful cobalt mining operation, setting it ahead of its competitors. Beyond cobalt, Glencore has a diverse mining portfolio that includes copper, nickel, iron ore, and more.
Diversity in operations is a good sign for any company. This means that even if its cobalt operations were to struggle in the future, Glencore has other sources of income that could make up the difference.
However, the company just sold its Ernest Henry Copper mine for $574 million and completed the acquisition of Cerrejon in Colombia. This closure could potentially cause a slight decrease in production, as the Ernest Henry mine produced 44,770 tons of its output last year.
After its acquisition of Cerrejon, the company is planning to put up an EV recycling plan in the UK. After it is fully operational in 2027, the $5.5 billion, 45 GWh factory should be able to create battery packs for approximately 450,000 electric vehicles each year.
In line with this plan, Glencore just completed a deal with Li-Cycle, a leading lithium-ion battery recycler. The company just inked a $200 million deal pursuant to its vision of sustainable production.
This is a direct reaction to a general increase in commodity prices that has occurred over the past few months.
Glencore stock has been on a solid upward trajectory for the past year. However, many analysts think it could go up even higher — but predictions aren't promises, so take this with a grain of salt.
Cobalt Blue Holdings (OTC: CBBHF)
Cobalt Blue Holdings is a cobalt mining company that is based in New South Wales, Australia. Its stock trades on the Australian stock exchange. Cobalt Blue markets itself as a "green energy technology" company.
Right now, it's focused on developing lithium-ion battery technology for electric cars. Cobalt Blue currently owns the entire Broken Hill Mining Project, which is just outside of Adelaide.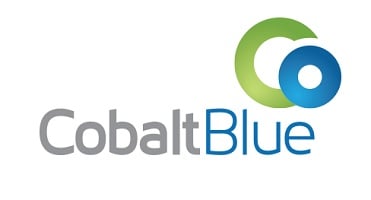 This mining operation would comprise three cobalt deposits. In total, it has the potential for 79,500 metric tons of cobalt. Cobalt Blue is smaller than many of the other operations on this list. However, the company has the potential to establish a foothold for cobalt in Australia.
It also has the advantage of not relying on mines in the DRC. Cobalt Blue stock has been on an upward trajectory since August and just reached its record share price last April, but it still remains a penny stock.
This could be a good option for investors who are looking for a cheap cobalt stock and are willing to take a risk with a more volatile investment.
Carpenter Technology Corporation (NYSE: CRS)
Carpenter Technology Corporation is a manufacturing company based in Philadelphia that makes a wide range of metal alloy products, including cobalt.
This company is different from many of the other stocks on this list because it doesn't mine or distribute cobalt directly.
Instead, it uses cobalt to make metal alloys that are used in many types of technologies. This cobalt metal stock has a lot more going for it, though.
One of the best reasons to invest in Carpenter Technology is its diverse portfolio of products.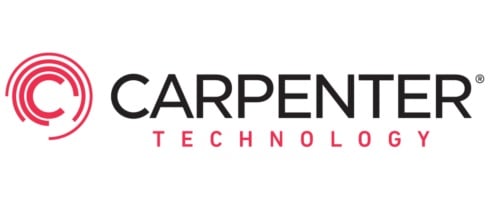 Carpenter Technology doesn't just make cobalt alloys — it also works with stainless steel, nickel, copper, and many other types of metal. Its products have applications in consumer electronics, aerospace, medicine, heavy industry, and much more.
Because Carpenter's portfolio is so diverse, it isn't tied to the price fluctuations of one specific metal. Also, the alloys that Carpenter makes are critical to the development of many popular electronic devices.
Its recent financial report reported the growing demand for its products. According to the company, its backlog was up by 34% from the last quarter and 164% YoY.
This resulted in an increase in net sales, up at $489.0 million compared to $351.9 million last year. Carpenter also offers an excellent dividend yield, which currently sits at over 2.27%.
This could make it a good option for income investors.
Cobalt Penny Stocks
Electra Battery Materials Corporation (OTC: ELBMF)
Formerly known as First Cobalt, Electra Battery Materials Corporation is definitely a cobalt penny stock to watch out for.
The company used to focus entirely on cobalt production and refinement.
However, since its change to Electra, the company announced that it is expanding its strategic plan to provide battery-grade nickel and cobalt.
The shift is expected to result in the construction of the continent's sole battery materials park, giving automakers in North America direct access to a reliable source of low-carbon raw materials.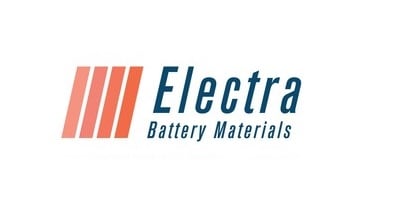 If this pivotal move becomes successful, it could be a huge boon to the company and its investors. Starting in Q4 2022, Electra Battery Materials is developing an authorized hydrometallurgical refinery north of Toronto to manufacture 5,000 tons of cobalt.
In addition, the company has been experimenting with black mass feeds made from recovered batteries.
In the coming weeks, it will release the findings of its research and engineering studies.
This cobalt penny stock is currently trading for less than $5 per share, so investors will want to be wary of the increased risks associated with cheap stocks.
Sherritt International (OTC: SHERF)
Sherritt International is another Canadian precious metal stock with plenty of potential. The company is one of the largest global nickel producers. Its nickel mining operations produce cobalt as a by-product.
As such, Sherritt's also functions as a nickel/cobalt refinery. Nickel and cobalt projects add more diversity to the company's portfolio than you would find with a pure cobalt play. Sherritt International's cobalt is mainly produced in a mine in the Cuban town of Moa.
However, it is processed at a refinery in Saskatchewan, Canada. This is to minimize the political challenges that come with operating in Cuba. The company then sells cobalt to electric battery producers in Europe and Asia.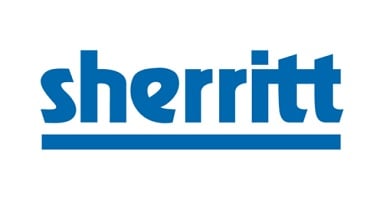 The mine in Moa is a joint venture that produces up to 3,800 metric tons of cobalt per year. While this isn't nearly as much as companies like Glencore or China Molybdenum, it still accounts for a significant part of Sherritt's portfolio.
The company's most recent earnings call showed a 14% increase in revenue from last year. According to the report, this was primarily due to a surge in cobalt and nickel prices. 
The company also announced the expansion of its Moa JV with its Cuban partners, which are expected to produce 15 to 20% more finished nickel and cobalt per year.
Sherritt's financial indicators improved in the first quarter because of a combination of high realized cobalt prices, good production at the Moa JV facility, and the revival of the Power business. Most significantly, it increased adjusted EBITDA by 94% to $58.5 million.
Sherritt also produces fertilizers and mineral byproducts. There are many reasons to consider investing in Sherritt. The company uses eco-friendly business practices, and it has a diverse portfolio.
While Sherritt International is currently a penny stock, its cobalt projects set it apart from the competition, which could lead to better returns in the future.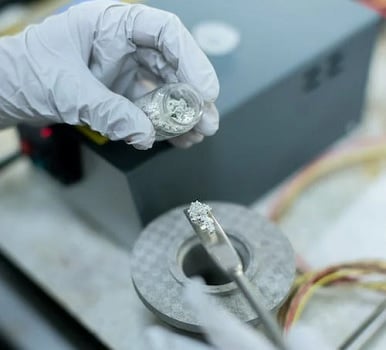 Is Cobalt a Good Investment?
Cobalt could be a solid investment if you're looking to diversify your portfolio with an element that has a range of real-world applications. It's one of the most in-demand precious metals on the market right now.
If cobalt sales continue to increase, investors could net some sizable returns. There are some important details you should know, however, if you want to invest in cobalt.
Cobalt miners in the Democratic Republic of Congo (DRC) produce most of this exciting metal. Most future cobalt production will likely come out of here for some time. Other top producers of cobalt include Russia, Australia, and the Philippines.
These countries produce the largest amount of unprocessed cobalt. However, China currently produces the most refined cobalt.
This means that many cobalt investments will be in companies whose operations are carried out overseas.
There are some other factors to keep in mind when investing in cobalt.
For one, while cobalt demand is climbing, commodities can be quite volatile. The market can see ups and downs — even if the general trend is upward.
Still, investing in a cobalt company could allow investors to profit from its utility in other industries.
EVs are a prime example of an industry that cobalt can benefit from.
Tech stocks are highly speculative, especially if we're talking about EVs. Some folks might be more comfortable positioning themselves to cash in on the EV boom without gambling on rising stars in the autonomous vehicle industry.
Also, many companies produce cobalt as a byproduct, so you may need to invest in a copper or nickel mine to invest in cobalt. This means that some of the top cobalt stocks might not be pure plays.
Final Thoughts
Since cobalt is such a vital part of many new technologies, there is plenty of potential for growth with this precious metal. From large mining operations to smaller local players, you have many options to choose from.
If you're not confident in a pure cobalt play, you might want to check out companies that mine multiple precious metals.
Cobalt Stocks FAQ
Who Is the Largest Supplier of Cobalt?
Currently, the world's largest cobalt producer is the Democratic Republic of Congo (DRC), which supplies about 60% of the world's cobalt. Glencore (OTC: GLNCY) produces the most out of the companies we listed above. The company has projects in Congo, North America, and Australia.
Best United States Cobalt Stock?
A cobalt stock that you might want to consider that's based in the US is Carpenter Technology Corporation (NYSE: CRS). Unlike the OTC (over-the-counter) stocks on our list, it's traded on the NYSE, so it's likely available on popular online brokers like Webull and Robinhood.
Where Does Tesla Get Its Cobalt?
Most of Tesla's cobalt comes from the Democratic Republic of Congo, according to Benchmark Mineral Intelligence. The DRC is estimated to have about two-thirds of the world's cobalt reserves. Glencore, a Swiss mining company, is the biggest supplier of cobalt for Tesla.