Trump faces a strategic decision on whether to attend the Republican primary debate or skip it. By participating, Trump can assert his dominance and leverage his combative style on the debate stage.
Calculated Strategy: Exploiting the Debate Platform
Trump's history of unconventional moves suggests he might use the debate to his advantage. If Trump skips the debate, opponents like Ron DeSantis could become targets, allowing Trump to observe from the sidelines.
Trump's Defiance: Turning Scandals into Opportunities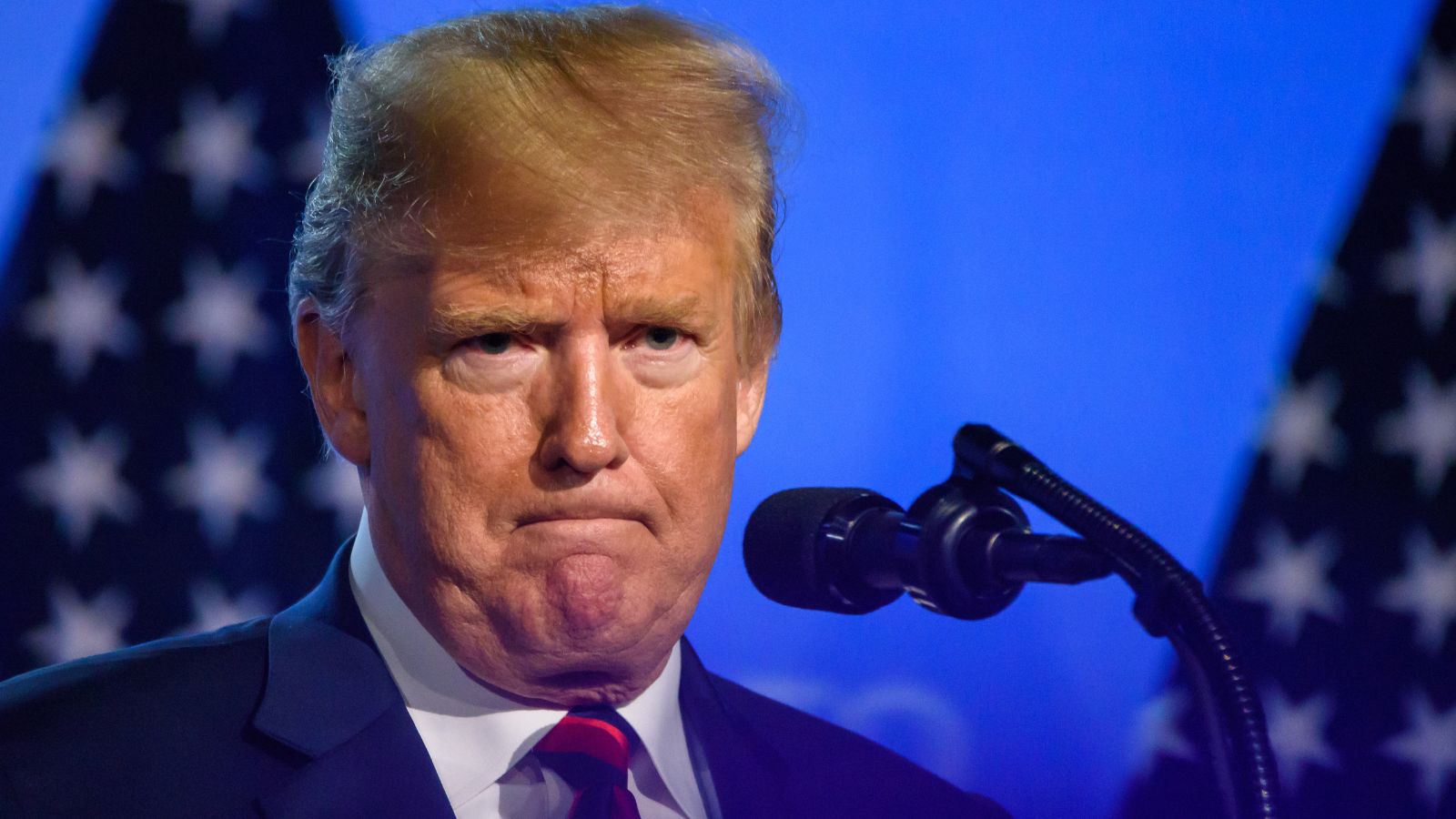 Trump has a history of seizing opportunities, such as during the Access Hollywood scandal in 2016. Instead of retreating, Trump used the debate stage as a platform for defiance and confrontation, shifting public focus.
Read More: Biden Walks Off Set During MSNBC Interview, Prompting Criticism and Online Reactions
Unpredictable Twist: Facing Potential Indictment
Trump's potential legal challenges could deter most politicians from public appearances. However, Trump might view the debate as an opportunity to engage in chaos and deflect attention from the indictment.
The Enigma of Trump's Decision-Making
Predicting Trump's actions remains a challenge due to his complex decision-making. As the primary debate approaches, all eyes will be on whether Trump's instinct for combat prevails over traditional politics.
Uncertain Outcome: Allure of the Debate Stage
The debate stage holds undeniable allure for a figure like Trump who thrives on the spotlight. Trump's decision will reveal whether he succumbs to traditional political strategies or follows his instinct for combat.
Read More: Bombshell Unleashed! Hunter Biden Caught in a Whirlwind of Drugs, Nudity, and Family in Shocking Laptop Photo Leak!
The Ultimate Flex: Asserting Political Prowess
Trump's participation in the debate could solidify his political prowess. By exhibiting his renowned combative style, Trump can assert his position among opponents such as Ron DeSantis and Mike Pence.
Strategic Calculations: Granting Opponents a Platform
Conventional wisdom suggests Trump should skip the debate to deny opponents a platform. However, an unconventional move that aligns with Trump's attention-grabbing nature might be in the works.
Exploiting Weakness: Taunting Opponents
Trump's 2016 primary debate skip led to opponents skirmishing and his subsequent taunting. If Trump avoids the upcoming debate, DeSantis may become a primary target, allowing Trump to watch from the sidelines.
Defying Expectations: Thriving in Chaos
Trump's unpredictability suggests he might engage in chaotic style during the debate. Instead of being deterred by a potential indictment, he could deflect attention and redirect it towards his opponents.
Time Will Tell: Revealing the Path Taken
Only time will reveal whether Trump's instincts or traditional political strategy prevail. As the primary debate approaches, the world will watch as Fulton County District Attorney Fani Willis's potential indictment adds another layer of intrigue.
The Spotlight Awaits: Trump's Decision Looms
As the debate nears, all eyes are on Trump and whether he chooses combat over traditional politics. Will the potential indictment propel him into the fray, defying expectations once again?
Read More: Bud Light Drama Hits a New Low: Factories Begin to Close as Sales Continue to Nose Dive
More from The Stock Dork – Explosive Testimony: Biden Brand Influence Saved Burisma Holdings from Collapse, Claims Devon Archer
Nikki Haley Speaks Out on Trump Indictment, Prioritizes Other National Issue
Nikki Haley, a Republican presidential candidate, decided not to issue an immediate statement on the recent indictments against former President Donald Trump, citing exhaustion from the ongoing drama and a desire to focus on more pressing national issues.