An appeals court in Washington, D.C. is currently deliberating over the extent of the gag order imposed on former President Donald Trump in his election-obstruction case. The three-judge panel indicated that it may narrow the order, which prevents Trump from attacking individual prosecutors or calling potential witnesses against him "liars" during his presidential campaign.
However, the court emphasized that Trump is not above the law and must adhere to criminal prohibitions against witness tampering or intimidation. Judge Patricia A. Millett highlighted the need for a careful balance that does not skew the political arena.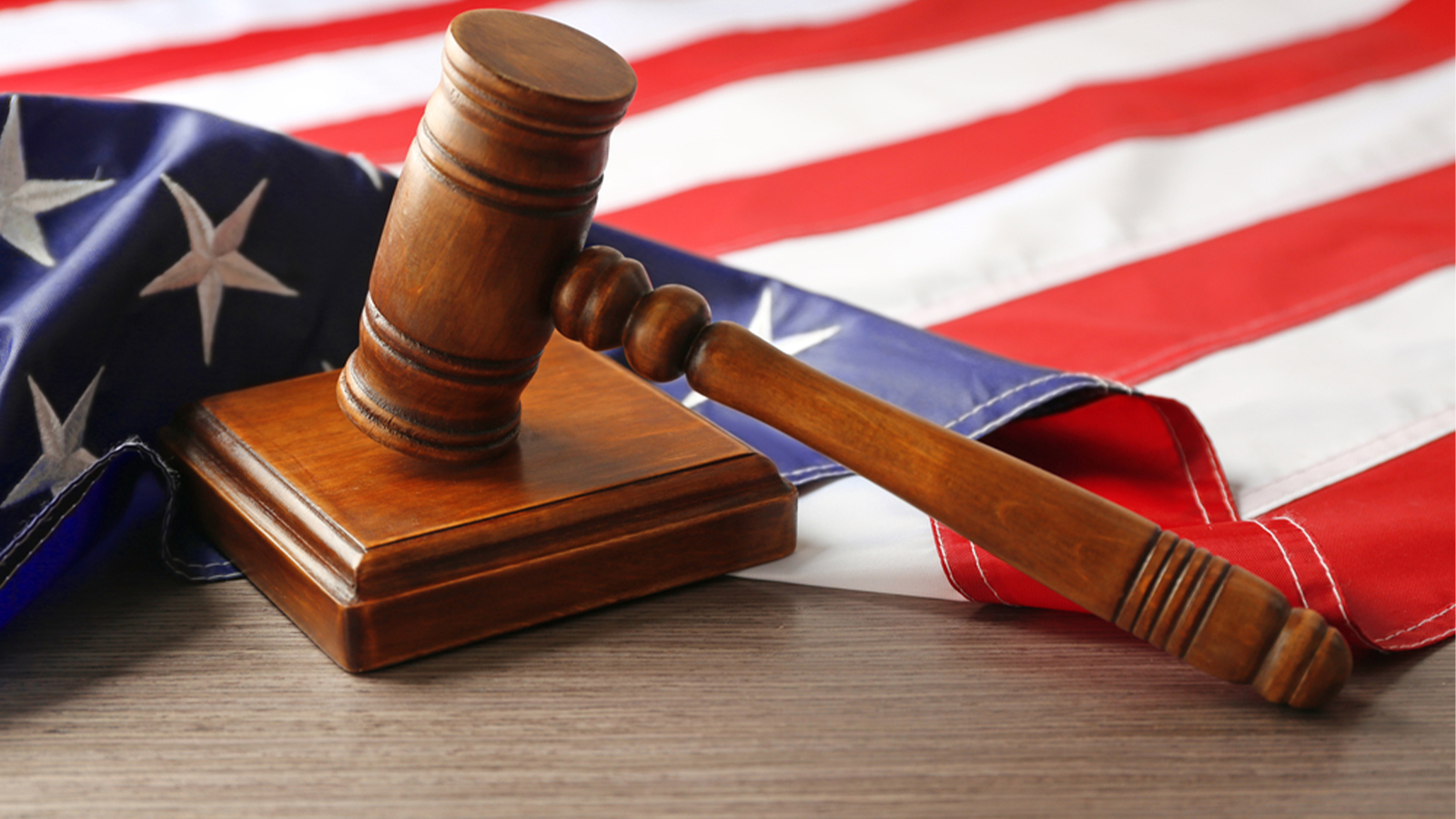 The gag order, issued by U.S. District Judge Tanya S. Chutkan in October, bars Trump and all parties involved in the case from making public statements targeting the prosecution or defense teams, court staff, potential witnesses, or their testimonies.
Trump is still allowed to criticize President Biden and claim that his prosecution is politically motivated as long as individual prosecutors are not attacked. He can also criticize the campaign platforms and policies of Republican rivals who are witnesses in the case.
The gag order is currently on hold pending the court's ruling on Trump's appeal. The decision may be further appealed to the full appeals court or the Supreme Court.
In a separate case, a New York state appeals court has also temporarily suspended a gag order issued against Trump. He is currently awaiting trial in three criminal cases related to mishandling classified documents, alleged election-obstruction, and fraud during the 2016 election.
Read More: Biden Walks Off Set During MSNBC Interview, Prompting Criticism and Online Reactions
During the oral arguments, the judges grappled with striking a balance between protecting Trump's political speech and ensuring a fair trial. They questioned whether Trump's speech was aimed at derailing or corrupting the criminal justice process and voiced concerns about overbroad standards and the influence of social media.
Assistant special counsel Cecil VanDevender argued that Trump's rhetoric targets opponents and leads to harassment, threats, and intimidation of case participants. VanDevender cited multiple instances where Trump attacked individuals involved in the case or made inflammatory statements.
The judges challenged VanDevender on the potential bias of case participants, the historical context of treason penalties, and the ability of high-level officials to withstand criticisms. They also pressed Trump's attorney, D. John Sauer, to acknowledge that Trump is not above the law and that prophylactic measures can be taken to protect case participants.
Sauer argued that the gag order was categorically unconstitutional and went beyond reasonable restrictions on political speech. He asserted that Trump's statements did not pose an immediate risk of violence and rejected the government's claim that they incited harm.
Also Read: Explosive Revelation: Melania Trump's Ex-Aide Exposes Classified Document Showcasing by Donald Trump
Trump's defense maintained that the case was intertwined with his political candidacy and argued that he should be allowed to claim political bias in his prosecution. The court acknowledged the complexity of the issue but asserted that the question at hand was not whether Trump's rhetoric was desirable but rather whether it violated constitutional standards.
Read Next: These Celebrities All Proudly Support Trump – Some on This List May Come as a Surprise!