Orlando Johnson's Journey to NBA Success Amid Tragedy
Orlando Johnson, the former NBA player, endured a harrowing past, having lost his mother, Vicki Johnson, to a cold case murder when he was just a year old. Despite the devastating loss, Orlando kept his mother's memory alive while climbing the ladder of professional basketball success. Now, after 32 years of uncertainty, his family has found closure as the long-standing mystery behind his mother's murder has finally been solved, according to Seaside (California) Police Chief Nick Borges, as reported by Fox News Digital.
Read More: Biden Walks Off Set During MSNBC Interview, Prompting Criticism and Online Reactions
The Tragic Incident and Unsolved Murders in Seaside
The tragic incident that shook the Johnson family occurred in Seaside, California, in 1991. Vicki Johnson's murder remained unsolved for more than three decades, perplexing both her family and the local community. Seaside, a town known for its challenges, had seen ten murders in 1991 alone, making Vicki's murder even more shocking due to its vicious nature, as she was severely attacked and set on fire. Despite the difficult circumstances, Orlando Johnson rose to become a star athlete, inspiring those around him with his resilience.
Solving the Cold Case: A Breakthrough After 32 Years
Thanks to advancements in forensic technology and the Combined DNA Index System, investigators were finally able to identify the culprit responsible for Vicki Johnson's death. The samples of the killer's skin found under her fingernails led to a match with Frank Lewis McClure, a man with a history of violent offenses. However, justice was not served as McClure had passed away in 2021 at the age of 77. Despite the lack of closure through legal means, the identification of the killer provided some comfort and closure to Vicki Johnson's family.
Read Also: Explosive Revelation: Melania Trump's Ex-Aide Exposes Classified Document Showcasing by Donald Trump
Orlando Johnson's Triumph Over Adversity
Orlando Johnson's journey to success in the NBA was fraught with challenges, starting with the loss of his mother at a young age. Tragedy struck again when six other family members, including his great-grandmother, aunt, and two cousins, lost their lives in a house fire. Despite these heart-wrenching losses, Orlando found inspiration in his surviving family members, particularly his grandmother, who raised him after his mother's death. Through hard work, determination, and the memory of his beloved mother, Orlando Johnson achieved greatness on the basketball court.
Continuing the Quest for Justice
As the case of Vicki Johnson's murder finds resolution, Seaside Police Chief Nick Borges acknowledges that there are still 32 unsolved murders in the area. The quest for justice continues for these cases, as the police and the community remain dedicated to finding answers and closure for the families of the victims.
Orlando Johnson's Inspiring Legacy
Orlando Johnson's inspiring story serves as a reminder of the resilience of the human spirit. Despite facing unimaginable tragedies, he persevered and succeeded, carrying the memories of his loved ones with him on his path to greatness. His journey continues to inspire others to overcome adversity and strive for success, making him a local hero and a symbol of hope for many.
Read Next: These Celebrities All Proudly Support Trump – Some on This List May Come as a Surprise!
More from The Stock Dork – Shocking Blunders! The Marketing Disaster That Sent Bud Light's Fame Down the Drain!
In a shocking marketing nightmare that has everyone reeling, Captiv8, a San Francisco-based ad agency, partnered Bud Light with Dylan Mulvaney, leading to disastrous outcomes. Guess what? This eight-year-old firm caused such a calamity that it was thrown into a frenzy! Yes, folks, a downright chaos!
Goodbye, Bud Light: A New Beer King Reigns Supreme!
Bud Light's throne has been knocked over! The former monarch of American beer has faced the music for its advertising misstep with transgender influencer Dylan Mulvaney. Seriously, Bud Light, what were you thinking?
Bud Light Backlash Persists as Some Beer Prices Effectively Drop to Zero
Anheuser-Busch, the company behind Budweiser products, has introduced a new promotional rebate allowing some stores to sell these products for free. This comes after a backlash against Bud Light, a famous beer brand under the Anheuser-Busch umbrella. Bud Light unveiled the "US Budweiser Family Memorial Day Rebate" promotion for customers in eligible states in preparation for the Memorial Day weekend.
Unbelievable AI Deep Fakes: Biden Channels Bud Light's Dylan Mulvaney, Trump Becomes Better Call Saul on Instagram
Deep fake technology is becoming a significant concern as we approach the 2024 presidential race. This slideshow will explore a recent incident involving deep fake videos of President Joe Biden and Republican frontrunner Donald Trump.
Bud Light Stage Renamed Amid Trans Controversy at Tennessee Festival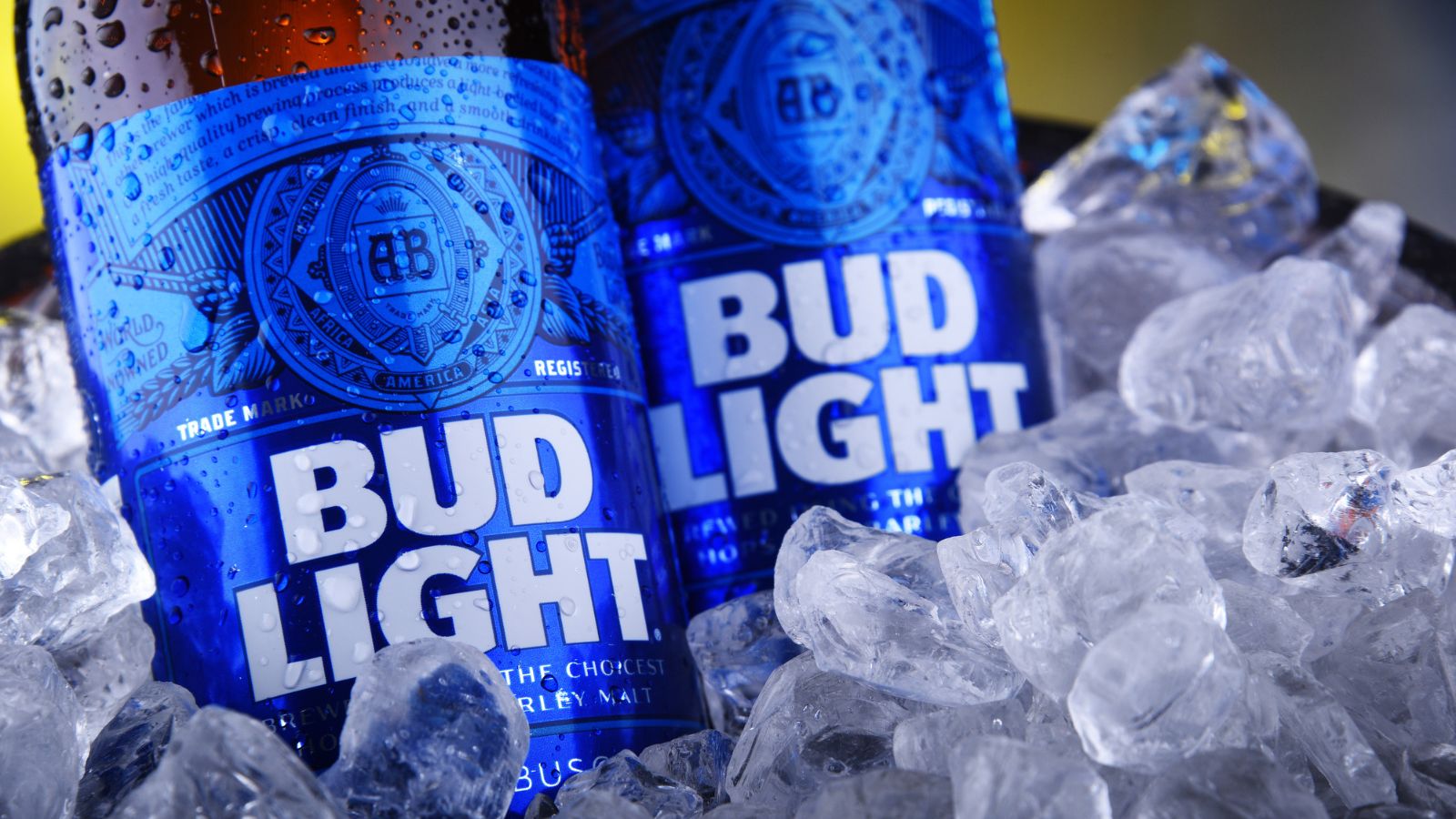 In a surprising turn of events, the Bud Light Stage at a local venue in Chattanooga, Tennessee, has been renamed the Ultra Stage due to a recent controversy. The decision was reportedly made prior to the controversy involving Dylan Mulvaney, a biological male who identifies as a woman.