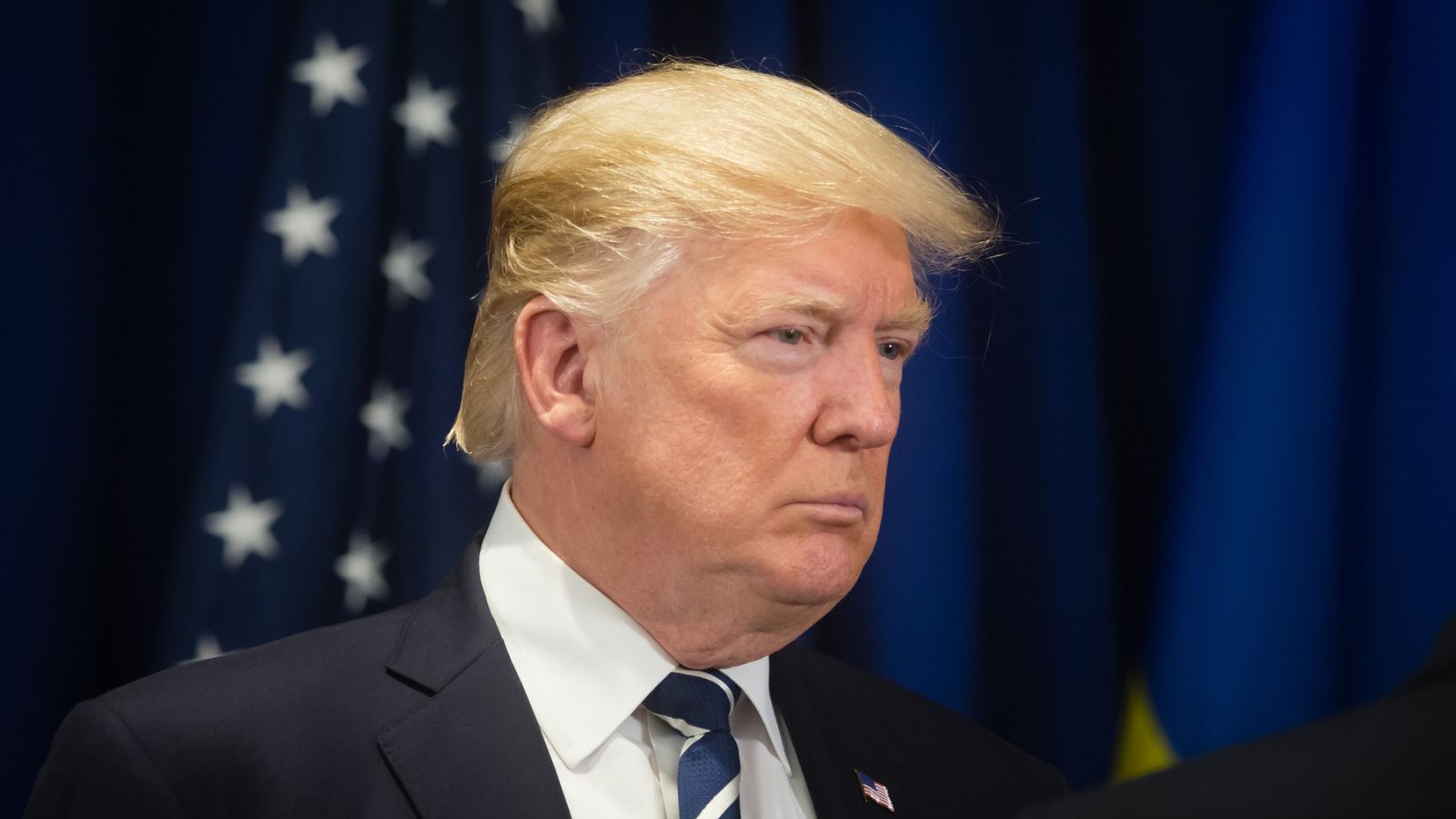 Georgia District Attorney Fani Willis, who has charged former President Donald Trump for his attempts to overturn the 2020 election in the state, predicts that his trial will commence on Election Day next year and potentially extend beyond the inauguration in 2025. Willis expressed her expectations during The Washington Post's Global Women's Summit, following her request for an emergency protective order to prevent the leakage of evidence in the case.
In August, Trump and 18 others were indicted in Fulton County for allegedly participating in a conspiracy to maintain his presidency after losing to Joe Biden. Notably, former New York Mayor Rudy Giuliani and former White House chief of staff Mark Meadows are among the remaining defendants who have all pleaded not guilty.
Willis stated, "I believe in that case there will be a trial. I believe the trial will take many months. And I don't expect that we will conclude until the winter or the very early part of 2025." This projection would make the Georgia prosecution the final of Trump's four criminal cases to go to trial. The trial date will ultimately be set by Fulton County Superior Court Judge Scott McAfee.
Read More: Biden Walks Off Set During MSNBC Interview, Prompting Criticism and Online Reactions
Regarding her decision to pursue the case, Willis clarified, "I don't, when making decisions about cases to bring, consider any election cycle or an election season. That does not go into the calculus. What goes into the calculus is: This is the law. These are the facts. And the facts show you violated the law. Then charges are brought."
Trump's lead attorney in the Georgia case, Steve Sadow, declined to comment on Willis' statements. Meanwhile, Willis's team filed an emergency request for a protective order to prevent the unauthorized release of evidence shared with the defense before the trial. A hearing on this motion has been scheduled for Wednesday afternoon.
Read More: Bombshell Unleashed! Hunter Biden Caught in a Whirlwind of Drugs, Nudity, and Family in Shocking Laptop Photo Leak!
Prosecutors have asserted that leaks of the video interviews with four guilty co-defendants, including Sidney Powell, Kenneth Chesebro, Jenna Ellis, and Scott Hall, were intended to intimidate witnesses. However, former Georgia Republican Party chair David Shafer, along with Trump and four other defendants, opposed the prosecution's request, arguing that it lacked evidence of witness protection necessity.
Notably, the remaining defense attorneys have been granted access to the recorded statements but will not receive copies going forward. The defense can watch the recordings and take notes at the district attorney's office.
During the interviews, Ellis claimed that Trump's deputy chief of staff, Dan Scavino, indicated in December 2020 that Trump did not intend to leave the White House, despite unsuccessful legal challenges. Chesebro disclosed a previously undisclosed meeting at the White House, where he briefed the then-president on election challenges in Arizona and provided advice on assembling Republican slates of electors in swing states won by Biden.
Trump attorney Sadow dismissed the significance of the recorded interviews and called for the dismissal of the case, emphasizing Trump's departure from the White House in January 2021.
Read More: Bud Light Drama Hits a New Low: Factories Begin to Close as Sales Continue to Nose Dive