Aerotek is a recruitment agency that works with a wide variety of industries. The company recruits employees in aerospace, engineering, healthcare, and finance.
Aerotek prides itself on finding the right person for each position its clients need, rather than just filling a space.
They have an international presence, recruiting in both North America and Europe.
Large organizations like Microsoft rely on Aerotek to find the right team members. Aerotek is a privately owned company that is part of the Allegis Group.
They have over 19,000 employees that work with hundreds of companies. If you're wondering how Aerotek makes money, read on to learn more about their business model.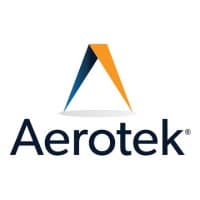 How Does Aerotek Make Money?
As a staffing agency, Aerotek makes money by filling job openings for their clients. They charge a percentage fee based on the wages of the employees that they find.
This fee could be anywhere from 25 to 100 percent of each employee's salary. Aerotek's clients pay these fees on top of the salaries they pay to the employees they hire.
Employees do not have to pay any fees themselves. Factors like the type and seniority of the job affect the percentage of fees that Aerotek's clients pay.
How Much Money Does Aerotek Make?
Since Aerotek is privately held, they do not release information publicly about their earnings. Allegis Group, their parent company, generated $13.6 billion in revenue in 2019.
Aerotek is Allegis Group's largest subsidiary and pulls in a significant amount of revenue for them. Aerotek helps clients hire many different types of employees with a variety of different wages.
This means that the fees they generate from each recruit will vary as well.
History of Aerotek
Steve Bisciotti and Jim Davis founded Aerotek in 1982 in Baltimore, Maryland. The company initially recruited engineering staff for local aerospace and defense companies.
In 1989, they expanded by starting an automotive division in Michigan. They also began an energy services division in 1992. They have continued to expand into new fields since then.
Aerotek also opened their first European office in 1993 in Slough, England. The company established a presence in Canada in 1995 when they opened an office in Ontario.
They eventually founded Allegis Group, which owns Aerotek as well as other talent management companies like TEKsystems and Onsite.
By 2001, Aerotek's sales had exceeded $2 billion. In recent years, the company has topped many lists of best staffing agencies in the world.
In 2010, they were ranked the number one clinical staffing company by Staffing Industry Analysts. They have also topped Inavero's Best of Staffing talent list multiple times.
Who Owns Aerotek?
Jim Davis and Steve Bisciotti own the Allegis Group and Aerotek. These two cousins started the company in 1983. At first, they ran the company out of a basement office with only secondhand equipment.
They focused on staffing solutions for the aerospace and technology sectors. Their sales exceeded $1 million in their first year.
In the decades that followed, they grew from a small company in a basement office to the world's largest privately-held staffing firm.
Aerotek's public profile has benefitted from Steve Bisciotti's career in the NFL. He bought a 49 percent stake in the Baltimore Ravens in 2000. Jim Davis is still the CEO of Aerotek today.
What Is Aerotek Worth?
It's hard to gauge exactly how much Aerotek is worth since it is a privately held company. Their financial records are not publicly available for reference. In 2019, the Allegis Group reported revenue of $13.6 billion.
However, this includes revenue earned from its other subsidiaries, such as the Stamford Group, TEKsystems, and Aston Carter.
Aerotek remains Allegis Group's largest asset, so it drives a significant amount of that $13.4 billion revenue. The company's CEO, Jim Davis, has a reported net worth of $3.4 billion.
How Can Aerotek Make Money In The Future?
Aerotek has already made a name for itself as one of the best staffing firms in the world. To make more money in the future, the company could continue to expand around the world.
The company currently recruits in the clerical, finance, engineering, clinical, scientific, and industrial fields. Aerotek could expand into more fields such as education, green energy, infrastructure, and more.
With name recognition and a track record of great results, Aerotek can enter new markets aggressively. In addition to expanding into new industries, the company could continue to expand into new countries.
There are very few staffing firms that have experienced the same level of success as Aerotek, which would make it easy for them to enter new markets.
This will help diversify their revenue streams, particularly if the job market in the US is struggling.
How Does Aerotek Make Money: Final Thoughts
Aerotek makes money from the fees they charge for their recruiting services. These fees range anywhere from 25 to 100 percent of the employee's eventual salary.
The hiring company pays the fee – not the employee. Since Aerotek is considered one of the best recruiting services in the industry, they have plenty of potential for future growth.