In Hamtramck, Michigan, a city council consisting entirely of Muslims recently dismissed two human relations commissioners, Russ Gordon, and Catrina Stackpoole, for displaying the LGBTQ pride flag on public property, contradicting a recent law barring such flags.
Breitbart News revealed last June that the council "voted unanimously on Tuesday to approve a resolution that would ban the LGBTQ+ Pride flag from being flown on the city's public property."
Read More: CNN apologizes to LGBTQ activists after using incorrect pronouns for Dylan Mulvaney
City resolution strictly permits display of official flags only
This resolution, put forward by Mayor Pro-Tem Muhammad Hassan, also prohibits the display of flags symbolizing religious, ethnic, racial, political, or sexual orientation groups on city-owned properties.
It exclusively permits the American flag, city, state, other national flags, and the Prisoner of War flag.
Gordon, Stackpoole get ejected for hoisting LGBTQ flag
Despite its LGBTQ flag restriction, the law does not explicitly target the LGBTQ community. Hassan and the council emphasized that individuals of all identities are welcome in Hamtramck, which Polish Catholics predominantly managed until recently. 
According to The Detroit News, shortly after the flag prohibition was imposed, Gordon and Stackpoole were ejected from the Hamtramck Human Relations Commission for hoisting the LGBTQ pride flag over a public walkway for a few hours.
Members removed for violating city flag resolution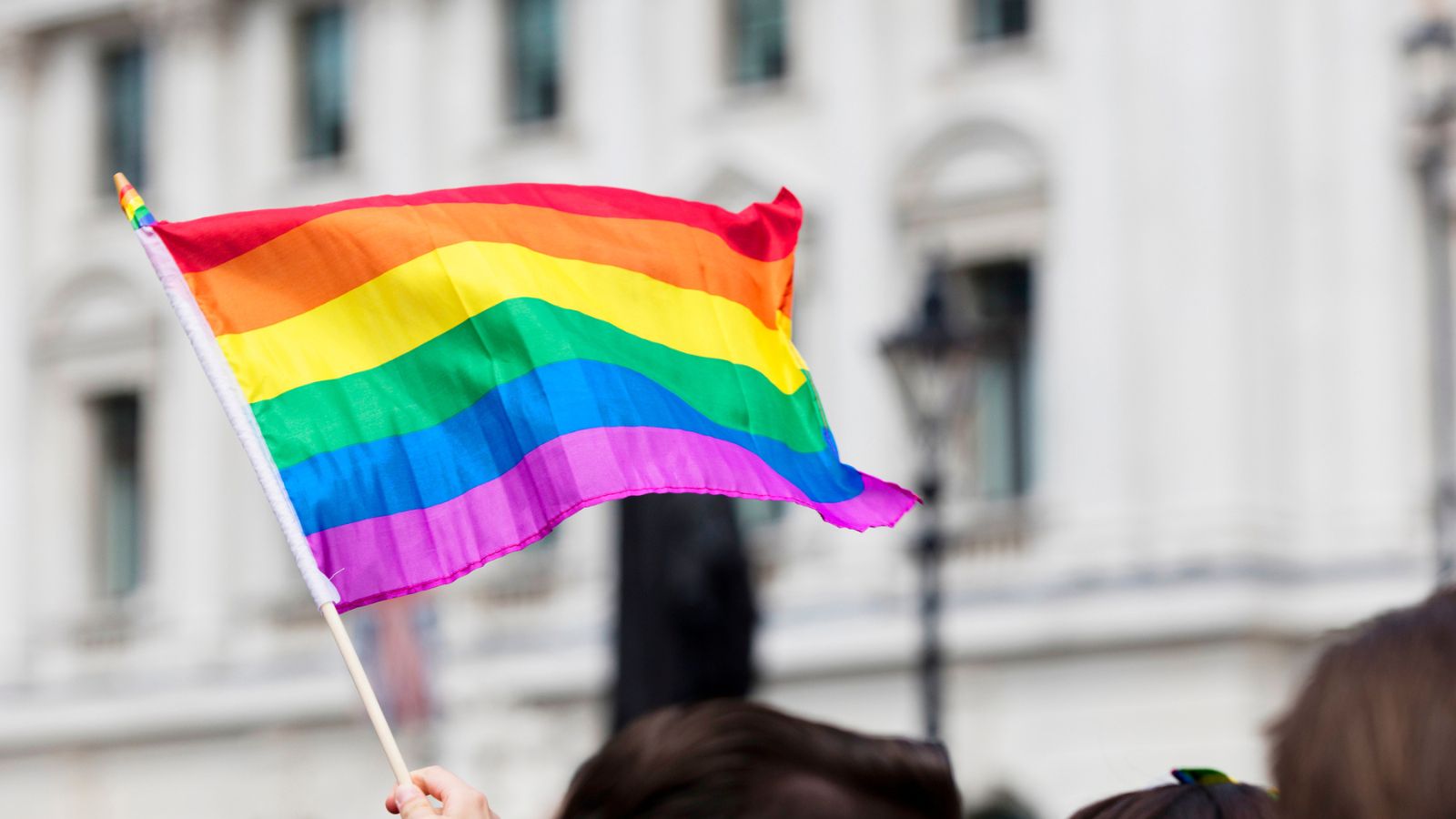 The news report noted, "Two members of a Hamtramck human rights commission were removed Tuesday from the panel after they raised an LGBTQ+ flag during a rally Sunday in violation of a city flag resolution."
Police are investigating Sunday's protest, where Russ Gordon, chair of the Human Relations Commission, and Catrina Stackpoole, a member, hoisted the pride flag on a city flagpole along Jos—Campau near Neibel Street. 
Also Read: The 'wokeness' is out of control: Final Fantasy XVI game criticized for being too white
A unanimous decision by the city council
City Manager Max Garbarino validated that the council unanimously decided on Tuesday to dismiss Gordon and Stackpoole due to their conduct.
Garbarino explained to The Detroit News, "The council passed a resolution on Tuesday night removing them for violating the previous flag resolution. The police department is investigating if any criminal laws were actually broken."
Muslim, Christian parents object to sexually explicit books in schools
This incident occurs amidst ongoing disputes over sexual education in schools, where Muslims and Christians have often agreed.
Last year, Muslim parents in Dearborn, Michigan, objected to sexually explicit books accessible to children in their public schools.
Lastly, tensions escalated last month in Glendale, California, as Armenian immigrants and LGBTQQIAAP2S+ activists conflicted at a school board meeting regarding LGBTQQIAAP2S+ materials in school. 
Balancing local legislation and individual freedoms
The decision has led to debates about balancing local legislation and individual freedoms.
National Public Radio states, "The U.S. Supreme Court in 1994 ruled that a government entity could limit the types of flags flown on its flagpoles, but the case involved a refusal to fly a United Nations flag. It did not involve an issue of First Amendment speech by individuals."
Read Next: Woke company, Ben & Jerry's controversial 'stolen land' comment backfires on them
This suggests a complex legal landscape in which Hamtramck's decision and its fallout may take time to resolve.
However, the city's all-Muslim council remains steadfast in its decision, maintaining that the law doesn't specifically target any group and that all are welcome in Hamtramck.