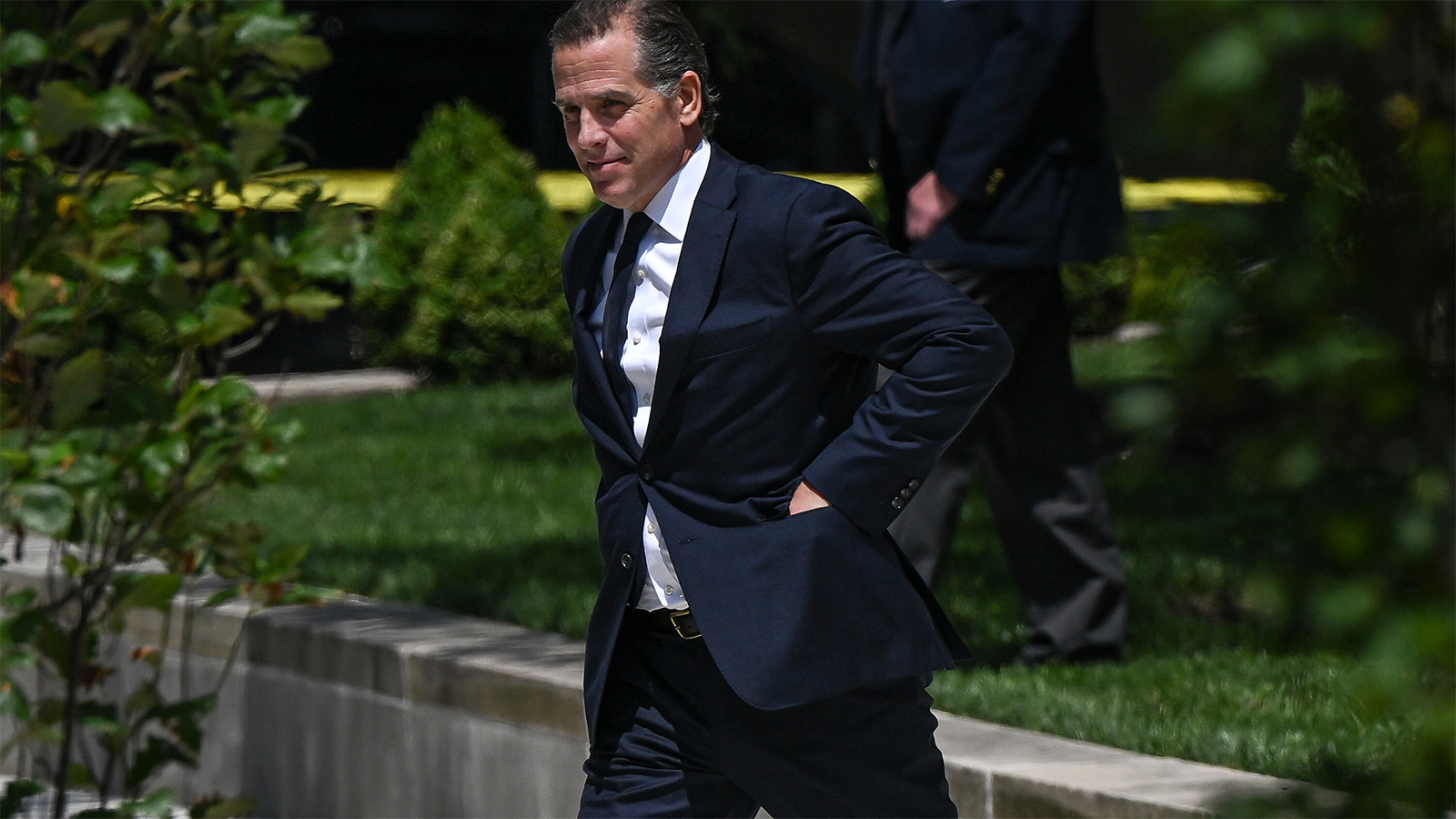 In a recent filing, Hunter Biden, the son of President Joe Biden, has requested subpoenas for former President Donald Trump, Bill Barr, Richard Donoghue, and Jeffrey Rosen in his criminal gun case. The purpose of these subpoenas is to uncover evidence that suggests the prosecution against Biden was driven by political motives and influenced by Trump's administration. Biden's legal team argues that this potential bias violates his Fifth Amendment rights.
According to Biden's lawyer, these subpoenas are specifically seeking "information relevant to his defense, which asserts that this prosecution may be vindictive or selective due to ongoing pressure exerted by the previous administration." In essence, they are attempting to establish that the charges brought against Biden are unjust and politically motivated.
One key argument presented by Biden's lawyers is that there has been constant pressure from Republicans to bring additional charges against him. They claim that the problem extends beyond the Trump-era Executive Branch and includes persistent interference from congressional Republicans. This highlights the belief that Biden's prosecution is part of a larger agenda driven by political opponents.
Read More: Biden Walks Off Set During MSNBC Interview, Prompting Criticism and Online Reactions
It is important to note the background of Biden's case. He is currently facing three charges related to the possession of a firearm. These charges include two counts of making false statements on a firearms form and one count of possessing a firearm while being an unlawful user of a controlled substance. The initial plea deal, which would have resolved the tax and gun charges, fell through. Trump referred to this deal as a "sweetheart deal." Prosecutors later hinted that Biden could face additional charges due to ongoing investigations.
The charges against Biden originated from an investigation that began under the Trump administration. Initially focused on his financial dealings, the probe expanded to include his taxes and a 2018 gun purchase. Biden pleaded not guilty to the gun charges last month, and Attorney General Merrick Garland appointed a special counsel to oversee the criminal investigation into the president's son.
Read More: Bombshell Unleashed! Hunter Biden Caught in a Whirlwind of Drugs, Nudity, and Family in Shocking Laptop Photo Leak!
In summary, Hunter Biden's request for subpoenas in his criminal gun case seeks to shed light on potential political motives behind his prosecution. The filing suggests that this case may be the result of a vindictive or selective approach, influenced by the Trump administration and congressional Republicans. The outcome of this request will have significant implications for Biden's defense in the ongoing legal proceedings.
Read More: Bud Light Drama Hits a New Low: Factories Begin to Close as Sales Continue to Nose Dive