In this revealing 2018 text exchange, Hunter Biden claims to have paid his father's bills for over a decade, fueling concerns of potential corruption within the first family.
Hunter Biden's Financial Involvement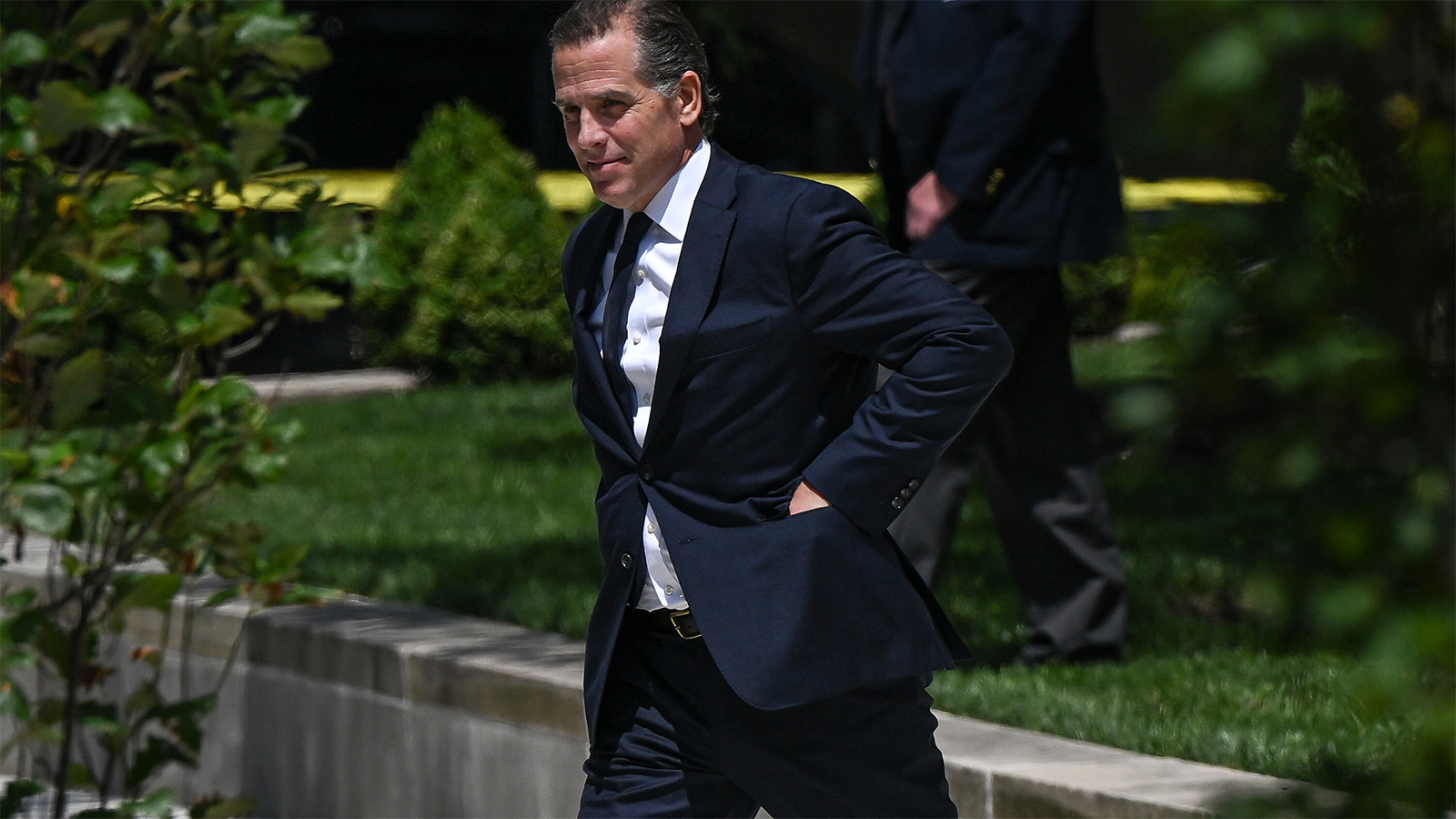 Hunter Biden mentions encountering issues with his Wells Fargo account and instructs his assistant to make payments using both his debit card and credit line, hinting at a financial relationship with his father.
Hunter Biden's Startling Statement
In the text exchange, Hunter Biden states that his father has been using most of the lines of his account, which he claims to have paid for over the past 11 years, suggesting ongoing financial support.
Unclear Specifics Surrounding the Biden's Finances
While the details of the financial arrangements remain unclear, questions about the Bidens' financial entanglements have been a recurring topic, with the White House declining to provide further clarification.
Read More: Biden Walks Off Set During MSNBC Interview, Prompting Criticism and Online Reactions
Hunter and Joe Biden's Intertwined Finances
The text exchange sheds light on the intertwining of Hunter's and Joe Biden's finances, a narrative previously explored in reports by Fox News Digital, raising further questions about their financial dynamics.
House Republicans Intensify Scrutiny
The revelations have led House Republicans to intensify their scrutiny of the Bidens' financial affairs, suggesting that Joe Biden had at least a passive understanding of his son's business dealings.
Allegations of Corruption
House Republican Conference Chair Rep. Elise Stefanik describes the situation as "corruption" and criticizes the Bidens' actions, claiming that there is no doubt that Joe Biden is compromised.
Read More: Bombshell Unleashed! Hunter Biden Caught in a Whirlwind of Drugs, Nudity, and Family in Shocking Laptop Photo Leak!
Concerns Over Special Counsel Appointment
House Oversight Committee Chair James Comer raises concerns over the appointment of U.S. Attorney David Weiss as the special counsel in the federal investigation into Hunter Biden, highlighting potential bias.
Republicans Question Investigation Fairness
Republicans express skepticism about the fairness of the investigation, citing Weiss's involvement in Hunter Biden's previous charges and calling for a transparent examination of the Biden family's financial dealings.
Intensifying Spotlight on Biden Family Finances
As the controversy deepens, the spotlight on the financial dealings of the Biden family grows more intense, leading to further examination and calls for transparency.
Read More: Bud Light Drama Hits a New Low: Factories Begin to Close as Sales Continue to Nose Dive
GOP Outrage and Allegations of Corruption
Credit: Depositphotos
House Republicans' outrage over Hunter Biden's text message and allegations of corruption within the first family continue to fuel the firestorm of criticism, adding to the mounting evidence.
The Growing Controversy
With each new revelation and inquiry, the controversy surrounding Hunter and Joe Biden's financial affairs continues to escalate, signaling an ongoing battle for clarity and accountability.
Read More: Biden Walks Off Set During MSNBC Interview, Prompting Criticism and Online Reactions
More from The Stock Dork – ABC News Questions Kamala Harris on Low Polling and Role of Race and Gender
During a pre-taped interview that aired on ABC's streaming platform, Vice President Kamala Harris was asked about her historically low polling numbers. ABC News' Linsey Davis brought up reports stating that Harris has "the lowest approval rating of any vice president" and asked whether race and gender might play a role in her unpopularity.
Democrats Remain Loyal to Biden Amid Hunter Biden's Legal Controversies
Despite concerns about President Biden's connections to his son Hunter Biden's ongoing legal issues, Democrats do not appear ready to abandon him as their party's nominee for the 2024 election. The House Oversight Committee recently held a closed-door interview with former Hunter Biden business associate Devon Archer, during which he mentioned that Hunter had included his father on speakerphone in various meetings with business associates.