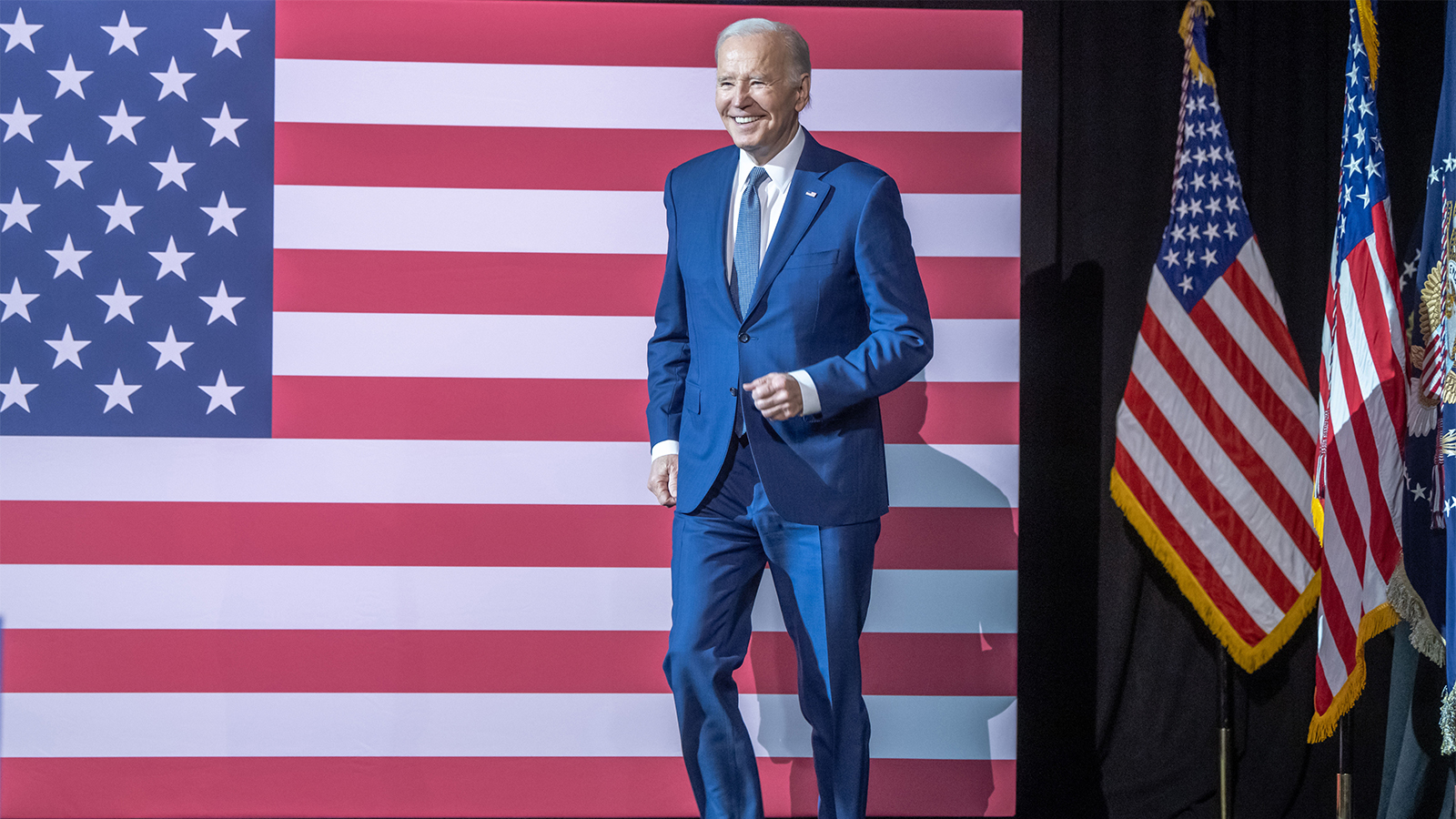 President Biden is facing a significant internal backlash over his stance on Israel's military operation in Gaza. Rather than coming solely from left-wing activists, progressive Democrats, and Arab and Muslim Americans, the dissent is now intensifying within his own government. A group of 500 Biden administration officials have anonymously signed an open letter demanding that Biden advocate for a cease-fire, contradicting his defense of Israel's ongoing incursion into Gaza.
These officials represent various political appointees and civil servants across 40 government agencies, including the National Security Council, the FBI, and the departments of Commerce, Defense, Interior, Homeland Security, and the Executive Office of the President. The letter acknowledges both Hamas' attacks and the casualties resulting from Israel's military response. It calls on President Biden to urgently push for a cease-fire, de-escalation of the conflict, the release of Israeli hostages and detained Palestinians, the restoration of basic services in Gaza, and the provision of adequate humanitarian aid.
In addition to this letter, another open letter signed anonymously by over 1,000 staffers from the U.S. Agency for International Development has called for a cease-fire, the end of Israel's siege, and Hamas' release of hostages. This letter criticizes Israel's military approach for failing to differentiate between civilians and militants, thus hampering humanitarian efforts. The circulation of these letters adds pressure on Biden, making him appear isolated within his own government and lending credibility to an antiwar movement that has been dismissed as naive.
Read More: Biden Walks Off Set During MSNBC Interview, Prompting Criticism and Online Reactions
Typically, political appointees and civil servants are more pragmatic and accommodating when implementing a president's policies, expressing dissent internally at most. Organized open letters signed by hundreds of staffers, urging the opposite of the president's stance, represent more direct forms of disapproval. This dissent is accompanied by an unusually spirited tone, with dozens of State Department employees reportedly signing internal memos fiercely disagreeing with Biden's Israel policy during the current conflict.
Interestingly, the dissenting members within the Biden administration align with the evolving public opinion regarding Israel's actions in Gaza. Recent polls indicate that a majority of Americans believe there should be a cease-fire and negotiation, while most Democrats believe that Israel's military response has been excessive.
Read More: Bombshell Unleashed! Hunter Biden Caught in a Whirlwind of Drugs, Nudity, and Family in Shocking Laptop Photo Leak!
Politically, Biden finds himself in a difficult position, as any move he makes regarding Israel during this high-profile crisis could alienate significant constituencies. However, international humanitarian law and moral common sense suggest condemnation of Israeli Prime Minister Benjamin Netanyahu's response to Hamas, potentially accompanied by threats to cut off aid, rather than endorsing his actions and providing more weapons.
Read More: Bud Light Drama Hits a New Low: Factories Begin to Close as Sales Continue to Nose Dive