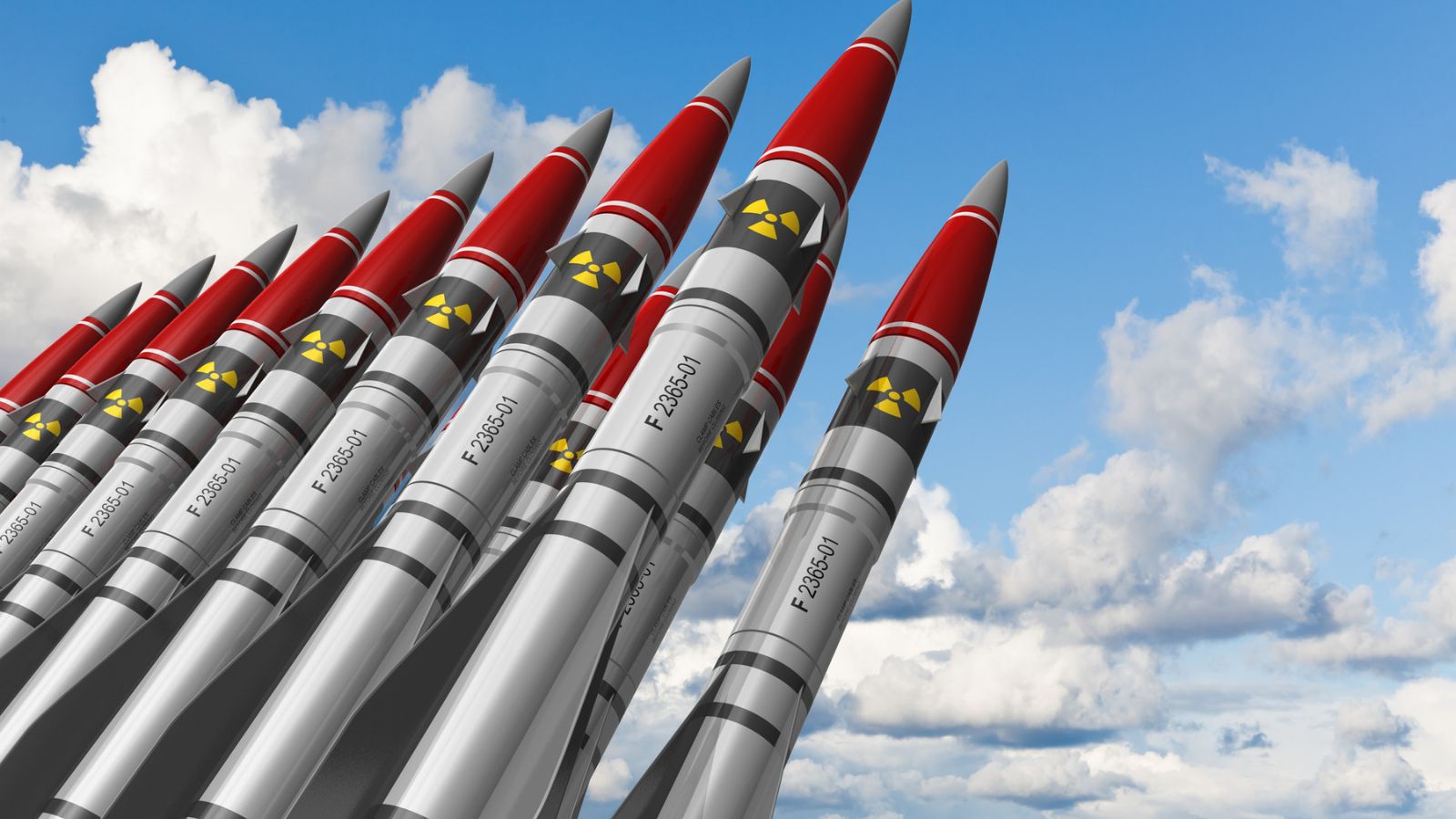 According to a leaked confidential report from the International Atomic Energy Agency (IAEA), Iran has enough uranium at 60 percent purity to potentially build three nuclear bombs. However, this would require further enrichment to reach the weapons-grade level of 90 percent. The report, released by a group of diplomats who have concerns about Iran's nuclear program, also suggests that the chances of resurrecting the 2011 nuclear deal under the Biden administration are unlikely.

The report further highlights that the withdrawal of former President Donald Trump from the Joint Comprehensive Plan of Action (JCPOA) in 2018, citing Iran's violation of the agreement, has been reinforced by Iran's accumulation of near-weapons-grade uranium. It is worth noting that Iran is the only state without nuclear weapons that can produce 60 percent enriched uranium.

The leaked report has raised doubts about President Joe Biden's ability to offer Iran more concessions for a deal, as it could be seen as appeasement. This poses a challenge for Biden's 2024 opponents who are ready to seize upon any perceived weakness in dealing with Iran. Additionally, Iran's sponsorship of terrorist groups that have targeted both Israel and American troops in the Middle East has added to the complexity of negotiations.
Read More: Poll: Donald Trump Holds Strong Lead over Joe Biden in Ohio
U.S. officials estimate that Iran could refine enough uranium from 60 percent to weapons-grade within two weeks. Moreover, their existing stockpile of 20 percent uranium could be converted into bomb fuel in a matter of weeks. This demonstrates the urgent need for effective measures to prevent Iran's further advancement in nuclear capabilities.

The concern is compounded by the belief that Iran is using funds freed up from sanctions relief for nefarious purposes. The Biden administration's decision to allocate funds for humanitarian goods inadvertently provides Iran with additional resources to support militant groups across the Middle East. The Iranian government has consistently shown a willingness to divert funds to entities like Hamas, Hezbollah, and the Houthis of Yemen.

The IAEA report also reveals that Iran is obstructing the monitoring agency's efforts and making steady progress in its nuclear program. Iran has reneged on a deal to reactivate IAEA monitoring equipment and has expelled experienced investigators, leading to frustration within the agency.
Read More: The Importance of the Xi-Biden Summit

Western nations have reportedly abandoned the idea of passing a binding resolution to enforce IAEA compliance due to concerns that it could provoke Iran to further refine its uranium. Instead, discussions revolve around issuing a non-binding resolution with threats of hypothetical tougher action at a future IAEA board meeting. There are also suggestions for IAEA Director-General Rafael Grossi to exert more pressure on Iran for cooperation.

In addition, a separate report distributed to IAEA member states indicates that Iran has yet to provide a satisfactory explanation for the presence of man-made uranium particles at two undisclosed sites.

Overall, the leaked reports demonstrate the urgent need for international attention and action to address Iran's nuclear program, as it continues to progress despite concerns raised by the international community.
Read More: President Biden Affirms Commitment to Diplomacy with China Despite Differences