As President Joe Biden celebrates his 81st birthday, the White House is more concerned about his age than the festivities. With an already skeptical electorate, another year added to his age may further raise doubts about his capacity to lead.
Unlike previous presidents who used birthdays as opportunities for political events, Biden plans to keep his celebration private with his family in Nantucket.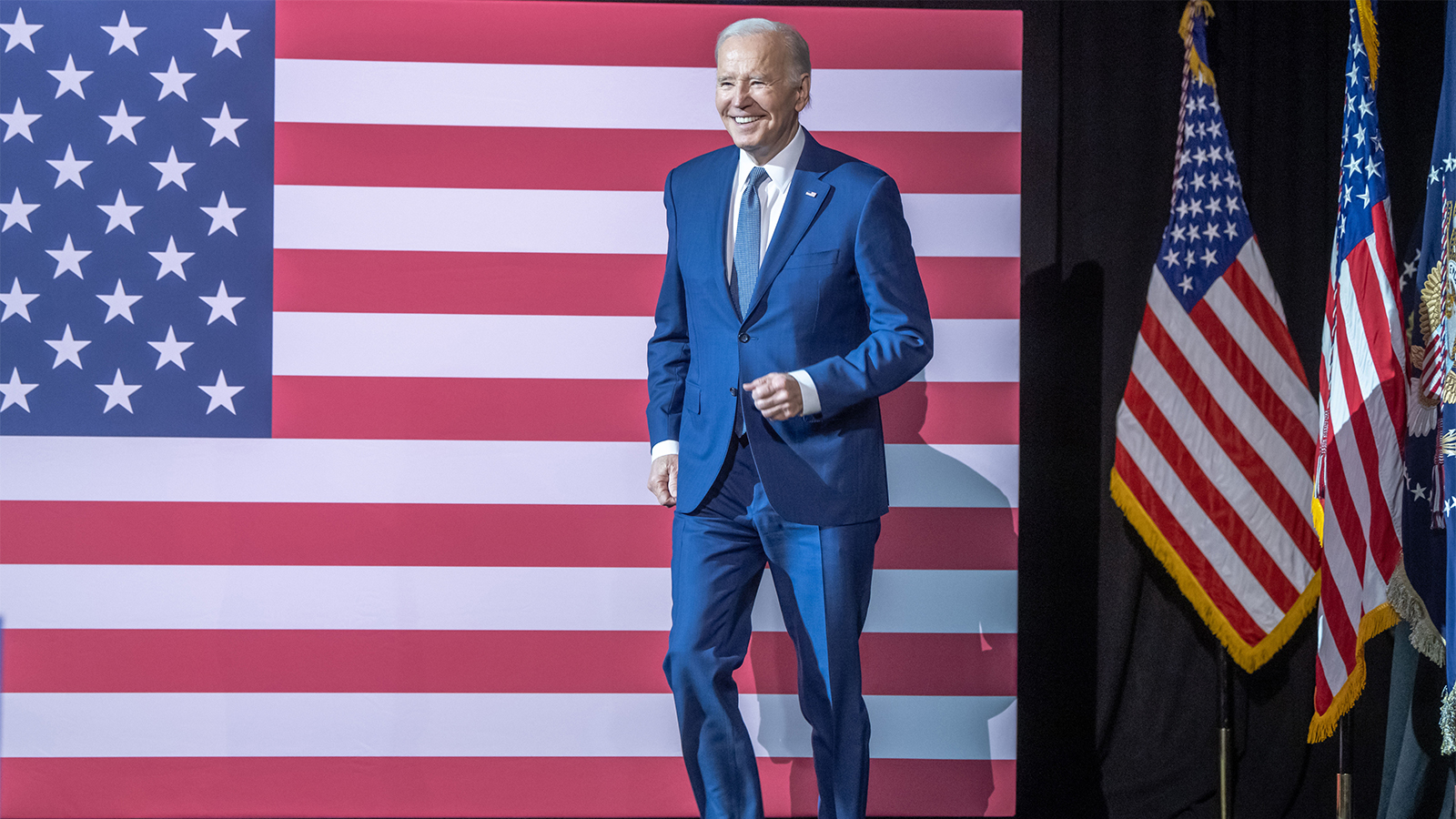 The greatest gift Biden could receive on this milestone birthday is a strategy to ease voter concerns about his age. Unfortunately, finding such a strategy has proven difficult.
Biden's team has relied on his track record in domestic legislation and international leadership to reassure voters, despite polls consistently showing that this argument has not been convincing.
Some Democrats suggest that Biden needs to contrast himself more with his likely Republican challenger, former President Donald Trump, who has also shown signs of confusion in public.
Trump has made inaccurate statements about world leaders and his poll performance. If Trump were to win again and serve a full term, he would become the oldest president in U.S. history.
Read More: Biden Walks Off Set During MSNBC Interview, Prompting Criticism and Online Reactions
Others, including current and former administration officials, believe that Biden's staff should stop treating him like an untrustworthy old man and allow him more interaction with the public and reporters.
Some argue that Biden should increase his campaign trail appearances to demonstrate his vitality, use humor to defuse age-related concerns, and even embrace his age rather than ignore it.
However, there are those who believe Biden should be protected even more, allowing him more rest and minimizing draining international trips. This cautious approach, humorously referred to as the "Bubble Wrap" strategy, aims to prevent any accidental falls or accidents.
Also Read: Bombshell Unleashed! Hunter Biden Caught in a Whirlwind of Drugs, Nudity, and Family in Shocking Laptop Photo Leak!
These contradictory opinions highlight the difficulty in addressing concerns about Biden's age. But one thing is clear: the White House cannot make Biden younger. A recent poll in battleground states showed that 71 percent of respondents believed Biden was "too old" to be president, including 54 percent of his own supporters. In contrast, only 39 percent felt the same about Trump.
Political analyst John B. Judis acknowledges Biden's legislative achievements but notes that he lacks the commanding and charismatic presence expected of a president. Judis believes that Biden's failure to project regal persona puts off many voters, particularly young people who support his policies but are turned off by his public image.
White House officials are frustrated by the media's obsession with Biden's age, as they believe it does not align with the energetic and mentally sharp president they see inside the Oval Office. Despite his occasional shuffling, low tone of voice, and name confusion in public, they emphasize his busy schedule and ability to handle high-stakes foreign crises.
When asked about Biden's upcoming birthday, the White House chose to focus on his accomplishments rather than directly addressing the age issue. They highlighted his experience in public service and his ability to pass significant legislation and forge alliances on the world stage.
Democratic strategist Simon Rosenberg suggests that the White House should embrace the benefits of Biden's age instead of being defensive. He believes that Biden's age has contributed to his success and that Democrats should contest the age issue more aggressively.
Pollster Margie Omero advises Biden to continue connecting personally with people, using humor to address media coverage, and emphasizing his administration's accomplishments.
Some Democratic strategists argue that age has become a dominant topic due to Biden's limited engagement in the contest against Trump. They anticipate that as the campaign moves into the general election phase, voters will view supporting an octogenarian they agree with as a better option than a soon-to-be octogenarian they consider a threat to democracy and other important issues.
Despite the uncertainties, Biden may receive the best birthday gift next year if voters ultimately prioritize his policies over his age. Whether that scenario plays out remains to be seen.
Read Next: Biden Stares Blankly at Press, Exits Room During Meeting with NATO Secretary General