Artificial intelligence seems here to stay whether we like it or not. We might as well put it to good use. This Keith Kaplan Project An-E review has the lowdown on a new financial AI platform ready to help you make some serious money from your investments.
What is The AI Predictive Power Event?
The AI Predictive Power Event is an exciting new deal with a focus on the power of artificial intelligence and machine learning. Top-tier financial tech company TradeSmith is the mastermind behind the service.
Guru Keith Kaplan leads it.
TradeSmith has been in the prediction game for quite some time. It's had a number of successes throughout the years with various forms of predictive tech.
The goal? Helping folks maximize profit potential from wins on the stock market.
While the company's objectives have not changed, its approach to them is ever-evolving thanks to new technology.
Subscribing to The AI Predictive Power Event bundle gives you a front-row seat to TradeSmith's new A.I. software and everything it can do.
You're not even at the mercy of the stocks they tell you to buy. Members get to use this #1 trading AI to look up stock prices on their own.
Read on to learn about what this software is and how it's making big waves.
What is TradeSmith Project An-E?
TradeSmith's Project An-E is the latest in artificial intelligence (A.I.) breakthroughs. Short for Analytical Engine, it could turn the finance and investment world on its head.
We're already seeing what A.I. can do in other areas. Self-driving cars? Robots performing intricate surgery? This all sounds like the tip of the iceberg.
An-E was carefully designed to predict the future of major stocks and ETFs on the market. How much would your investing game change if you knew precisely where tickers would end up a month or two down the road?
Keith and his team say that's exactly what An-E can do. They've worked on the software for the past six years to get it just right.
That's a long time to test a project. They feel it's finally ready to put in the hands of regular folks like you have me.
We're looking at game-changing technology here if these claims are true. How does it work, and is An-E really as accurate as they say?
>> Join The AI Predictive Power Event Now <<
How Does Project An-E Work?
Kaplan and the crew at TradeSmith saw the writing on the wall for A.I. a while back. They immediately set out to kick their already existing predictive models to the next level.
Building a predictive A.I. algorithm was the perfect next step. They started completely from scratch and created the An-E software we're talking about today.
The premise of its success is pattern recognition. A.I. can take the search for patterns to light speed and beyond.
An-E doesn't think like the typical human mind, and that's a good thing. Simply put, it looks even in places we don't think to and make connections we don't think make sense.
What makes An-E so accurate is that it also employs machine learning. Not only can it detect patterns, but it's also able to make sense of them on its own and actually learn from them.
That logic is earth-shattering when dealing with the stock market. We all know some patterns tend to persist, but the market changes all the time.
What may have been true last time doesn't work the next time around. An-E can discern and adjust while we humans are left scratching our heads.
This all sounds amazing, but I wouldn't blame you if you find it a bit hard to swallow.
Is The AI Predictive Power Event Legit?
The AI Predictive Power Event is totally legit. AI's ability to recognize patterns and adapt is simply unlike anything we can ever hope to do.
It comes from TradeSmith, a company known for predictive financial innovations. An-E isn't their first rodeo.
The company's been around for some time and has created software to master the options market.
TradeSmith also has over a decade of successes with its Tradestops platform. To date, it's one of the smartest predictive technologies available.
Every day it runs the numbers on more than 6,000 stocks with a surprising ability to assess the market.
The AI Predictive Power Event is just the latest in a continuing trend of incredible software models. All the incredible features of this event are rolled up into a package called Predictive Alpha.
Let's learn more about this service now.
>> Get started with An-E today! <<
What's Included with Predictive Alpha?
Here's everything you get in a subscription to Predictive Alpha:

One Full Year Membership to Predictive Alpha
First and foremost, a Predictive Alpha membership comes with a full year of its flagship research service.
It's here you'll get to read about all the research happening in this lucrative space.
The crew consists of top market analysts and data scientists who play with An-E on a daily basis. They interpret the program's findings and share two new stocks to check out each month.
Those picks come with info on why each one could be a success and why you should make a move.
There's also a weekly video analyzing current market conditions and the latest news on current recommendations.
One Project An-E Stock Pick per Week
Every week, you get to enter one stock of your choice into An-E's A.I. stock price prediction algorithm. It's like predicting the future of a security you're interested in investing in.
The program crunches the numbers and spits out its estimate of that stock's share price one month down the road. Use the info at your leisure to decide whether your pick is a worthwhile investment or not.
Having the #1 trading AI in your corner goes a long way toward eliminating losses and maximizing profit potential. It's like having someone with an intimate knowledge of the stock market double-checking your biggest moves.
There are currently over 3,000 stocks, funds, and ETFs to choose from. You'll be able to keep An-E busy for quite some time.
AI Predictive Power Event Special Reports
The AI Predictive Power Event also comes with the following special reports at no additional cost:
The Predictive A.I. Playbook
The Predictive A.I. Playbook puts the power to control A.I. in your hands. It's the ultimate starter guide for learning to use An-E at its full potential.
Inside, you'll learn how An-E works through a step-by-step guide so you can invest like a pro. It further explains how to interpret recommendations and the best ways to place trades.
This special report makes the system easy enough for anyone to use. It's geared as much to veterans as it is to folks wanting to invest for the very first time.
Best of all, it's only about a 10-minute read.
>> Join the AI-powered trading revolution <<
A.I. Investing Revolution
A.I. and machine learning are hot topics and on the path to becoming mainstream in the near future. Investing is just one of many places we're seeing this new tech pop up.
This special report covers the rise of A.I. from its conception to full-fledged software. It's not dry material, either. You'll find plenty of clever stories and anecdotes as you learn why A.I. is the next big thing.
The guide concludes by bringing you up to speed on the latest news and tech coming from this lucrative field. You'll even get a sneak peek at behind-the-scenes projects expected to change lives like never before.
Right here is the only place you can get your hands on this unique document.
The A.I. Stock Report: Three Cutting Edge Companies Poised for Massive Gains
Keith Kaplan and crew believe A.I. is doing more than just following in the footsteps of the internet, smartphones, and e-commerce. They believe the A.I. trend will be more profitable than anything we've ever seen before.
Ever since, the Predictive Alpha team has been on the hunt for A.I. companies making a big splash. After scouring the tech world, they've found three they feel are perfectly suited for massive gains.
Each one's ready to disrupt American industries in a big way. That change should send their stock prices through the roof.
This special report has the names and tickers of these companies. You'll also get all the details you need to make an educated investment.
The Foundations of Wealth E-Book
The Foundations of Wealth is a new e-book written and produced by the Predictive Alpha team. It takes readers on a step-by-step journey through the investing world.
You'll learn everything you need to know about investment topics from building a solid portfolio to managing risk. If you need to know it, there's a decent chance it's in here.
Best of all, there are no hundred-dollar words or intimidating financial jargon to work around. It's written for everyday folks to quickly and easily grab the concepts they need to succeed.
It's completely free as part of this Predictive Power Event package.
>> Join now for instant access to these reports <<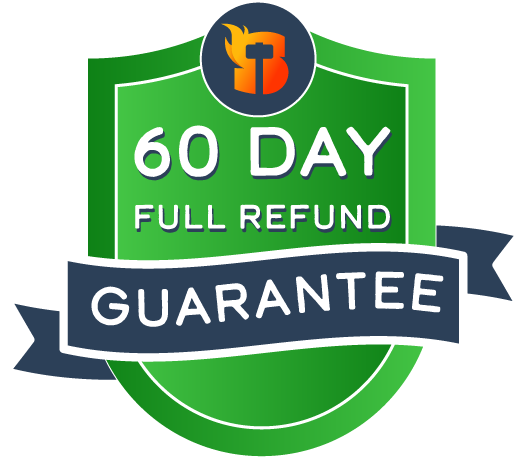 60-Day Money-back Guarantee
Kaplan feels so strongly about his package that he's giving you two months to try it out. He's betting your subscription fee that you'll like what you see.
If you don't, you can reach out to his member service team at any point within those first 60 days for a full refund. No questions asked.
You get to keep all the included special reports as a thank-you for trying out the service.
Pros and Cons
This predictive alpha package introduced in the A.I. Predictive Power Event has a lot of great features, but it's not perfect. Check out the pros and cons.
Pros
Includes one full year of

Predictive Alpha

newsletter

Weekly An-E stock picks

Weekly updates on recommended stocks

Four special reports

60-day money-back guarantee

Heavily discounted price
Cons
No community forum

Doesn't handle options
Is Predictive Alpha Legit?
Predictive Alpha and its An-E software are totally legit. The breakthrough A.I. is new, but it's proving to be quite good at what it does.
The team fed An-E thousands of initial data sets and put it through its paces. What they saw was truly impressive.
It was put to the test with Amazon at the end of last year. After a month, An-E's AI stock price prediction power was just 5% off where the stock actually ended up.
An-E had even better luck with Vontier Corp. The month-out estimate ended up just 0.1% off the stock's actual rise.
More recent tests with United States Oil ETF and Domino's Pizza were just as impressive. That's just a handful of the tests performed by the A.I. software.
The software's already quite accurate at the one-month mark. The cool thing is, An-E continues to learn and improve all the time. Like other A.I., it only gets smarter with each new data point it collects.
>> Get started now and save 75% <<
How Much is Predictive Alpha?
A year of Predictive Alpha normally goes for $199. As part of this special bundle, you can get your subscription for just $49. That's 75% off the cover price.
You're looking at just 15 cents a day for access to An-E's brain. The profit potential on the other side is incalculable.
The deal includes all the special reports listed above for no additional charge. Those materials total nearly $600 on their own.
Is Predictive Alpha Worth lt?
Predictive Alpha is well worth the $49 cost of admission. I'd go so far as to say it's a steal at the retail price, but I'm not complaining about the 75% off.
Signing up gives you access to the brains behind An-E's predictive tech and all their research. You'll hear straight from the source which stocks An-E's recommending for the potential at massive gains.
Not only that, you're handed the reigns to the software yourself. That means you can look up any stock you're interested in once a week to see if it's worth pursuing.
The profit potential from An-E's calculations could be off the charts. It can also shield you from huge pitfalls you may not see coming.
Don't forget that the package also comes with three special reports and an e-book chock full of information on investing and the newest A.I. tech.
Kaplan sweetens the deal further by extending a 60-day money-back guarantee to new members.
You may be on the fence about A.I., but this bundle is the perfect way to test everything out. Subscribe today and see for yourself just how effective A.I. can be.