A man named John Earle Sullivan, who recorded his journey through the U.S. Capitol on January 6, 2021, has been convicted for his involvement in the riot. Sullivan's own footage showed him encouraging rioters to seize power, breaking a window, and filming the shooting of Ashli Babbitt.
He had also been captured helping a rioter scale a wall, wielding a switchblade knife, and expressing his excitement about profiting from the Babbitt video.
Sullivan had been paid over $90,000 for the rights to his video, but federal prosecutors argued that he was one of the rioters causing mayhem that day. He was charged with felony obstruction of an official proceeding, civil disorder, and several misdemeanors.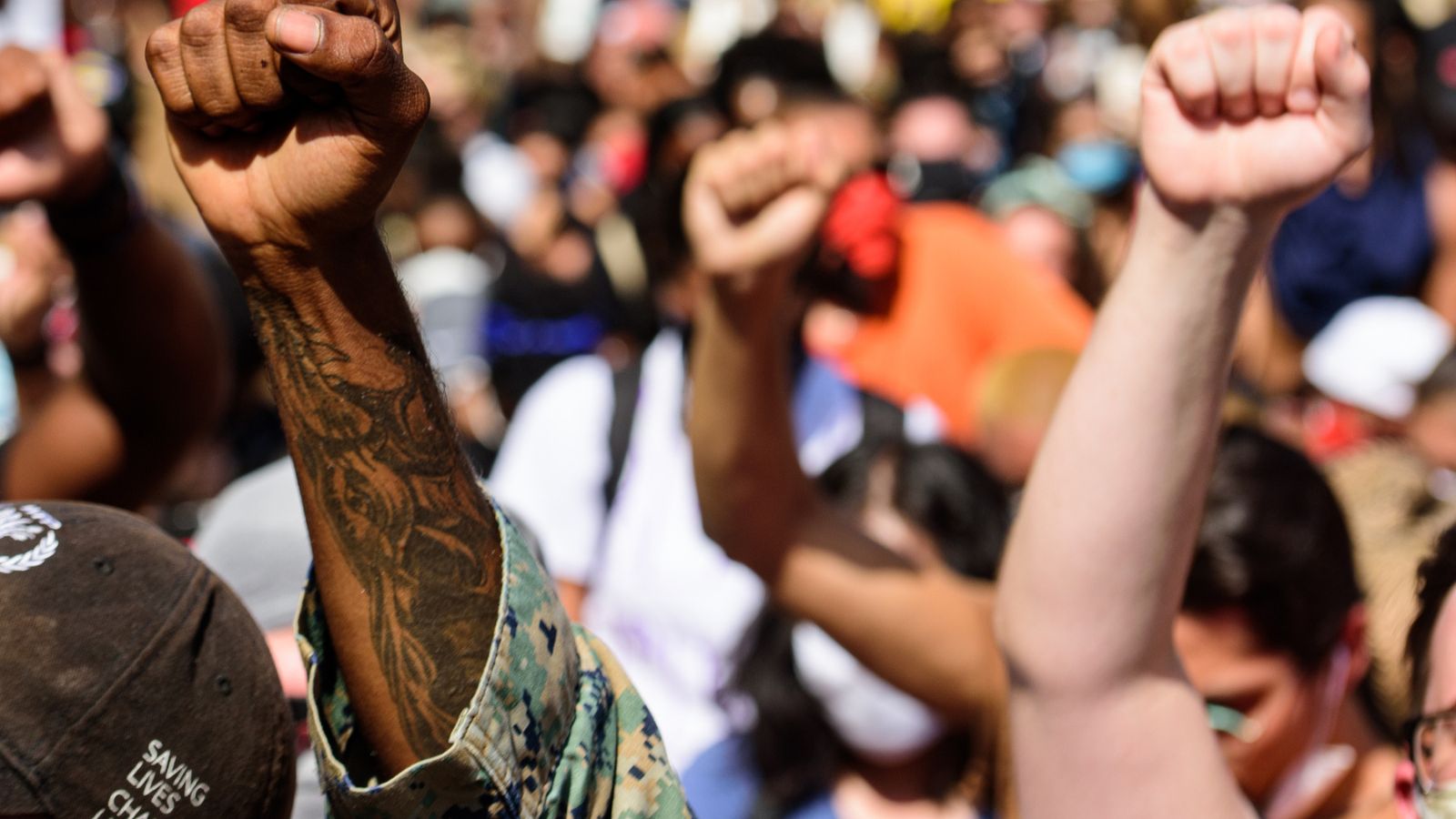 During the trial, Sullivan claimed to be a citizen journalist documenting history and suggested that his actions were a ruse to blend in with the rioters.
However, the jury did not believe his defense. After deliberating for less than four hours, they found Sullivan guilty of obstruction of the electoral vote count, civil disorder, and misdemeanors. He was ordered to be held in jail until sentencing by Senior U.S. District Judge Royce C. Lamberth.
Read More: Biden Walks Off Set During MSNBC Interview, Prompting Criticism and Online Reactions
Sullivan had gained a following on social media as a documentary filmmaker and had previously attended and filmed protests. However, his involvement in the Capitol attack drew attention from conservatives who accused him of being an "antifa" agitator instead of a Trump supporter.
During the trial, Sullivan initially denied his actions but was confronted with video evidence. He eventually admitted to helping a rioter climb and targeting conservatives to blend in.
His lawyer argued that Sullivan promptly turned over his footage to the FBI and never posed a threat to anyone in the Capitol.
Read More: Bombshell Unleashed! Hunter Biden Caught in a Whirlwind of Drugs, Nudity, and Family in Shocking Laptop Photo Leak!
Sullivan's background revealed a polarized relationship with his conservative activist brother, as well as his involvement in protests following the killing of
. While he denied being political or formally associated with any groups, he did speak at rallies against police violence and criticized Trump at one D.C. protest.
The jury believed that Sullivan intended to incite the riot and disrupt the proceedings, despite claiming to be a citizen journalist. They noted his actions, such as yelling at officers and encouraging rioters, were not reflective of journalistic intent.
The jury plans to watch an upcoming documentary by Jade Sacker, who filmed Sullivan during the riot.
In addition to his conviction, the government seized Sullivan's bank account as alleged proceeds of a criminal act and will seek to have him forfeit the funds.
Read More: Biden Stares Blankly at Press, Exits Room During Meeting with NATO Secretary General