A man identified as David Wayne DePape, known for his affiliation with right-wing conspiracy theories, has been found guilty by a federal jury for a hammer attack on Paul Pelosi, the husband of former U.S. House Speaker Nancy Pelosi.
The incident occurred on October 28, 2022, at the Pelosis' residence in San Francisco. While Nancy Pelosi was away in Washington, DePape broke into their home and struck Paul Pelosi over the head. The jury, after deliberating since midday Wednesday, has convicted DePape on charges of attempted kidnapping and assault of a federal official's immediate family member.
The potential sentences for these crimes, as per federal sentencing guidelines, are 20 years and 30 years, respectively. Additionally, DePape faces other charges, including attempted murder, in California state court, which could result in a sentence of 13 years to life imprisonment.
Nancy Pelosi, speaking on behalf of her family, expressed gratitude for the support they have received and mentioned that Paul Pelosi is recovering well. She refrained from commenting on the legal aspects while the state case is still ongoing.
Paul Pelosi suffered skull fractures, injuries to his hands, and right arm as a result of the attack. In court, he testified that he has tried to avoid revisiting the incident, even avoiding watching the video footage of the assault, but he vividly remembers waking up in a "pool of blood" on the floor.
Defense attorney Jodi Linker argued that DePape did not commit a federal crime because his motives were not influenced by Nancy Pelosi's official duties as speaker. Rather, Linker suggested that DePape's strong belief in unfounded conspiracy theories led him to target the wealthy and powerful ruling class.
Read More: Biden Walks Off Set During MSNBC Interview, Prompting Criticism and Online Reactions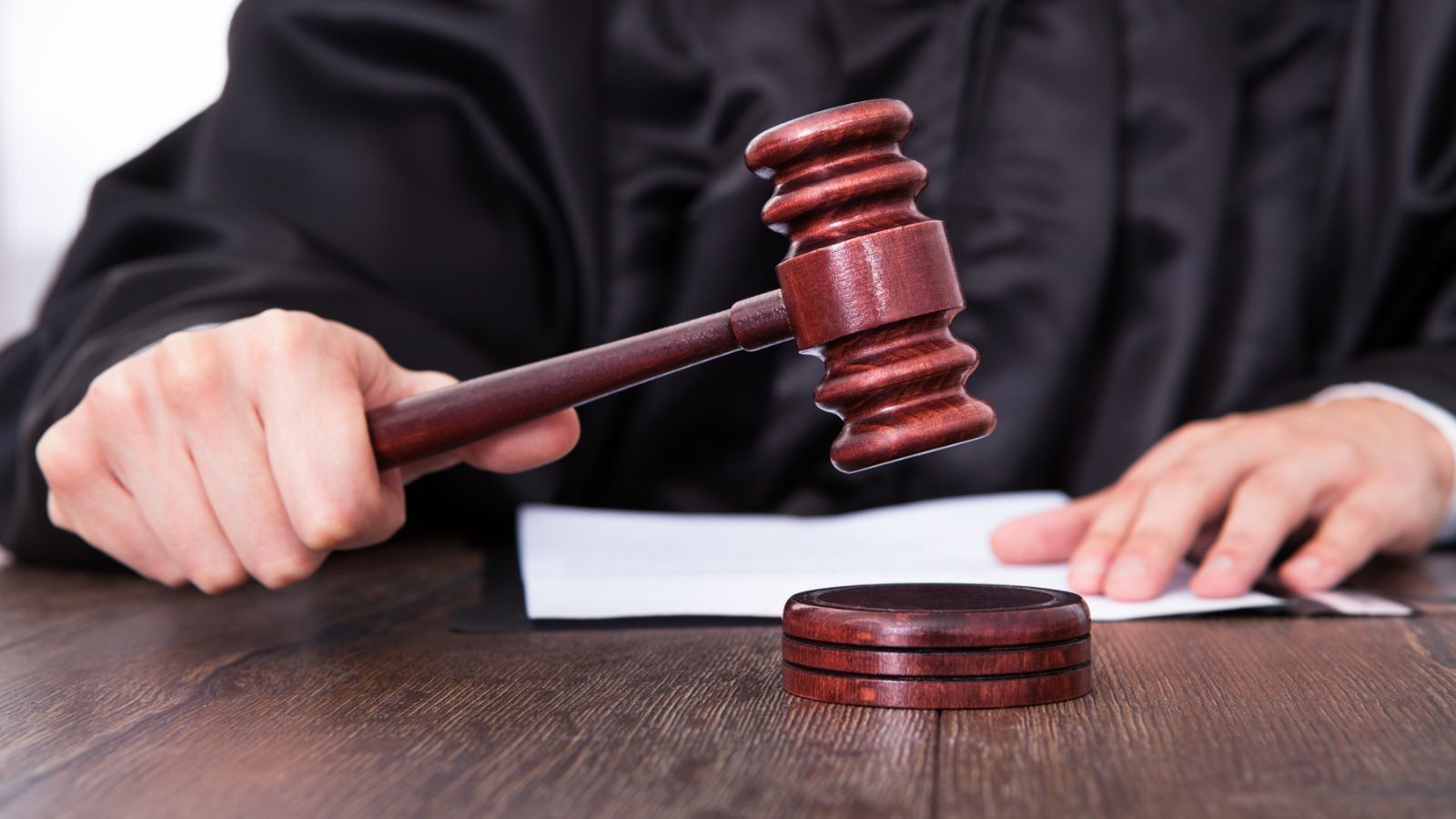 During the trial, Linker did not contest many of the facts presented, as the attack had been recorded by police body cameras and DePape had confessed to his actions while testifying in his own defense.
Evidence presented revealed that DePape was influenced by various right-wing conspiracy theories, such as those propagated by QAnon, Holocaust denial, and accusations against Hunter Biden and George Soros. Following the release of the video of the attack, certain right-wing media outlets circulated baseless speculations about a potential homosexual relationship between the two men, citing Pelosi's choice of sleepwear.
Read More: Bombshell Unleashed! Hunter Biden Caught in a Whirlwind of Drugs, Nudity, and Family in Shocking Laptop Photo Leak!
DePape admitted on the stand that his initial plan was to kidnap Nancy Pelosi, interrogate her, and harm her if he believed she was lying. However, upon breaking into the house, he discovered Paul Pelosi, who was 82 years old at the time, asleep in his bed.
DePape claimed that the attack was a deviation from his original intention and expressed remorse for causing harm to an unintended victim. Law enforcement found zip ties, tape, rope, a second hammer, gloves, and a journal in DePape's backpack, near the bedroom and front door.
Read More: Biden Stares Blankly at Press, Exits Room During Meeting with NATO Secretary General