New York City Mayor Eric Adams is calling upon the city's affluent residents to contribute financially to help the city navigate the economic challenges posed by the ongoing migrant crisis. This plea comes just days after the city announced significant budget cuts. Adams emphasized the importance of collective effort, stating, "This is a moment where we need everyone's help.
New York City's well-being is tied to the well-being of America, but I will need your support now more than ever to assist organizations like the Police Athletic League (PAL), Robin Hood Foundation, and others. Our philanthropic interests must align with the gaps and services that we currently face."
Adams also encouraged New Yorkers to advocate for increased support from Washington, D.C., as he believes the city is grappling with a national crisis. These remarks were made following the city's announcement of reductions in police force numbers and budgetary cuts in areas such as education and sanitation.
Adams presented a $110.5 billion budget that required cuts across various agencies due to the city having spent $1.45 billion in fiscal 2023 on the migrant crisis. The projected expenditure for 2024 and 2025 is approximately $11 billion.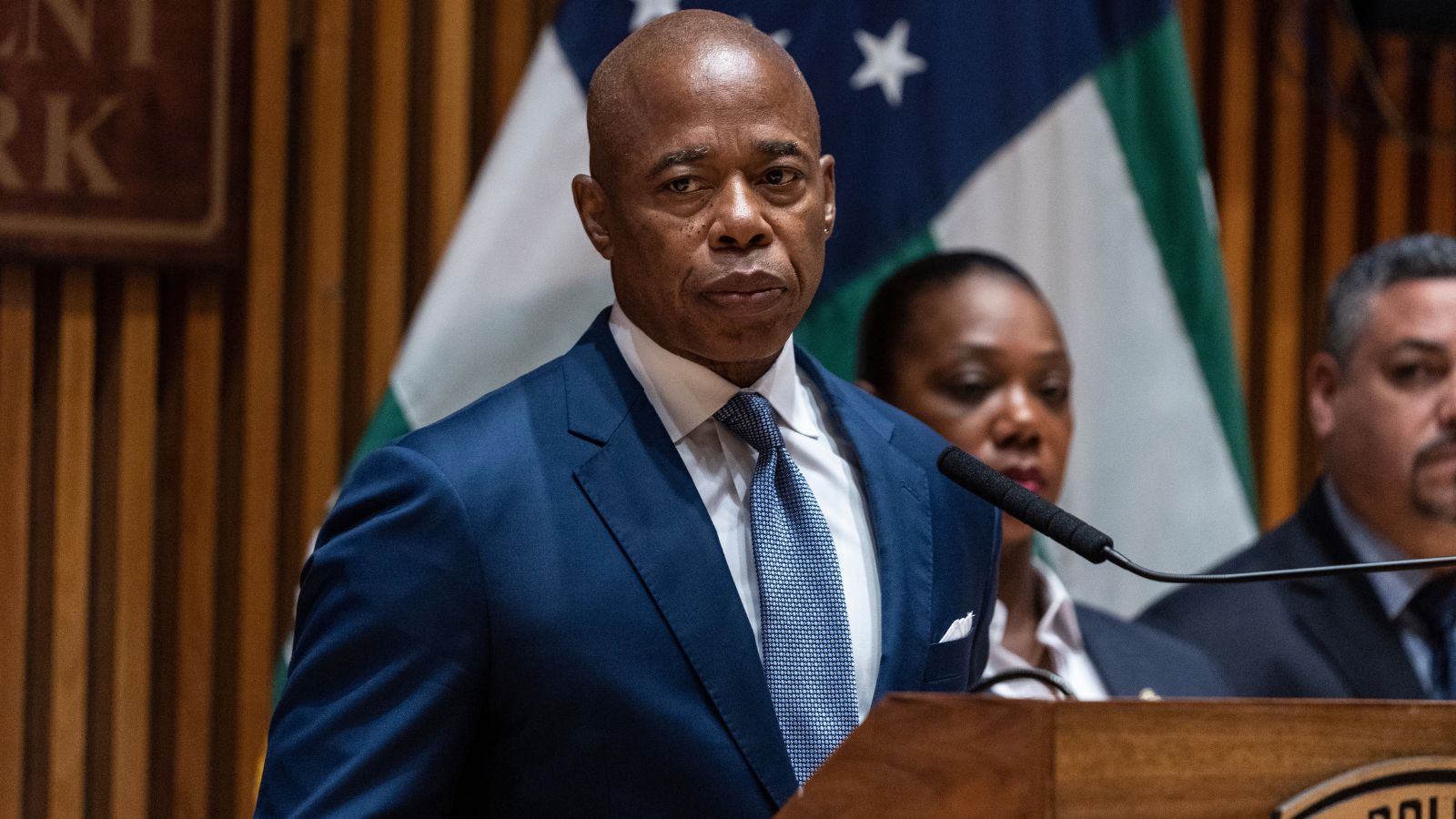 As a part of the budget cuts, the New York Police Department will halt hiring, aiming to decrease the number of police officers to below 30,000 by the end of fiscal year 2025, down from its current 33,000. Significant reductions will also be made in education, including the universal pre-kindergarten program, as well as sanitation services.
Read More: Biden Walks Off Set During MSNBC Interview, Prompting Criticism and Online Reactions
New York City has witnessed over 130,000 migrants entering the city since last year, largely due to the prolonged crisis at the southern border. While this figure is a fraction of the 2.4 million migrant encounters at the southern border in fiscal year 2023, Adams cautioned that the crisis could have detrimental consequences for the city.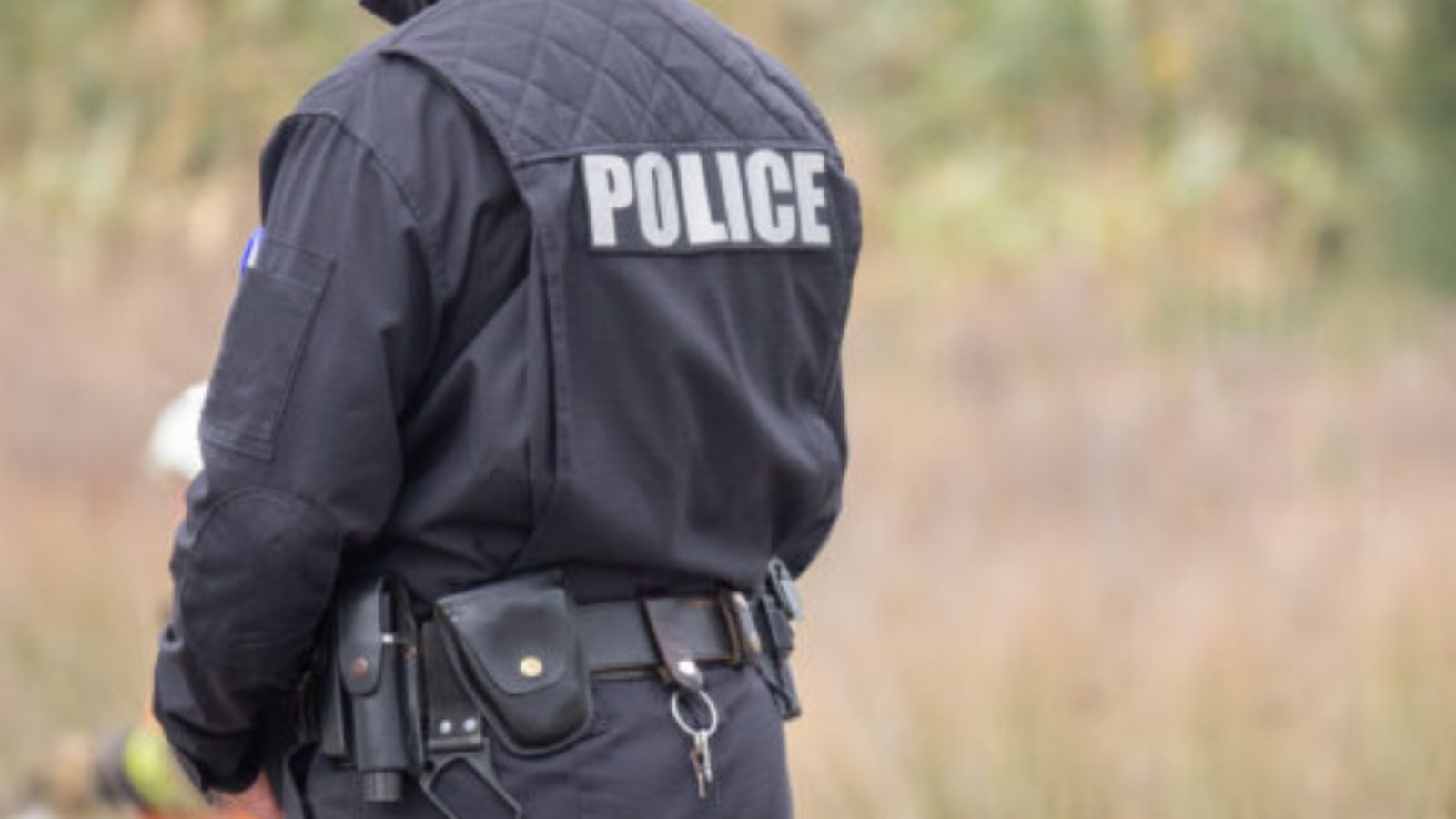 The budget cuts have faced criticism from local teachers and police unions. Police union President Patrick Hendry expressed his dismay, stating, "This is truly disastrous for any New Yorker who values safe streets. Police officers are already stretched to the limit, and these cuts will lower staffing levels to a point not seen since the crime epidemic of the 1980s and 1990s.
We cannot afford to regress. We need all levels of government to collaborate and find ways to support police officers and uphold New York City's three decades of progress in public safety."
Read More: Bombshell Unleashed! Hunter Biden Caught in a Whirlwind of Drugs, Nudity, and Family in Shocking Laptop Photo Leak!
New York City, along with other liberal jurisdictions like Massachusetts and Chicago, has requested additional federal assistance to address the challenges they are facing. The Biden administration has highlighted the more than $770 million it has provided to support communities accommodating migrants in the past year, along with recommendations from its expert teams.
The administration has also deployed personnel to assist with work permit authorizations and to educate migrants about the immigration system. Additionally, the White House has proposed an emergency funding request of $14 billion for border operations, which includes $1.4 billion in grants to aid local governments and nonprofits.
Despite these efforts, the border crisis persists, with over 249,000 migrant encounters in October alone, slightly below the record high set in September. According to recent reports, there have been an average of over 1,000 detected "gotaways" per day since the start of the fiscal year.
Read More: Bud Light Drama Hits a New Low: Factories Begin to Close as Sales Continue to Nose Dive