In a letter sent to President Joe Biden, more than 500 political appointees and staff members from various government agencies voiced their protest against the administration's backing of Israel's war in the Gaza Strip. The letter, which adds to the growing dissent within the government, urges President Biden to seek an immediate cease-fire in Gaza and to pressure Israel to allow humanitarian aid into the area.
This protest letter is just one among several that have been sent by officials throughout the Biden administration, including three internal memos to Secretary of State Antony Blinken signed by numerous State Department employees and an open letter signed by over 1,000 employees of the U.S. Agency for International Development.
The signatories of the letter submitted on Tuesday, as well as those involved in circulating a similar letter among USAID employees, have chosen to remain anonymous due to concerns for their personal safety and job security. While the dissent cables from the State Department require signatories to disclose their names, these cables have not been made public.
Despite the Biden administration's recent expression of concern for the large number of Palestinian civilian casualties and appeals for Israel to exercise restraint, this growing criticism seems to have little effect on many U.S. officials.
The letter, which The New York Times has reviewed, begins by condemning the attacks by Hamas on October 7 and goes on to implore President Biden to put an end to the bloodshed caused by Israel's retaliatory military campaign in Gaza.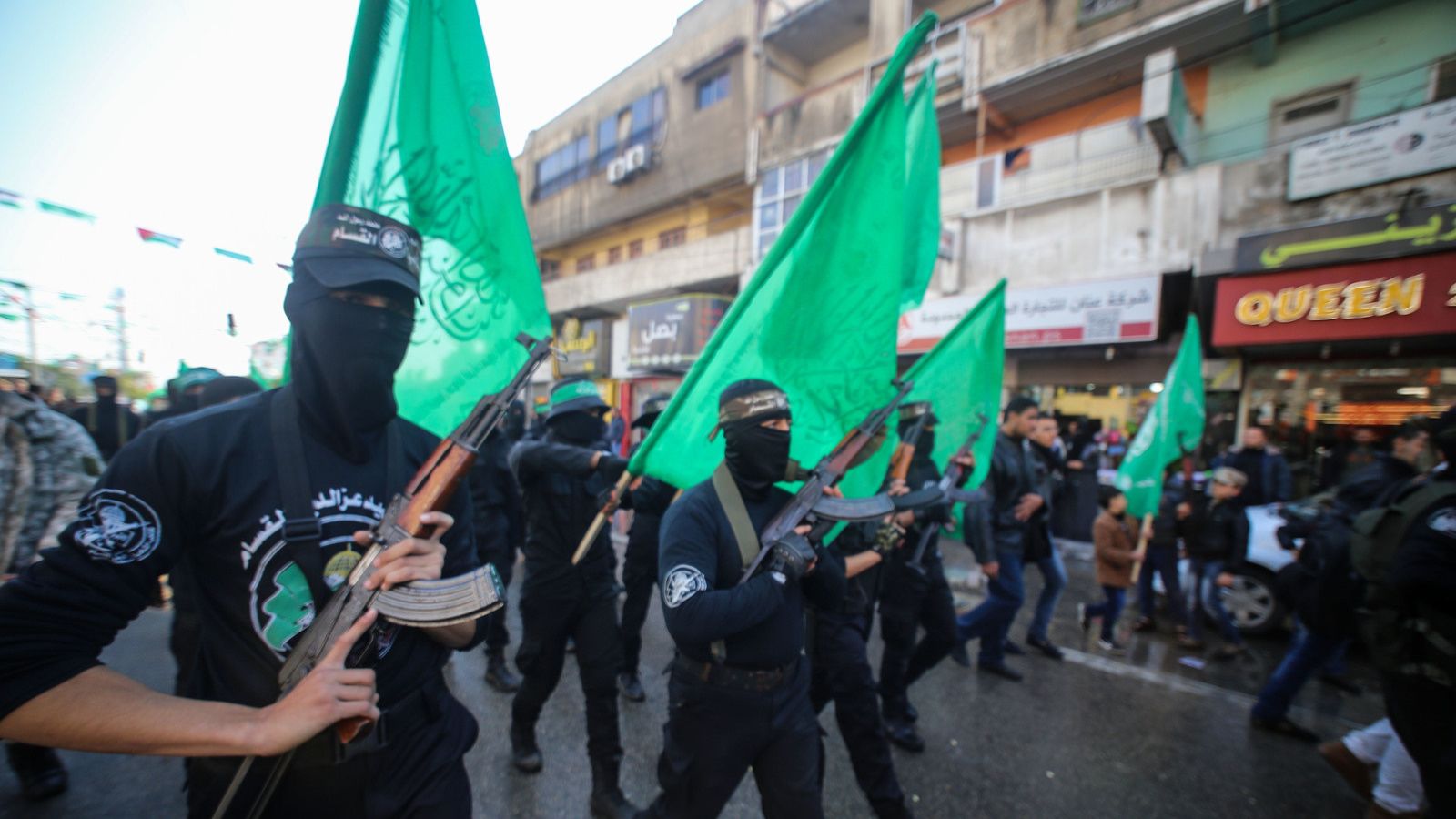 It calls on the president to demand a cease-fire, to de-escalate the conflict by securing the release of Israeli hostages and arbitrarily detained Palestinians, to restore basic services like water and electricity, and to ensure the passage of sufficient humanitarian aid to Gaza.
Read More: Biden Walks Off Set During MSNBC Interview, Prompting Criticism and Online Reactions
Even after delivering the letter to Biden, the organizers continue to collect signatures, with approximately 100 more names added by Tuesday afternoon. According to two political appointees involved in organizing the letter, the majority of the signatories are political appointees from diverse backgrounds who work in various government roles, from the National Security Council to the FBI and the Justice Department.
Some of these signatories had played a role in Biden's election in 2020 and expressed concerns in interviews that the administration's support for Israel's actions in Gaza contradicts the stance of Democratic voters on the issue.
Citing a poll from October, the letter asserts that "the overwhelming majority of Americans support a cease-fire," with 66% of Americans, including 80% of Democrats, believing that the United States should exert pressure on Israel to achieve a cease-fire. It further emphasizes that Americans do not want to see the U.S. military involved in another costly and senseless war in the Middle East.
Read More: Bombshell Unleashed! Hunter Biden Caught in a Whirlwind of Drugs, Nudity, and Family in Shocking Laptop Photo Leak!
The war in Gaza began when Israel launched a ground invasion in response to Hamas' deadly attacks on October 7, resulting in approximately 1,200 casualties, according to the Israeli government. Gaza's Health Ministry reports that over 11,000 Palestinians have been killed in Israel's military offensive thus far.
However, both Biden and Blinken, along with Israeli leadership, oppose a long-term cease-fire, arguing that it would allow Hamas to regroup and plan future attacks. Instead, they advocate for temporary pauses in the fighting to facilitate specific humanitarian missions, such as aid delivery and the release of Israeli hostages. U.S. officials claim to have made greater efforts than any other nation to ensure some aid reaches Gaza.
The two individuals organizing the letter acknowledged that they accepted positions within the administration because President Biden emphasized his desire for a government that better reflects American voters. However, they feel that their concerns and those of other political appointees have largely been disregarded. Some U.S. officials privately affirm that while senior officials welcome dissent, government workers must understand that they will not always agree with U.S. policy.
The opposition regarding Gaza primarily comes from employees in their 20s and 30s, with some older individuals also signing these protest documents. These letters of protest followed a contentious meeting on October 23, where 70 Muslim and Arab political appointees gathered with senior Biden administration officials, including Chief of Staff Jeffrey Zients and Vice President Kamala Harris' husband, Doug Emhoff.
During the meeting, when asked if they had faced pressure from family or friends to resign over the administration's support of Israel in the conflict, many attendees raised their hands. Some attendees became emotional as they demanded that the administration call for a cease-fire, limit weapons shipments to Israel's military, and recognize Palestinian civilian casualties in Gaza.
The memos sent to Blinken at the State Department were internal dissent cables using the established dissent channel, which encourages department employees to express disagreements with official policies. These dissenters are protected from retaliation according to State Department rules.
In response to the internal dissent, Blinken emailed a message to department employees on Monday, acknowledging that some individuals in the department may disagree with the approaches being taken and encouraging them to share their opinions as it helps shape policy and messages.
Read More: Bud Light Drama Hits a New Low: Factories Begin to Close as Sales Continue to Nose Dive