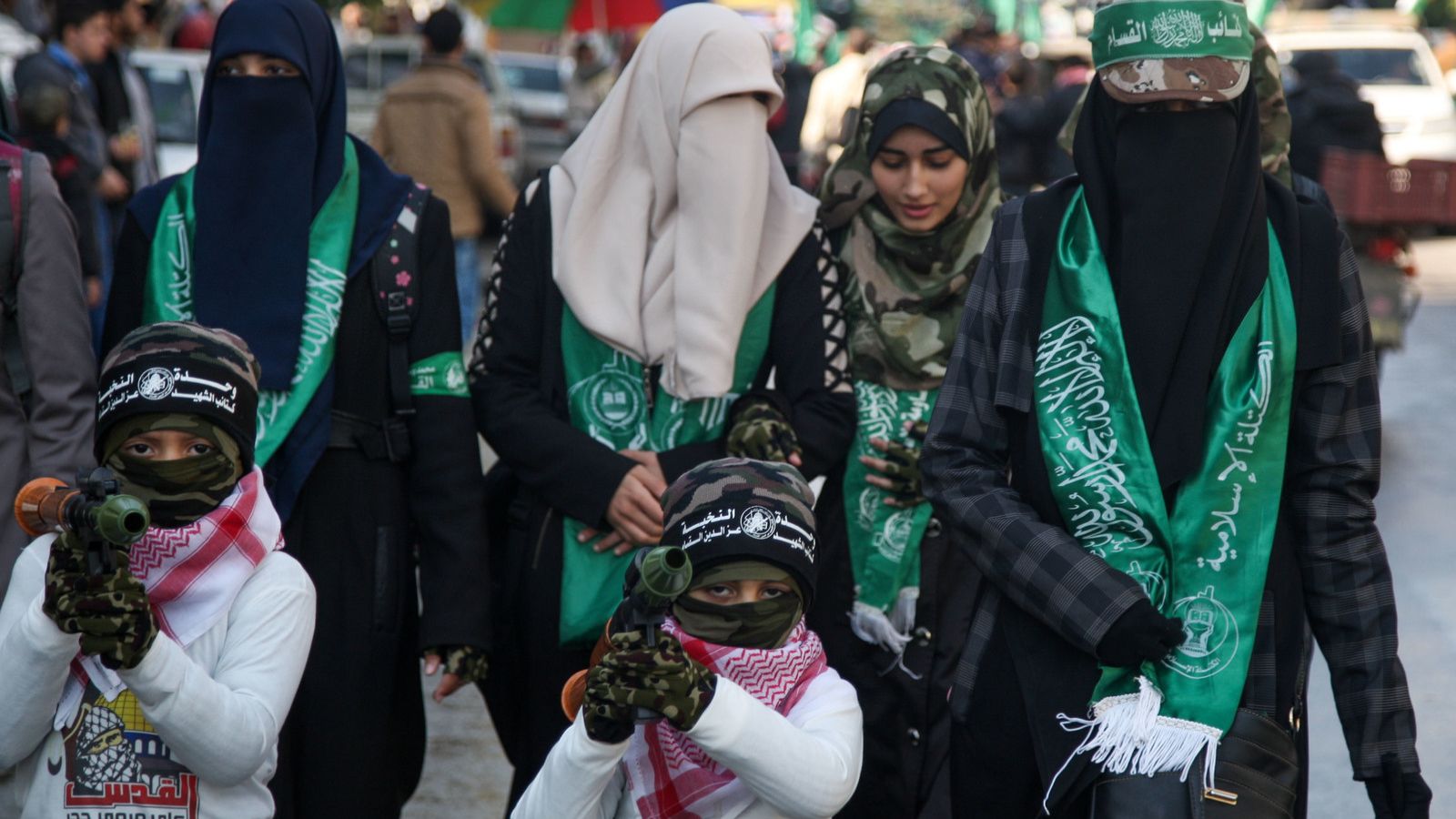 Negotiators are making significant progress in reaching an agreement with Hamas to release 50 hostages initially, in exchange for increased aid and a pause in fighting, according to multiple sources. Although there is no firm deal in place, a written draft agreement is currently being circulated among the parties involved, who are engaged in challenging negotiations with the help of the U.S. and Qatar.
Speaking on "Face the Nation with Margaret Brennan," White House deputy national security advisor Jon Finer stated that many areas of difference have been narrowed, bringing them closer to a final agreement.
Finer emphasized the need to keep the details of the ongoing negotiations private and acknowledged the possibility of past deals collapsing. Last week, optimism was high that a breakthrough was imminent, but Israeli military actions at al-Shifa hospital complicated the matter.
A source familiar with the draft agreement revealed that it calls for the release of 50 hostages on the first day, accompanied by a four-day limited pause in fighting for six hours each day. If this plan is executed as intended, a second release of approximately 20-25 hostages could follow. White House officials declined to comment on the delicate diplomacy.
Read More: Biden Walks Off Set During MSNBC Interview, Prompting Criticism and Online Reactions
Qatar's Prime Minister Mohammed bin Abdulrahman bin Jassim Al Thani described the remaining obstacles in the emerging deal between Israel and Hamas as minor logistical issues, expressing optimism that an agreement was nearly reached. Recent discussions have been complicated by various factors, including the question of whether or not overhead surveillance will occur during the hostage releases.
Additionally, Israel has demanded that Hamas provide information about the captives it holds, including those obtained from other militant groups. The exact number of hostages remains uncertain, but efforts continue to identify the victims of the October 7 attack in Israel carried out by Hamas and other militants.
Finer stressed the urgency of the situation, acknowledging the dangers faced by civilian hostages in Gaza. He stated that while he wouldn't say time is running out, there is a strong desire to resolve the issue as soon as possible. Israeli Prime Minister Benjamin Netanyahu previously mentioned the possibility of hostages being held at al-Shifa hospital, but later claimed that they had been removed.
Read More: Bombshell Unleashed! Hunter Biden Caught in a Whirlwind of Drugs, Nudity, and Family in Shocking Laptop Photo Leak!
The U.S. has not verified this assessment but did release downgraded intelligence last week, suggesting that al-Shifa hospital and its tunnels were being used by Hamas and Palestinian Islamic Jihad members for weapons and hostages.
Brett McGurk, President Biden's top Middle East adviser, described the hostage talks as intensive and ongoing. He echoed Israel's call for the release of a large number of hostages, which would allow for a substantial pause in fighting and a surge in humanitarian relief. While he did not mention the release of Palestinian women and children from Israeli detention centers, he emphasized that it is Hamas' responsibility to release all hostages, including women, children, toddlers, and babies.
Although CIA director Bill Burns has returned to Washington, he has remained involved in the negotiations after meeting with the Mossad chief in recent weeks. President Biden himself has been personally involved, making phone calls to Qatar's Emir as recently as Friday, indicating that a resolution is within reach. Qatar is leveraging its relationship with Hamas to mediate, while the U.S. assists in brokering proposals between Doha, Hamas leaders in Gaza, and Israel's war cabinet.
Read More: Biden Stares Blankly at Press, Exits Room During Meeting with NATO Secretary General