Thousands of individuals are preparing to gather in downtown San Francisco to peacefully protest the Asia-Pacific Economic Cooperation (APEC) summit. Organized by the No to APEC Coalition, the demonstrators aim to emphasize the importance of human needs over corporate greed during the event attended by world leaders at Moscone Center.
Peaceful march planned against APEC Summit and IPEF in San Francisco
Details of the Protest: The No to APEC Coalition has arranged a march to commence at Harry Bridges Plaza at noon, located across from the Ferry Building on the Embarcadero. Participants will peacefully march towards Moscone Center, where the APEC meetings are being held. Various groups, including the United Auto Workers, the San Francisco Labor Council, the Palestinian Youth Movement, and grassroots organizations, have rallied together in support of this cause.
Read More: Biden Walks Off Set During MSNBC Interview, Prompting Criticism and Online Reactions
Demonstrators urge world leaders at APEC Summit to prioritize human needs
Peaceful Rally Against APEC and IPEF: Despite heightened security measures with Secret Service agents and additional police forces, protesters remain committed to maintaining nonviolent demonstrations. In addition to opposing APEC, they seek to express their disapproval of the US-led Indo-Pacific Economic Framework (IPEF) and raise concerns about the prioritization of corporate interests over human welfare.
San Francisco hosts APEC Summit, protesters emphasize human needs
The APEC Summit and its Theme: President Joe Biden and other world leaders are attending the APEC summit in San Francisco, marking the first time the US has hosted the event in over a decade. The theme of the summit focuses on "building a resilient and sustainable future for all." Demonstrators, however, aim to remind world leaders of the significance of considering the needs of ordinary individuals and communities amidst discussions of economic cooperation and sustainable development.
Read More: Bombshell Unleashed! Hunter Biden Caught in a Whirlwind of Drugs, Nudity, and Family in Shocking Laptop Photo Leak!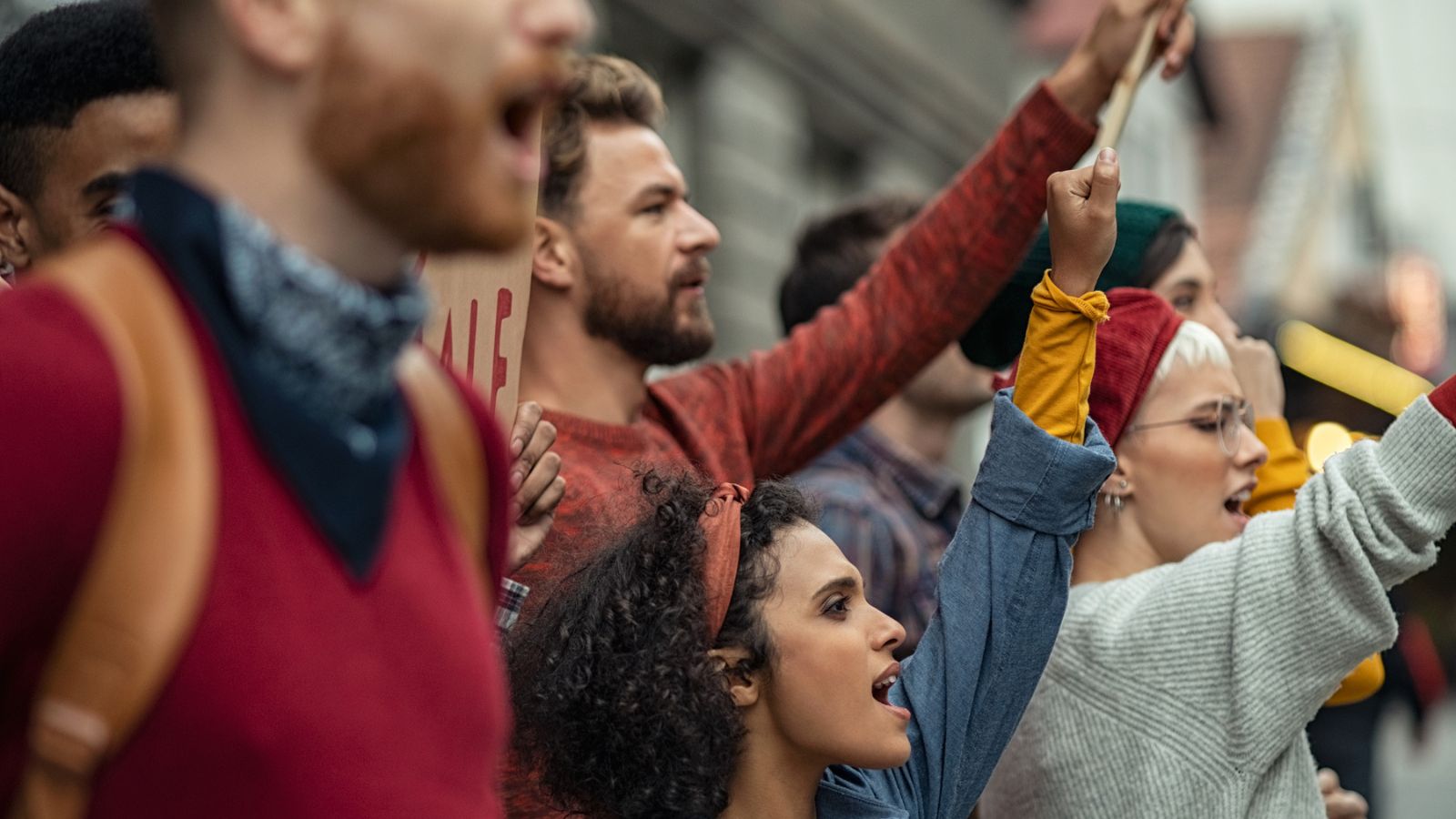 Anticipate disruptions in San Francisco due to APEC Summit and accompanying protest
Impact on City Travel: Residents and commuters in San Francisco should prepare for traffic delays and street closures throughout the week due to the APEC summit and the simultaneous protest. With heightened security measures and the presence of world leaders, regular traffic patterns are expected to be disrupted.
Thousands gather to protest APEC Summit, demanding focus on human needs
Thousands of demonstrators are anticipated to convene in downtown San Francisco to protest the APEC summit. They will advocate for prioritizing human needs and express their opposition to corporate greed. Despite the heavy security presence, participants are determined to march peacefully to Moscone Center, where the APEC meetings are taking place. This protest offers a platform for individuals and organizations to voice their concerns and demands, reminding world leaders of the importance of economic cooperation and a sustainable future for all.
Read More: Bud Light Drama Hits a New Low: Factories Begin to Close as Sales Continue to Nose Dive