Rep. James Comer (R-Ky.) has accused the FBI of failing to produce an unclassified document that allegedly implicates President Joe Biden in a criminal bribery scheme.
Comer, the House Oversight and Accountability Committee chairman, announced that Republicans would pursue contempt of Congress proceedings in response to the FBI's refusal to release the document.
In a letter dated May 3, Comer and Sen. Chuck Grassley (R-Iowa) revealed that they had received "highly credible unclassified whistleblower disclosures" suggesting that the FBI possessed a record describing a criminal scheme involving then-Vice President Joe Biden and a foreign national relating to the exchange of money for policy decisions.
Read More: Biden Accused of Cash for Access Scheme: Republicans Demand FBI Document
Tensions rise between Republicans and FBI as documents are withheld
FBI Director Christopher Wray has confirmed the document's existence but has declined to provide it to the committee, escalating tensions between House Republicans and the FBI.
However, Oversight Committee Ranking Member Jamie Raskin (D-Md.) and the White House have questioned the document's credibility.
White House dismisses Comer's investigation as a 'silly charade'
Oversight Committee Ranking Member Jamie Raskin dismissed the document based on previous "allegations that went nowhere."
At the same time, the White House described the investigation led by Comer as a "silly charade" aimed at tarnishing the president's reputation and bolstering Republican poll numbers.
Wray confirms credibility of document
Following a meeting with Wray on June 5 to view the document, Comer asserted that Wray confirmed its credibility, origin from a trusted FBI source, and ongoing investigation status.
Comer stated, "Today, FBI officials confirmed that the unclassified FBI-generated record had not been disproven and is currently being used in an ongoing investigation."
'Credible Informant' Reveals Biden's bribery scheme
Also Read: Governor Desantis Defies Republicans, Tackles Controversial Woke Ideologies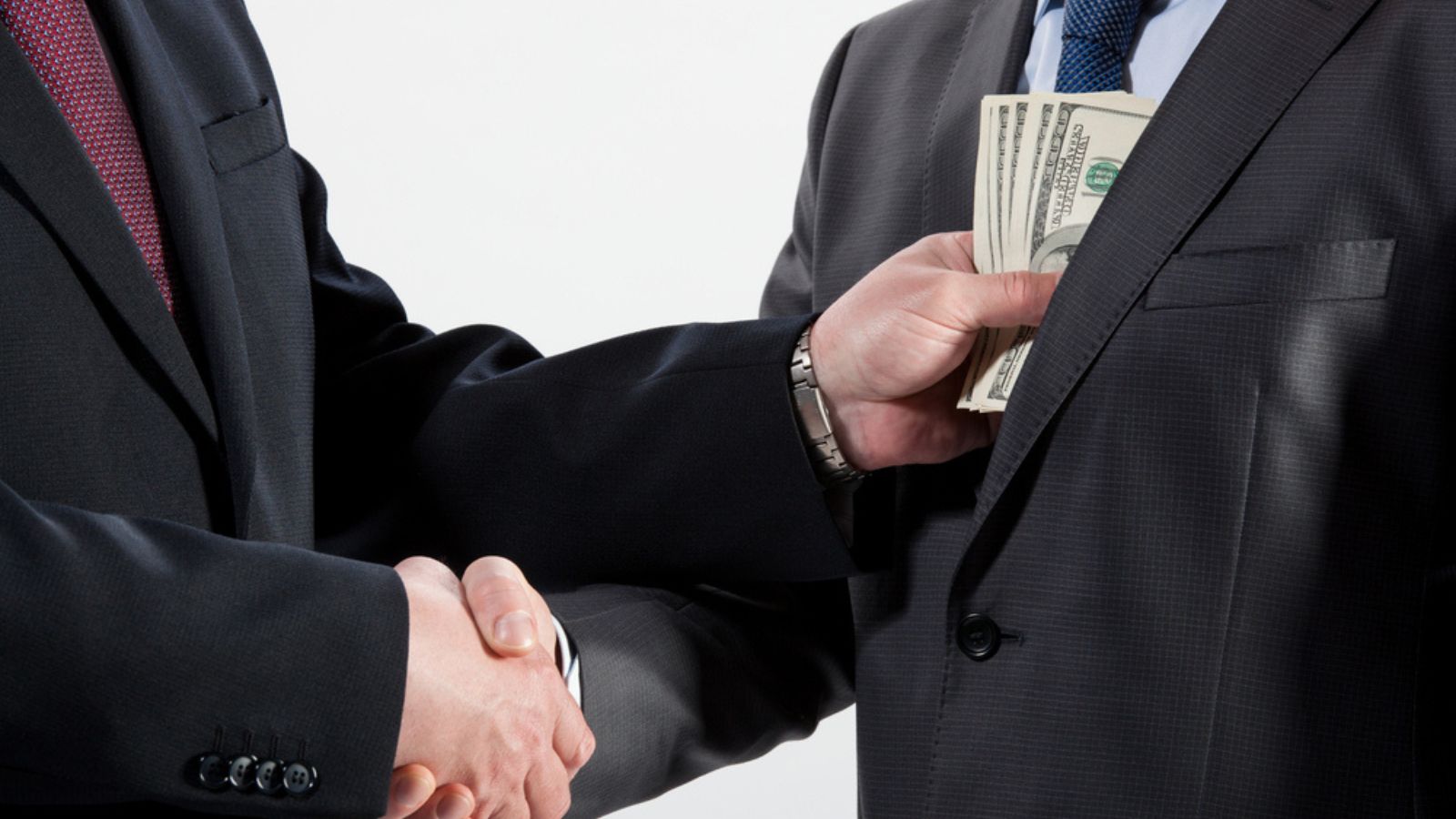 "The confidential human source who provided information about then-Vice President Biden being involved in a criminal bribery scheme is a trusted, highly credible informant who has been used by the FBI for over ten years and paid over six figures."
"These are facts; no amount of spin and lies from the White House or congressional Democrats can change this information," said Comer.
Wray to face 'contempt of Congress' charges from Republicans
According to Comer, the FBI has refused to hand over the unclassified record to the Oversight panel.
In response, Republicans plan to initiate contempt of Congress proceedings against Wray.
Comer declared, "At the briefing, the FBI again refused to hand over the unclassified record to the custody of the House Oversight Committee."
" And we will now initiate contempt of Congress hearings this Thursday."
Republicans and FBI conflicts pile up in the 'Biden family' investigation
House Speaker Kevin McCarthy (R-Calif.) has expressed his support for holding Wray in contempt, emphasizing that he would assist if necessary.
This development represents another step in the escalating conflict between Congress and the FBI and occurs amid a series of Republican investigations into the Biden family and the president's administration.
Read Next: Republicans Introduce A Bill To Ban ESG Investing
Biden's Ukraine entanglement threatens his political future
Based on findings from Hunter Biden's laptop and testimony from former business associates, previous reports suggested that President Biden participated in his son's business dealings in Ukraine and received financial benefits from those deals while serving as vice president.
President Biden, who has announced his intention to seek a second term in office, could face significant challenges if Oversight Republicans proceed with contempt-of-Congress charges.
Biden, faced with impending legal actions by Republicans
Such charges would require a vote by the full House, and if recommended, Attorney General Merrick Garland would be tasked with determining whether a crime has occurred.
If the authenticity and credibility of the document alleged by Comer are confirmed, Republicans may pursue further legal action against the president.