Florida Governor Ron DeSantis has expressed reservations about the Republican Party nominating former President Donald Trump as their pick for the 2024 GOP presidential candidate. DeSantis considers this decision a "high risk" with a "low reward" for the party. Speaking on CNN's "State of the Union," DeSantis stated, "The point is simple. Donald Trump is a high-risk proposition as a nominee because I think the chance of him getting elected is small. But it's a low reward because he's gonna be a lame duck on day one."
DeSantis expressed concerns that even if Trump were to be elected, he would face challenges in attracting talented individuals to work in his administration. Additionally, he believes that Trump would be burdened with distractions that would hinder his ability to effectively govern.
DeSantis' remarks come as he falls behind Trump and other potential nominees in the polls in crucial early voting states. A recent poll in New Hampshire showed former South Carolina Governor Nikki Haley gaining ground, with DeSantis trailing her and other Republican rivals.
Read More: Biden Walks Off Set During MSNBC Interview, Prompting Criticism and Online Reactions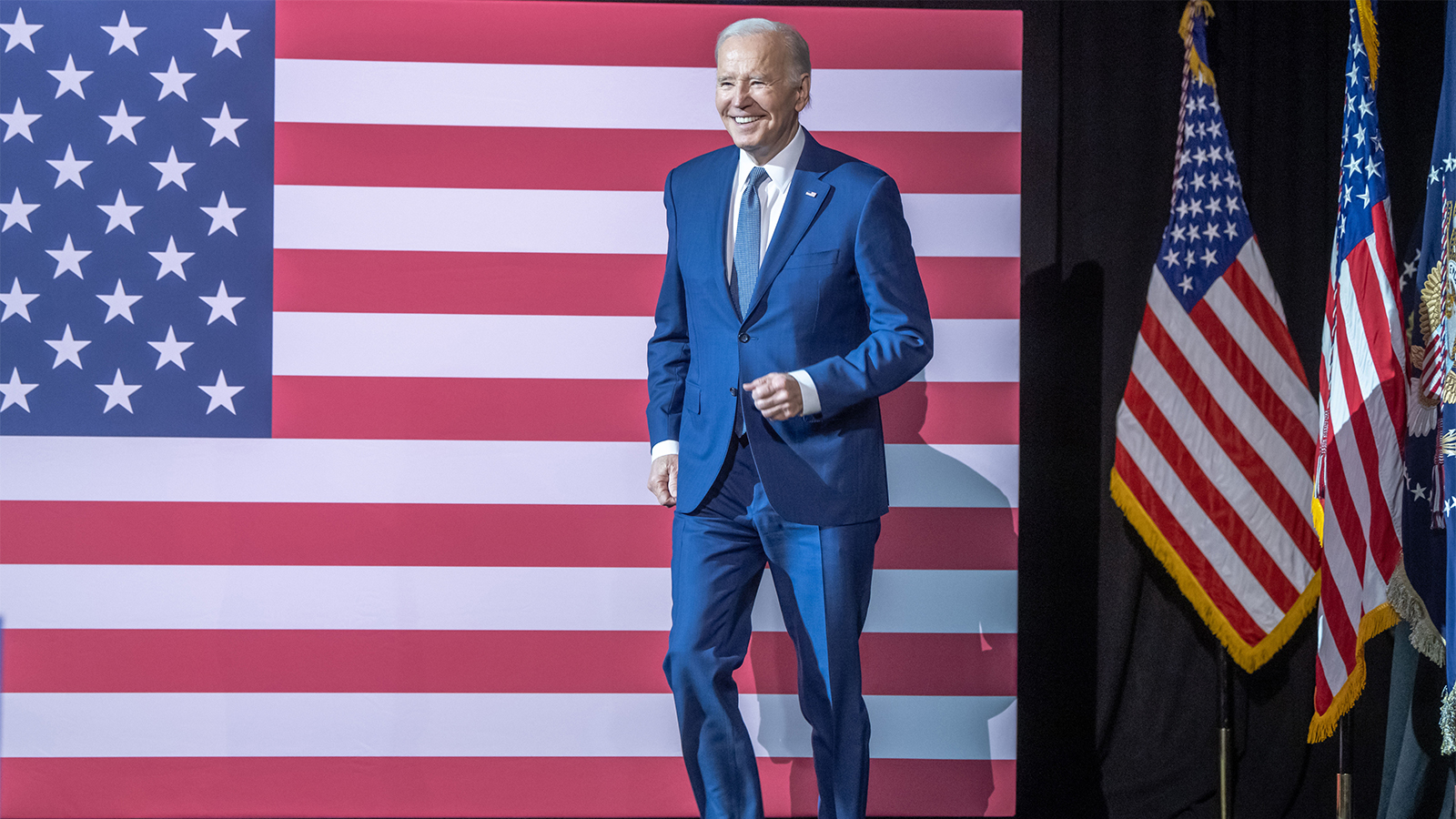 Furthermore, DeSantis argued that if Trump were to be elected, Democrats would launch an aggressive campaign against him, potentially leading to President Joe Biden's re-election for a second term. DeSantis stated, "I wouldn't be running unless I thought that the Democrats would beat Trump if he were the nominee. If he were the nominee, you're gonna see scorched earth, you're gonna see all this stuff brought up from the past, and the whole election will end up being a referendum on Donald Trump."
DeSantis also questioned Trump's fitness for office, implying that his age may hinder his ability to serve as president. Notably, Trump is 77 years old, while DeSantis himself emphasized that he is in the prime of his life. DeSantis asserted, "The presidency is not a job for somebody that is pushing 80 years old. I just think that that's something that has been shown with Joe Biden. I'm in the prime of my life. I'll go in day one, I'll serve two terms, deliver big results, get the country moving again."
Read More: Bombshell Unleashed! Hunter Biden Caught in a Whirlwind of Drugs, Nudity, and Family in Shocking Laptop Photo Leak!
The relationship between Trump and DeSantis, once considered close allies, has deteriorated in recent months, with both exchanging insults and criticisms on the campaign trail. Earlier this month, the former president referred to DeSantis as "a wounded falling bird from the skies" during a Florida Republican summit.
Read More: Biden Stares Blankly at Press, Exits Room During Meeting with NATO Secretary General