Senator Chris Coons, a Democrat from Delaware, has expressed his support for news of a possible agreement to secure the release of hostages held by Hamas ahead of the Thanksgiving holiday. However, he staunchly rejected calls for a cease-fire in Gaza. Coons, a member of the Senate Foreign Relations Committee, emphasized the distinction between a cease-fire and humanitarian pauses.
Coons clarified his position during an interview on "Fox News Sunday" with host Shannon Bream, stating, "Let's draw a distinction here between a cease-fire – some folks are calling for a cease-fire and protests across Europe and in our country – by which they mean Israel should stop fighting Hamas, should end their campaign in Gaza – or a pause that has been negotiated between Israel and Hamas to allow the release of hostages, Israeli and American and other nationality hostages, and allow them food and fuel and medicine to get into Gaza.
A negotiated brief pause in the fighting, I think would be a good thing, and I would strongly support. A cease-fire, meaning an end to Israel's campaign against Hamas. I don't support and neither does the president."
Coons also expressed optimism about the potential hostage deal, saying, "News of a potential hostage deal is great news just before Thanksgiving for the 10 American families whose loved ones are being held hostage and the more than 230 others. I've met with those families, in Tel Aviv and in Washington, and it's heartbreaking to be with parents who don't know how their children are doing and who believe they are being held in tunnels… beneath Gaza. This is a good development today."
Read More: Biden Walks Off Set During MSNBC Interview, Prompting Criticism and Online Reactions
According to reports from The Washington Post, the United States, Israel, and Hamas have tentatively agreed to release an initial 50 or more hostages in smaller groups every 24 hours. The release could begin within the next few days.
President Biden also expressed his dedication to securing the release of the hostages in an op-ed published in The Post titled, "The U.S. won't back down from the challenge of Putin and Hamas." In the piece, Biden stated, "Every innocent Palestinian life lost is a tragedy that rips apart families and communities." He pledged that Gaza must never again be used as a platform for terrorism.
Read More: Bombshell Unleashed! Hunter Biden Caught in a Whirlwind of Drugs, Nudity, and Family in Shocking Laptop Photo Leak!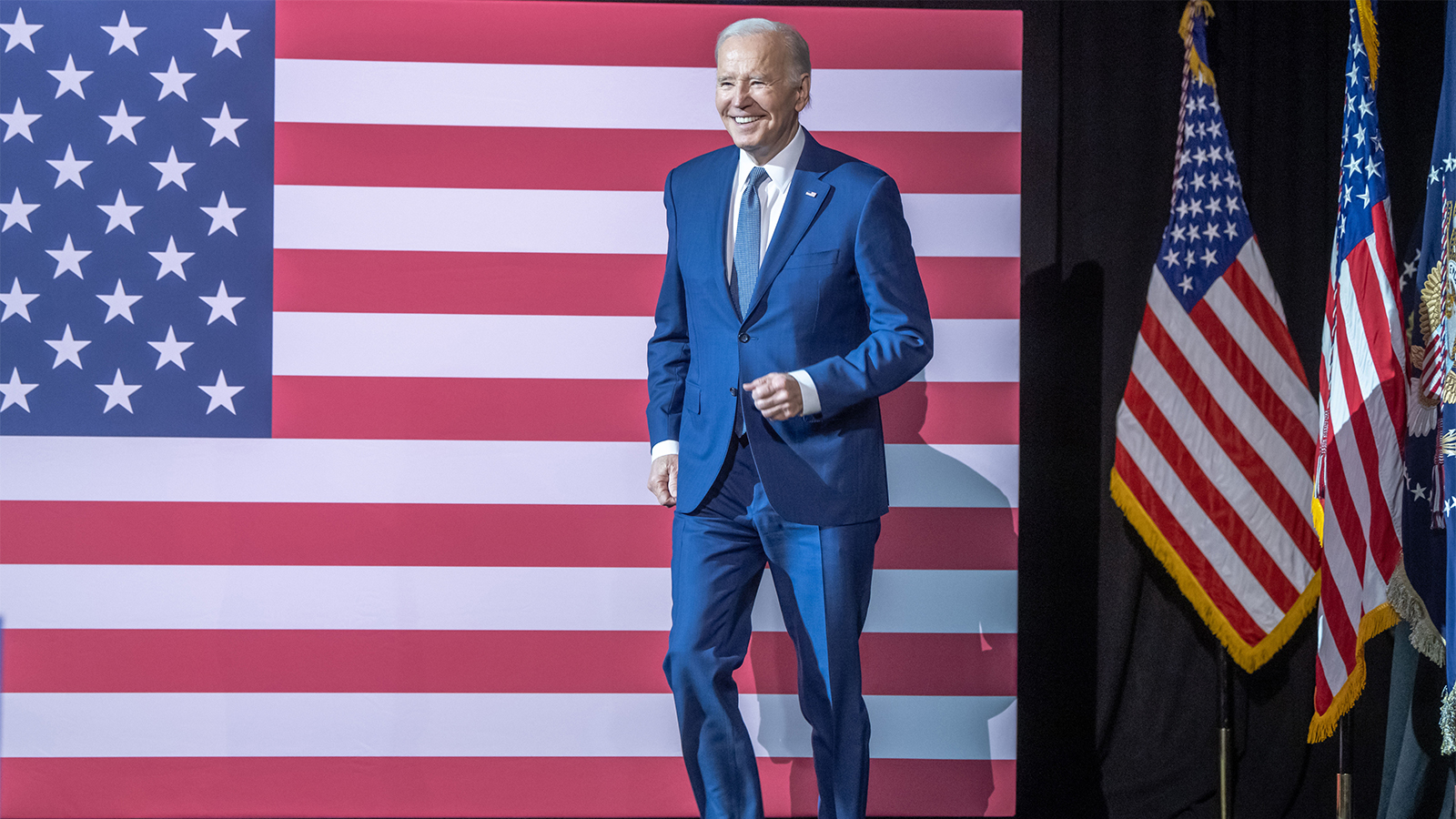 Biden further explained his stance on cease-fires, saying, "As long as Hamas clings to its ideology of destruction, a cease-fire is not peace. To Hamas' members, every cease-fire is time they exploit to rebuild their stockpile of rockets, reposition fighters, and restart the killing by attacking innocents again. An outcome that leaves Hamas in control of Gaza would once more perpetuate its hate and deny Palestinian civilians the chance to build something better for themselves."
The U.S. is providing weapons and intelligence support to Israel as it conducts its offensive in Gaza with the aim of eradicating Hamas following the October 7 attack that claimed over 1,200 lives. President Biden has been in frequent communication with Israeli Prime Minister Benjamin Netanyahu and is actively working to secure the release of the hostages held by Hamas, including American citizens.
While there have been widespread demonstrations calling for a cease-fire in Gaza, including clashes with police outside the Democratic National Committee headquarters, Senator Coons himself encountered an activist demanding his support for a cease-fire while riding on a train.
Read More: Biden Stares Blankly at Press, Exits Room During Meeting with NATO Secretary General