Representative Elise Stefanik, a top House Republican, has voiced criticism over a photograph showing Joe Biden with Amos Hochstein, an adviser connected to Hunter Biden, during a trip to Ukraine in 2015.
Questions Arise About Biden's Knowledge of Hunter's Business Dealings
The photo taken by White House photographer David Lienemann depicts a briefing between Biden and Hochstein on their way to meet Ukrainian leaders, fueling concerns about Joe Biden's awareness of Hunter's controversial foreign business activities.
Read More: Biden Walks Off Set During MSNBC Interview, Prompting Criticism and Online Reactions
White House Adviser's Correspondence with Hunter Biden Exposed
Amos Hochstein, who currently serves as President Biden's special presidential coordinator, had engaged in communication with Hunter Biden and associates of Burisma Holdings, as revealed by emails reported by Fox News Digital.
Photo is Seen as Significant Evidence by House Republican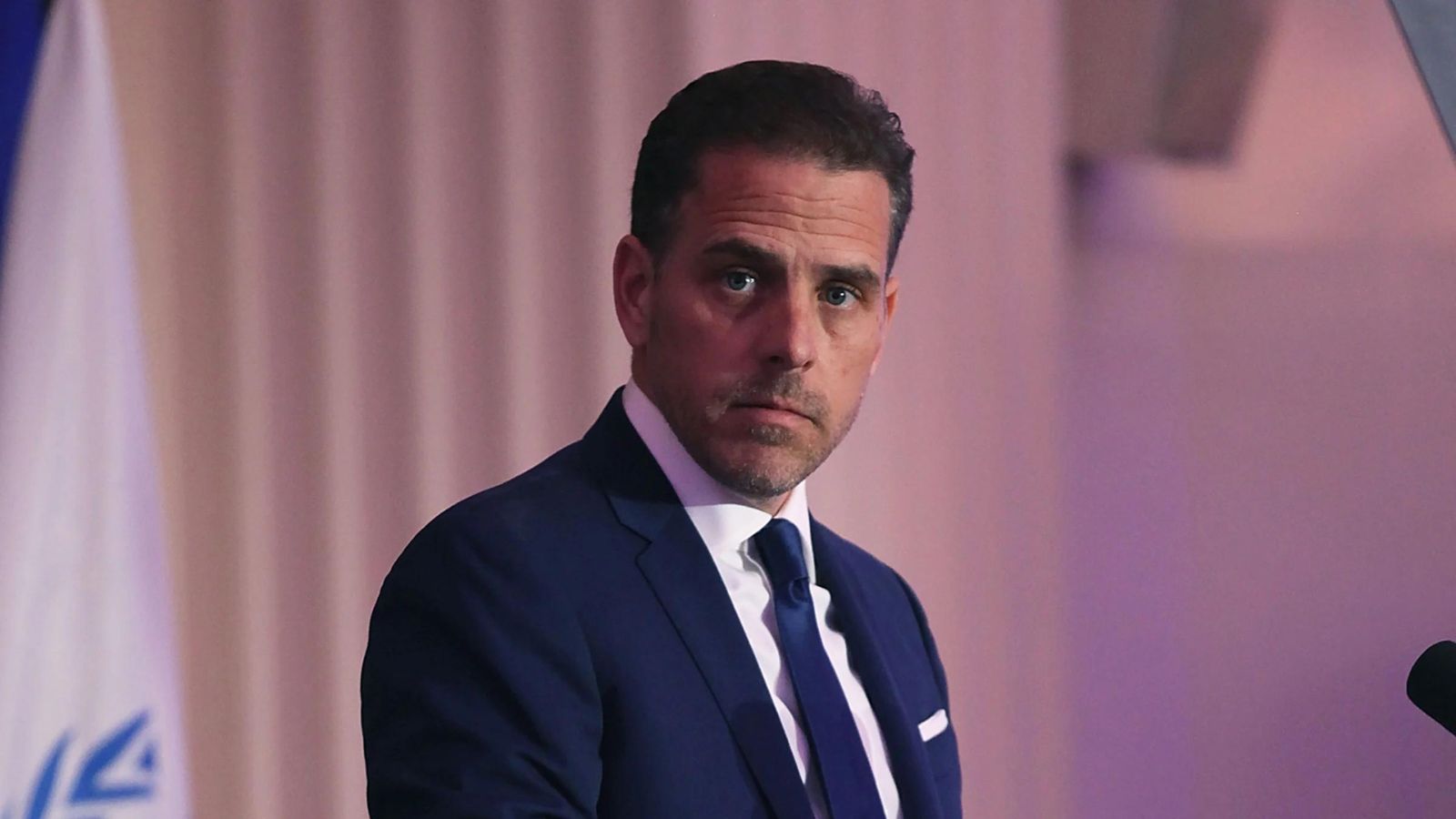 Representative Stefanik referred to the photo as "damning" evidence that Joe Biden and senior officials in his administration were aware of Hunter Biden's questionable foreign business dealings.
Read Also: Bombshell Unleashed! Hunter Biden Caught in a Whirlwind of Drugs, Nudity, and Family in Shocking Laptop Photo Leak!
Biden's Threat to Withhold Aid Linked to Burisma Investigation
Stefanik pointed out that the photo was taken before Joe Biden's meeting with Ukrainian President Petro Poroshenko, during which he allegedly threatened to withhold U.S. aid unless a Ukrainian prosecutor investigating Burisma was fired.
House Republicans to Continue Biden Investigation
Stefanik announced that House Republicans would persist in their investigations into Joe Biden's involvement in his family's business affairs, citing the evidence as a potential compromise.
Interaction Between Hochstein, Hunter Biden, and Joe Biden Under Scrutiny
The photo and the timeline of communications and meetings between Amos Hochstein, Hunter Biden, and Joe Biden have raised questions regarding the extent of their interactions during Hunter's tenure on the board of Burisma Holdings.
Photographer Captures Briefing Before Biden's Meeting with Ukrainian Leaders
The photo captured by David Lienemann showcases a briefing session between Biden and Hochstein, providing insight into their discussions before meeting with Ukrainian leaders.
Hunter Biden's Ties to Ukrainian Energy Company Highlighted
Amos Hochstein's involvement with Burisma Holdings while Hunter Biden served on the company's board has brought attention to Hunter's connections within the Ukrainian energy sector.
House Republican Stresses Joe Biden's Awareness of Hunter's Deals
Representative Stefanik emphasized that the photo and evidence suggest Joe Biden and senior officials in his administration were cognizant of Hunter Biden's controversial foreign business activities.
Republicans Question Biden's Potential Compromise
The ongoing investigation by House Republicans seeks to uncover the implications of Joe Biden's alleged involvement in his family's business affairs, raising concerns of a potential compromise.
Implications of Biden-Hunter-Hochstein Interactions Analyzed
The photo and the nature of the communications and meetings between Joe Biden, Hunter Biden, and Amos Hochstein have prompted further analysis into the implications of their relationships during Hunter's time at Burisma Holdings.
Read Next: Biden Stares Blankly at Press, Exits Room During Meeting with NATO Secretary General
More from The Stock Dork – ABC News Questions Kamala Harris on Low Polling and Role of Race and Gender
During a pre-taped interview that aired on ABC's streaming platform, Vice President Kamala Harris was asked about her historically low polling numbers. ABC News' Linsey Davis brought up reports stating that Harris has "the lowest approval rating of any vice president" and asked whether race and gender might play a role in her unpopularity.
Democrats Remain Loyal to Biden Amid Hunter Biden's Legal Controversies
Despite concerns about President Biden's connections to his son Hunter Biden's ongoing legal issues, Democrats do not appear ready to abandon him as their party's nominee for the 2024 election. The House Oversight Committee recently held a closed-door interview with former Hunter Biden business associate Devon Archer, during which he mentioned that Hunter had included his father on speakerphone in various meetings with business associates.