Former President Donald Trump rejects signing the Republican Party loyalty pledge, creating uncertainty about his involvement in the upcoming primary debates.
Read More: Biden Walks Off Set During MSNBC Interview, Prompting Criticism and Online Reactions
Doubts Arise Over Trump's Debate Participation
Trump's choice to not sign the pledge raises doubts regarding his willingness to engage in debates with fellow GOP candidates.
Trump Explains his Decision in Newsmax Interview
During an interview with Newsmax, Trump justifies his stance, stating that he refuses to sign a pledge that includes individuals he does not endorse.
Read Also: Bombshell Unleashed! Hunter Biden Caught in a Whirlwind of Drugs, Nudity, and Family in Shocking Laptop Photo Leak!
Concerns About Endorsing Candidates Trump Doesn't Support
Trump expresses concern about endorsing or supporting candidates he personally does not endorse, influencing his decision not to sign the pledge.
Criticism Towards Low Polling Percentage for Debate Entry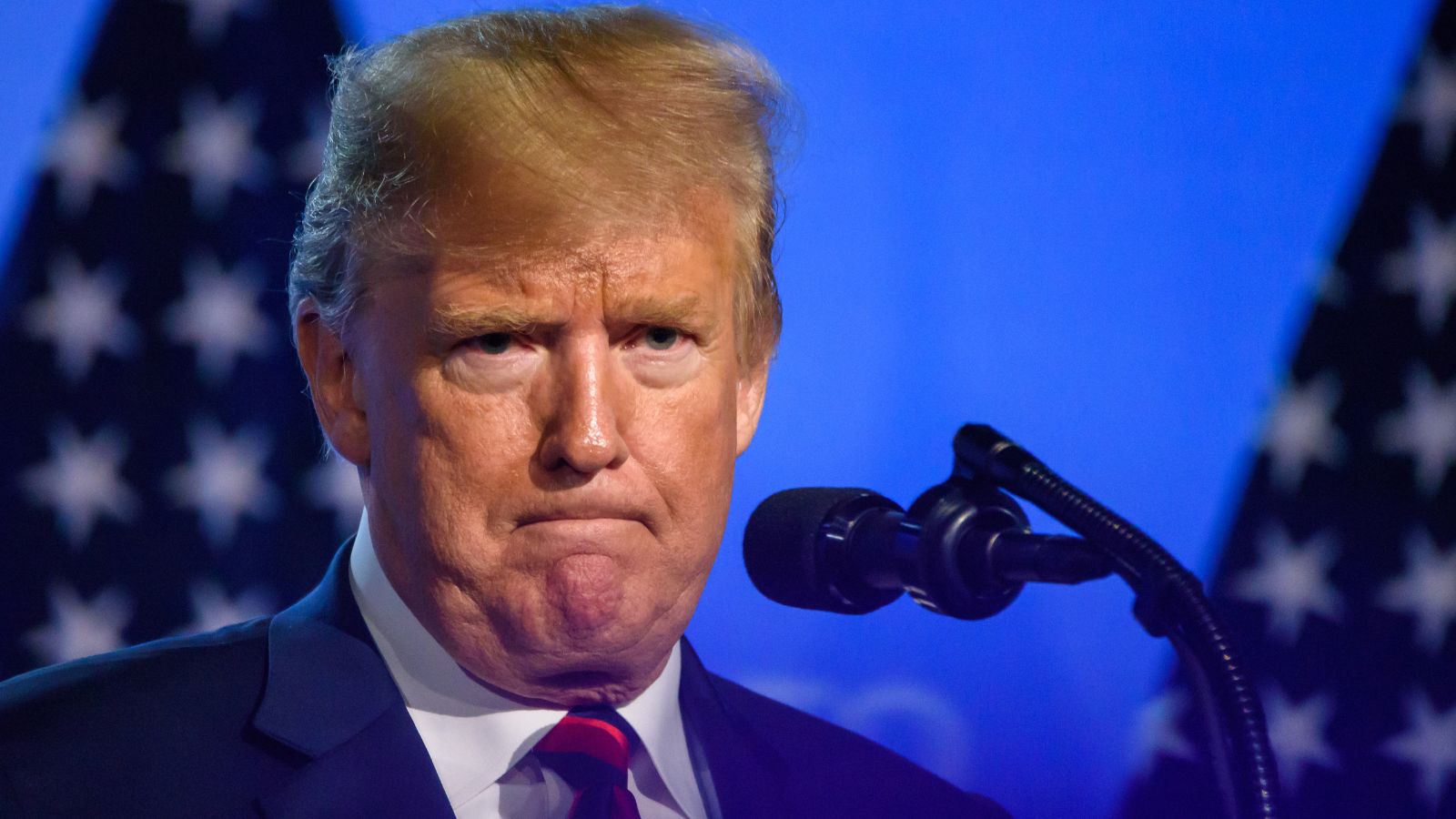 Trump criticizes the relatively low polling percentage and national support required for entry into the Republican debates, questioning its fairness.
Questioning the Rationale Behind Primary Debates
Referring to past Republican presidents Ronald Reagan and Richard Nixon, Trump questions the purpose of participating in primary debates when leading by a significant margin.
Considering the Decision Seriously
Trump acknowledges that he is seriously considering the decision, taking into account his strong debating skills and his desire to appear as a competent candidate.
Trump's decision not to sign the loyalty pledge and his concerns about the debate format reflect his strategic approach to navigating the primary process.
Leveraging Popularity and Strengths
Trump aims to leverage his popularity and strengths while minimizing potential risks by carefully handling his involvement in the primary debates.
Trump's Desire to Appear as a Smart and Capable Candidate
His confidence in his debating skills and aspiration to project himself as a smart and capable candidate contribute to his decision-making process.
Uncertainty Surrounds Trump's Debate Engagement
As a result of not signing the loyalty pledge and raising doubts about his debate participation, uncertainty looms over Trump's level of engagement.
Trump Seeks Strategic Advantage in Primary Debates
Trump's strategic approach seeks to gain an advantage in the primary debates by carefully evaluating his options and prioritizing his interests.
Read Next: Bud Light Drama Hits a New Low: Factories Begin to Close as Sales Continue to Nose Dive
More from The Stock Dork – Trump Draws Enormous Crowd of at Least 50K in Small South Carolina Town of 3,400: Police