Former President Donald Trump currently leads President Joe Biden by a slim margin of two points in a national head-to-head race, as per the latest Quinnipiac University poll. According to the poll published on Wednesday, 48 percent of registered voters would choose Trump for the presidency, including leaners, while Biden receives the support of 46 percent. Three percent of respondents stated they would not vote in the election, while one percent remained undecided and another one percent preferred a different candidate.
The Quinnipiac poll, graded A-, provides an insight into the national sentiment regarding the two candidates. Independents are split equally between Trump and Biden, each garnering 44 percent support. Trump holds a strong backing of 96 percent among Republicans, while Biden enjoys the support of 94 percent of Democrats. Notably, it is the first time since February that a Quinnipiac poll has shown Trump ahead of Biden.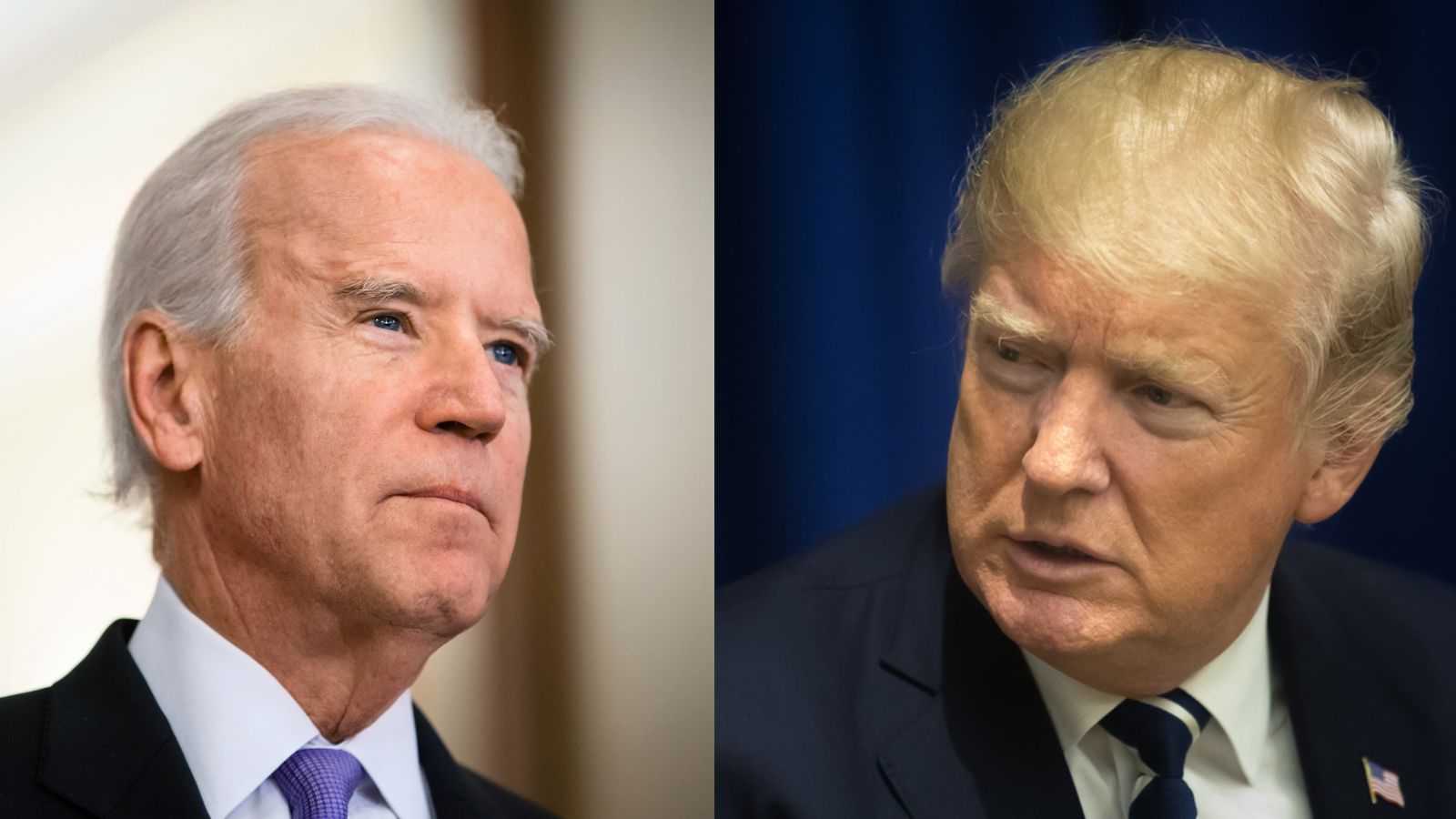 Quinnipiac University Polling Analyst Tim Malloy emphasized the significance of the results, stating, "Trump on top for the first time, at least numerically, and Biden in a slow slide." Despite the close margin, the optics of an incumbent president slightly trailing against an opponent navigating legal disputes are unfavorable for Biden.
Read More: Biden Walks Off Set During MSNBC Interview, Prompting Criticism and Online Reactions
However, Trump's lead is affected when other potential candidates are introduced into the equation. Robert F. Kennedy Jr., as a third-party contender, draws support from both Trump and Biden, resulting in a narrower gap between the two. In this scenario, Trump leads with 38 percent, Biden follows closely with 37 percent, and Kennedy secures a notable 21 percent.
Furthermore, when two more liberal candidates, Cornel West and Jill Stein, are added to the mix, Biden's support diminishes. Trump maintains his 38 percent, while Biden sees a drop from 37 percent to 35 percent. Kennedy's backing also decreases, falling to 17 percent. West and Stein capture three percent of the response each, while one percent state they would not vote, and two percent remain undecided.
Read More: Bombshell Unleashed! Hunter Biden Caught in a Whirlwind of Drugs, Nudity, and Family in Shocking Laptop Photo Leak!
The poll surveyed 1,574 registered voters between November 9-13, with a margin of error (MOE) of plus or minus 2.5 percentage points. In addition to his lead over Biden, Trump remains the dominant frontrunner in the Republican primary race, according to the poll. Among the 686 Republicans and Republican-leaning registered voters surveyed, Trump secures 64 percent support. Governor Ron DeSantis of Florida trails far behind, with 16 percent, a 48-point gap. Former Governor Nikki Haley of South Carolina follows with nine percent, entrepreneur Vivek Ramaswamy with four percent, former Governor Chris Christie of New Jersey with two percent, and Governor Doug Burgum of North Dakota with one percent. The margin of error for this portion of the poll stands at plus or minus 3.7 percent.
Read More: Bud Light Drama Hits a New Low: Factories Begin to Close as Sales Continue to Nose Dive