Former President Donald Trump is leading President Joe Biden and Green Party candidate Cornell West in a hypothetical three-way race for the White House, according to a national poll conducted by Emerson College.
Trump Holds Narrow Lead over Biden in Head-to-Head Matchup
In a head-to-head matchup, Trump holds a minuscule 0.7 percentage point lead over Biden, though they are virtually tied when rounded.
Trump's Support Base Proves More Robust than Biden's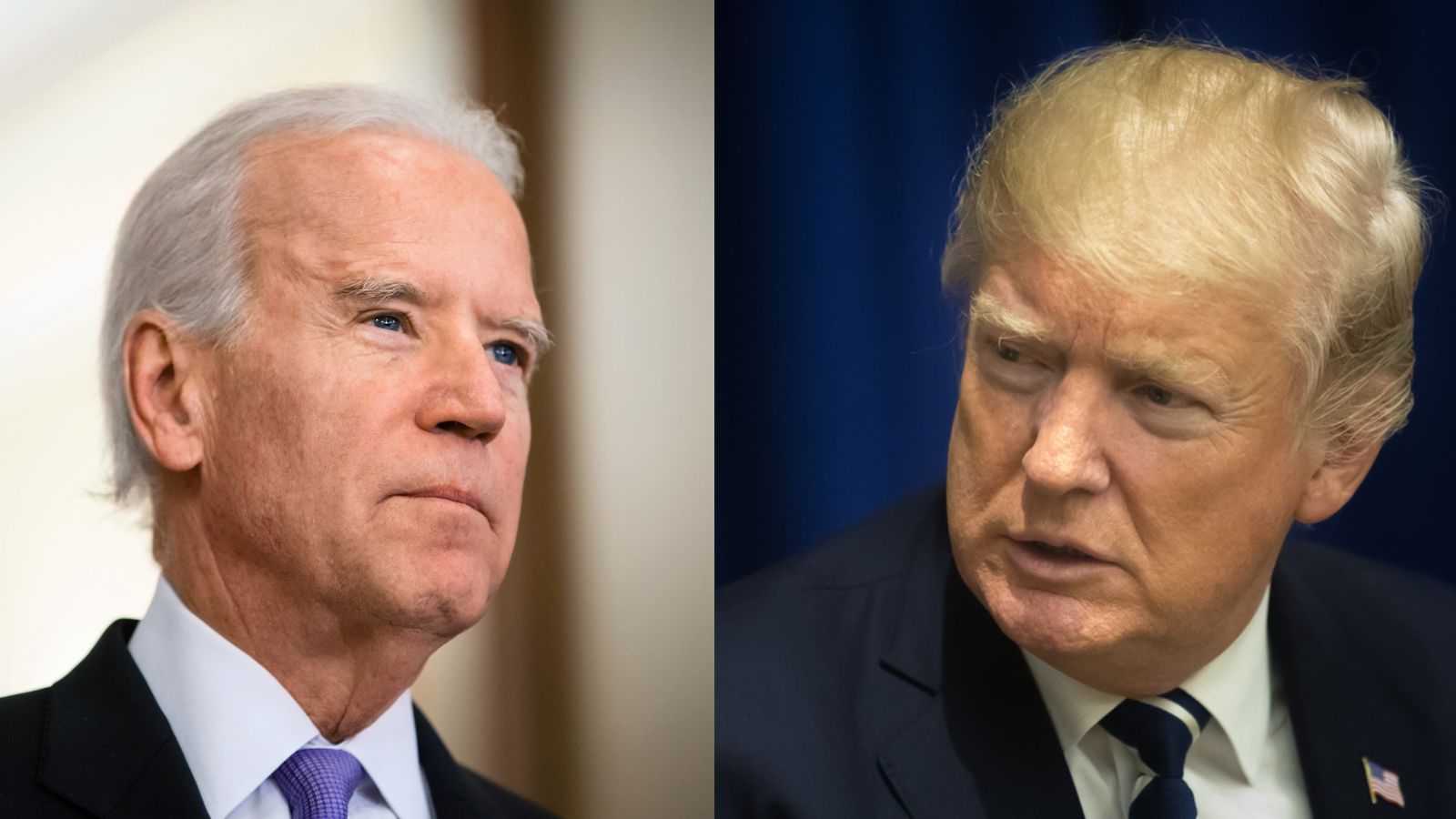 A notable twist in the poll involves a three-way contest including pop superstar Taylor Swift. The results suggest that Trump's support base proves more robust than Biden's.
Read More: Biden Walks Off Set During MSNBC Interview, Prompting Criticism and Online Reactions
Sample and Data Collection Details
The poll included a sample of 1,000 registered voters, including 465 likely Republican primary voters. The data was collected between August 16-17, with a credibility interval of plus or minus three percent.
Trump Commands Substantial Lead in Republican Primary
Regarding the Republican presidential primary, Trump commands a substantial lead with 56% support.
DeSantis Loses Ground in GOP Primary
However, former Gov. Ron DeSantis's support has diminished by 11 points since June 20, when he held 21%.
Read More: Bombshell Unleashed! Hunter Biden Caught in a Whirlwind of Drugs, Nudity, and Family in Shocking Laptop Photo Leak!
Ramaswamy Gains Support in GOP Primary
Entrepreneur Vivek Ramaswamy has gained eight points since June, now tied at 10% with DeSantis in the Republican primary.
Ramaswamy Attracts DeSantis's Base
Notably, Ramaswamy has attracted DeSantis's postgraduate-degree-holding base, which decreased from 38% in June to 14% in August.
Other Contenders in the Republican Primary
Other contenders in the Republican primary include former Vice President Mike Pence and former Gov. Chris Christie at 3%, former Gov. Nikki Haley and Sen. Tim Scott tied at 2%, and conservative radio host Larry Elder and former Gov. Asa Hutchinson at 1%.
Over 10% of Respondents Undecided in GOP Primary
Over 10% of respondents remain undecided in the Republican primary.
Biden and Trump Virtually Tied in Head-to-Head Matchup
In a head-to-head matchup, Biden and Trump are virtually tied, with each holding 44% of the vote.
Swift's Entry Changes the Dynamics of the Race
A notable change in dynamics occurs when Taylor Swift enters the race, with Trump maintaining his 42% share of the vote and Biden's support dropping to 39%.
Read More: Bud Light Drama Hits a New Low: Factories Begin to Close as Sales Continue to Nose Dive
More from The Stock Dork – Explosive Testimony: Biden Brand Influence Saved Burisma Holdings from Collapse, Claims Devon Archer
Nikki Haley Speaks Out on Trump Indictment, Prioritizes Other National Issue
Nikki Haley, a Republican presidential candidate, decided not to issue an immediate statement on the recent indictments against former President Donald Trump, citing exhaustion from the ongoing drama and a desire to focus on more pressing national issues.