Former President Donald Trump is looking to move one of his ongoing trials from Washington, D.C., to West Virginia, arguing for a fairer trial.
Read More: Biden Walks Off Set During MSNBC Interview, Prompting Criticism and Online Reactions
Legal experts believe this request is unlikely to be granted, but it could have political implications.
Trial Arises from Accusations of Election Interference
The trial in question is based on charges related to Trump's alleged efforts to overturn the 2020 presidential election, specifically the events during the attack on the U.S. Capitol on January 6.
Trump's Plea for a More Just Trial
Trump's legal team believes that a more diverse and politically balanced jury pool in West Virginia would result in a fairer trial.
Read More: Bombshell Unleashed! Hunter Biden Caught in a Whirlwind of Drugs, Nudity, and Family in Shocking Laptop Photo Leak!
However, federal judges have usually rejected arguments of possible jury bias.
Judge's Decision on Venue Change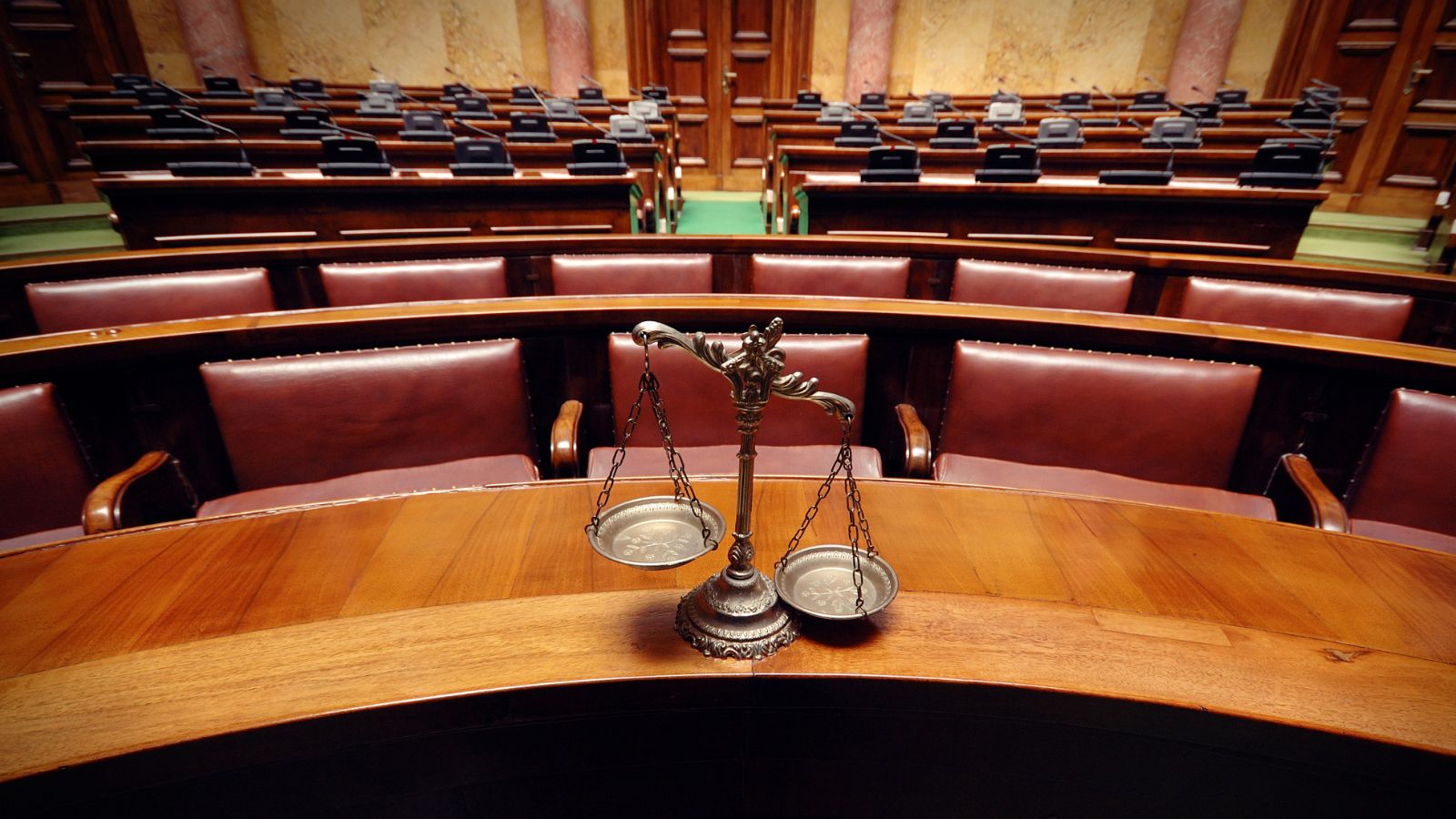 Changing the trial's location after the "voir dire" process would require convincing the judge that the jury pool in Washington, D.C., is uniquely biased.
Ultimately, the judge holds the power to decide.
Broader Political Implications
Despite the legal challenges, Trump's attempt to change the trial venue serves a greater purpose.
By contrasting liberal D.C. with West Virginia, he aims to strengthen his narrative of unfair treatment and targeting.
Resonating with Supporters
Trump's messaging about a justice system with double standards has struck a chord with his supporters.
It has increased fundraising efforts and improved his standing in polls during previous indictments.
Uncertain Trial Location
The trial's location remains uncertain, but this strategic move enables Trump to perpetuate his narrative and keep his political base engaged.
Trump's Endeavor Seen as a Long Shot
Legal experts regard Trump's bid to change the trial venue as a remote possibility.
While it may have political ramifications, the chances of success are low.
Washington, D.C. versus West Virginia
The stark contrast between Washington, D.C. and West Virginia highlights Trump's claim of being treated unfairly.
This comparison aims to emphasize the perceived bias against him.
Continuing to Connect with Political Base
Even if the legal strategy is unlikely to succeed, Trump can continue to connect with his political base through this move, reinforcing his narrative and garnering support.
Legal Strategy versus Political Narrative
While the legal outcome remains uncertain, Trump's focus on his political narrative remains strong.
The change in trial location allows him to maintain his message and support.
Conclusion
Trump's attempt to move the trial to West Virginia faces legal hurdles, but it serves a larger political purpose.
By emphasizing his narrative of unfair treatment, he can continue to resonate with his supporters.".
Read More: Bud Light Drama Hits a New Low: Factories Begin to Close as Sales Continue to Nose Dive
More from The Stock Dork – President Biden Takes Time Off in Rehoboth Beach Amidst Testimonies