Two Internal Revenue Service (IRS) whistleblowers have brought severe charges against Attorney General Merrick Garland and IRS Commissioner Daniel Werfel.
As reported to the Daily Caller by Republican Representatives Kevin Hern and Greg Murphy, both House Ways and Means Committee members Garland and Werfel are accused of perjury tied to their congressional testimonies.
Read More: https://www.thestockdork.com/armed-irs-agents-raid-gun-shop-seize-gun-purchase-records/
Whistleblowers testify on alleged lies about Hunter Biden investigation
The whistleblowers, including Gary Shapley, testified for more than seven hours before the Ways and Means Committee attorneys.
Their testimonies suggest Garland and Werfel lied to Congress regarding political meddling in an investigation concerning Hunter Biden, son of the President.
Whistleblower testimonies to be made public by Committee
These testimonies will be made public following the Committee's decision to release the transcripts in a recent closed-door hearing.
Highlighting the whistleblowers' credibility, Hern and Murphy emphasized the rigorous questioning they underwent from attorneys representing both political parties.
Corroborated whistleblower testimonies
"Whistleblower One's story was corroborated by Whistleblower Two," revealed Rep. Hern.
He added that the Democratic attorneys could ask questions or seek clarifications and review the final transcript.
Also Read: https://www.thestockdork.com/hunter-received-a-sweetheart-deal-desantis-reacts-to-hunter-bidens-case/
IRS violates investigative protocol to favor Biden
Shapley, who led the IRS's tax probe into Hunter Biden, has served as an IRS investigator for over ten years.
His accusations against the IRS involve violations of typical investigative protocols, which allegedly advantaged Biden.
Shapley's letter to Congress claims that Garland, in his testimony, lied when he stated that the Biden investigations would proceed without political interference.
No retaliation promise to whistleblowers broken
In April, Werfel assured Ways and Means that whistleblowers would face no retaliation, a promise that the second whistleblower claims were broken as early as October 2022.
"That's an absolute lie. That's an absolute lie. He perjured himself before Congress," Murphy said of Garland.
Irregularities in Hunter Biden investigation: whistleblower concerns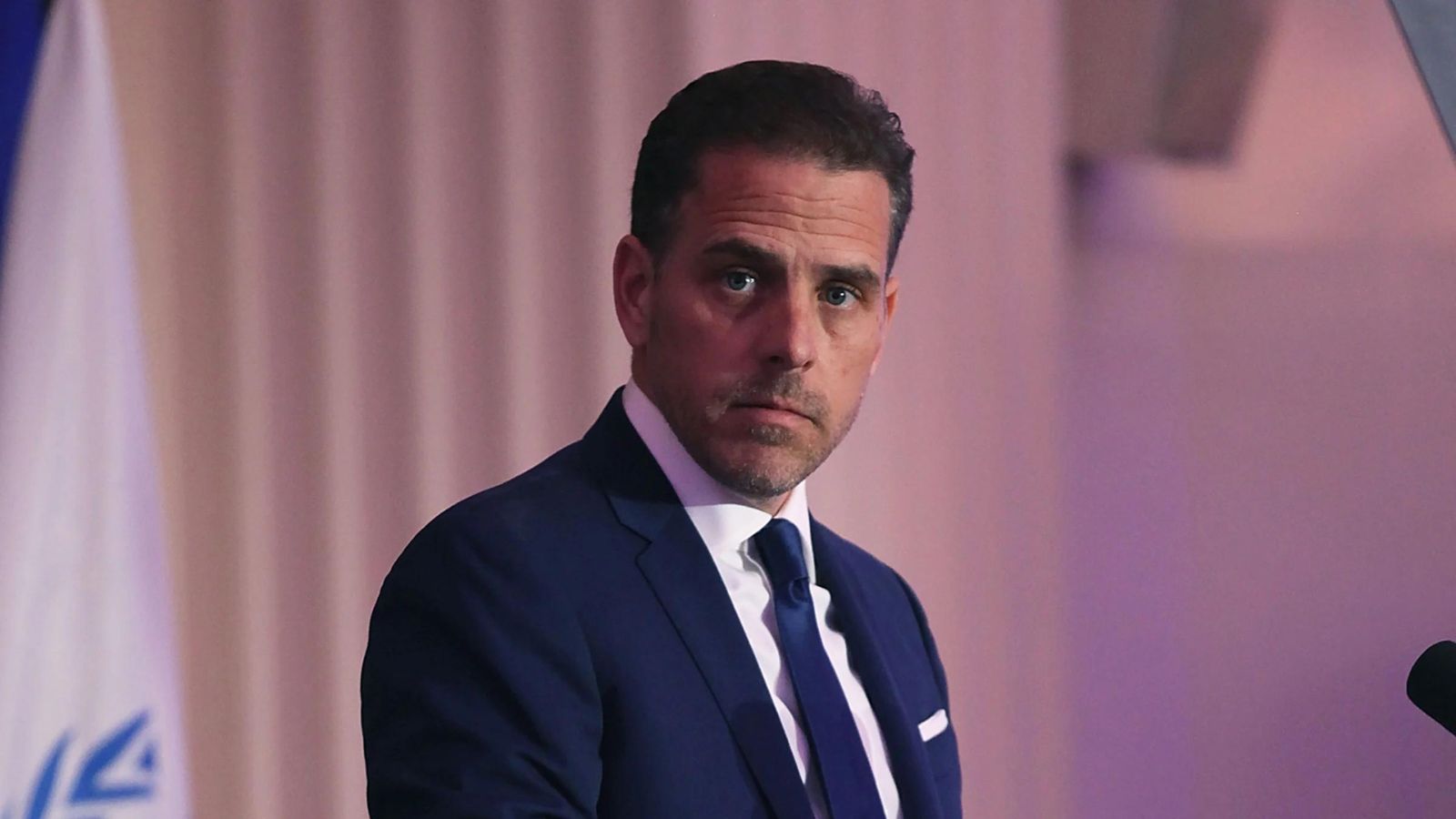 Both whistleblowers also pointed to an instance where IRS agents intended to search a Virginia-based storage unit belonging to Hunter Biden.
Upon being informed of their intent, Assistant U.S. Attorney Lesley Wolf alerted Biden's defense team.
The unnamed whistleblower voiced concern over the incident, claiming, "It was at this point for me that I started to believe that the attorneys with the Delaware U.S. Attorney's Office and DOJ Tax were not acting appropriately, they were not following the appropriate investigative steps."
IRS neglects incriminating messages in Hunter Biden investigation
Shapley cited a further incident involving neglected incriminating messages between Hunter Biden and a Chinese businessman, Henry Zhao.
Despite the IRS agents' desire to investigate further, Wolf held back, citing potential optics issues and even advocating for removing Biden's name from legal documents.
Read Next: https://www.thestockdork.com/trump-lets-loose-on-hunter-biden-plea-deal-a-disgrace-to-america/
Hern charges White House with allegations of 'control,' calls for justice, truth
Concluding his statement, Hern pointedly suggested, "This was clearly controlled by the IRS, the Department of Justice, and in our view, the boss of both, which is the White House."
With these allegations now public, the wheels of justice must turn to determine the truth.