Cryptocurrency is known to be extremely volatile. After the last big dip, many investor are wondering, "Will crypto bounce back or has the crypto bubble burst?" We spoke to some experts to get their take. Let's see what they have to say.
Certain Coins Will Likely Bounce Back
Joseph Hogue, owner of Stock Market Basics, says:
"Many of the so-called poo coins could fall by the wayside in the crash, just as weak companies die out every recession. The larger coins like bitcoin and ethereum have utility value, though in their use as validators to the blockchains on which they're used. Blockchain technology is changing everything from records management to contracts and every industry, from healthcare to finance.
Making changes on the shared ledger means using the coins to validate and verify those changes. Since the bitcoin and Ethereum blockchains are the most widely used, that gives these coins utilitarian value and will keep them around to the next bull market when investors jump back in."
Growth For The Crypto Markets as a Whole is Likely
Nelli Orlova, tech entrepreneur and angel investor, founder and CEO at InnMind, tells us:
"Being observing this market since 2017, I see one trend that's not going away: we continue to see higher highs as well as higher lows. Even at current prices around $20k we are still above previous all-time highs in the last cycle.
Of course Luna and Terra debacles caused a shockwave through the markets, provoking a lot of fear and uncertainty. But don't let this fear eliminate other factors that cause the long-term growth potential of this industry.
During the last year over 5% of all venture dollars were invested in crypto, this year we're looking at around the same if not slightly higher numbers. There's still billions of dollars of capital entering this space including the $4..5 billion dollar capital raise by Andreessen Horowitz.
The numbers of use cases for the crypto market are going up, the numbers of wallets are going up, adoption increases and there's exponential growth in other metrics in the industry, if you look not just at the price of crypto."
Decentralized Systems are Here to Stay
Max van Rossem, Founder of AmsterdamNode, says:
"Going back to the fundamental purpose of cryptocurrencies, they (Bitcoin) were designed to incentivize miners to provide technological infrastructure to sustain a given blockchain network. But these days the intrinsic value of Crypto's go much further than only rewarding miners.
Each crypto project has its own flavors of intrinsic value, but almost all share: The user network – a marketplace for B2B, B2C and C2C transactions. The larger the number of economic entities, the more interesting the network. Security and governance – a new depth of technological transparency that allows users to "see" or "be part of" how data itself is processed.
Technological utility – that builds on the transparency aspect enabling 'programmable' money, smart contracts, user generated NFTs and more. What we are seeing today is projects are failing to uphold their intrinsic value in the face of extreme market conditions.
Let's look at some examples: Terra Classic (LUNC), Formerly Terra (LUNA), re-branded itself after it's DeFi stable coin crashed catastrophically causing its UST to de-couple from 1:1 UST:USD, to as of writing today 1UST = 0.008$ .
Celsius (CEL) website proclaims "No credit checks" and "borrow like a billionaire" on the first page. It may not surprise you they are down from ~8$ to ~0.65$ as they struggle to retain financing needs and the team's diligence are brought into question. Solana (SOL) from ~250$ to ~33$ today, its largest decentralized lending market (Solend) is seizing assets to stop liquidations that could have devastating consequences for its network.
Market volatility will continue to shakeout the "Pets.com" equivalents for crypto projects. Projects that tried to "game" asset price beyond their intrinsic value will struggle. But other fundamentals are strong, millions of users educated, countless NFT communities born, talent pooled and dApps created.
The road is still long, regulatory and standardization hurdles are still to be crossed, but undoubtedly the intrinsic value of decentralized systems is growing."
Recovery Will Take a While, According to Others

Dmitry Machikhin, CEO of BitOK, explains:
"Let us confess, at least to ourselves: the crypto market is obviously in a bear market. In contrast to similar phases in 2017/2018, the current market crash can be associated not only with decline of belief in cryptocurrency, but also with macroeconomics and geopolitics. Inflation hits record levels now, the consequences of COVID-19 have been fired like a shotgun.
Everyone's understood, that the market will no longer be given cheap money — and the FED (Federal Reserve System) raised rates up. The first to respond to such pressure are technology companies, which are most of all in need of constant investments. Then it was the turn of crypto to follow (since Ethereum, for instance, can be considered as something like Microsoft in the world of crypto).
Even the Stack-to-flow model has crashed. What recovery can we talking about? We're going in hibernation for a couple of years."
Some Investors Think Now is the Time to Buy
Paul Mallory the Co-Founder of Consumer Gravity says:
"This week's sell-off has people thinking whether crypto will bounce back or it's an end of an era. But in reality, there is a rise after every fall, even with the extremely volatile market. We'll see the whales returning. That's because it's the perfect time to reinvest their money into any coin and make millions of dollars.
We had seen the exact trend back in the pandemic when Bitcoin dropped from its all-time high of $60,000 to $24,000. The crypto market was still in its recovery phase, and we see it plummeting again, disheartening many investors. But with the development and progress of new blockchain technologies and projects, we'll see a major rebound in the price of digital assets."
It May Be Too Early to Tell
Nick Ranga, a senior cryptocurrency and forex analyst for AskTraders.com, says:
"Talk of the recent drop in the price of Bitcoin, the crypto industry's bellwether, somehow signalling the end is very premature. We have been through two previous 'crypto winters', and each one has led to a period of high growth for the industry. In 2014 Bitcoin reached a high of around $1100 before dropping back to around $200 where it stayed until late 2015.
The crypto winter of 2018 saw Bitcoin drop from a high of $20k to a low of around $3k before stabilising at around $10k. This is not new territory. These periods of high growth followed by a pullback and consolidation line up with the halving events, when the reward for mining new Bitcoins is cut in half. Historically these halving events have triggered a 12 month period of growth followed by a 2 to 3 year period of consolidation.
These periods of pull-back and consolidation are not always bad for everybody however. Certainly many companies will fail, but it will give those that survive the opportunity to prove their value. Many crypto companies built up huge reserves during the previous two years of growth, which they will now be able to deploy. We can certainly expect Bitcoin and the rest of the crypto industry to bounce back.
With the next halving event due in 2024 many predict that we can expect a period of consolidation until then, followed by Bitcoin reaching new highs sometime in 2025."
The Crypto Markets are Currently Experiencing a Rebalancing
Sam Browne, CEO of HARO SEO, tells us:
"Cryptocurrency investors have lost over $2trillion in the previous few months. This drop is an indication of rebalancing, given that cryptocurrencies were significantly overvalued in 2021.
As a result, predicting when bitcoin's value will return is challenging. Equities are projected to continue to decrease in the next months, but they will finally recover. Stocks have a history of rebounding after a sharp drop; they will do so again. In the chances that society has lost money in the crypto meltdown or knows someone who did, the pool of ignorant capital to invest in the next round will be quite small."
Hopes are Still High for the Crypto Market to Bounce Back
Harshwardhan Singh, owner of Work From Home Reviews, says:
"I believe crypto will bounce back like it always does. People believe "this time is different" every single time and then the unexpected happens. In the last decade of Bitcoin's history, there have been several ups and downs and the market sentiment is often great (near the cycle tops) and there's pessimism everywhere when we're nearing a bottom.
As per data, when there's fear and panic everywhere, it's a good time to buy cryptocurrencies. When everyone is greedy and is totally expecting a 5x valuation over the next few months, it's time to exit. No one can time the market, no one knows how long this bear market will last, but eventually, we'll rise from the ashes and the cryptocurrency market will thrive.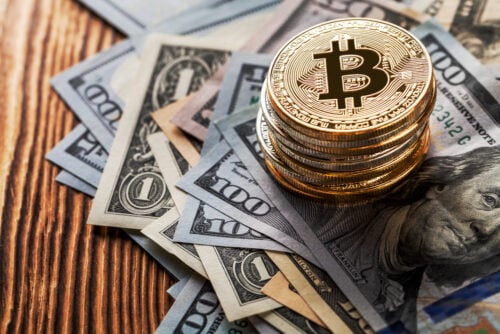 Not to forget, the crypto market is positively correlated to the stock market and we've been in a downtrend for over 6 months. History shows Bitcoin has never performed well when the stock market hasn't. There's a fair chance Dow Jones is nearing a local bottom and when it pops back to the upside, there's no reason why cryptos won't.
This is all data and there are no emotions involved. I believe if you're into investing, you need to look at the numbers, and if you fancy charts and understand technical analysis, that helps to an extent as well.
The bubble will burst but only if the stock market collapses. I believe a recession will follow but we have some time, roughly 12-18 months in my opinion. A market melt-up is coming before a recession does."
Some Think This Is Not The Worse Crypto Markets Have Been
Stefan Ristic, owner of Bitcoin Mining Software, explains:
"I don't think this is the worst crypto meltdown on record. At least when you look at percentages and previous crypto meltdowns."
A Resurgence Could be in the Cards
Jonathan Merry, Director at Bankless Times, says:
"Crypto will likely resurge, in my opinion. The carnage and crypto winter ought to be finished by August 2022. Bitcoin may reach an all-time peak of $70,000 before the end of the year or in January 2023. Geopolitical unpredictability isn't the only compelling factor driving Crypto's growing acceptance as a useful technology. Later in the year, governmental rules will be a major force."
Inflation Can Effect the Crypto Markets
Steve Rose, CEO of MoneyTransfers.com, explains:
"Macroeconomic headwinds like decade-high inflation and rising commodities prices negatively affect crypto markets because of the strong correlation between equities and cryptocurrency markets. The strong approach taken by the US Federal Reserve to quantitative tightening to curb inflation would exacerbate the downward trend in cryptocurrency prices.
Inflation will continue for a few more years and is not temporary since the US supply of money has been expanding at a pace of 18%, which is three times the growth rate."
When Inflation Rises, Crypto Tumbles
Eyal Pasternak, Founder of Liberty House Buying Group, explains:
"Many people are wondering right now if the cryptocurrency economy will recover or if they've lost their money and should pull out before it gets even worse. To answer this question, it's important to understand why the crypto bubble burst.
The world economy is facing a crisis right now, and we're seeing inflation in almost every economy. This inflation and its side effects have fed into the crypto economy. As a general rule, when inflation rises, crypto tumbles.
Having established why the crypto bubble burst, it's safe to say that as the real economy recovers, crypto will rise back up again. But one thing to note here is that this recovery is going to be slow. Investor confidence is at an all-time low right now, and it might take the remainder of this year to build it once again."
Final Words: Will Crypto Bounce Back or Has the Crypto Bubble Burst?
Most of the experts we spoke to seem to be fairly optimistic that this recent decline in crypto is not the end, nor have we truly seen the end of the crypto boom. In fact, many believe the markets will bounce back. With that said, most experts agree that while a bounce back is likely, this will often take a few years time, and heavily depends on economic factors such as inflation.