Charles Mizrahi has some pretty impressive credentials, but does his research service live up to his track record? We aim to find out in this Alpha Investor Report review.
We're giving Charles' Mizrahi's Alpha Investor Report a top-to-bottom review so you can see for yourself if it's worth your time. Stay tuned to find out the truth about this esteemed service.

Alpha Investor Report Review: Overview

Alpha Investor Report is a monthly newsletter-based research service from former Wall Street titan Charles Mizrahi and Banyan Hill Publishing.
Each month, you get a new issue of Alpha Investor Report with a featured stock recommendation, supporting research, and a boatload of stock market insights & analysis.
You also get full access to Charles Mizrahi's Alpha Investor model portfolio and a treasure trove of bonus materials just for signing up.
Alpha Investor also covers your purchase with an unprecedented 100% satisfaction guarantee for the entire first year of your subscription, and they have a customer service team available via phone and email.
That's the gist of it, but we're about to go much deeper. First things first, who is Charles Mizrahi, and should you listen to him?
>> Already sold on Charles Mizrahi's Alpha Investor Report? Sign up TODAY! <<
Charles Mizrahi Review
Charles Mizrahi is the mastermind guru behind Alpha Investor Report and has a long track record of investing success.
During his time as a Wall Street money manager, his trades earned his clients a 313% gain over a three-year span. That's an impressive return rate for any trader.
However, Charles Mizrahi didn't stop there. Before launching Alpha Investor Report, Mizrahi's previous research services produced 48 winning recommendations in a row over the course of just two years.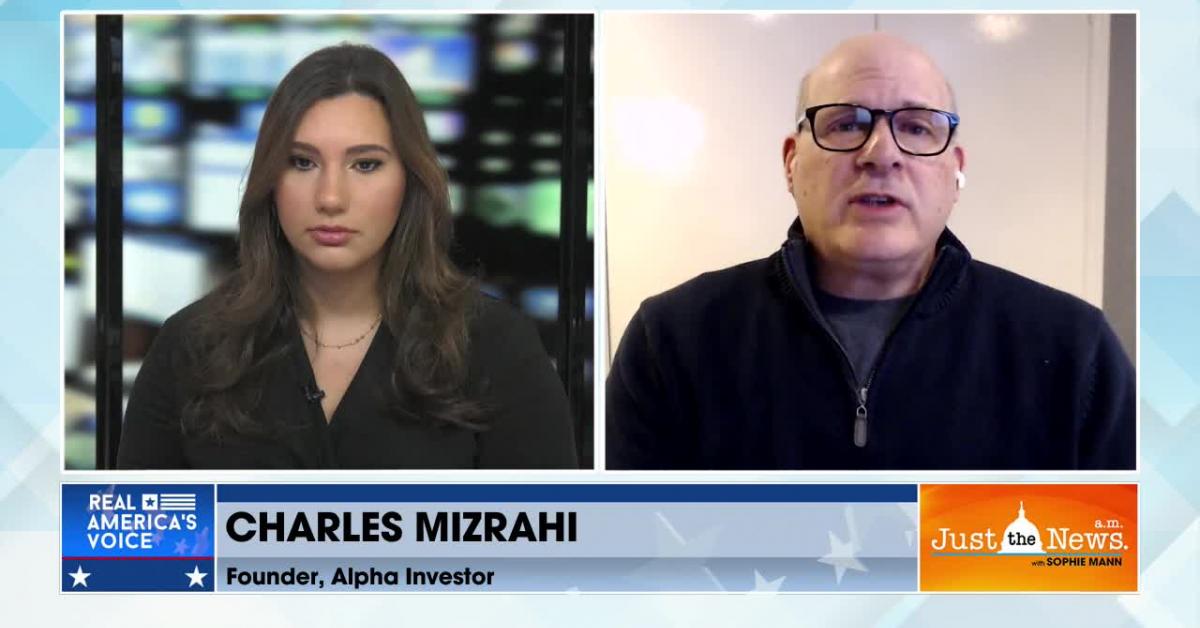 His accomplishments earned him a spot on MarketWatch's "10 Best Advisers" list, and Barron's once ranked him as the number-one trading adviser in America.
Research gurus frequently have impressive trading track records, but Mizrahi is on another level. You would have a hard time finding someone else who could claim such lofty credentials.
Mizrahi's resume is unarguably impressive, but what about the publisher, Banyan Hill? Is it a reputable company?
>> Sign up now to gain access to Charles Mizrahi's exclusive report! <<
Banyan Hill Publishing Reviews
Banyan Hill Publishing is one of the most well-regarded research publishers in the U.S. The company operates several highly successful research services, including Mizrahi's Alpha Investor Report.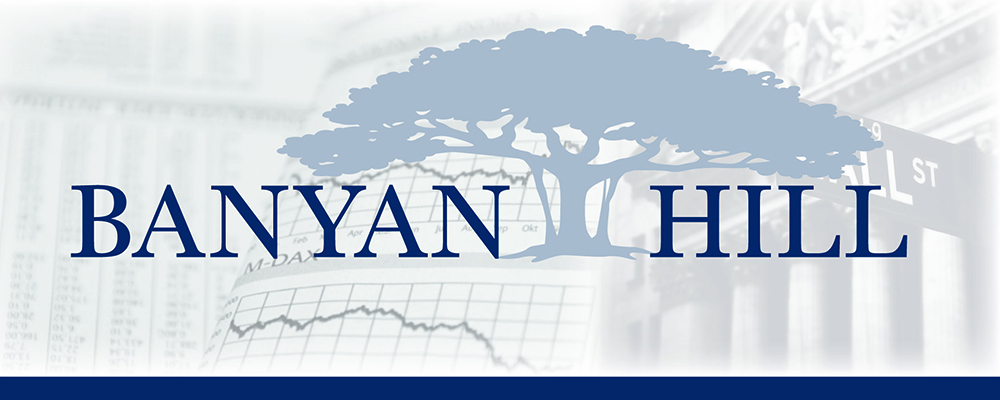 Each service Banyan Hill operates focuses on various investing strategies, and a different guru headlines each offering.
According to the Banyan Hill website, Alpha Investor Report uses a moderate approach that is appropriate for a wide range of investors.
Alpha Investor's strategies work for large and small portfolios alike, and even the most novice traders can learn the ropes quickly.
Banyan Hill Publishing gets stellar marks from clients and it has a stable of talented researchers under its banner. We have to give credit where credit is due. This company gets great ratings across the board.
American Prosperity Summit Reviews
Under the latest Alpha Investor Report deal, Charles Mizrahi has joined forces with former vice presidential candidate Sarah Palin to drive home a serious message.
Palin says Mizrahi helped her make huge profits in the market despite the fact she knew next to nothing about investing. The two decided to team up to bring an important message to Americans.
According to Palin, Alpha Investor allows you to wield Mizrahi's insights like a secret weapon against the market.
She says his guidance was a game-changer for her portfolio, and it comes at a fraction of the cost of a professional money manager.
Palin believes this low-fee, easy-to-use approach could help millions of investors get the most out of the market and achieve their American Dream.
Clearly, Mizrahi made a statement by bringing a marquee name like Sarah Palin on board. He really believes he can help everyday people get the most out of the country's economic expansion.
However, that's not all. Mizrahi is also throwing in tons of his latest special research reports to celebrate the American Success Summit.
We're going to cover it all in our Alpha Investor Report review, so stay tuned.
>> Get access to Alpha Investor Report by signing up today! <<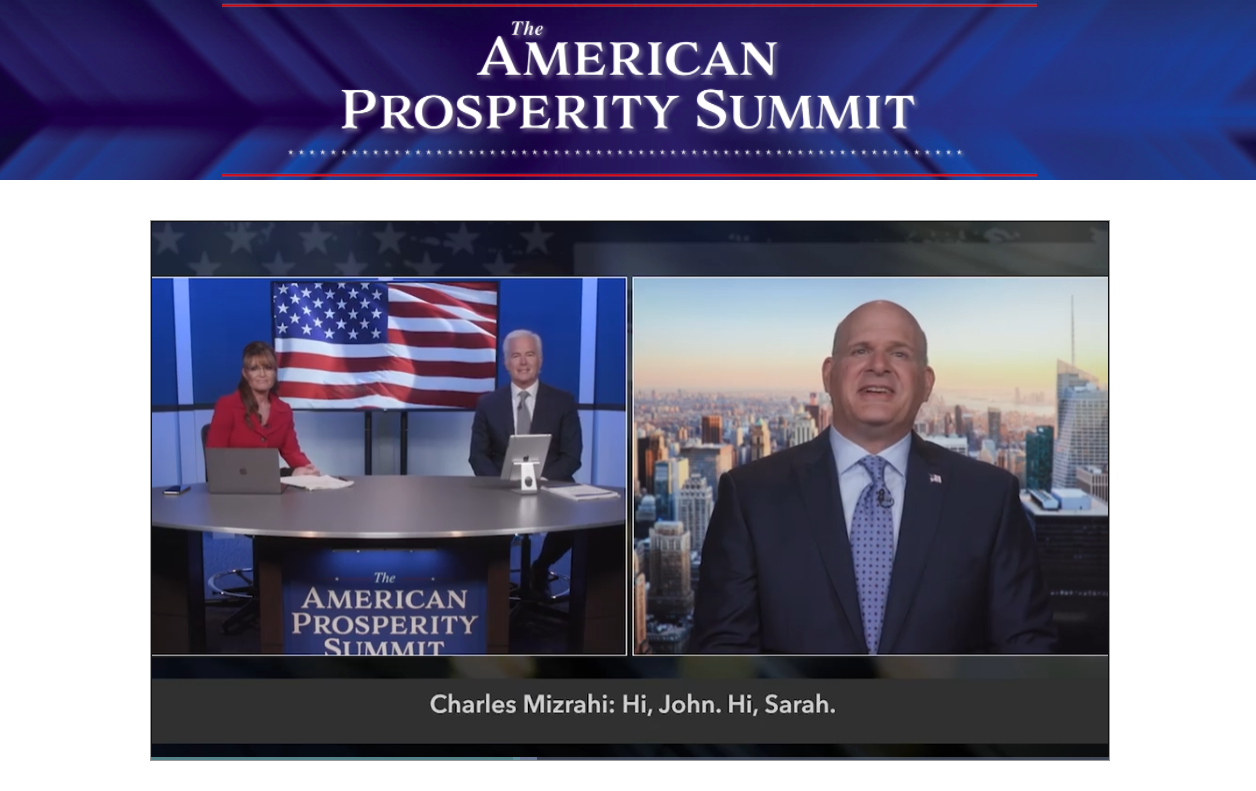 What's Included with Alpha Investor Report?
12 Monthly Issues of Alpha Investor Report

Model Portfolio

Weekly Updates

Exclusive Members Area Access

Daily Briefings

The Power of Compounding: How to Build a $1 Million Retirement

True Alpha: How to Spot Stocks That Will Soar 5-Fold

America's Alpha Stock: The Company Leading a $708 Billion Revolution

Money-Back Guarantee
Alpha Investor Report Newsletter

As we mentioned before, the Alpha Investor Report newsletter is the main vehicle for Mizrahi's recommendations and research.
Each month, you'll receive a new issue of Alpha Investor Report featuring a new stock pick, tons of supplementary research, and much more.
These aren't skinny briefings either. According to Mizrahi, each monthly briefing includes eight entire pages of late-breaking expert research.
Mizrahi has a knack for explaining complex subjects in a relatable manner. Even a total beginner can understand these reports and put them to use in their portfolio.
>> Sign up now for access to the Alpha Investor Report newsletter! <<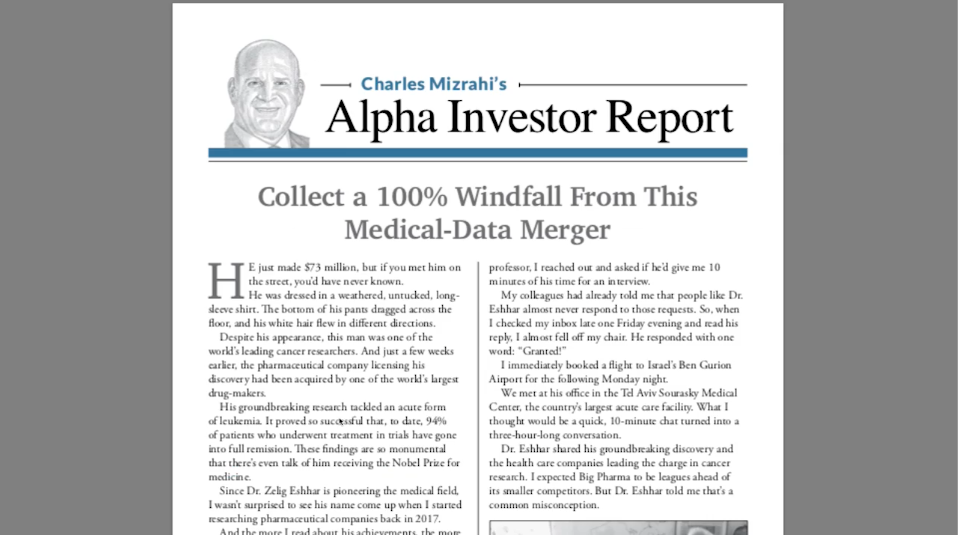 Model Portfolio
The newsletter is the place to go for the latest research, but the model portfolio is like Alpha Investor Report's central nervous system.
Here, you'll find Charles Mizrahi's complete portfolio, including every active recommendation and stock pick.
Upon joining, you get instant, unlimited access to the portfolio, so you can start adjusting your own positions right away.
The model portfolio is a pretty standard feature among research services, and Alpha Investor's dashboard is as good if not better than many of its higher-priced competitors.
>> Sign up today to access the model portfolio! <<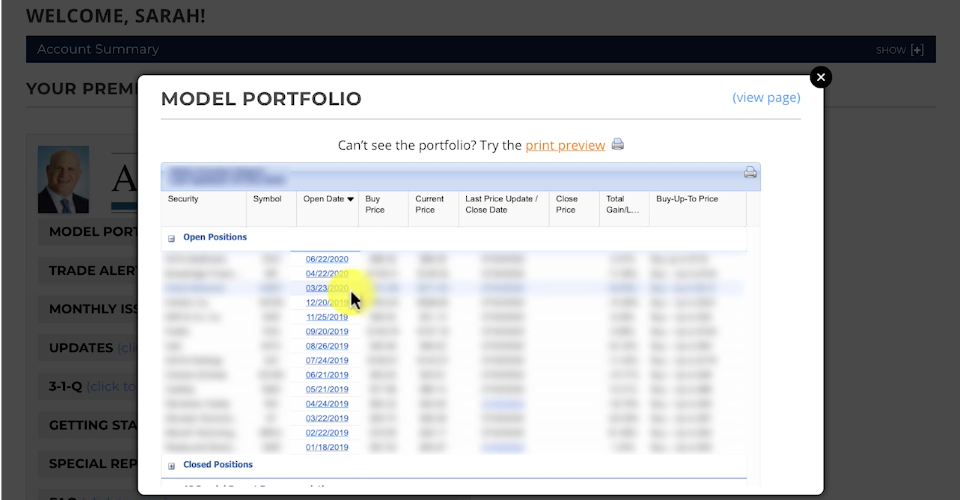 Weekly Updates
Few people have time to meticulously manage the portfolio positions individually. Fortunately, Alpha Investor offers regular trade alerts to keep you informed.
Whenever Charles Mizrahi makes a change to the model portfolio, you'll receive an alert. Alerts are available via email, and you can sign up to receive optional text messages notifying you of a new alert in your inbox so you always know when it's time to make a move.
As long as you're an Alpha Investor member, you can go about your day feeling confident that you're not missing out. If something happens you need to know about, Mizrahi and his team will let you know.
Alpha Investors' daily, weekly, and monthly briefings make it easy to stay on top of the market from anywhere with an internet connection. It's an ideal solution for on-the-go adults.
>> Get access to weekly updates from Charles Mizrahi. Sign up today! <<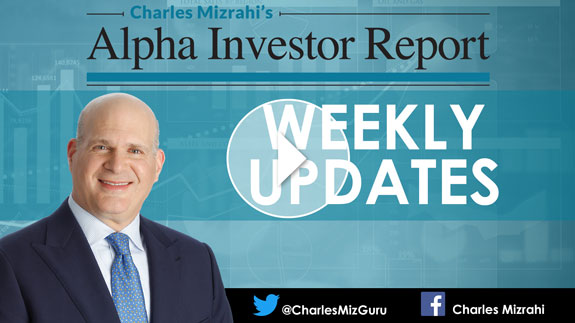 Exclusive Members Area Access
The Alpha Investors member area includes a rich selection of research for members. It's also where you'll find the model portfolio, alert archives, and other important features.
Hosting this information in a centralized location makes it easier to track down the research reports you're looking for.
It eliminates the need to clutter your inbox by saving and cataloging the reports yourself. Plus, you can conveniently modify your account settings and subscription options right from the dashboard.
In terms of its user interface, Alpha Investor gets good marks again. The layout is straightforward and intuitive. You can find whatever you're looking for quickly and efficiently.
>> Join to today for full access! <<
American Prosperity Summit Review: Special Reports
That just about covers the basics, but there's a lot more to this deal. Right now, Alpha Investor is offering the following bonus reports free to new members as part of The American Prosperity Summit deal: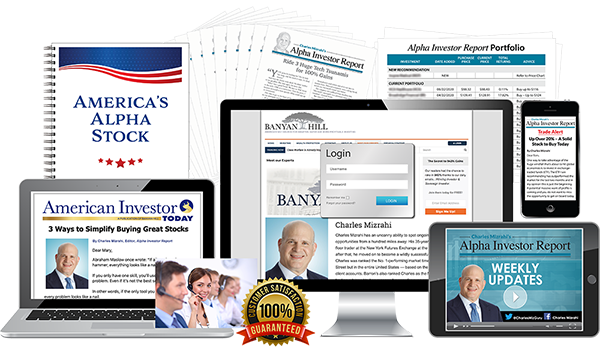 America's Alpha Stock: The Company Leading a $708 Billion Revolution
This report is the crown jewel in this treasure trove of supplemental research. It outlines the main opportunity mentioned in the American Prosperity Summit presentation.
It contains a detailed analysis of what Charles Mizrahi calls, "The No. 1 Alpha stock I'm watching right now."
That's a notable endorsement considering the source, but Mizrahi takes it a step further. He believes this stock could soar as high as 300% or more within as few as three years.
Best of all, he says now is an ideal time to buy.
This company isn't a here-today-gone-tomorrow penny stock either. JPMorgan Chase, Wall Street's – biggest bank – has already snatched up two million shares, and its executive team includes veterans of top companies like Home Depot and eBay.
Out of respect for Alpha Investor, we can't reveal the pick here. However, believe us when we tell you that you won't hear about this company on cable news.
This report could ultimately lead you to powerful short-term growth. It's a valuable addition to the Alpha Investor lineup.
>> Get access to the report by signing up now! <<
True Alpha: How to Spot Stocks That Will Soar 5-Fold
America's Alpha Stock points you to a specific opportunity, but this report focuses on the overarching strategies that help Charles Mizrahi consistently pick winners.
True Alpha provides a step-by-step blueprint for trading success. It includes many of the same techniques Mizrahi used to notch 313% gains over three years during his time on The Street.
These professional-grade trading techniques could significantly improve trading outcomes for beginners and veterans alike.
Mizrahi provides comprehensive explanations of his most successful strategies in True Alpha. Given his reputation as a top-ranked trader, that's very valuable information.
The Power of Compounding: How to Build a $1 Million Retirement
Retirement investing is all about making low-risk, high-certainty moves. However, it's hard to get a good return on your money when interest rates are as low as they are now.
Mizrahi has a solution to the low-yield conundrum. It's a unique system that can help you turn $100,000 to $1.5 million in 15 years and compound it annually at 20%.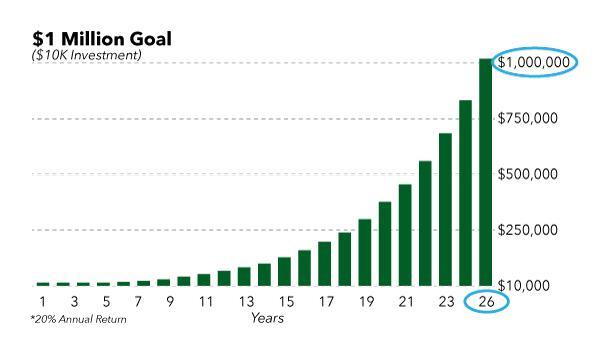 Most people understand the principles that make compound interest such a powerful financial force. As you can see, it can produce substantial growth over time.
This report will show you how to put this cutting-edge strategy to work for yourself. It lays out an easy-to-follow blueprint for duplicating the approach and explains every step in detail.
>> Join now to get access to these bonus reports! <<
Money-Back Guarantee

This is another area where Alpha Investor Report really stands out. Your purchase is covered with an unprecedented 100% satisfaction guarantee for the entire length of your first-year subscription.
Most services offer a 30-day guarantee at best, so this policy really goes above and beyond the standard.
It's a clear sign that Charles Mizrahi and his team stand behind their work. You would be hard-pressed to find a guarantee like this anywhere else.
With a full, one-year guarantee, there's no reason to sit on the fence. If you don't like it, you get your money back. It's pretty simple.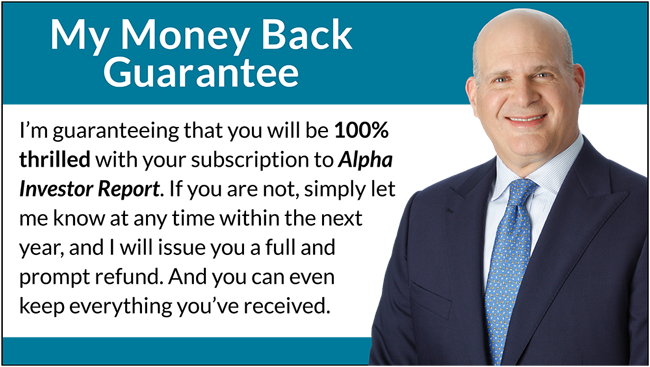 How Much Does Alpha Investor Report Cost?
Usually, you'll pay $199 for one year of the Alpha Investor Report. However, Mizrahi is offering a discounted rate to celebrate the launch of the American Prosperity Summit.
Under this limited-time deal, you can join Alpha Investor Report for just $47.
That comes out to about $3.92 per month, less than the cost of a fast food value meal.
Better yet, if you decide to stick with the program, your subscription will renew at a discounted rate.
You won't pay the full $199 sticker price like you would with most services. Instead, you'll renew at $97 per year.
If you don't want to auto-renew, that's fine too. You can opt out at any time.
Significant discounts and flexible subscription options definitely make the deal a whole lot sweeter.
>> Ready to get access to all that Alpha Investor Report? Sign up now! <<
Alpha Investor Report Premium Review
For an extra $32, you can upgrade to Alpha Investor Report's premium package. You'll get everything listed above, plus:
Digital AND Print copies of Alpha Investor Report

The #1 True Alpha Stock to Own Right Now.

The Next Alpha Stock: Taking Aim at Another 300% Gain.

The Leader of the $15.7 Trillion AI Revolution.
The premium package costs $79. If you're interested in artificial intelligence or any of these other subjects, you might want to consider upgrading.
Alpha Investor Report Reviews by Real Members

Sarah Palin speaks highly of Alpha Investor Report, but what do everyday traders say? We found found some more Alpha Investor Report reviews online: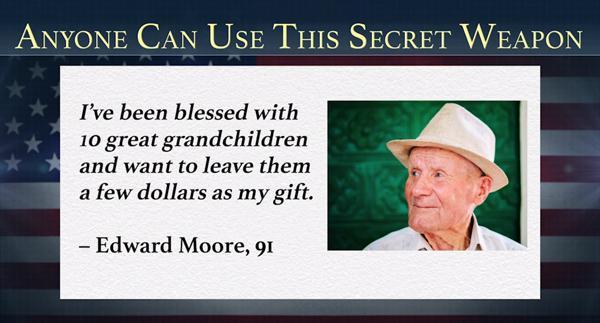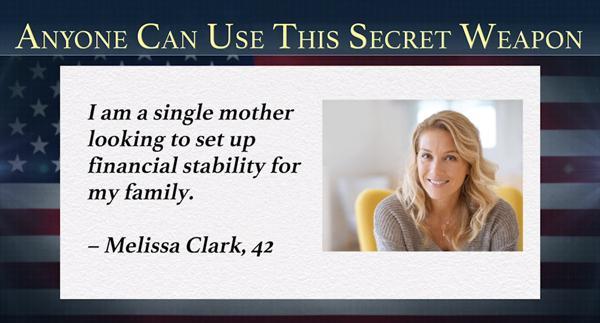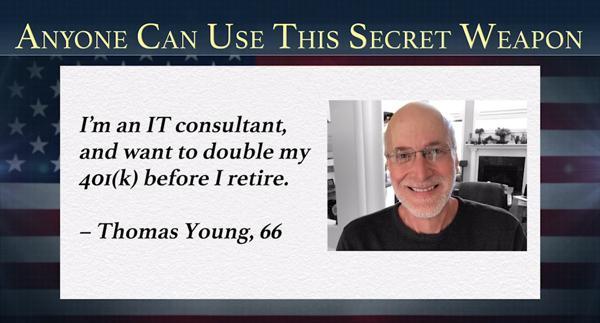 >> Click here to join today and join these satisfied members! <<
Alpha Investor Report Review: Pros and Cons
Her's the final report card for our Alpha Investor Report review:
Pros
Broad approach favors many types of investors

Daily, weekly, and monthly briefings

Led by a proven, top-rated guru

Unlimited access to model portfolio

Modern members area with user-friendly layout

Dedicated customer support team

Industry-leading 100% satisfaction guarantee for one year

Comes with three bonus reports, including Mizrahi's "No.1 Alpha Stock"

Very affordable at just $47 your first year

Flexible renewal options
Cons
Doesn't cover advanced trading topics like options, shorts, etc.

No community boards or chat rooms
>> Sound like a good fit? Sign up today! <<
Is Alpha Investor Report Worth It?
You get a ton of value for your dollar with Alpha Investor Report, and the current crop of bonus reports under the American Prosperity Summit offer is particularly strong.
This service is a decent value at its full price of $199, but it's a steal at $47. Factor in the bonus reports, and you have a solid bargain on your hands.
America's Alpha Stock could include the most valuable stock pick in the bunch, and True Alpha shows you how to put Charles Mizrahi's trading techniques to work in your own trades.
Alpha Investor Report also keeps you informed with regular updates so you're always ready for what the market throws at you next.
Last but not least, the one-year, 100% satisfaction guarantee ensures you'll walk away from your purchase satisfied.
If you're not happy with the product, you get your money back with no questions asked.
All things considered, this Alpha Investor Report deal is a strong value at just $47.
Alpha Investor Report Review: Final Verdict
Alpha Investor Report has a lot going for it. Charles Mizrahi has one of the best resumes we've seen in the research industry. As a top-rated trader, you can trust this guy's insights more than most.
This service is an excellent value at its price, and its research is much higher quality than many of its competitors.
However, Alpha Investor Report's most revealing trait is unquestionably its standout satisfaction guarantee.
It covers you for the entire length of your one-year subscription for 100% of your signup cost. With a guarantee like that, you can be pretty confident that you will walk away from the deal satisfied, one way or the other.
If you're in the market for a well-rounded research service with a highly respected guru, Alpha Investor Report really hits the mark.
That's it for our Alpha Investor Report review. Click here to get America's Alpha Stock now.
>> That's it for our Alpha Investor Report Review. Click HERE to get full access now! <<