ETrade is a fantastic trading platform for investors on the go. But did you know that it supports buying and selling penny stocks? Tune in for our picks of the best penny stocks to buy on ETrade for August 2022.
Best Penny Stocks on ETrade
Genetic Technologies (NASDAQ: GENE)
Genetic Technologies is a promising ETrade penny stock in the healthcare space. Founded in 1987, Melbourne-based Genetic Technologies plans to become the leader in predictive genomics.
Some projections indicate that the company could achieve a compound annual growth rate (CAGR) of over 16% in 2025. In particular, it wants to capture the direct-to-consumer (DTC) genetic testing market, which could reach $2.6 billion in revenue in three years.
Although the concept is new, the company is making significant headway by getting patents and certifications in key markets like the United States, the Oceania region, India, China, and the UK.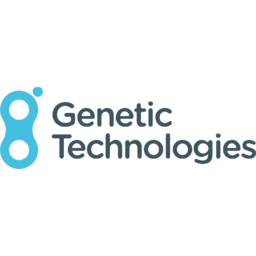 The company also recently made some significant milestones in financials, cash revenues of $2 million, with cash balances of $8.2 million as of June 30, 2022.
This includes an R&D tax incentive receipt of $985,810.00, which is an increase of 43% over the preceding quarter.
$1.4 million in client revenue was generated during the quarter, up 2.3 percent from the previous quarter.
In-line with its continuous sales channels expansion, the company's successful purchase of AffinityDNA, opens up more European sales channels.
The cross-selling potential between the EasyDNA and AffinityDNA platforms will both provide access to sales distribution channels like Amazon.
Gene has a multi-test product, which may detect common chronic diseases ranging from cancer to type 2 diabetes, is also set to become commercially available this year. Be on the lookout.
Mullen Automotive Inc. (NASDAQ: MULN)
Founded in 2014 in California, Mullen Automotive is a penny stock trying to break into one of the hottest industries within the next few years: electric vehicles.
Statista forecasts that this automotive/tech sector could increase its market size four times, reaching at least a trillion dollars by 2026. The possible CAGR could be a staggering 23%, potentially beating the annual growth rate of cryptocurrency.
Mullen also operates two car dealerships in California and Arizona. According to JD Power, these businesses have the distinct advantage of generating high revenues at least until 2024. This is due, in part, with the increasing demand for vehicles and low supply in the market.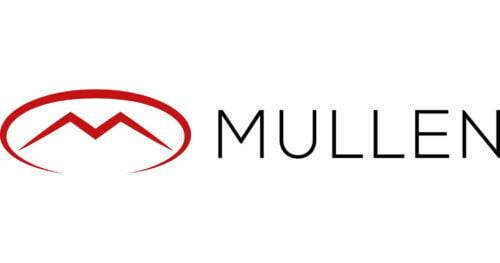 In a recent study, Mullen stated that the Battery Innovation Center in Indiana has provided results. Mullen invented solid-state polymer battery cell technology performed better than expected in tests for amperage and voltage.
The good news is significant because, according to Mullen, it will allow the tested cell's performance to be scaled up for usage in car battery packs.
The Mullen Five EV Crossover is intended to be powered by a 150 kilowatt-hour solid-state battery. If it is successful, the business anticipates that the vehicle will be able to go more than 600 miles on a single full charge.
Short-selling experts have criticized Mullen, claiming, among other things, that the manufacturer of solid-state EV batteries probably isn't as close to achieving full production as it hopes.
Over the past year, share prices have dropped by more than 90% for shareholders. For Mullen to cultivate an enduringly good attitude among its investors, it will need to disprove critics. By leveraging popular auto markets, this new penny stock has a lot of room for growth.
Ambev SA (NYSE: ABEV)
There's lots of money in beer, and ETrade investors need to look at Ambev as proof. A Brazilian company formed from a merger in 1999, Ambev owns a huge portion of the Latin American region, where the energy drinks market could grow 7% from 2020 to 2024.
Its products have captured almost 60% market share for beer in Brazil. Its net income for the last quarter of 2021 declined as raw materials prices increased because of the pandemic.
However, Ambev still managed to maintain a whopping $50 billion market cap and a stable outlook from both Moody's and Standard & Poor's. Even better, most experts believe this is an undervalued penny stock, which could be ripe for rapid price growth.
Last May, the business released its Q1 2022 financial report, which showed a 29.1% year-over-year increase in profits on the back of strong net sales growth. Ambev said growth was robust in almost all of its markets except for Canada.
So keep an eye on this if you're trading stocks under $5.
McEwen Mining Inc. (NYSE: MUX)
McEwen Mining Inc. is currently trying to comply with the listing requirements of the New York Stock Exchange after its stock price plunged below $1.
Despite its recent drop in price, this mining and exploration business could have potential in the long run if it can regain its momentum. Investors can ride with the increase in its share price as it attempts to become compliant to avoid suspension.
This mining company focuses on three of the most critical mineral resources in the world: silver, gold, and copper. Gold, for example, could meet a global market value of nearly $190 billion this year or a CAGR of 3%, according to BCC Research.

Mining equities are well known for being cyclical. Additionally, because a stronger dollar tends to create a movement away from precious metals, they are susceptible to changes in interest rates.
This time may or may not be different. Some people think the Federal Reserve won't be able to raise interest rates as quickly as they'd like. That may be advantageous for mining stock prices.
Additionally, MUX stock offers speculative investors a low-cost option with a high potential reward. Overall, this copper mining company boast great potential as it rises together with the huge demand from the EV sector.
Penny Stocks to Buy on ETrade
Rigel Pharmaceuticals (NASDAQ: RIGL)
Rigel Pharmaceuticals is a biotechnology company that develops, manufactures, and sells small-molecule drugs. At first glance, this penny stock could be a bad investment, with its recent year-over-year financial results in the red.
Its December 2021 net loss, for example, was over $22 million compared to less than $20 million in the same period in 2020. In reality, it still has the makings of a high-growth stock. By 2026, this healthcare segment could have a market value of $51 billion or a CAGR of 8%.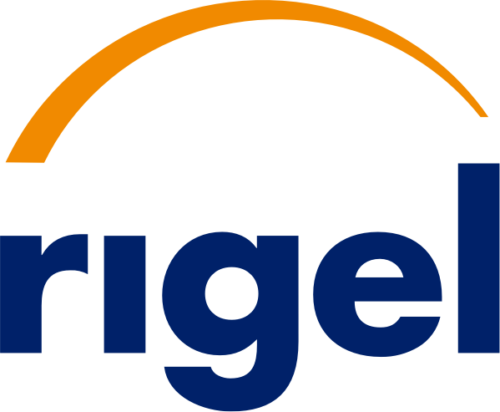 In addition to treating cancer, medications in its pipeline could treat hematological disorders and rare diseases — conditions with few major pharmaceutical players. Several drugs are also in its pipeline, including at least two already in phase III clinical trials.
However, right now, its lone commercial product, TAVALISSE, accounted for almost 90% of total revenues. It reported total revenues of $16.7 million and net product sales of $16.2 million.
The market cap of Rigel Pharmaceuticals is $204 million. This is quite low for a business with medicine in the commercial stage already generating a steady income stream. Plus, despite a rough start to 2022, its ongoing cooperation with Eli Lilly keeps it viable.
Telefonica SA (NYSE: TEF)
If you're searching for a telecommunications penny stock, you might want to take a close look at Telefonica SA. This multinational company in Spain is one of the global leaders in mobile networks and telephony. But this isn't the only reason to invest in this penny stock.
Its financials are healthy, with a market capitalization of $27 billion. This business could also leverage the growing call in Europe for mobile carrier consolidations, which could help boost spending for 5G infrastructure and improve the fiscal position of small players.
So far, Telefonica has successfully consolidated with UK's Virgin Mobile and Brazil's Oi Mobile.

Telefonica has implemented a number of structural changes that have streamlined its operations and reduced its debt load. Due to this, the firm is now incredibly alluring as a growth player in a market that would normally see modest development.
The corporation recently sold its Central America operations, instead preferring to buy GVT in Brazil and E-Plus in Germany.
In addition, Telefónica joined forces with Liberty Global PLC to merge their U.K.-based businesses in a joint venture that included a $3 billion payout to Telefónica.
The business just reported first-quarter sales that exceeded forecasts. There is a lot to admire about the potential upside with this sub-$5 stock given the company's dividend yield of more than 6%.
Limelight Networks Inc. (NASDAQ: LLNW)
Another potential high-growth tech penny stock is Limelight Networks, a US company that aims to be one of the leaders in content delivery networks (CDNs).
The global market for CDNs could soar to $34 billion in 2024, almost tripling its value in 2019. By the end of the forecast period, the CAGR could be almost 25%.
The company is also set to strengthen its presence in the edge solutions market, which MarketsandMarkets expects to grow to $87 billion in 2026.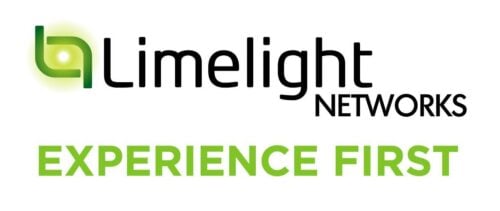 Limelight Networks has recently struck an all-stock deal with Apollo Global Management and Verizon for Edgecast. It's a transaction all parties can close this year if everything goes well.
Its share price has grown over 75% over the last five years, while its market capitalization is currently $386 million. Further, the company set a record in January 2022 for its online content delivery, indicating its active engagement with its most prominent clients.
Few institutional investors would be interested in a small market cap. This means that it could be more volatile than larger companies, which may make it riskier but also offer the opportunity for greater returns.
Should You Buy Penny Stocks on ETrade?
The short answer is that it depends. Penny stocks are very volatile, so they're better suited for investors with a high-risk tolerance. That being said, if you're comfortable with the risks, ETrade is a solid trading platform.
Like other mobile and online brokerage platforms, ETrade gives investors access to hundreds of attractive penny stocks— the same ones listed in major stock exchanges. Not only can you trade penny stocks, but you can also use the platform to invest in:
Mutual funds

Futures

Bonds

Exchange-traded funds (ETFs)

Options

Over-the-counter (OTC) stocks
The option to buy OTC stocks is a great reason to put this platform on your shortlist, as several ETrade competitors do not support them. This is just one of the reasons that ETrade has earned such a positive reception over the years.
Many users also laud its extensive research tools and features, such as the ability to limit trades, open accounts with no minimums, and pay zero commission fees.
However, we have seen complaints that the UI is a little difficult to navigate compared to other trading options like Robinhood or Webull.
How To Buy Penny Stocks on ETrade
Despite mild criticisms that the platform is not as user-friendly as many would like, finding and buying penny stocks on ETrade is simple. If you already know the stock you want, you can find it by typing in the ticker/stock symbol.
Afterward, you can click the Research button to get more information on the stock. There is also a nifty screener that allows you to filter stocks through predefined criteria. When settling on a stock you want to purchase, simply click buy and input the number of shares.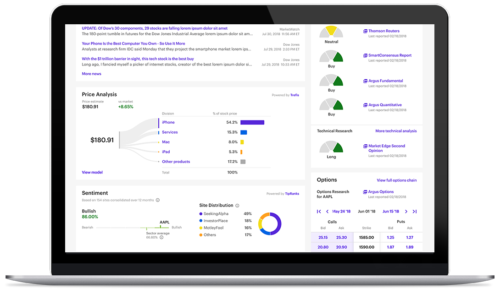 Penny Stocks on ETrade: Final Thoughts
ETrade is a widely used trading platform, and for good reason. It boasts a vast assortment of securities to buy and offers more penny stocks than many of its competitors. So if you're in the market for trading penny stocks, you'll definitely want to check this platform out.
As always, make sure to do your due diligence before penny stock trading.
Penny Stocks on ETrade FAQ and Recap
Does E*Trade Do Penny Stocks?
Yes, ETrade allows you to trade penny stocks. In fact, many of these penny stocks are also listed on major stock exchanges, such as the NASDAQ and NYSE. Even better, you can trade on OTC markets right on the platform.
What Is OTC on E*Trade?
OTC refers to over-the-counter stocks. These are stocks that do not trade on major exchanges. ETrade is one of the few online trading platforms that support OTC trading. Exercise caution if you're trading these on the stock market, though, as they are especially risky.
Where Do I Find Penny Stocks on E*Trade?
Searching for penny stocks is simple and straightforward — especially if you're familiar with online trading platforms. To find a penny stock, all you need to do is visit its stock screener and search based on share price (under $5). You can even screen for stocks by industry, market cap, and more.
Can You Get Rich Off Penny Stocks?
While you could get rich with penny stocks, trading them comes with its own set of challenges. These are volatile and highly speculative stocks, meaning that their price can fluctuate wildly from day to day, and they can quickly lose value.
What Types of Trading Does ETrade Support?
ETrade gives investors a ton of options when trading securities. The platform supports:
Stocks

Penny stocks

ETFs

Mutual funds

And more
While you can buy shares under $5 on ETrade, it's important to note that you cannot short penny stocks on the platform.