Tim Alerts is a highly regarded penny stock research service by Timothy Sykes. But does it live up to its reputation? Read our Tim Alerts review for the full scoop.
Tim Alerts Review: Overview
Tim Alerts is a stock trading alert service created by the self-made guru and penny stock trading expert Tim Sykes. Sykes offers TimAlerts through three different subscriptions — with Tim Alerts being the standard subscription.
If you want even more value, you can get Tim Alerts along with Pennystocking Silver. There's also the Millionaire Challenge, but it's an entirely different program and doesn't share many similarities between the two.
Timothy Sykes houses these services on his Profit.ly platform. And depending on which service you pick up, the stock alerts also come with weekly video trading courses and much more.
As a bonus, this Tim Sykes subscription service allows users to engage daily with the penny stocks specialist through the Tim Sykes chat room.
We're going to break it all down in granular detail, but first… Who is Tim Sykes and should you trust him?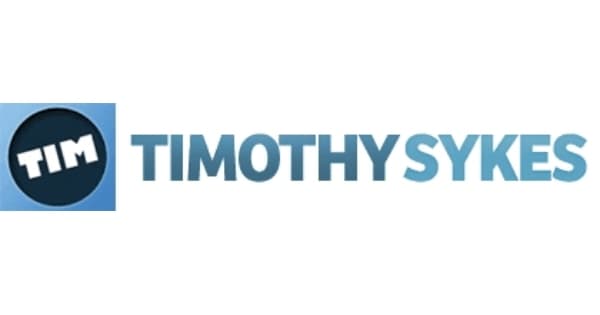 Timothy Sykes Review
Based in Miami, Florida, Tim Alerts was founded by Tim Sykes in 2010. The Connecticut native is a Tulane University graduate and hedge fund expert who is also the co-founder of Profit.ly, the aforementioned website that houses the Tim Alerts service.
Tim Sykes made a name for himself as one of the more prominent penny stock traders around. He's also infamous for flipping his bar mitzvah gift money for over a million dollars by trading stocks.
Although he specializes in penny stocks, Sykes has expanded his trade in other stock types, including earnings winners.
Tim Sykes' strategy for Tim Alerts is heavily rooted in technical analysis, using stock charts to explain his findings. He also pays close attention to news catalysts and studies paid promotions. He leverages other trading strategies, including shorting penny stocks.
Tim Sykes' strategy is aggressive and involves frequent trades through big bets to potentially earn fast profits. He consistently encourages subscribers of this service to quickly get in and out of the market to reduce losses and maximize profitability.
In addition to his expertise in successfully identifying and trading penny stocks, Sykes also has used his platform to call out pump-and-dump scams run by corporations and businesses.
In some cases, Sykes will actually target pump and dumps for a chance to make money before the momentum drops. That being said, this is a very risky strategy that isn't for everyone.
Sykes' platforms and expertise have been featured in various mainstream outlets, including Fox News, the New York Times, and the Steve Harvey Show.
>> Already sold on Tim Alerts? Click here to sign up NOW! <<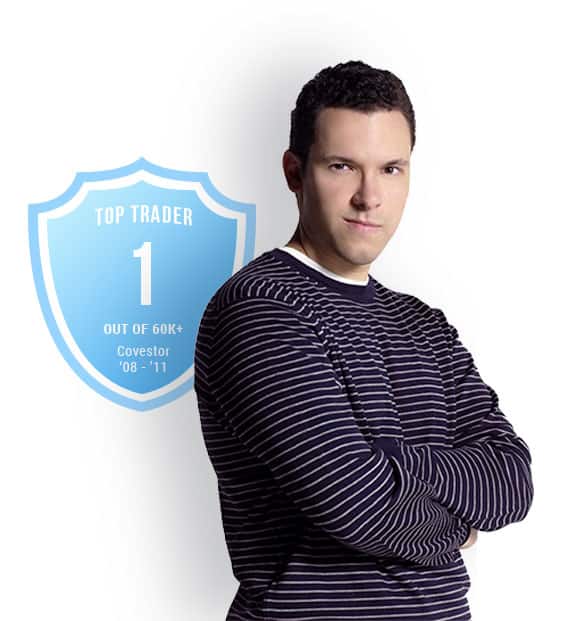 Is Tim Sykes Legit?
Timothy Sykes is a legit trader and educator with genuine insights about how to trade penny stocks. That said, some have found Tim Sykes' personality and marketing to be controversial and condescending at times.
Sykes is very self-confident and has made a habit out of touting the money that he's made from penny stock trading. While this is a fair criticism, it's important to note that he seems to have dialed this down quite a bit and is brutally honest about his own mistakes in trading.
Sykes has also been self-critical in his interviews, speaking about his mistakes and losses from previous ventures, including his former hedge fund, Cilandro Fund Management, LLC, which suffered significant financial windfalls under his leadership.
Some of his most successful students, including Tim Grittani and Michael Goode, have reported annual six-figure profits through utilizing the Tim Sykes trading strategy. Sykes himself has also claimed that he has helped some of his students become millionaires.
While there may be reservations about his approach to sharing his knowledge about the stock market, all indications point to Tim Sykes and his educational resources being fully legitimate.
His Profit.ly profile has over $5 million in profits, lending to his legitimacy as a trading specialist. We have a dedicated Timothy Sykes review if you want to learn more about him, but it's not required reading to understand the ins and outs of Tim Alerts.
Now that you're familiar with Sykes, let's take a deep dive into the service.
>> Ready to give Tim Alerts a try? Click here to sign up! <<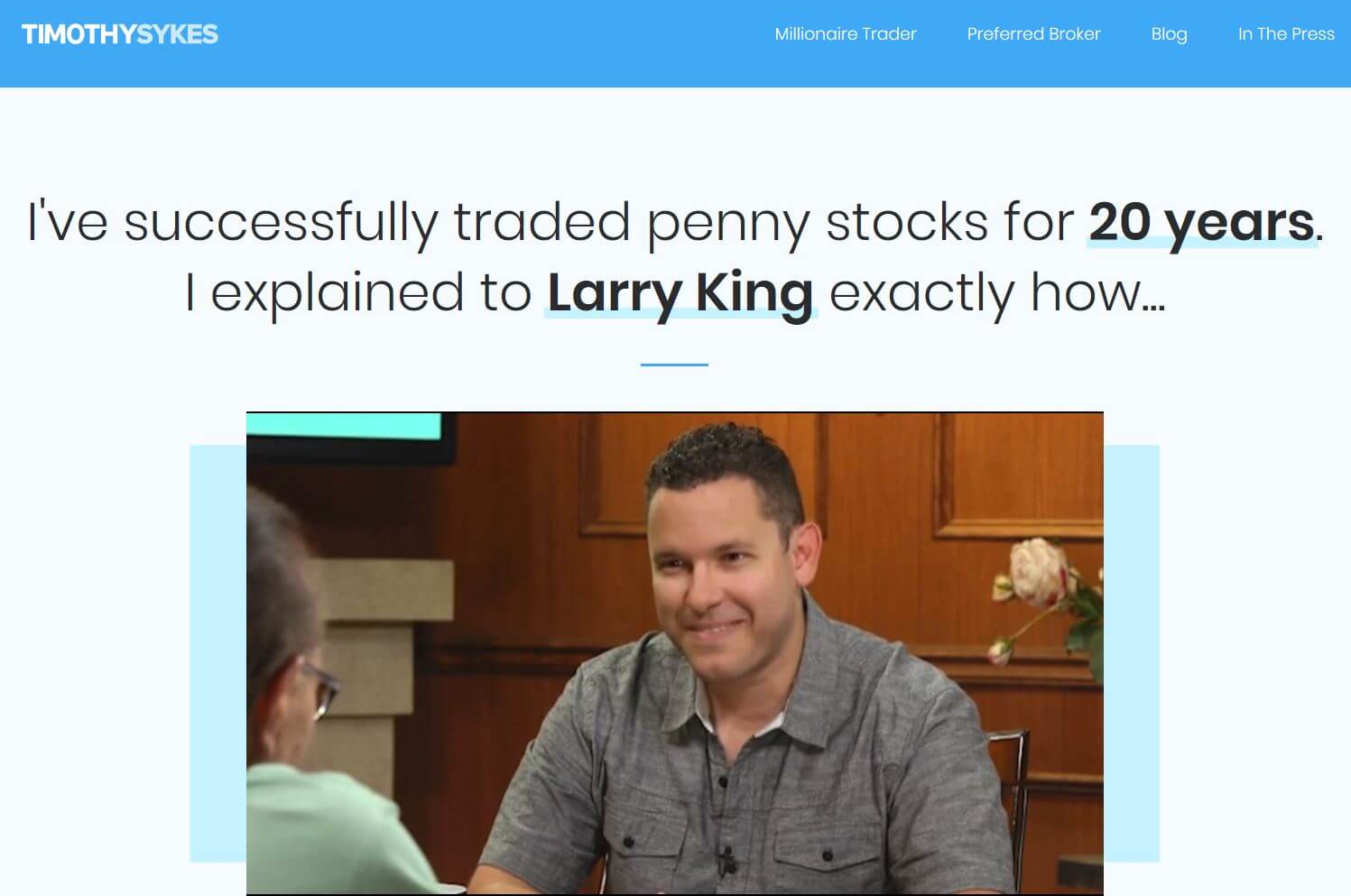 Tim Sykes Alerts Review: How Does It Work?
Tim Alerts gives you real-time alerts via email and text messaging, so you can track the markets while you go about your day-to-day life. The service also provides a daily list of stock picks.
Tim's Alerts is particularly useful for experts in penny stock trading or day trading who want to keep a finger on the pulse of the market. It's also great for newcomers as well.
Additionally, Timothy Sykes' alerts service provides apps that help each subscriber optimize their trading strategy.
However, the basic subscription does not include Tim's library of 7,000+ videos, so newbies may want to upgrade to Pennystocking Silver for more resources.
Tim Alerts includes:
Daily Chat Room Access

Daily 5 to 10 Stock Watch list

SMS, Email, and Push Alerts

Providing Trade Alerts

iPhone and Android AppDaily
>> Get access to all these features NOW! Click here to sign up today! <<
Daily Chat Room Access
Tim Sykes trading chat rooms are one of the most notable features of the entire service. Sykes operates a chat room via Profit.ly where students enrolled in any of his plans can converse.
One of Tim Sykes' students, Michael Goode, helps him run the chat and is more active in the chat room. Goode is a very solid trader in his own right and is highly active as the chat's moderator.
Because the daily chat room includes hundreds or thousands of subscribers at a time, it can get a bit noisy for users.
However, it does include filters that allow you to only see posts from the moderators.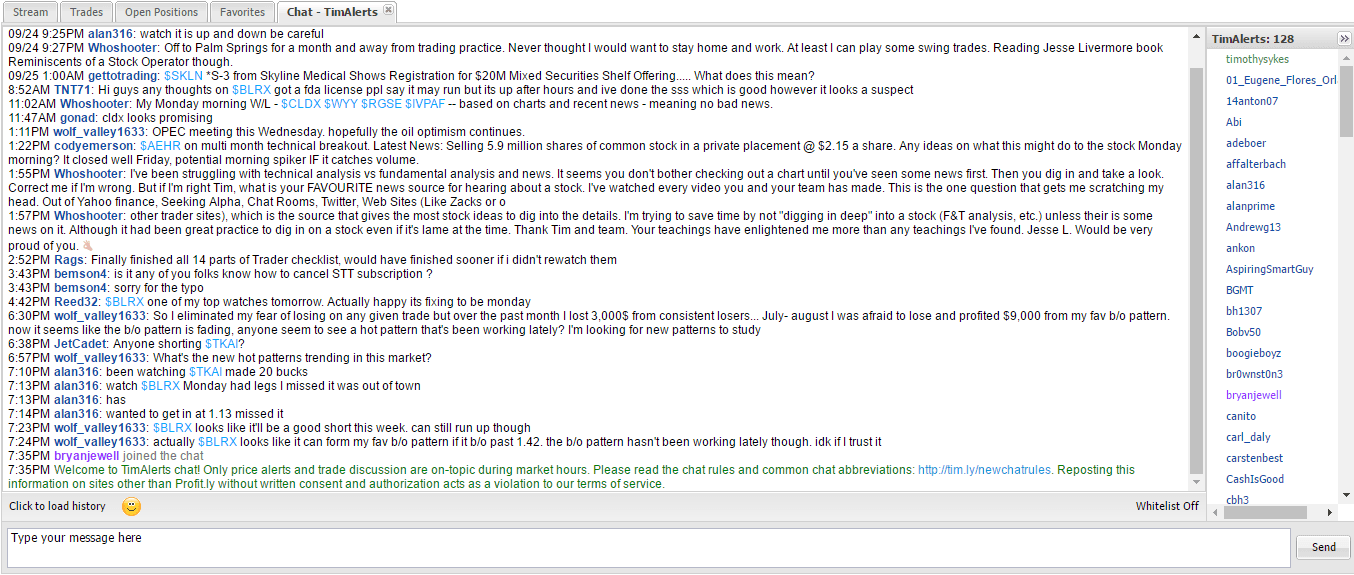 Daily 5 to 10 Stock Watch List
Stock watch lists are also a key element of Tim Sykes's service. The watch lists he issues launch every morning around 8 am, alerting subscribers to which stocks to look out for each week.
Beginners can use the insights gained from the watch list to inform what position they should take and how long they should hold them
Experts, meanwhile, can use the watch list as an alert system to inform them on potentially fruitful stock opportunities.
These watch lists help subscribers extract the necessary knowledge to make their own trading decisions and give them an insightful overview of how the stock market works.
Follow-up emails come through each day within seconds of any trades that Tim Sykes makes.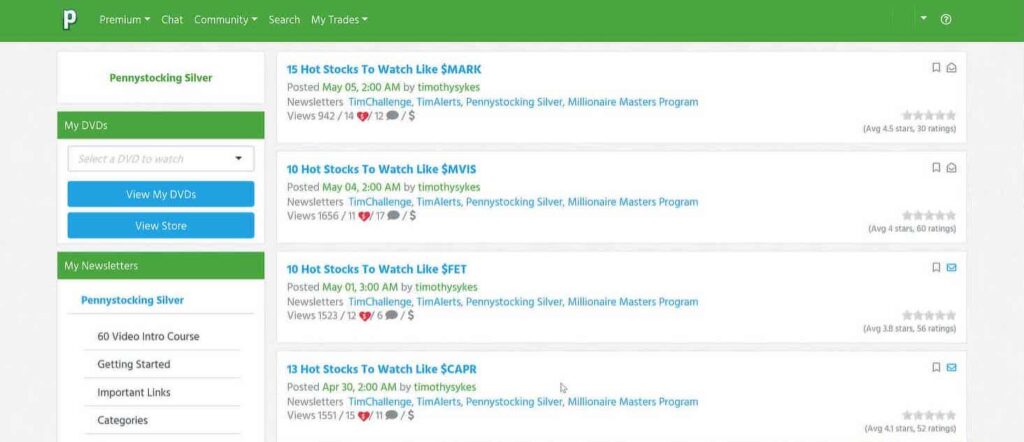 SMS, Email, and Push Alerts
Tim Sykes' chat room allows you to get trade alerts in multiple ways, including through SMS or text messaging, Email, and push alerts.
As a result, you don't need to be in the room to be up-to-date with what's going on with trades in real-time. These alerts can help subscribers follow Tim Sykes' trade moves and understand his strategy better.
Sykes emphasizes that copying his trade strategies will make you late to making good entries. Their main purpose is to help you optimize your trading techniques so you can plan timely entries and exits.
>> Never miss a hot stock pick with TIM ALerts! Click here to sign up NOW! <<
Providing Trade Alerts
These real-time trade alerts are essentially breaking news updates, keeping subscribers in the know about the latest market moves.
The alerts offered by Tim Sykes can be accessed through SMS, emails, and push alerts.
iPhone and Android Apps
Tim Alerts can be accessed on their iPhone and Android, allowing subscribers to get alerts anywhere, whether at work, home, or while traveling.
Apps for research services are uncommon, as many services rely primarily on email or text alerts, making Tim Alerts an appealing option for regular mobile users.
You can access every available Tim Alerts feature, thanks to the iPhone and Android apps.
Tim Alerts Reviews
The Tim Alerts program has earned a solid reputation over the years, with many users crediting it for improving their trading.
Here are a few notable reviews from Tim Alerts customers on Investimonials: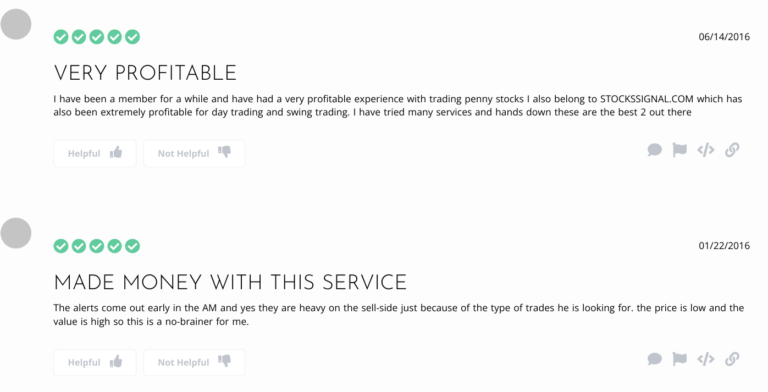 Timothy Sykes Trustpilot Rating
Timothy Sykes' services have collectively earned a 4.4 from Trustpilot users. Although these aren't dedicated Tim Alerts reviews, it gives a sense of the quality products that Tim brings to the table.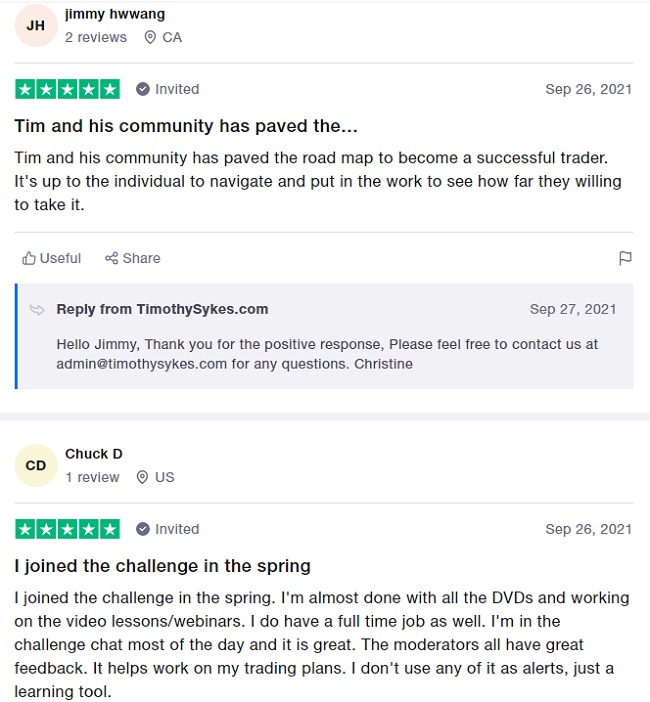 Benzinga Review of Tim Sykes
Last but not least, Tim Sykes has earned a 4 out of five rating by Benzinga.
There aren't any reviews onsite, but this is what the Benzinga team has to say about Sykes' stock picking programs.

>> Ready to join these satisfied customers? Sign up TODAY! <<
Is Tim Alerts Legit?
The Tim Alerts service is legitimate and gives a real-time reflection of the state of the stock market during market hours.
He makes calls when finding shorts and constantly sends alerts about pump-and-dump schemes.
While the service is geared toward small and microcap stocks, the lessons can carry over to other trading styles.
This is a service you'll want to keep an eye on if you're looking to improve your swing trading.
Tim Alerts Review: Pros and Cons
The pros outweigh the cons when it comes to the Tim Alerts service, though it could be a bit more comprehensive.
Pros
Chat Room

– The chat room is a great place to network with penny stock intermediates and experts and exchange ideas. While Tim Sykes isn't overly active in the room, the community has many insights to share.

Range of Trade Alerts

– Subscribers can get their alerts through text messaging, email correspondence, or push alerts. You can also get these alerts on your iOS or Android device.

Daily Watch List

– The watch list provides a range of stocks each day to pay attention to and firm reasoning as to why.

Expertise

– Timothy Sykes and his students from his Millionaire Challenge are well-versed in the trading world and offer premium knowledge.

Pump and Dump Warnings

– Tim alerts subscribers to potential pump and dumps, so they can either avoid them or try to ride their momentum before the sell-off.

Affordable

– Tim Alerts is the cheapest of the three programs and still offers a lot of value.
Cons
No Video Library with Basic

– You can only access the library, which includes over 7,000 video lessons, by subscribing to

Pennystocking Silver

.

Tim's Availability

– Subscribers cannot interact with Tim as much as desired because of his busy schedule.
>> Sold on Tim Alerts? Sign up NOW! <<
How Much Does Tim Alerts Cost?
There are two main packages for Tim Alerts: one for the basic subscription and another for Pennystocking Silver.
By itself, Tim Alerts cost $74.95 for the monthly subscription, and the annual subscription is $697.00, which translates to $58 a month.
If you want even more goodies, you can sign up for Pennystocking Silver for $149, or $1,297.00 for the year, which amounts to $108 a month.
The Tim Alerts service is an entry-level package that costs $74.95 a month for subscribers.
The subscription includes all the aforementioned elements.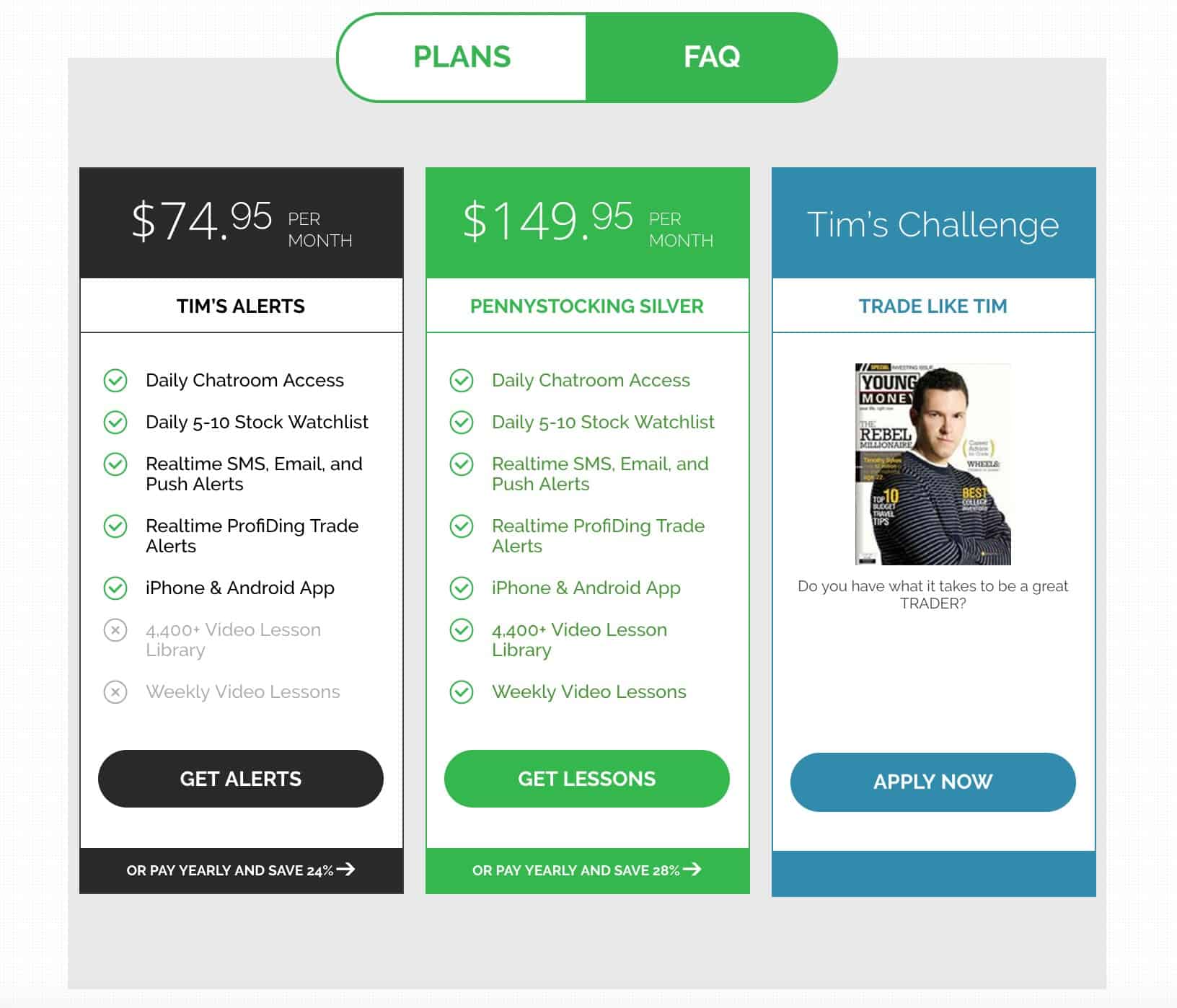 >> Get Tim Alerts for just $74.95 TODAY! Click here to sign up NOW! <<
Tim Alerts Discount
Tim Alerts and Pennystocking Silver both have discounts if you sign up for an annual subscription.
Tim Alerts gets a 24% discount, while Pennystocking Silver receives a 28% markdown.
Both of these discounts make the service much more affordable — especially Pennystocking Silver.
Is Tim Alerts Right for Me?
Both subscriptions of Tim Alerts offer a lot of value and can appeal to almost anyone looking to trade penny stocks.
At the end of the day, it really comes down to what you need in a penny stock picking and alert service.
Tim Alerts Basic is a trimmed-down version of Pennystocking Silver, as it has all the core features but lacks in the educational department.
So if you're already comfortable with your level of trading knowledge, you might want to opt for the basic version.
On the other hand, anyone who needs a complete crash course on penny stock trading might want to check out Pennystocking Silver, as it adds a whopping 7,000+ educational videos to the mix as well as weekly lessons.
Tim Alerts Review: Is It Worth It?
Tim Alerts alone is well worth the sticker price, but Pennystocking Silver offers the most bang for your buck.
You get everything the basic plan has to offer and then some.
All in all, there's a lot to like here, and few gurus offer insights comparable to Sykes.
We recommend putting Tim Alerts on your shortlist if you're looking to fine-tune your penny stock trading strategies.
>> That's it for our Tim Alerts Review! Click here to get access NOW! <<