Transportation as a service (TaaS), which encompasses ridesharing services, car rentals, and car subscriptions, has taken off in the past few years. Is this a great time to invest in this quickly growing industry? Tune in for our picks for the best TaaS stocks to keep an eye on.
Best TaaS Stocks to Buy Now
Uber Technologies Inc. (NYSE: UBER)
Renamed in 2011, Uber (formerly called Ubercab) is a mobility service provider that became one of the first popular ridesharing services in the United States. This is because it has made private high-end direct transport more affordable for everyday people.
It has also morphed into a multi-line business. It has offered food delivery services (UberEats and Postmates), package delivery, booze delivery (Drizly), and freight without owning its own fleet.
Despite the controversies it faces, such as concerns over the independent contractor status of drivers and legal compliance, Uber remains upbeat and profitable.
The company dominates the US market, capturing 68% of ride-sharing services and 26% of food deliveries while expanding into other sectors, including healthcare, business, and supply chain.
The transportation as a service company is also getting more aggressive with using electric vehicles (EVs). To encourage drivers to shift to EVs, the on-demand ride-hailing service will pay an extra $1 for every Uber trip.
Public travel grew by 18% in the first quarter, while active users increased by 17%. Even if it only represents a little increase over users, it shows a change from the previous pattern of users making fewer journeys.
Airport visits grew to 13% of all bookings, which is still below the 15% pre-pandemic average. Uber gains from providing drivers with a variety of possibilities on the supply side of the network.
Over the past two years, the Eats business and development into other courier services, such as grocery delivery during the epidemic, have helped stabilize drivers' supply. Greater driver availability for Uber may result in more people starting to go out.
Uber is putting more and more effort into getting profitable. The management is slowing down its recruitment and reducing incentives and marketing. Because of the success of its delivery operation over the past few years, it is in a position to do so.
The management now anticipates positive free cash flow for the entire year after free cash flow was almost breakeven in the first quarter. After significant market sell-offs, this could be a good moment to buy some shares.
Lyft Inc. (NASDAQ: LYFT)
Launched in 2012, Lyft is another one of the growing number of successful ride-hailing services. It is also a direct competitor of Uber, ranking second on the market. The company initially planned to provide on-demand ridesharing for longer distances.
However, it changed its focus to accommodate a wide range of customers. This includes healthcare professionals and businesses like Slack, Salesforce, Delta, and the University of Southern California.
After selling its self-driving car division to Toyota in 2018, it partnered with Motional to begin offering a robotaxi service in multiple US cities in 2023. It also closed a deal with Argo AI and Ford, which will add at least a thousand self-driving cars to the app in the next five years.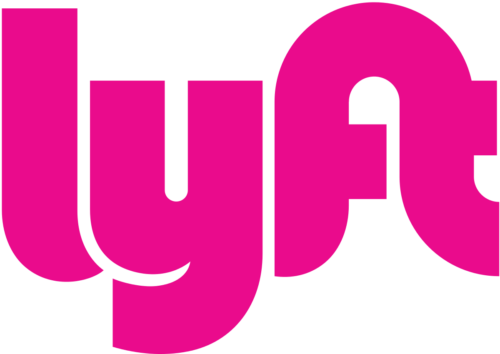 Revenue for the first quarter of $875.6 million was up 44% from last year, while EBITDA changed from a loss of $73 million to a gain of $54.8 million. Both of those figures exceeded initial predictions for the first quarter.
However, Lyft modified its current forecasting to be more optimistic going forward. Lyft anticipated revenue for the second quarter to be closer to $950 million than the $1.02 billion predicted by Wall Street analysts.
While Lyft claims it will spend even more on drivers, you should be aware that the cost of revenue for the most recent quarter, which mostly includes driver pay, was only approximately 50% of total revenue.
Comparatively, rival Uber Technologies spent nearly 60% of its revenues on driver compensation.
In essence, the ride-sharing industry boils down to an issue of supply and demand: is stagnant income caused by customers objecting to excessive pricing or by a shortage of drivers during peak hours?
It's possible that Lyft would find its main challenge isn't weak rider demand if it were to pay drivers a little bit more. Then, money spent to pay drivers incentives to work shifts during the busiest periods would boost the company's topline growth.
Lyft could be a good investment for two reasons: solid financials and a focus on autonomous vehicles. According to Fortune Business Insights, this could achieve a compound annual growth rate (CAGR) of over 30% from 2021 to 2028.
Best TaaS Companies to Invest In
Avis Budget Group (NASDAQ: CAR)
Avis Budget Group is one of the primary car and truck rentals leaders, with over 5,000 locations in 165 countries.
Although it's mainly a car rental company, it had also joined the TaaS industry around three years ago. It partnered with well-known TaaS businesses, such as Uber and Lyft.
Under the program, drivers who want to be part of Uber or Lyft but don't have a vehicle can rent one from Avis locations. Avis may also benefit from a new California law that recently took effect, saying that it could charge extra on additional charges.
This regulation could potentially increase its annual sales. The Avis brand is also more technology-driven these days, connecting its entire fleet to its mobile platform and the cloud.

Interestingly, this move helps the transportation services leader create a new business model while providing a better ride experience for its customers. In particular, those that are heavily involved in fleet management and data as a service.
More favorable city laws, innovation, and long-established leadership in the industry could elevate the Avis stock price in the near future.
Looking at the company's financials, just over $2.4 billion in revenue was generated by Avis in the most recent quarter, which represented a 77% increase over the same time in 2021. Additionally, it exceeded the $2.1 billion consensus analyst expectation by a significant margin.
Avis's lack of financial guidance may have hindered the stock's post-earnings surge. Whatever the case, the rebounding business had a great quarter and is now well on its way to the important summer travel season.
DoorDash Inc. (NYSE: DASH)
DoorDash is an on-demand food delivery service based in San Francisco, where workers can send food via car or bike. With a 56% market share, DoorDash dominates the food delivery market in the United States.
It also continues to expand to other countries, such as Australia and Canada. It does so partly through acquiring technology and food delivery businesses, such as Scotty Labs and Caviar.
This TaaS company also knows how to pivot. In 2019, it opened its first ghost kitchen, now a $43 billion industry, according to the National Retail Federation.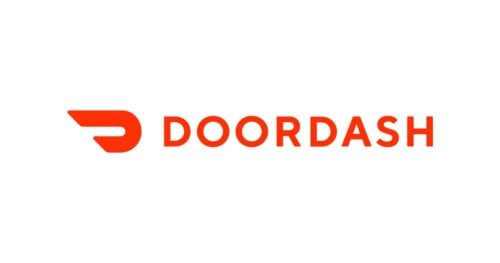 Third, it has a solid financial position, including raising $2.5 billion from venture capitalists, such as SoftBank Group, Charles River Ventures, and Sequoia Capital.
The food delivery company has also built a very impressive network of over 3 million independent contractors and has partnered with grocery and pet stores, besides restaurants.
Although not inexpensive, DoorDash stock is now selling at a price-to-sales ratio of 4.4 and a price-to-free cash flow ratio of 91.6. For investors who are optimistic about DoorDash's future, the stock has seldom ever been priced lower on these parameters.
If you're looking for a company with a solid foothold in food delivery, keep a close eye on DoorDash.
Hertz Corporation (NASDAQ: HTZ)
The Florida-based Hertz Corporation is a subsidiary of Hertz Global Holdings Inc. The company is considered one of the world's largest and most popular car rental brands. It operates in over 150 countries.
The company has also diversified its lease portfolio to include Firefly Car Rental, offering low-cost rentals in over ten countries.
Hertz Global Holdings has bounced back after filing for bankruptcy, earning $2.2 billion in its third-quarter 2021 report, a 19% increase from the second quarter. It is also investing heavily in technology, aggressively competing with Uber and Lyft.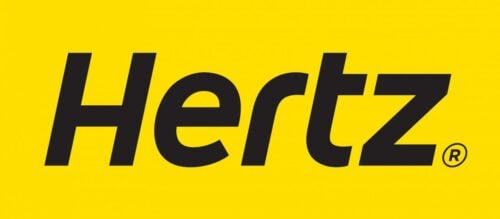 The TaaS company plans to purchase 100,000 Tesla vehicles. This comes in an effort to make Hertz more sustainable, cost-effective, and appealing to consumers who want to use or drive an electric car.
Overall financials during the first quarter went well. The firm recorded significant growth in average automobiles. It saw an increase from 367,600 units in the first quarter of 2021 to 481,211 units in the first quarter of 2022.
Of that total, 455,517 were designated as rentable automobiles in the most recent quarter, an increase from 361,561 in the previous quarter. These figures increased by 31% and 26%, respectively.
As pandemic restrictions loosened and visitors again started looking for autos, having greater stock indicated rising client demand. As a result, revenue increased by 40% year over year to $1.81 billion.
Hertz's diluted earnings per share came in at 87 cents, up from a loss of 33 cents in the same quarter last year.
In addition, Hertz reported overall liquidity of $2.7 billion as of March 31 and an operating cash flow of $621 million in the first quarter. This includes $1.5 billion in unrestricted cash in total.
Hertz is gaining momentum after a year of poor market performance, which could trigger a boost in its stock price.
TaaS Penny Stocks
Drone Delivery Canada Corp (OTCMKTS: TAKOF)
Founded in 2011, Vaughan-based Drone Delivery Canada is a publicly-traded company that designs, develops, and implements a logistic platform using drone technologies.
When considering TaaS stocks, many overlook aerial transportation, such as drone delivery. It is still a young concept and market capitalization is more likely lower than others on this list.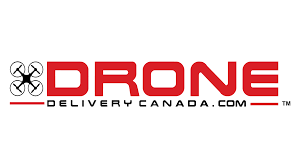 However, being disruptive and an early adopter means the company could be in a unique position to capitalize on an emerging market.
Emergen Research revealed that the market for drone delivery services could be worth almost $10 billion in 2027. Two huge industries, healthcare and food, could drive its demand.
Investing in this penny stock could provide an opportunity for growth as the demand for drone deliveries increases. Those looking for high returns despite the higher risks in the TaaS market can look into Drone Delivery Canada.
TaaS Technology Stocks
Virgin Galactic Holdings Inc. (NYSE: SPCE)
Virgin Galactic is carving out its own niche in the TaaS industry called space tourism. A part of Richard Branson's Virgin Group, it has already sent its first passengers into space in 2021, with plans of blasting paying customers beyond the atmosphere in 2022.
In addition to space tourism, Virgin Galactic is also interested in developing supersonic aircraft. It wants to make the supersonic travel environment friendly and cost-effective for both airlines and customers by cutting flight times by as much as 75%.
Virgin Galactic recently announced that it had found a location for the Delta-class spaceship's final assembly. Outside of Phoenix, in Mesa, Arizona, is where the plant is situated.

The company's goal of operating 400 trips year eventually depends on the weekly Delta-class spacecraft. By the end of 2025, if present plans hold, the spacecraft might be used for commercial trips.
Also, Virgin Galactic announced a partnership with Boeing subsidiary Aurora Flight Sciences to design and build a new generation of motherships that would assist in launching the spacecraft into orbit.
Virgin Galactic looks like it might be a high-risk, high-reward stock, and the volatility stems from the massive upfront cost for this tech and its untested business model.
However, its position as a leader in this industry makes this TaaS stock a particularly intriguing pick.
EHang Holdings Ltd. (NASDAQ: EH)
Besides electric and driverless vehicles, consumers could see an increased number of air taxis within a decade. One company currently developing this technology is China-based EHang.
Founded in 2014, this transportation as a service brand has already conducted trial flights for its air taxis using similar technology to drones. It could have many potential applications, especially in public transportation and medicine deliveries.
Meanwhile, a study on air mobility options revealed that air taxis could have a market potential of over $315 billion in at least 50 cities in 2040.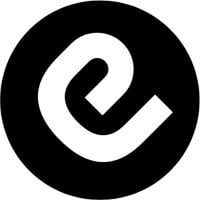 In January, the company has already received a pre-order of 50 units from Japan using the platform for its urban air mobility projects and 2025 World Expo in Osaka.
Because the idea is new, its TaaS stock could be classified as a high risk. This is because there is a chance that the technology may not develop as planned or meet safety standards. The company will also need to deal with strict regulations, which could limit its growth.
That said, EHang could be one of the first companies to provide air taxi services in Asia, making it a TaaS stock worth watching.
Should You Buy TaaS Stocks?
Investing in TaaS stocks could be a solid strategy under the right conditions.
The TaaS industry has grown immensely in only a few years because of the convenience it offers to the public.
These companies also employ cost-effective schemes, such as negotiating discounted prices with car manufacturers and financing new cars.
Many TaaS companies have already diversified their portfolio, expanded their markets, and opened new ones—particularly in healthcare and defense.
The TaaS sector also benefits from the increased demand and innovation in the transportation industry. For example, the number of self-driving cars could increase by a million in 2030.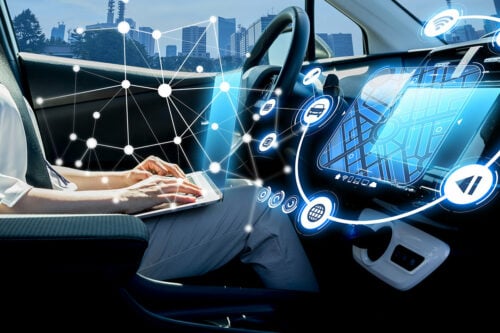 More on TaaS Companies
Some critics argue that TaaS services are not as green as they'd like to be. Many vehicles still use internal combustion engines that contribute to carbon emissions.
However, this could change soon with the integration of electric vehicles into the fleet.
Lastly, a TaaS company is less likely to get affected by the possibly marked decrease in car ownership in the future. Consumers prefer environmentally friendly vehicles and sustainability as well as avoid increasing costs of purchasing and maintaining a vehicle.
According to Forbes, private car ownership could decline by over 75% by 2030 in the United States. Nonetheless, the number of passenger vehicles could drop to fewer than 50 million within the same period.
TaaS Stocks: Final Thoughts
With the advent of new technologies and shifting trends in vehicle ownership, the TaaS industry could be poised for some serious growth.
That being said, there are some challenges that the industry will need to overcome, such as transitioning to EVs and autonomous vehicles.
In the meantime, these companies are dominating fast-growing market sectors like food delivery and car-sharing services.
FAQ About TaaS Stocks
Check out the answers to the most commonly asked questions about TaaS stocks.
What Are TaaS Stocks?
TaaS stocks are securities offered by companies involved in the TaaS (transportation as a service) sector.
These companies' services could range from vehicle rentals, ridesharing, food and parcel delivery, drone logistics, and air mobility. Many TaaS companies use a third party to fulfill their services.
Is TaaS a Good Stock to Buy?
If you're looking for an industry positioned to see growth, TaaS could be a good investment for the long term.
Despite being sensitive to events like the COVID-19 pandemic, legal and labor issues, and the newness of some business models, the industry has a lot of momentum behind it.
Where Can I Purchase TaaS Stock?
There's no shortage of online brokerages to trade TaaS stocks on. That being said, many retail investors prefer more accessible platforms like Robinhood and Webull.
Buying TaaS shares might not be as prevalent as traditional stocks and bonds. However, you can find them if you know where to look.
Will TaaS Stock Go Up?
TaaS stocks are not immune to price fluctuations, and some can be significantly volatile.
However, most industry experts believe that these investments could increase over time as vehicle-related technologies like air mobility become more stable and the business models more mainstream.
Is TaaS a Stock or Cryptocurrency?
The term "TaaS" refers to many things. It can be a cryptocurrency token traded on Ethereum or a group of stocks from transport-as-a-service companies, such as in the context of this article. It all depends on the platform or market you're using.
What Is Whitney Tilson's TaaS Stock?
Whitney Tilson's most coveted TaaS stock picks are offered through his research services and newsletters, such as Empire Stock Investor. Take a look at our Empire Stock Investor review for more details, which offers a comprehensive review on Connexa Terra.