The Donald Trump presidency left no shortage of tension between the US and China: politically, economically, and socially.
It seems that President Trump had dealings with the Chinese in the media on a somewhat ongoing basis.
This included the trade war that began in 2018 and went through the end of Trump's presidency in 2021 with Covid-19, even with Trump as a lame duck.
Chinese stocks have all been affected by these relations.
Much of the tension between Trump and China resulted from China's vastly growing population and economy.
China is the most populous country in the world, with more than 1.3 billion residents.
The US is quite far from this number, with only around 329.5 million residents.
The United States still has the largest GDP in the world by a significant amount.
However, as China's population continues to expand much larger than our own and as their economy grows quicker than our own, the companies that make up the Chinese market will likely grow to massive proportions.
With Joe Biden in the White House, changes in international relations and policies could greatly change the relationship the US has with China.
As this relationship evolves, Chinese companies will likely benefit from less pressure being put on the nation to decrease exports.
Check out our list of the best Chinese stocks on the market now to take advantage of this developing relationship.
Whether you're looking to buy Chinese stocks or more, check out Trade Ideas. Through AI-based software, you'll be able to successfully find and buy stocks without any hassle. It can be a great way to jumpstart your portfolio!
Best Chinese Stocks To Buy
Alibaba Group Holding Ltd (NYSE:BABA)
Alibaba is one of Amazon's biggest international competitors.
Coined the "Amazon of the East," Alibaba has a market cap of $718.81 billion.
Overall, Alibaba has specializations in multiple markets including eCommerce, retail, tech, internet, and more.
Overall the stock is much newer to the public market than Amazon. This means they have more room to grow.
In fact, one of the largest areas of growth for the company will be regional expansion outside of Southeast Asia.
Alibaba hit record trading prices around October of 2020 and has since hit a bit of a lull in performance.
Undervaluation suggests it may be a great time to buy.
Especially since experts are speculating a massive increase in the price of shares for the next 12 months.
The massive market cap and hold that the company has over some of the world's largest economies guarantee the company's future success.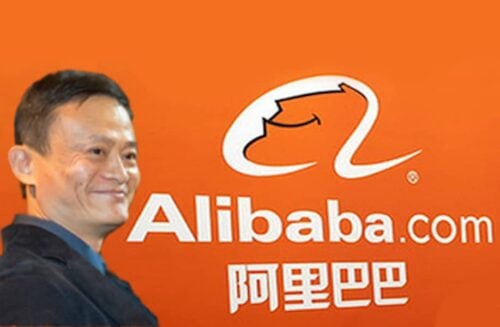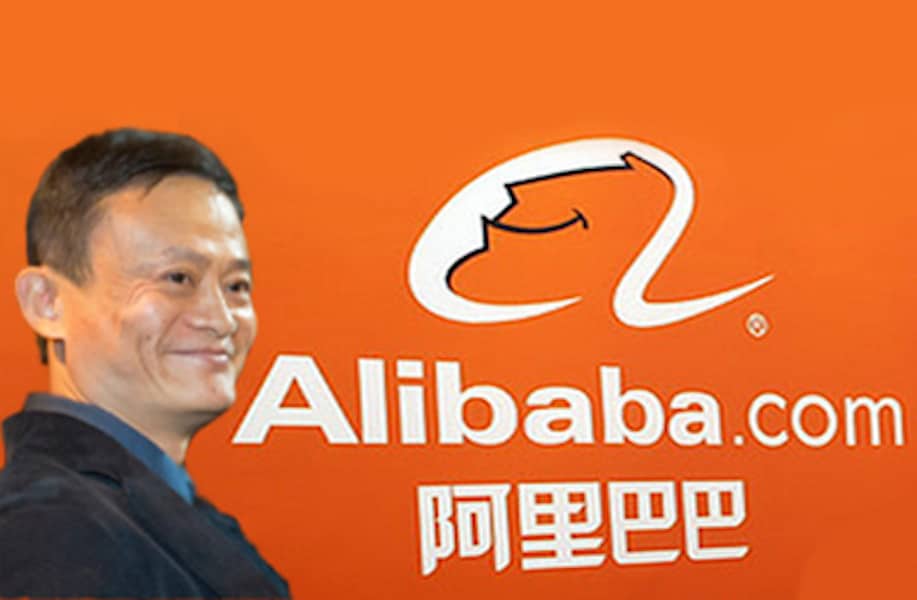 JD.Com Inc (NASDAQ:JD)
Sometimes referred to as Jingdong, JD.Com is another Chinese eCommerce company.
While quite a bit smaller than Alibaba, JD is most likely one of Alibaba's biggest direct competitors.
JD controls around 17% of the market share while Alibaba controls as much as 59% of the market.
The two companies involve different investing strategies.
JD is a much better opportunity for individuals hoping the company will expand its profit margins over time.
On the other hand, Alibaba is a better pick for investors that expect the company to show top-line expansion and growth, likely including regional expansion.
JD has a market cap of $151.74 billion. The company is at the best performance they've seen since its inception.
As US-China relations improve with the election of Joe Biden, companies like JD will likely take off.
Either way, eCommerce companies are integral to the pre, present, and post Covid world that we are all a part of.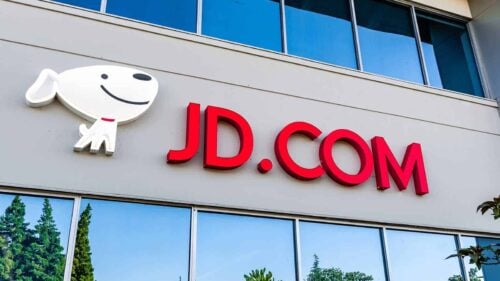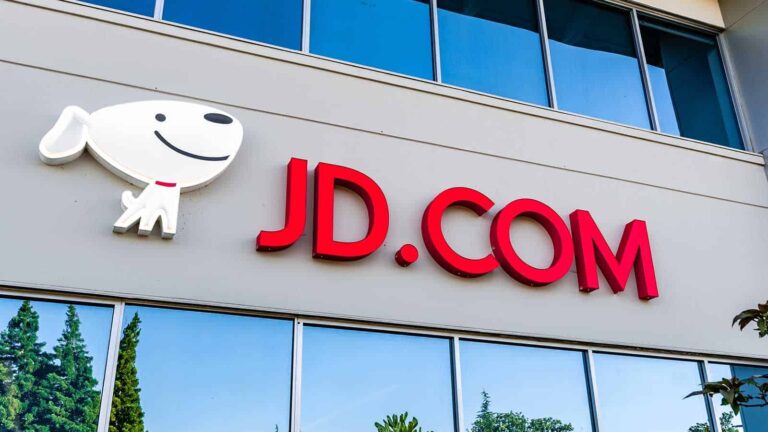 Chinese Tech Stocks
Tencent Holdings Ltd (OTCMKTS:TCTZF)
Other than Alibaba, Tencent is probably the second most popular or most widely heard-of Chinese company.
Tencent is a tech conglomerate whose subsidiaries focus on various internet-related services.
These include services and products such as entertainment, artificial intelligence, and more.
Most notably, Tencent is the world's largest vendor of video games.
In 2018, Tencent was the first Chinese company to pass the $500 billion market value threshold.
This came as a result of the company's wide variety of industry including social media, venture capital, and investment corporations.
More specific product-offerings include internet services, payment systems, music streaming, eCommerce, web portals, online games, and more.
Today, Tencent trades for its highest price in history at nearly $95 a share.
Whether or not Tencent will be able to overcome Alibaba is anyone's guess.
Tencent's diverse subsidiaries put them in a unique and advantageous position as the company expands.
China Mobile Ltd. (NYSE:CHL)
China Mobile is a Chinese, state-owned mobile voice and multimedia service company.
Impressively, China Mobile is the world's largest mobile telecom company by market cap ($109.59 billion), and the largest mobile network operator by the number of subscribers.
As of June 2020, the company had more than 946 million subscribers.
China Mobile hit peak performance in 2007 and has since stagnated, not showing too much growth or shrinkage for many years.
This is likely a result of the state's ownership of the company.
As the world continues the race toward wide-scale 5g integration, China Mobile will be one company that benefits wide-scale from the introduction of the technology.
Additionally, the company's position as a state-owned company with a majority of the Chinese population as a customer essentially guarantees that the company will continue to thrive.

China Unicom (HKG:0762)
China Unicom is another Chinese state-owned telecommunication operator.
As if having the first largest telecommunication company was not enough for the Chinese government, China Unicom is now the world's 4th largest mobile service provider in terms of subscriber base.
For all intents and purposes, China Unicom is a penny stock, currently trading for $4.42.
The company has another impressive market cap of $135.24 billion.
Relatively stagnant performance in recent years may be changed in the close future with the advent of the 5g technology rollout.
Best Chinese Bank Stocks
Industrial and Commercial Bank of China Limited (OTCMKTS:IDCBF)
Industrial and Commercial Bank of China is Chinese, state-owned commercial bank.
In 2017 and 2018, the bank was given the designation of the largest bank in the world, in terms of total assets.
Additionally, the bank was ranked number 1 in the Banker's Top 1000 world banks every year spanning from 2012-2019.
In 2019, the bank was 1st on the Forbe's Global 2000 list of the world's biggest companies.
This bank has a market cap of $269.9 billion. Performance pretty well closely follows that of China Mobile.
Since both companies are state-owned, this is once again most likely the reason why.
Investors may see expansion in the coming months and years as US-China relations are restored from the sore state they were during the Trump presidency.


Chinese Solar Stock
Daqo New Energy Corp. (NYSE:DQ)
Daqo produces monocrystalline silicon and polysilicon for use in solar photovoltaic systems.
Confused about what this means? Simply put, the company makes solar panels used for a wide variety of purposes from homes, to cars, to any other source that needs energy.
Since China is currently the largest population on Earth and will only get larger, building infrastructure with renewable energy sources will be critical.
Daqo will likely be one of the main companies involved in rolling this tech out.
This solar energy company has a market cap of $7.59 billion. They are trading for just over $109 per share.
The majority of the company's growth has taken place since the beginning of 2020.
Since January of 2020, Daqo's trading price has grown approximately 890%.
A slight drop in price indicates that now might be a great time for investors to buy.
Best Chinese Airline Stock
Airnet Technology Inc (NASDAQ:ANTE)
Airnet Technology operates out-of-home advertising platforms across a variety of platforms including airlines.
The company operates the TV screens on the airplanes of 7 airlines.
In addition to these screens, Airnet operates screens at gas stations and other outdoor media advertising platforms.
Airnet also provides non-advertising type content including sports, documentaries, weather, reality shows, and more.
Finally, Airnet holds the concession rights for the installation and operation of WiFi systems on railroads, buses, and airlines.
This broad range of digital services has the company set up for many years of growth as technology is ever-more integrated into our lives.
Airnet now has a market cap of $42.98 million and is trading for $3.42 a share.
However, investors should act quickly as the company is seeing stock market expansion for the first time in many years.
As international travel is opened back up in the coming year, Airnet will be critical to the advertisers hoping to tap into the large audience of airline fliers eager to get out and do the traveling they haven't been able to for over a year.
Best Chinese Penny Stock
Tuniu Corp (NASDAQ:TOUR)
Tuniu is a Chinese travel agency company. Further,
the company offers a variety of products and services including airline and railway ticketing, car rentals, packaged tours, accommodation reservations, corporate travel, and more.
It's understandable why the stock hasn't performed the best in the pandemic world we currently live in.
Although, performance has been down for a number of years.
Tuniu Corp saw a small jump in November of 2020 and is experiencing another jump now.
This signifies that investors are optimistic about Tuniu moving forward with a Biden presidency.
Tuniu is trading for $2.68. Invest now, before international (and domestic) travel take off.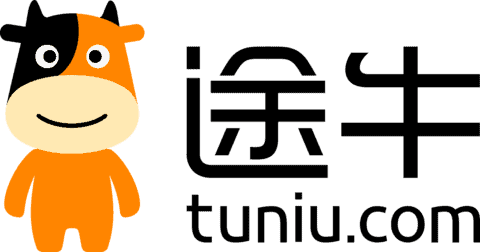 Chinese Education Stock
TAL Education Group (NYSE:TAL)
TAL is a Chinese holding company headquartered in Beijing.
The company offers after-school education for students in both primary and secondary schooling systems.
The company's services are provided through a number of formats and platforms.
These include small class offerings, one-on-one tutoring, and online course choices.
The Chinese education system is fostering the development of the largest group of youth on the planet.
Education services are critical and the company's stock market performance proves just this.
Further, 2020 was a great year for TAL who is now trading at its highest price in history.
Buy a share of TAL for just north of $80 today. This $32.11 billion market cap company is here to stay.
Best Chinese Stocks: Final Thoughts
Economists don't dispute it: China's economy will one day surpass the likes of the US.
It's not a matter of if, it's simply a matter of when.
Investors with a solid understanding of the implication of this expansion can gear their portfolio toward more international exposure.
This will allow them to derive the benefits of these growing companies who likely one day compete with even Amazon.
Which of these Chinese stocks sound interesting to you? Find these selections and more on WeBull. First-time users of the WeBull platform will get a few free stocks just for getting started!