Metaverse stocks are a gateway to get in on the ground floor of a revolutionary tech that may reshape online interactions for years to come. But should you jump on the bandwagon as early as now? Read on to discover our picks for the best metaverse stocks to buy now.
Meta Platforms, Inc. (NASDAQ: META)
In 2004, Facebook bought the startup virtual reality company Oculus, kick-starting its journey to the metaverse. However, Facebook's virtual reality (VR) division struggled to sell products to the market when first released.
Consequently, it made it seem like a fad — expensive equipment that will never replace PC and mobile gaming. However, Zuckerberg's recent announcement that Facebook would be rebranded as a metaverse company sparked investor interest in the metaverse concept.
Meta recently transitioned to its new ticker, META, this year. Because Facebook is already a collection of communities through its many apps and communication channels, it makes sense for the corporation to shift to the metaverse.

Given Facebook's leading stock position and present first-mover status in work-related applications, the company might arrive there sooner than others. Moreover, its profitability and cash flow generation are undeniably massive, which puts most investors at ease.
Meta's stock trades at a multiple of 12.3 based on the previous four quarters' average earnings per share of $13.22 for the company. Compared to the Nasdaq 100 index, which trades at a multiple of 25.2, it is a 51% discount.
Therefore, for Meta stock to trade at the current market price of $334, or a $905 billion market value, it would need to increase by 104%. The corporation is continually expanding, so $1 trillion appears easily attainable by 2030.
In the long run, some projections indicate that the value of the metaverse market by 2030 might range from $1.6 trillion to $30 trillion.
With a committed burn of $10 billion on its Reality Labs division in 2021 and an additional $2.9 billion in the first quarter of 2022, Meta has the greatest firepower of any group creating it.
Roblox Corp. (NYSE: RBLX)
Roblox has created a massive virtual world with over 11 million unique experiences and 50 million active players on any given day. It has already embraced the metaverse in many ways by offering this immersive space to gamers across the globe.
Players can also use the Roblox Studio to create new 3D spaces for anyone to enjoy. The platform is tied together through the Roblox Cloud, providing the infrastructure to bring everything together.
While created for younger audiences, Roblox has expanded to accommodate all ages of gamers and casual players alike. Catching the eye of popular artists, the system has already hosted several virtual events and concerts.
The company only went public in March of 2021, and share prices have dropped considerably since then.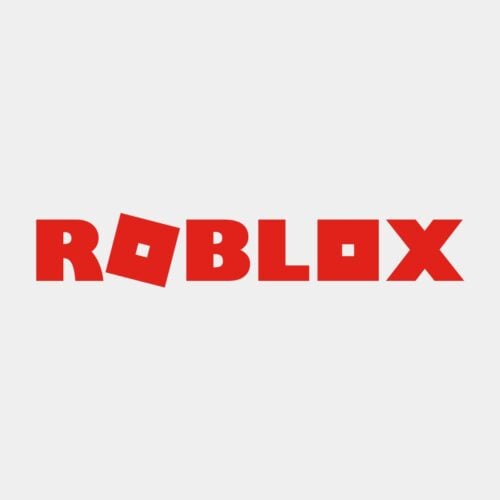 Roblox appears to be a case study for many of the "stay-at-home" growth businesses in the first half of 2022. Its stock price was driven too low, too quickly, and is now stabilizing as Wall Street acknowledges its user and revenue growth is not slowing down.
The business is adding millions of new users on average every day, which will keep its income engine running smoothly in the years to come.
Additionally, the company's challenging year-over-year comparisons should return to normal in the upcoming months as fewer pandemic restrictions kept youngsters at home during the second half of 2021.
However, it's crucial to keep in mind that Roblox is more than simply a "stay-at-home" investment. The firm continues to attract new consumers for its content, as seen by its daily active user and hours of engaged statistics.
Each day, this user base gets older (and has more money to spend).
Roblox is also a reasonably inexpensive form of entertainment. Roblox becomes increasingly alluring if the cost of other extracurricular activities rises quickly due to inflation. The business is still a long-term buy-and-hold investment.
Microsoft (NASDAQ: MSFT)
At Ignite 2021, Microsoft stated that it wanted to be the firm powering the metaverse. The company is seeking a "permanent, digital universe that is related to many parts of the actual world, including people, places, and objects," rather than what Stephenson envisioned in 1992.
Microsoft's aspirations are less ambitious than Meta's, at least for the time being, emphasizing bridging the gap between office and remote employees. The firm has announced that it will begin with Dynamics 365 Connected Spaces.
Mesh, a second product, will combine with Microsoft's famous Teams program to allow remote employees to communicate with office workers in meetings using customized avatars.

With an increase in revenue of 18% and operating income up by 19% from last year, Microsoft remains a powerhouse within the tech industry. Microsoft announced that it plans to purchase Activision Blizzard in a blockbuster $68.7 billion deal in mid-January.
With one of the biggest studio acquisitions in recent years, the company could potentially change the video game landscape through its presence in the Metaverse. Despite the tech market taking a hit overall, share prices are up roughly 10% from last year.
This is likely due to the continued success of Azure and its Office 365 platform.
Even better, Microsoft's current price-to-earnings ratio of 27.6 is far lower than the 34.6 multiple it has averaged over the last five years. Investors should consider taking advantage of opportunities to purchase shares in best-in-class IT companies at a reduced price.
Snap, Inc. (NYSE: SNAP)
Snap Inc. controls many of many social media companies in the metaverse, including Snapchat, Spectacles, and Bitmoji. Originally known as Snapchat Inc., the company rebranded itself to Snap Inc. on September 24, 2016, to include the Spectacles product under its name.
Rather than being a virtual reality experience, which completely immerses the user, the company is developing augmented reality.
Unlike virtual reality, where users are largely oblivious to their physical surroundings, augmented reality empowers them and blends the digital and physical worlds.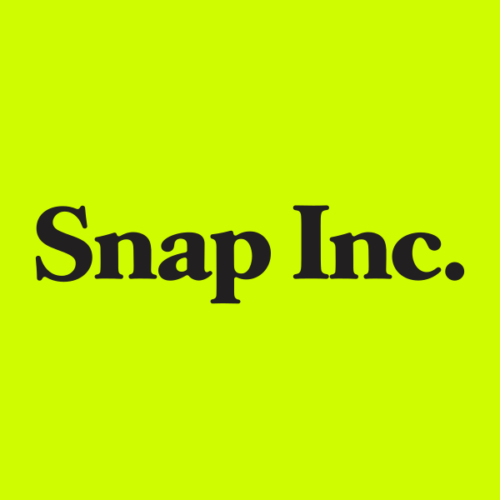 The app company hopes to empower people to express themselves in new ways while expanding friendships within the metaverse. Snap's stock price has been on a downward trend, resting 55% lower than last year.
This is likely due to missed opportunities with revenue and earnings per share. However, Snap is looking to climb out of this hole and surpass its competitors.
Snap's most recent earnings report was on April 21. While exceeding forecasts for daily active users, the firm failed expectations for profitability, sales, and average revenue per user in the first quarter.
Snap shares fell another 30 percent in May. The business disclosed in advance that it would not reach its second-quarter projection, continuing its downward trend that began after the earnings failure.
None of this appears to be really positive for Snap. The good news is that there is little anticipation for Snap's second-quarter earnings. Wall Street analysts have decreased their full-year earnings-per-share (EPS) forecasts for Snap over the past 90 days.
By the end of July, Snap is expected to release its second-quarter earnings. The business may see a boost if it meets or exceeds its already modest expectations. Furthermore, it's conceivable that management identified the issues and has already created plans to fix them.
Snap has introduced a brand-new subscription service called Snapchat+. Subscribers may access specific features within the Snapchat app for $3.99 monthly. Snap's reliance on advertising won't be resolved, but it's a start.
After years of living in Meta's shadow, Snap says it finally has a chance to get a win over its main competitor, as it has recovered more quickly than anticipated from privacy changes.
Unity Software Inc. (NASDAQ: U)
Unity Software, founded in 2004, is firmly poised to profit from metaverse technology. The tech company provides a platform for creating and operating real-time, interactive 3D content.
Its software sees use within filmmaking, the gaming industry, augmented reality (AR), and virtual reality devices.
Unity helps big game studios and small businesses quickly and efficiently build and run high-quality games, allowing them to compete in the global video game market.

Games created on its platform are seen on various systems, including PlayStation, Xbox, iOS, Android, and Windows.
During the company's recent earnings call, CEO John Riccitiello mentioned that Unity will "support and shape metaverse" and "emphasize content creation, cross-platform access." Also highlighted was the company's 43% increase in revenue ($315.9 million) from last year.
With its recent acquisition of its long-time partner Metaverse Technologies, Inc., Unity Software is ahead of the competition in metaverse development.
While some investors are concerned about Unity's present difficulties, they are only anticipated to last a short while. To develop its platform, the management team is resolving the technological problems and using the knowledge obtained from the experience.
Unity's SaaS business model and ecosystem have a proven track record of generating profits. Additionally, it has a strong financial sheet, with total assets of $4.9 billion at the end of the first quarter, including $1.2 billion in cash and equivalents, and total liabilities of $2.6 billion.
Even if the U.S. economy enters a recession, long-term investors stand to gain from Unity's present stock price decline. According to research, the stock market often recovers from recessions, especially the tech-heavy Nasdaq Composite.
The positive aspects of Unity make the stock a good long-term investment.
Top Metaverse Stocks
Nvidia (NASDAQ: NVDA)
Nvidia has long been regarded as one of the best semiconductor companies and video processing chip producers globally, currently powering self-driving cars, bitcoin mining, and cloud gaming.
Its video processing chips boost computing power to a higher degree than most of its competitors, making this brand appealing to consumers. This is also why crypto miners are a hot commodity Nvidia graphics cards.
The company's move into artificial intelligence (AI) and other fast-processing technology makes it a significant player in the metaverse.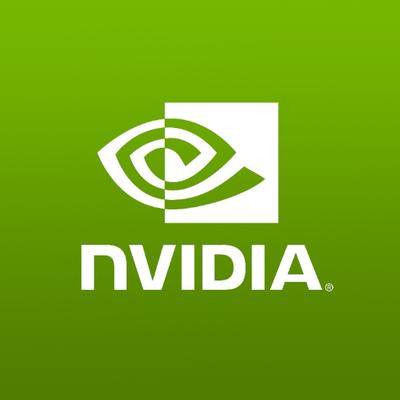 Nvidia recently launched its Omniverse Enterprise to the general public to take advantage of the growing opportunities in the metaverse industry.
Omniverse is an open virtual reality platform where design teams worldwide can collaborate to create and simulate 3D renderings in real-time.
Its potential adoption in the enterprise sector, specifically in design, as a real-time simulation will significantly increase engineering productivity.
Looking at its financials, Nvidia is in an excellent position profit-wise.
The market value of Nvidia stock, which previously traded at more than $850 billion, has dropped by 56% from its peak. Given that it is involved in several multibillion-dollar prospects, it is plausible to assume that by 2030, it will reach or even surpass its previous peak.
If the firm achieves the forecasted revenue of $33.5 billion for the fiscal year 2023, it will have increased the measure at a compound annual rate of 28% during the previous five years.
It will be sufficient for Nvidia to surpass the $1 trillion value milestone if it keeps up that growth pace through 2030, providing its steady price-to-sales ratio. In fact, even a growth rate of half that would be sufficient.
Shopify (NASDAQ: SHOP)
One of the most critical aspects of the metaverse is that its developers desire a thriving economy within integrated virtual online environments. Assets, cash, and the capacity for content producers to be compensated must all be digitized in the virtual world.
That's where Shopify comes in.
Shopify is an integrative e-commerce platform that supports businesses in selling products and services online. Since its humble beginnings, the company has grown its toolkit and offers to include various ancillary items that small companies require to succeed.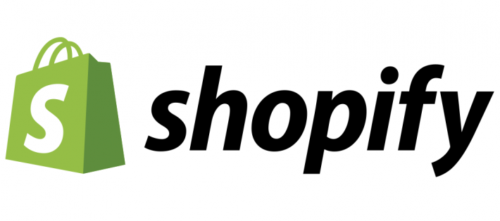 This year, it took two significant initiatives that relate to the possibilities of metaverse commerce. One example is the purchase of the augmented reality app Primer.
This acquisition provides Shopify with an effective tool in the metaverse, allowing members to build up possible storefronts in the digital world.
Shopify is also developing a new NFT platform, allowing digital producers to directly sell art and other material to customers.
Thus, it positions Shopify to link into the metaverse and offers it a footing in the virtual world's future business goals. As these future ambitions unfold, the company is still doing its best to develop e-commerce solutions for businesses.
Being the top producer of such software and apps, shares of this metaverse stock could be quite secure.
Also, Shopify has become a force due to its "one-stop-shop" strategy for allowing e-commerce. In comparison to other companies aside from Amazon, it currently has more e-commerce revenues coming via its network.
Shopify, though, could only be getting started. As more merchants turn their attention to online sales, the platform's $4.8 billion in revenue over the previous year represents just a small portion of the projected $153 billion (and increasing) global market opportunity.
Autodesk, Inc. (NASDAQ: ADSK)
Autodesk was founded back in 1982 and is well-known for its two and three-dimensional software. Several products, such as AutoCAD and Revit, allow engineers, designers, architects, and the like can create virtual designs of products, buildings, and more.
To help lay the foundation for the metaverse, developers are using Autodesk's software to create virtual worlds. Autodesk has embraced this trend, setting up a line of software designed specifically for the virtual world.
To expand its virtual footprint, Autodesk is in the process of acquiring The Wild, specializing in extended reality. Share prices are lower than expected, seeing a 30% drop over the last year. However, its financials look strong, providing Autodesk with some traction to clear the mud.
These software applications collectively generate substantial income and cash flow. Even with significant headwinds from foreign exchange, management expects Autodesk to earn just over $2 billion in free cash flow this fiscal year.
Guidance anticipates double-digit free-cash-flow growth through the fiscal year 2026. The stock now trades at a forward P/FCF ratio of 20 with a market valuation of $41 billion.
Although this isn't very inexpensive, shareholders who hold for the long term should benefit from Autodesk's history of success and aspirations for the future.
Cloudflare (NYSE: NET)
Cloudflare, Inc. deals in American web infrastructure and website security, providing content delivery network and DDoS mitigation services. The company connects a website's visitor to its customer's hosting provider by acting as a reverse proxy.
As part of Project Honey Pot, an open-source project that monitors internet fraud and abuse, Matthew Prince, Lee Holloway, and Michelle Zatlyn founded Cloudflare in 2009.
As of September 13, 2019, Cloudflare opened public trading on the New York Stock Exchange after filing its S-1. Cloudflare stock hasn't seen much growth since November 2021, resulting in a lower share price than last year.

NET stock's profit in the fall quarter met analyst expectations, while revenues exceeded expectations. Cloudflare reported non-GAAP earnings per share that were in line with analysts' quarterly estimates.
The ability of Cloudflare to continuously construct products on top of its network has significantly increased its total addressable market.
According to the company, the market opportunity has increased from $32 billion in 2018 to $115 billion in 2019, with a route to $135 billion by 2024. If a few of Cloudflare's more recent products see greater success than anticipated, that number may potentially increase.
With little under $1 billion in planned yearly revenue this year, Cloudflare is still in the very early stages of its development story. No matter what, the company is a must-watch because of its consistent profits and the current undervaluation of Cloudflare shares.
What You Need to Know About the Metaverse
Around the end of October, Facebook made news when it announced that it would change its name to Meta and pursue creating a metaverse. The company's vision is to create unified virtual online communities for people to play, work, and stay connected.
According to Bloomberg Intelligence, metaverse technology could potentially be worth $800 billion in the next three years.
According to technologists, the metaverse is a permanent, shared, 3D virtual world. People gather for various activities, including playing games and conducting business.
However, Mark Zuckerberg defined it as "an embodied internet that you're inside of rather than just looking at." A vast virtual reality space, like the one in Ready Player One or Tron, might be years away.
But Facebook and other forerunners are hard at work establishing the basis for a future in which family, friends, employees, and others may meet and engage in shared digital places that look and feel real.
We are not simply referring to VR head gears and video conferencing. People will require real-world services, from entertainment to money, even online, and that's where the metaverse platform comes into play.
Organizations as diverse as Amazon, Netflix, DoorDash, and Robinhood could contribute to an integrated virtual universe in the future.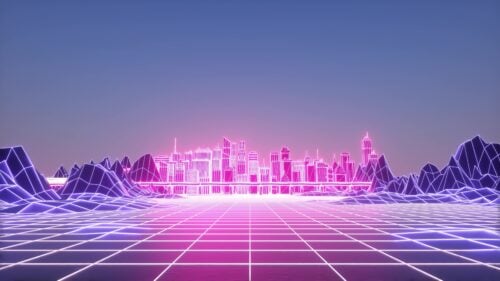 Business Opportunities in the Metaverse
It's easy to see the positives of living in a world free of physical restrictions within this virtual environment. These worlds will merge with the internet as a whole and other consumer smart devices with their distinct characteristics and themes.
In addition, companies are rewarding developers of high-profile metaverse locales. As a result, investors and huge IT companies are fighting for a piece of the metaverse pie and the chance to create their own metaverse platform.
This rivalry has the potential to generate massive developments in surrounding tech.
Should You Buy Metaverse Stocks?
Metaverse stocks could be one of the most promising investments on the stock market today. Even in its infancy stage, the metaverse is showing a lot of potential as an investment.
Several technological powerhouses are scrambling to be the leaders in this growing industry. Even if there's no easy way to forecast how things will turn out, the companies listed above have demonstrated their stability and could be staples in metaverse technology.
However, you should still do your due diligence before investing in any stock. If you want a piece of the action, check out our best metaverse stocks list.
Where to Buy Metaverse Stock
Robinhood is an online investing platform where you can buy various U.S.-listed stocks, margins, and IPO investments. This app is available on Android and iOS and allows you to invest in the publicly traded metaverse stocks listed above without paying commissions.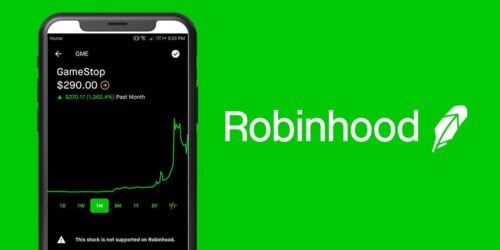 Webull is a free online stock trading platform where you can trade metaverse stocks, ETFs, and options commission-free. Webull allows you to buy/sell over 3,000+ US stocks and futures, forex, and market indices.
Best Metaverse Stocks: Final Thoughts
The metaverse is still relatively new, and investing now could let you get in on the ground floor of a burgeoning tech. However, because this technology is unproven, it may mostly appeal to people seeking speculative investments.
The good news is that investors of all levels can participate in these stocks and contribute to new forms of technology that may shape our planet for future generations.
Mark Zuckerberg and other industry leaders believe that VR and AR will be integral parts of our lives in the not-so-distant future, which could make now a good time to invest in this sector.
Metaverse Stocks FAQ
Take a look at our answers to the most frequently asked questions about stocks in the metaverse.
What Is the Metaverse?
Metaverses are permanent and shared social networks of the 3D virtual world where users can gather for various activities.
Businesses delving into the virtual world, such as gaming companies, social media companies, and online service providers, are included in this category.
What Are Metaverse Stocks?
Metaverse stocks are shares of companies that are involved in developing the metaverse. Many companies are involved in the metaverse, including video games, social media, online service providers, and more. We've rounded up some of the best on our list.
What Companies Are Involved in the Metaverse?
The metaverse is still in its early stages of development, but there are already a handful of companies involved.
Most social media companies work around the metaverse, like Meta (formerly Facebook). Some companies provide peripheral services that lend towards the metaverse, including hardware and software.
Can You Invest in the Metaverse?
Investing in the metaverse is as simple as investing and supporting companies that are pushing to build it. You can buy a stock or a metaverse ETF if you're looking to invest in this budding technology. For starters, you can browse our list of top metaverse stocks today.
What Is the Best Metaverse Stock?
Meta is arguably one of the best metaverse stocks out there. Its products are still best-in-class, and the company has no real competition across different categories. You can also consider other well-known names such as Microsoft, Roblox Corp, and Unity.