---
Facebook is a well-known social media platform that has evolved beyond connecting people and aiding interactions.
The social networking site offers advertising, which connects businesses to target audiences via Facebook pages and ads created by them.
Over the years, the number of monthly active users has increased massively as it has become accepted in most parts of the world.
Facebook Inc. is a social media giant that brings in billions each year.
So, how does Facebook make money? Read on to find out.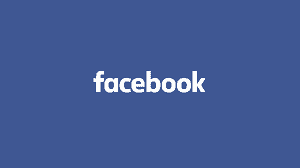 How Does Facebook Make Money?
Primarily, Facebook makes money through ads. However, there are different ways through which the current business model generates money.
Apart from its primary revenue (ads), Facebook Inc has been adding to its digital line-up to increase how the company can profit.
Facebook acquired some companies and partnered with others in the technology industry.
These companies include WhatsApp, Jibbigo, Instagram, Oculus Virtual Reality, Onavo, and Atlas.
It is no wonder Facebook's market capitalization is around 450 billion dollars.
Facebook's revenue comes from its advertising space (substantially from advertising sales to marketers) and other forms of revenue.
Let's look at the different ways Facebook makes money.
Advertising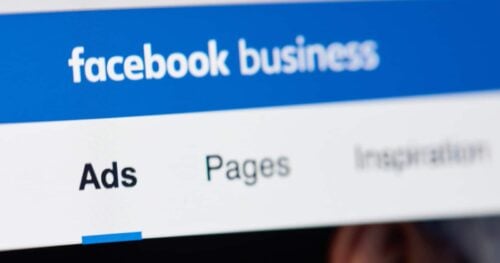 Ad revenue is the main source of income for Facebook. It's almost impossible to think of Facebook and not think about ads.
Facebook places ads on its social networking site and other third-party mobile applications or websites that are partners with the company.
Marketers' ads are placed on the company's Facebook, Instagram, WhatsApp, and other platforms.
Marketers pay based on the number of actions, clicks, and impressions delivered to the audience, along with other market data.
This is very effective as Facebook already gathers data from the content its monthly active users share and post, which helps to target potential customers.
Facebook pages allow advertisers to create a page for their brand or company and effectively market to those with accounts on the Facebook platform.
The cost to advertisers is typically low versus the numbers they see from sales generated via Facebook ads.
The advertising revenues that Facebook brings in are a major tool for creating income for the company.
As the global economy started to feel the effects of the coronavirus pandemic, many businesses turned to online advertising to increase sales.
Other Revenue
Facebook sees other income from the payments and fees that developers using its payment infrastructure are charged.
It also sees income from the delivery of hardware devices and net fees from developers.
For its net income, Facebook does not offer a separate breakdown.
How Much Money Does Facebook Make From Its Monthly Active Users?
You might be wondering what sharing video or content on your news feed does for the company? Well, it does a good deal.
Interacting on the platform allows Facebook to collect data that can then be used to target you for products and services you might be interested in.
The Social networking site has made quite a substantial profit within the span of 7 years (from 2013 to 2020).
Within that time, its revenue grew from $7.87 billion to $86 billion.
The move towards e-commerce in the previous decade was evident in the data from 2016.
Facebook reported that it reached 3 million active advertisers, of which 79% were outside of the United States.
For the advertising revenue in 2020, Facebook posted $84.2 billion, which was 98% of its revenue.
The other revenue the company brought in was just 2% of the total amount for the year.
History of Facebook
At first, Mark Zuckerberg created a network called FaceMash from his dorm room while attending Harvard University.
It was not an app with a news feed but instead, one that enabled users (Harvard students) to vote for attractive women.
The popularity of FaceMash did not last long.
However, Zuckerberg went on to create a campus-wide social network.
Then, Mark and his four roommates worked together to create TheFacebook.com.
An angel investor then helped Zuckerberg with a hefty investment. The investment was around 500,000 dollars.
The site became popular among the Ivy League schools, gaining about 1 million users by the end of 2004.
Ever since it began its journey in becoming one of the best and most recognizable companies of the 21st century.
Facebook stands among the important forces that brought the internet to the user-generated content called "Web 2.0."
Now, as a standard organization, Facebook has board of directors and key management personnel.
The key management personnel are Mark Zuckerberg who is the Chairman and Chief Executive officer, Sheryl Sandberg (Chief Operating Officer), Mike Schroepfer (Chief Technology Officer), David Wehner (Chief Financial Officer), Chris Cox (Chief Product Officer).
Who Owns Facebook?
Facebook was the idea of Mark Zuckerberg and his roommates who were all students of Harvard University.
Their names are Chris Hughes, Eduardo Saverin, Andrew Mccollum, and Dustin Moskovitz.
They worked with Zukerberg on what is now one of the most valuable social networking sites.
Mark Zuckerberg is now the controlling shareholder of the corporation.
Vanguard Group, BlackRock Inc, FMR LLC, and T. Rowe Price Associates Inc are also major shareholders of the company.
What Is Facebook Worth?
Facebook Inc is part of the front liners of the tech industry in the United States.
The company sits among the top tech giants that are Apple, Google, Microsoft, and Amazon.
To many, the company is an icon when it comes to the technology and information sector.
The company is worth quite a fortune.
With a net profit margin of 33.9%, Facebook posted a net income of 29.1 billion dollars on 86 billion dollars for 2020 alone.
38.4 billion dollars, or 45% of the revenue, came from Canada and the U.S. The other 55% came from across the globe.
Facebook figured out that in the 2nd quarter of 2020 revenue was down for advertising.
However, Facebook improved over the next two quarters.
It is believed that the company was able to achieve this as a result of e-commerce that gained momentum during the Covid-19 pandemic.
How Can Facebook Make More Money In The Future?
Facebook is due to make income from a number of ways, including its Facebook Pay application which rolled out last year.
It will also make revenue from the companies it owns such as WhatsApp, Instagram, Occulus VR, and LiveRail.
Facebook's revenue was taken into question in 2018 when Zuckerberg was made to sit in front of the congress.
Congress grilled him about some allegations regarding Facebook selling users' data.
Zuckerberg claimed that the concept was misinterpreted.
He said that all Facebook does is allow advertisers to say who they want to reach and that they create the placement for the ads based on that data.
The likes of Twitter and LinkedIn are major advertising competitors. Facebook can make more profit if the fears of active users and potential users are addressed.
The company may be crossing from the information sector into the e-commerce sector on a large scale.
To achieve this, Facebook will need to take a step forward, however.
Currently, Facebook is looking to go into the digital currency terrain.
Facebook has already launched their Facebook Pay platform which allows users to pay for products and services via the app, as well as send and receive money from other users.
A digital currency, Libra, is in the works for Facebook as well. This will only further profit fro the tech giant if the project is successful.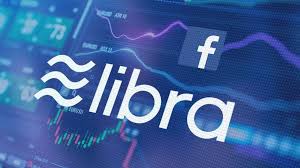 The Bottom Line: How Does Facebook Make Money?
Facebook makes a hefty profit and will likely continue to do so.
The need for information and desire to connect with each other digitally will always be there.
Whether that be through advertising or through communication via a news feed and messaging application, people want to connect.
Facebook helps users to better connect via status updates, videos, photos, and their messenger.
The fear of missing out on something is a trigger agent for Facebook users.
This is good news for advertisers who use Facebook to promote their products or services and depend on user data from shared content to do so.
The world has become tech-defined and this only means the need for digital advertising will rise.
In years to come, Facebook advertising will continue to be a major part of marketing for any company or brand.
However, Facebook will continue to legally find a way of harnessing data for advertisers as this leads to huge profits when it comes to placing ads.
Now that Facebook allows payments via its platform, the company has already crossed into the realm of e-commerce.
Facebook will stay in the market as a tech giant for a long time because of its innovative ways of making gains with its platform.
The value of information technology is not going anywhere, and Facebook is well aware of this.
The company will likely increase its other forms of revenue, although advertising will continue to be the main source of income for the corporation.