Can you buy Instagram stock for your investment portfolio?
Instagram is a wildly popular app that has over one billion users worldwide.
Due to its rampant success, it is one of the most popular stocks traders want to purchase.
But can you buy stock in Instagram?
Keep reading to find out and get our picks for top competitors to invest in!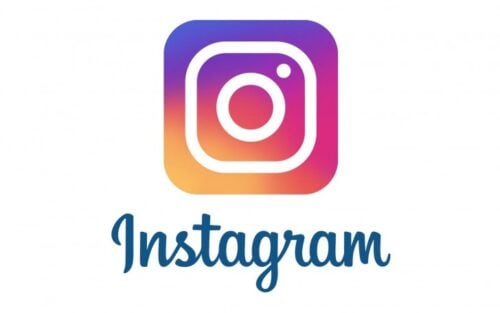 What Is Instagram?
In case you have been living under a rock for the last decade, the Instagram app is a social media platform that allows its 1.3 billion users to interact with followers through media sharing.
Founded in 2010, Instagram is a video and photo-sharing app that allows users to take photos, apply filters, and share them with friends on social media.
These are Instagram's standout features:
Photos and Filters – Many Instagram users are drawn to the app through its photos and filter features that allow them to transform everyday snapshots into professional-grade images.

Video – The video feature allows Instagram users to create 60-second clips with followers (similar to TikTok), and businesses to create advertisements.

Instagram Live Video – This feature creates a live stream for viewers to interact with content creators through real-time streaming that does not fit within the 60-second constraints of regular videos.

Instagram TV (IGTV) – IGTV allows Instagram users to create video content that is up to an hour long that can be flipped through like channels, similar to traditional television.

Instagram Stories – Instagram stories let users record stories that remain on the platform for only 24 hours after posting, similar to Snapchat.
With so many excellent features geared toward everyday people and businesses, it's no surprise that the platform attracts over a billion users.
Who Owns Instagram?
The social media company Facebook (Meta) owns Instagram.
Facebook purchased Instagram in 2012 for about $1 billion in cash and company shares.
Now known as Meta Platforms Inc, Facebook is a popular social media platform where users post statuses, upload pictures, and videos, as well as share messages (through Facebook Messenger).
Facebook changed its name to Meta Platforms Inc in late 2021.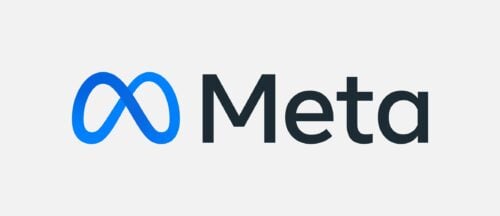 The company was founded by Mark Zuckerberg in 2004, who remains its CEO today.
Unlike Instagram, Facebook had an initial public offering (IPO) in May 2012.
Aside from Instagram, the social media company Facebook also owns many other subsidiaries, including:
These are just some of the companies owned by the social network platform.
With its hands in so many markets, it's clear why so many investors see the company as a good investment.
What Is Instagram Worth?
Facebook decided Instagram's worth in 2012 when it purchased the company.
At that time, it was valued at over $1 billion.
As the userbase, content contributions, and brand value all increase, the company's worth does as well.
What Is Instagram's Revenue?
Instagram earned an estimated $24 billion last year.
Instagram's revenue contributes 37% to Facebook's revenue.
Can You Buy Instagram Stock?
The quick answer to this question is, no, you cannot buy stock in Instagram, as it isn't an independent company.
But because Facebook owns Instagram, you can quasi-invest in it through the parent company.
So if you own some shares in Facebook, then you already invest in Instagram!
Technically, you won't be invested in Instagram, but it is essentially the same, as Instagram's performance will be reflected in the larger Facebook share price.
The upshot of Facebook owning Instagram is that you're also buying into several other well-known tech brands such as Facebook Messenger, WhatsApp, Oculus, and more.
Facebook is always buying up smaller tech startups, so FB shareholders always have some new line of tech innovation to improve their stock portfolios.
When Is the Instagram IPO?
There is no scheduled Instagram IPO date in 2023.
Since it is owned by Facebook, the company is not expected to go public.
Facebook had its IPO in March of 2012 and it is currently one of the most active ticker symbols on the market each day.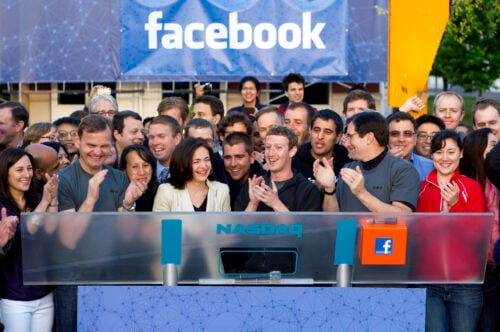 How to Buy Instagram Stock?
Buying Instagram stock is very easy.
First, you need to open a brokerage account.
There are hundreds of investment apps you can download and use.
Some popular online brokerages include Robinhood, WeBull, M1 Finance, and TD Ameritrade, among others.
Once you create an account, you have to connect a bank account and fund your brokerage account.
Most online brokerages nowadays do not have an investment minimum or minimum deposit, though some might.
Once you have your account funded, you can simply search for Facebook's stock symbol, FB, and you can buy as many shares as you want.
Interested in buying stock in Facebook so you can own a piece of Instagram too?
Check out Webull, a zero-commission brokerage where you can get 2 free stocks just for joining.
What Is the Stock Symbol for Instagram?
While there is no Instagram ticker symbol, as the company is not publicly traded, you can invest in Facebook (Meta) stock NASDAQ: FB.
Buying parent stock has both advantages and disadvantages.
For advantages, investing in a parent company usually gives you broader coverage over some sectors.
For example, when you buy Facebook shares, you're getting a stake in Instagram as well as other subsidiaries that Facebook holds.
As far as disadvantages go, parent companies that own a lot of subsidiaries like Facebook tend to have high share prices.
So while you are getting a lot of coverage in the market, you have to put down more money upfront to get your foot in the door.
This could be difficult for new investors who are just starting out on the stock market.
You also don't really have a choice as to whether your investment money goes to fund the subsidiary of interest to you.
So as you can see, buying Instagram stock would have some positives and negatives.
You would get all that positive exposure from buying into the parent company and all its owned subsidiaries, but you'll also have to deal with the higher share price.
Also, you will be investing in tech that you might not be interested in.
There may be other risks to investing in Meta, formerly Facebook.
Facebook is in hot water right now with many governments and regulatory agencies.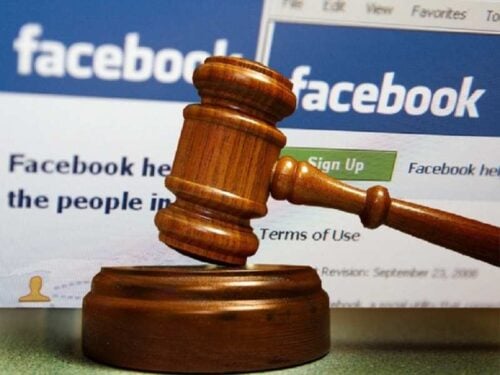 Many countries have been passing strict regulations surrounding the company's activity and security practices, and these restrictions could have effects on the share price going forward.
There are also some questions about whether or not the company is violating antitrust laws due to its overwhelming presence in the social media marketplace.
Also, while the company is still the single largest platform online, its membership rates have been falling in recent years, and other social media companies are catching up.
What Is Instagram's Stock Price?
Over the past five years, Facebook stock price has grown more than 300% from sub-$100 share prices in 2016 to over $300 per share in 2021.
Facebook stock has a daily average trading volume of around 20 million, meaning that nearly $5 billion worth of Facebook shares trade hands every day in the stock market.
So let's do some math to see how profitable Facebook/Instagram stock is.
Had you invested $10,000 in Facebook back during its original IPO in 2012, you would have gotten 263 shares.
Assuming that you did not add any money to this account, then that $10,000 would have increased to over $81,000.
An 800% growth rate is surprisingly not the best stock market returns around, but it is a very good ROI.
Facebook and Instagram Competitors
If you want alternatives to Instagram stock, keep reading for some competitors that should be on your radar.
Google (NASDAQ: GOOGL)
Google is a global company that has been dominating the internet and online space for years.
Even though Google is technically controlled by its parent firm Alphabet, Inc., it is publicly traded on the NASDAQ.
This means that you can invest directly without needing to buy shares in its parent company.
Its search engine and services like Gmail, Google Maps, and YouTube are all very popular.
YouTube would have the most in common with Instagram, and it even released a new video sharing feature for bite-sized clips like Instagram's video feature.
So far, its year-to-year revenue is up 64% and shows no sign of slowing down.

Twitter (NYSE: TWTR)
Twitter is a widely used social media site that allows messages to be posted in 280 characters.
This stand-alone company was founded in March 2006 and has since experienced a surge in users, who send over 500 million messages (or tweets) a day.
Also, many investors actually use the platform for stock research.
Twitter is also used by companies all over the world for customer outreach and news updates.
This is where the company shares many similarities to Instagram, as it is an exceptionally solid tool for companies to connect with clients and promote products or services.
In terms of performance, Twitter has seen some great numbers over the last year.
Its year-to-year revenue is up 74%, and its net income has increased by over 104% so far.
If you haven't invested in Twitter yet, definitely keep a close eye on this stock.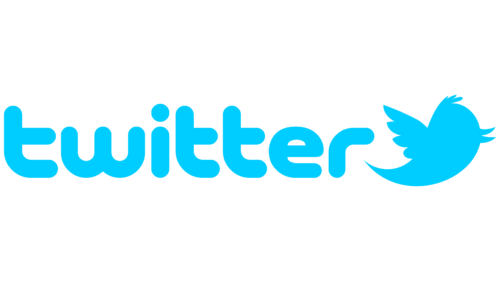 Instagram Stock: Final Thoughts
At the end of the day, investing in any large tech company could be a good way to round out your portfolio.
There are several financial benefits of owning Instagram/Facebook stock.
Instagram has been one of the fastest-growing apps of all time and is part of one of the biggest social media companies in the world.
Instagram Stock FAQ
Take a look at our answers to the most commonly asked questions about investing in Instagram stock.
Is Instagram a Public Company?
Instagram is not a public company.
It is a subsidiary of Facebook and does not have stock available to trade.
Facebook is publicly traded and accessible to retail investors.
How Much Is the Stock for Instagram?
The stock price for Instagram's parent company, Facebook (now Meta) has traded for about $250 to $360 per share over the last year.
Separate stock for Instagram is not available.
Is Instagram a Good Stock to Buy?
If Instagram stock is ever available to the public, it could be a good investment.
The platform boasts an impressive user base and has a wealth of potential to expand its reach and features through backing by its parent company, Facebook (Meta).
How Can I Buy Instagram Stock?
You can buy Instagram stock by purchasing FB shares.
Investing in Facebook, or Meta, is simple, as it is a publicly-traded company.
The quickest way to invest in Facebook would be to find an online broker (like Robinhood or Webull), sign up, and pick up as many shares as you're willing to buy.
What Are Instagram Stocks Worth?
While it's difficult to pin down exactly how much Instagram stock is worth since it's not publicly traded, you can take a look at its competitors as a baseline.
Twitter, its close competitor, has traded for around $44 to $74 over the past year.