WhatsApp, also called WhatsApp Messenger, is one of the world's largest single instant messaging software apps.
With over 2.5 billion users, it's no surprise that investors are looking at WhatsApp stock as an opportunity to strengthen their portfolios.
The app is currently used in the U.S. and a variety of other countries, including those in Europe and some Asian nations.
It's clear that demands remain high for WhatsApp, as it is used on many platforms and is available on iOS, Android, and Windows platforms.
In other words, almost every current mobile device can download WhatsApp.
WhatsApp's messenger service requires a cellular mobile telephone number to sign up or make an account.
In 2018, WhatsApp developed a separate WhatsApp Business App that allowed companies to communicate directly to their clients using the WhatsApp messaging platform.
Overall, it's an excellent bit of tech that many would like to purchase on the stock market, especially as it seems poised to grow rather than downsize.
Our guide gives you a close look at WhatsApp Stock, the company's history as well as competitor stocks worth investing in.

A Quick History of WhatsApp
The Development of WhatsApp Messenger
WhatsApp was initially founded by former Yahoo! employees Brian Acton and Jan Koum.
They began development in January 2009 after they purchased an iPhone and decided to make an app that would dominate a specific niche in the App Store market: messaging.
Earlier messaging apps were far from ideal and lacked certain features we take for granted today, such as showing the statuses of people involved in communication.
Actor and Koum brought in Alex Fishman, who connected the pair to the Russian developer Igor Solomennikov.
Together, this team began developing what would eventually be called WhatsApp.
The team chose the name because it sounds like "what's up!", which matched the conversational appeal they wanted in their app.
Launch and Incorporation
WhatsApp was incorporated as WhatsApp, Inc. in 2009 in California.
In June of the same year, Apple launched its push notifications update, which became an integral part of the WhatsApp development cycle.
Over time, more and more developers joined the WhatsApp team, and former friends of the developers from Yahoo! invested over $250,000 in seed funding to get the start-up off the ground.
The app spent lots of time in the beta stage, undergoing extensive testing and bug quashing.
Although WhatsApp initially began as a free app, it was changed to a paid service to cover the costs of sending verification messages to various users.
December 2009 also saw a new picture messaging feature added to the iOS version of WhatsApp.
Growth and Acquisition
The WhatsApp Messenger app very quickly grew over the following years.
In fact, by 2011, WhatsApp was one of the top 20 apps found on the App Store for U.S. markets.
January of 2013 saw WhatsApp grow to include over 200 million active users when the app was overseen by just 50 staff members.
This drew the attention of the social media giant Facebook, which wanted to acquire the company for two reasons: to prevent competition with its own messaging service and to take advantage of WhatsApp's data collection capabilities.
Facebook bid quite generously to acquire the young company, paying $4 billion in cash to many of the original developers and another $12 billion in Facebook shares.
Another $3 billion in restricted stock units were granted to Acton and Koum: the original founders of WhatsApp.
Recent Developments
The WhatsApp team has not rested on its laurels.
As of January 18, 2016, WhatsApp no longer charges $1 annual subscription fees from its users.
Furthermore, the app stopped displaying third-party advertisements and added new features, such as the above-mentioned WhatsApp Business version.
Although WhatsApp's journey is far from over, it still hasn't undergone an IPO, as its founders decided to sell the company to Facebook before it became a tech giant in its own right.
While this may be disappointing for investors looking to get into the messaging app industry specifically, you can still invest in WhatsApp by investing in Facebook, its parent company.

Can You Buy WhatsApp Stock?
At the moment, it's not possible to buy WhatsApp stock by itself.
This company is owned fully by Facebook, and it didn't undergo an IPO or initial public offering before its acquisition.
So there aren't any dedicated WhatsApp stocks on the market.
However, you can technically purchase stock in WhatsApp by purchasing stock from its parent company, Facebook.
At the moment, Facebook is listed on the NASDAQ with a stock code of FB.
Crypto Alert
Bigger Than Bitcoin and Better Than Gold
Even gold misses the mark.
Cryptocurrencies (like Bitcoin) are the ONLY assets that have all four of these features.
Features that can truly protect investors from today's unprecedented money printing and interference from governments.
But Bitcoin is NOT the primary cryptocurrency at the forefront of this new money revolution.
These three supercryptos are the ones taking the lead and helping investors make the most money.
Click Here For All Of The Details
We earn a commission if you click this link and make a purchase at no additional cost to you.
Currently, you can purchase this stock for $362.97 a share.
Because you can't buy WhatsApp stock directly, it's important to consider whether you want to own stock in Facebook overall.
There's lots of discussion surrounding the role of Facebook in modern society, though the stock's price is as high as it ever has been despite this.
Who Owns WhatsApp?
WhatsApp is fully owned by Facebook: a major social media and Internet data company based in Silicon Valley, California.
Facebook is one of the most profitable social media stocks you can purchase, and buying stock in Facebook also means you buy stock in WhatsApp.
Facebook first purchased WhatsApp in 2014 for a price of $19.3 billion
At the time of the purchase, WhatsApp only had 200 million users.
But Facebook had confidence in the messaging app and believed that its user base would skyrocket.
Indeed, by January 15, WhatsApp had over 700 million users worldwide.
Even today, it's one of the largest messaging services in the world and is a strong competitor to traditional text messages.
What is the Facebook or WhatsApp Stock Price and Symbol?
The WhatsApp brand does not have a dedicated stock price and symbol, so you won't find WhatsApp shares on a trading platform.
You cannot invest in WhatsApp directly.
Instead, you can buy Facebook shares with the stock code FB and a price of $362.97.
While it's not the same as buying WhatsApp stocks directly, investing in Facebook Inc. is a very appealing alternative.
Facebook also owns Instagram if you needed another reason to invest.

Why is WhatsApp Successful?
WhatsApp Messenger is largely successful due to the popularity of its instant messaging service.
This freeware and cross-platform app lets users send both text and voice messages, as well as share documents, images, video calls, share their locations, and transmit other types of content.
In other words, it's a messaging app that does practically everything.
Users can download WhatsApp and never have to download another transmitting or messaging app whatsoever.
The client runs primarily on mobile devices but can also run on desktop computers.
Timing is everything, and because it was the first app of its kind, WhatsApp already had a huge user base by the time the majority of the public caught on.
WhatsApp has been helped by Facebook's digital infrastructure and technical support, which ensures that the platform is stable and consistent 24/7.
Be sure to research WhatsApp in-depth before buying Facebook stock on any of the major stock markets.
WhatsApp Competitors to Buy with Your Brokerage Account
Many people don't want to invest in Facebook amid allegations of privacy intrusions or because they think the social media giant's era of domination is coming to an end.
Whatever your reasons, there are solid competitors to choose from if you want to spend your investment funds elsewhere.
Keep reading for more information about each company.
Slack (NYSE: WORK)
Slack is rapidly becoming one of the most go-to workplace communication suites in the industry, offering text and image-based messaging for small businesses, remote workers, and everyone in between.
Like other companies on this guide, Slack stands out as an excellent stock due to its potential for long-term growth.
Even better, this corporation is publicly listed on the New York Stock Exchange, and throughout 2020, it saw record earnings.
This means that you can buy or sell shares today.
Even though growth has slowed as workplaces have returned to normal, the advent of remote work will never fully be undone.
Therefore, it could be a good choice to invest in Slack as soon as possible; odds are this software will only become more popular and ubiquitous throughout industries, not less.
You can pick up shares of Slack from the New York Stock Exchange using your favorite broker at prices of $45.16.
Google (NASDAQ: GOOGL)
Naturally, you can always go with the other major search engine and Internet company aside from Facebook: Google.
Though Google is technically owned by its parent company Alphabet, Inc., it's publicly listed on the NASDAQ, so you can pick up shares for it without having to purchase shares in its parent company.
However, be aware that Google's share price is astronomical relative to other stocks.
You may want to see if your broker allows you to purchase partial shares, or potentially invest in a fund rather than buy shares outright.
Currently, Google shares are selling for well over $2700 apiece.
But if you can get yourself a piece of this particular pie, you'll likely be financially set up for the future.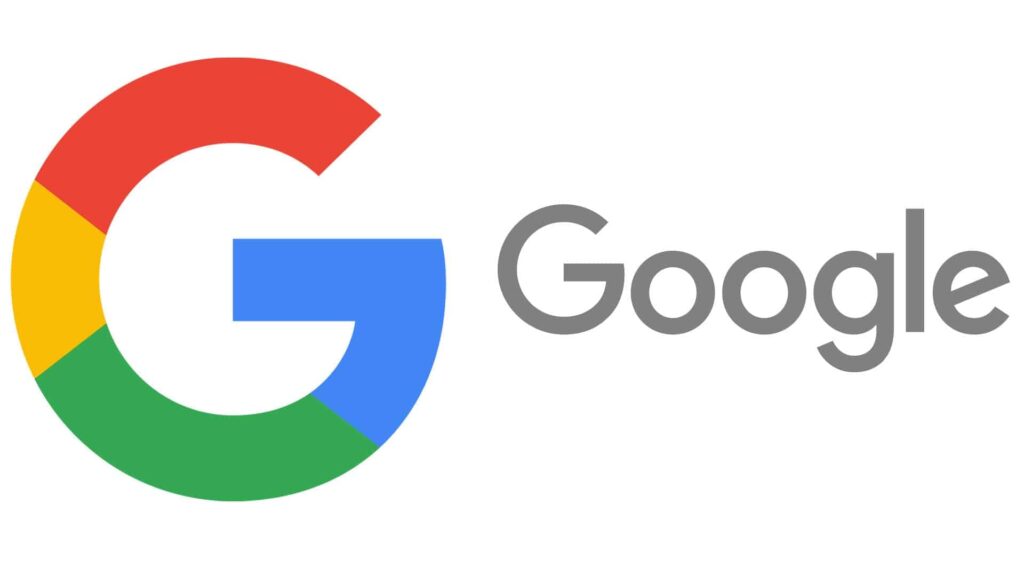 Skype (NASDAQ: MSFT)
Lastly, you might want to consider investing in Skype as an alternative to WhatsApp.
Like other stocks mentioned in this guide, you can't directly invest in this messaging and video conferencing software, but you can invest in Microsoft, as this parent company owns Skype.
Microsoft is currently listed on the NASDAQ for $288.90, and it has been on an upward trend for most of 2021.
Investing in such a surefire company as Microsoft could be a good way to stash your money away to create a nest egg for the future.
Or you can simply invest in Microsoft, as the company continues to lead the charge in the telecommunications and computer software spheres.
Either way, Skype serves many of the same purposes as WhatsApp, with a slightly different focus, making it a good investment alternative if you don't want to invest in Facebook.
Can You Buy WhatsApp Stock: Final Thoughts
All in all, WhatsApp stock may not be available, but Facebook stock is a low-risk alternative that shows no sign of slowing down.
Regardless of how you feel about Facebook or what you think about their stock price, it's safe to say that Facebook's stock is a solid investment for anyone looking for long-term growth rather than a quick profit.
Do your research and consider whether you want to invest in WhatsApp through Facebook before putting your money down.
WhatsApp also has many strong contenders for alternative investment options, including Slack, Google, and Skype.