Infrastructure is what keeps our communities running effectively.
Robust infrastructure improves the quality of life for everyone in society, and it also promotes economic growth and prosperity.
In this article, we'll be discussing the top infrastructure stocks to add to your portfolio.
Key components of infrastructure include electric, water, transportation, and telecommunications systems.
Over the past several decades, infrastructure in the US has lagged behind that of other countries.
However, President Biden has committed to rebuilding American infrastructure. He is currently working to pass an infrastructure bill through Congress.
Not only will this improve our quality of life, but it will also stimulate the economy by providing new jobs.
With this renewed interest in infrastructure spending, now is a great time to invest in stocks in this sector.
Best Infrastructure Stocks
United Rentals Inc. (NYSE: URI)
United Rentals is the largest equipment rental company in the world with over 660,000 rentable units around the globe.
They have rental equipment for many types of physical infrastructure and construction projects.
United Rentals has the equipment to work with many different sub-sectors of the infrastructure industry.
This company could provide essential support for President Biden's infrastructure package if it passes.
Even before this year, United Rentals already saw an increase in demand. Between 2017 and 2019, United Rentals' revenue increased by nearly $3 billion.
Although this explosive growth slowed due to COVID-19, it didn't take long for this company to start growing again.
This could be because many companies decided to start renting their infrastructure equipment instead of buying it in order to cut back on costs.
United Rentals stock performed very well so far in 2021. Some analysts have upgraded it to a buy rating, and there is an assumption that this stock will deliver strong returns if the infrastructure deal passes.
While we can't be sure exactly what will happen, United Rentals has proven over the past year that they are a stock to watch.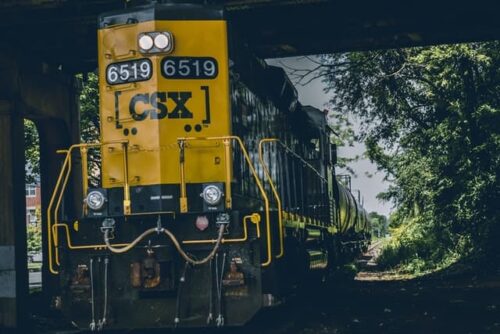 CSX Corporation (NASDAQ: CSX)
CSX is a holding company involved in the rail transportation industry, with CSX Transportation operating as its primary subsidiary.
They run rail routes in the eastern U.S. as well as in the Canadian provinces of Ontario and Quebec.
One of the benefits of investing in CSX is that they have been very efficient with their finances.
They implemented precision scheduled railroading in 2017, which allows them to run their routes while keeping expenses low.
Demand for rail transport was lower over the past year due to necessary government shutdowns.
However, CSX managed to keep its operating ratio below expectations. This indicates that the company is prioritizing financial stability and keeping its spending in check.
Should the U.S. decide to expand its rail infrastructure, CSX would likely be involved as an industry leader.
As the United States is slowly reopening and vaccines are becoming more readily available, demand for CSX's rail services is increasing.
Their stock price has been increasing as well. Wall Street has been particularly excited about the company's latest earnings report.
Their profits and overall transportation volume have gone up, which bodes well for the rest of the year.
Infrastructure Stocks To Buy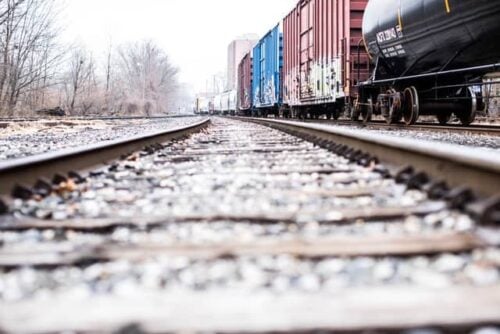 Union Pacific is another critical railroad stock to keep your eye on.
This company was a key player in the development of American rail infrastructure throughout the 19th century.
They continue to operate routes in the Western, Southern, and Midwestern regions of the United States.
Where Union Pacific stands out is their dividend yield, which currently stands at just under 2 percent.
Their cash flow is stable, which means investors can likely count on that dividend to continue in the future.
Like CSX, Union Pacific switched to a precision scheduled railroading system in 2018. This has helped them cut back on costs without compromising their efficiency.
Union Pacific is also moving away from coal and diversifying their transport operations, which is a positive sign.
The coal industry has been struggling as of late as companies around the world are moving towards cleaner energy.
This stock has rebounded from last year's challenges, and their share price even hit a high point in May.
As a whole, the railroad industry has bounced back more quickly in the western U.S. than in the east, which gives Union Pacific an advantage over competitors.
Brookfield Infrastructure Partners (NYSE: BIPC)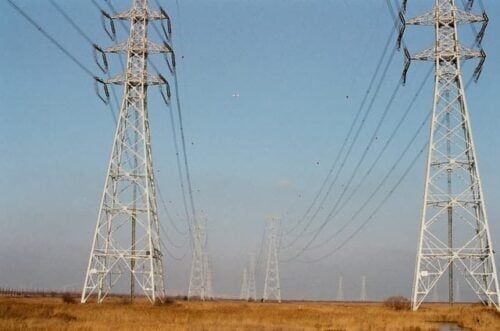 Brookfield is an excellent choice if you're looking for an infrastructure stock with a truly diversified portfolio of operations.
Brookfield is based in Toronto and has infrastructure projects all over the world. Some of their investments include heating and cooling, electric, natural gas, and renewable energy.
Brookfield minimizes their financial risk with a diverse portfolio of companies and projects.
Not only does Brookfield have a very diverse portfolio, but its subsidiaries post consistently strong revenue numbers.
They're not resting on their laurels either – they acquired 135,000 telecom towers in India just last year. This market has considerable financial potential, so this is a great play for Brookfield.
This company also pays a substantial dividend of 3.74 percent.
They've also been very aggressive when it comes to increasing their dividends, with an eventual target of over 5 percent annual dividend growth in the long term.
Not only is Brookfield Infrastructure a financially sound company, but their interest in renewable energy projects could set them apart in the years to come.
Climate change is becoming an increasingly challenging global issue. Demand for renewable energy is likely to continue increasing for the foreseeable future.
Water Infrastructure Stocks
Evoqua Water Technologies Corp. (NYSE: AQUA)
Evoqua Water Technologies is a global water infrastructure company.
They offer a broad range of products to help communities deliver safe, clean water to their residents.
They are committed to sustainability and conservation, which will be essential moving forward.
Evoqua went from making losses to making profits in the last year, which is particularly impressive in a tough economy.
In general, water stocks tend to do well during challenging times because of their essential nature.
Evoqua's stock price has been consistently improving over the last several months.
However, the company's director recently sold 10,000 shares of this stock, indicating that its share price may have peaked.
While this is a concern in the short term, a drop in Evoqua's share price could allow investors to buy at a lower price.
This could result in better returns in the long run.
Sustainable water infrastructure is so important as we deal with climate change, and Evoqua's products are expected to be in high demand.
Pentair (NYSE: PNR)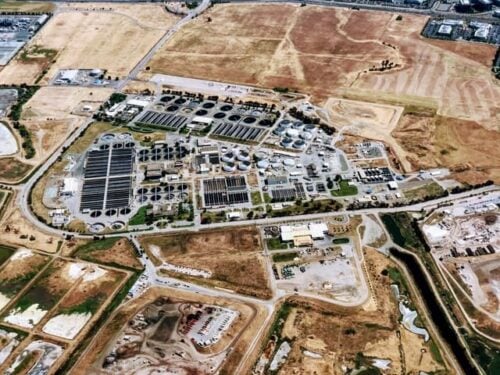 Pentair is a water treatment company based in Minneapolis with operations throughout North America. They focus on residential water treatment and filtration.
Despite the challenges of the pandemic, Pentair managed to do well in 2020.
Demand for residential pools went up during lockdown periods because many public pools and beaches were closed. These offset losses in other parts of Pentair's business.
Pentair's success has continued into 2021, as their share price has been on a steep upward trajectory over the past few months.
This company could grow even more over the next few years by expanding its water treatment segment.
Demand for sustainable water solutions is high right now, and our society will need innovative new solutions in order to keep providing clean water for our citizens.
Pentair has the potential to expand its water treatment business and provide these solutions.
American Infrastructure Stocks
The Norfolk Southern Corporation is an American infrastructure stock to keep your eye on as the economy recovers.
Their principal subsidiary is the Norfolk Southern Railway, which operates a network of freight routes in the eastern and southern United States.
One component of President Biden's American Jobs Plan is expanding the U.S.'s railroad network. If this new spending bill passes, it could present a considerable opportunity for Norfolk Southern.
However, they'll need to diversify out of coal transportation. The coal industry is on a downward trajectory, which has led to stagnating earnings for Norfolk Southern in recent years.
Norfolk Southern is now using precision scheduling, which should improve efficiency and help keep costs down.
Overall, this is a stable long-term play in the railroad industry.
Nucor (NYSE: NUE)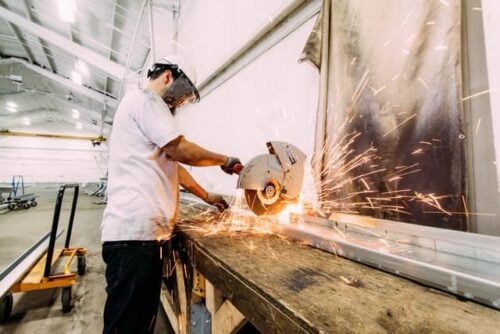 Nucor is a steel manufacturer that produces essential materials for infrastructure projects.
They are based in Charlotte, North Carolina, and are currently the largest steel production company in the U.S.
Many other top infrastructure stocks rely on steel or their projects. Energy pipelines, railroads, bridges, and many other critical infrastructure components all rely on steel.
Nucor's product is inherently valuable, and they've also proven themselves to be very financially robust.
Nucor has a large scrap recycling operation, and they also use inexpensive electric arc furnaces.
This has helped them keep their spending down in 2020. They were also very proactive in handling the economic crisis of last year.
They took steps to ensure continued cash flow over the past several months and have kept their debt in check.
Their operations are also more diverse than many of the world's other leading steel companies.
Nucor has kept its dividend yield high, at 3.4 percent. They've also increased their dividend yield annually for nearly five decades.
Since steel is such an essential component of many construction projects, Nucor is set up for success heading into 2021 and beyond.
Their large market share and strong business model make Nucor a good choice for the future.
So far, Nucor stock has seen solid returns since the beginning of 2021. This growth was likely due to excitement about the upcoming infrastructure bill.
Despite this growth, this stock's price-to-earnings ratio indicates that they are likely still fairly valued.
Best Energy Infrastructure Stocks
TC Energy (NYSE: TRP)
T.C. Energy is one of the largest natural gas pipeline companies in North America.
They're based in Canada and have pipelines that connect to the U.S. and Mexico.
The natural gas industry is doing well overall, and T.C. Energy is a leader in this sector.
This company has managed to keep their earnings relatively stable despite the financial challenges of last year.
Not only is energy essential, but market rates for natural gas are regulated, which minimizes financial risk even further.
T.C. Energy has maintained a healthy cash flow and has kept their debt and spending in check.
Another thing that makes T.C. Energy stock so attractive is their dividends.
Their current dividend yield is 5.78 percent. Their payouts to investors have consistently gone up over the years as well.
This stock dropped in price recently after the company made the decision to terminate the controversial Keystone pipeline project.
While this will have a negative effect on the stock in the short term, this looks like a good move for T.C. Energy in the long term.
This will allow them to focus on other potentially lucrative projects and stay away from controversy.
Overall, TC Energy's consistency makes it a good option for those investing in energy infrastructure.
Are Infrastructure Stocks A Good Investment?
Infrastructure stocks are a solid investment in any market, but they are particularly exciting investments right now.
President Biden is currently trying to pass one of the most extensive infrastructure plans in recent history.
New government infrastructure projects would create desperately needed jobs, boost the economy, and improve the quality of life for millions of people.
The idea of increased infrastructure spending has generated public optimism in this particularly challenging time.
Specifically, President Biden has expressed interest in expanding our renewable energy infrastructure and our rail system, which has consistently lagged behind the rest of the world.
Infrastructure stocks have already seen a boost this year, as investors are excited about this potential deal.
If this deal passes, these stocks could deliver even greater returns.
Infrastructure stocks also make excellent long-term investments.
Because infrastructure is so essential, these stocks aren't as vulnerable to changes in the economy.
We already saw many infrastructure companies do well last year, even as companies in other industries were struggling.
They are an excellent choice for investors who want to minimize their financial risk.
Best Infrastructure Stocks: Final Thoughts
Now is an excellent time to invest in infrastructure stocks.
Whether you're opting for water, transportation, energy, or any other form of infrastructure, there's plenty of potential here with a renewed interest in infrastructure construction.
When selecting an infrastructure stock, be sure to choose one with a robust business model and stable financials.
They should have consistently good cash flow and take steps to minimize debt.
Consistent increases in total revenue and earnings are another crucial factor to consider.
Infrastructure is a key part of our society, so it's no surprise that infrastructure stocks perform well regardless of what's happening in the market.