GoDaddy is one of the most popular web hosting and domain registration services. As of June 2020, GoDaddy had more than 20 million individual users.
Unlike services that host clients' websites as a page of the company's main website, GoDaddy offers individual domain name registration and web hosting.
In short, a website with GoDaddy would be www.yourname.com instead of yourname.company.com.
The difference is subtle but important. GoDaddy rakes in hundreds of millions of dollars each year from domain registration alone.
So how does GoDaddy make money? Let's look at the strategies it uses to diversify its revenue.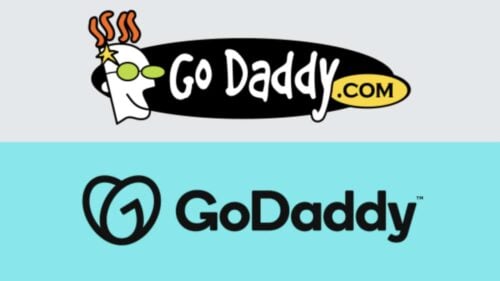 How Does GoDaddy Make Money?
GoDaddy's primary service is domain registration, which generates most of its revenue. They also offer web hosting services and business applications.
These include email accounts, calendars, data storage, marketing and sales services, and more.
Let's take a closer look at these revenue streams to see how GoDaddy makes money.
Domain Registration
GoDaddy offers a number of services within the broader field of domain registration.
These include registering new domain names, renewing existing registrations, maintaining domain privacy, and offering advertising on pages with no existing content.
GoDaddy has monetized each of these processes, creating a very profitable revenue stream. For example, the company charges per type of domain.
This means you could not register www.yourname.com, www.yourname.org, and www.yourname.info in one application.
Instead, GoDaddy charges $12.99 per year for ".com" domains, $8.99 per year for ".org" domains, and $2.99 per year for ".info" domains. You would have to register each of these domains separately.
GoDaddy also offers unique products like auctions and premium hosting for separate yearly fees. This is the most profitable service GoDaddy offers.
In 2013, domain registration brought in more than $671 million for GoDaddy. In 2019, domain revenue reached a peak of $1.3 billion.
Hosting and Presence
Hosting and presence services are the second most profitable services that GoDaddy offers. These include website builders, SEO products, and privacy tools.
These services are billed per domain per month and are designed to appeal to website beginners. These tools make it easy to build and optimize a website quickly.
GoDaddy made an excellent business choice to offer these services alongside domain registration. This makes it possible for clients to take care of all their web hosting needs through GoDaddy.
This increases client retention. In 2019, hosting and presence products brought in $1.1 billion for GoDaddy. These services are only slightly less profitable than domains.
Business Applications
GoDaddy also draws in revenue from business applications. These include licensing fees for products like Microsoft Office, which starts at $3.99 per month.
This includes email accounts, online calendars, and data storage. GoDaddy also offers email marketing, which costs between $9.99 and $19.99 per month.
This is the most expensive business application GoDaddy offers. Email marketing helps users reach potential clients more effectively.
GoDaddy also offers online bookkeeping as part of their "one stop shop" approach. This service costs $8.43 per month and helps to build client loyalty.
As a whole, business applications generate the least revenue of GoDaddy's products. In 2019, this category brought in only $510 million.
How Much Money Does GoDaddy Make?
While you might spend just $10 registering a domain with GoDaddy, the additional features offered can bring your total spending to more than $150.
This has made GoDaddy extremely profitable. In 2019, the total revenue from all GoDaddy divisions reached $2.99 billion.
Want to buy Godaddy stock? You can with Webull, a commission free trading platform where you get free stocks just for joining. Check out Webull Here.
History of GoDaddy
GoDaddy founder Bob Parsons sold his software company, Parsons Technology, in 1994. He initially chose to retire after the sale went through, but this didn't last long.
In 1997, he came out of retirement to start Jomax Technologies. This new company received funding from private contributors.
In 2006, they changed their name to GoDaddy Group Inc. The company grew quickly and started competing with domain industry leaders like eNom.
By 2005, GoDaddy had become the largest accredited registrar on the internet. Between 2012 and 2020, GoDaddy acquired more than 15 competing companies.
GoDaddy is still the largest web host by market share and has more than 62 million domains registered.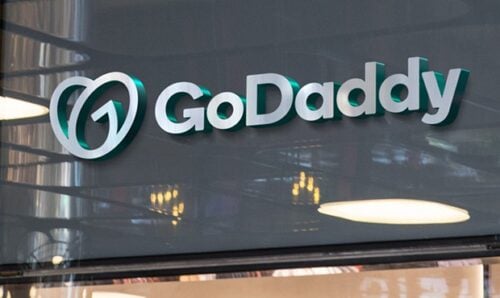 Who Owns GoDaddy?
Despite integrations with WooCommerce and Amazon Web Services, GoDaddy is still owned by GoDaddy Group Inc. and Bob Parsons. The company is publicly traded, with chairman Charles Robel and CEO Aman Bhutani at the wheel.
What Is GoDaddy Worth?
As of January 2021, the estimated net worth of GoDaddy is $13.9 billion. They've seen massive growth as a result of business expansions and competitor acquisitions.
GoDaddy has gone from a simple domain registrar to a web hosting and marketing powerhouse.
How Can GoDaddy Make Money In The Future?
GoDaddy's business model has been very sustainable for over 20 years. However, an IPO filing in 2014 revealed that the company had not made a profit since 2009.
Going forward, GoDaddy could make money by integrating advertising with its other services. By offering amateur web developers integrated monetization, GoDaddy could earn a profit from the content hosted on its development tools.
GoDaddy has also seen success in IPO and private equity funding. In 2015, then-CEO Blake Irving led GoDaddy to a 30% stock increase on its first day of trading on the New York Stock Exchange.
Unfortunately, GoDaddy is at the center of some controversies that have led to bad press and a loss of clients.
GoDaddy could counter this bad press and make money in the future by refreshing its image and changing some key business practices.
Expanding the privacy and security services it offers could help GoDaddy keep up with other successful internet services.
GoDaddy showed some willingness to rebrand in early 2020, when they updated their logo for the first time ever.
How Does GoDaddy Make Money: Final Thoughts
How does GoDaddy make money? The bulk of its revenue comes directly from domain registration and maintenance fees. Their web hosting services and business applications are also a significant source of revenue.
Overall, GoDaddy is a very successful player in the domain registration space. They've seen very little competition since the early 2000s.