Discord is a communication platform that's becoming a staple for gaming communities, businesses, and hobbyist circles across the globe.
With the company's growing success over the years, many investors wonder if they can buy Discord stock.
Discord is now the preferred platform for many communities, and its popularity extends into other industries.
But can you buy Discord stock?
Read on for all the details you need to know about this exciting investment opportunity.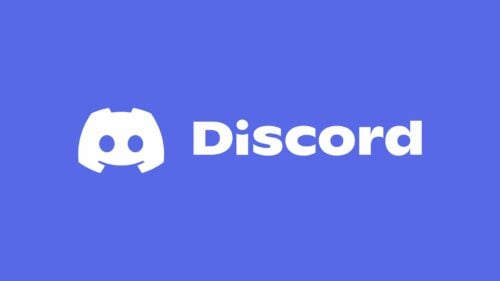 What Is Discord?
Discord is a communications app originally developed with gamers in mind.
It promoted cross-platform communication between users playing in an active session at the same time.
There are tons of communication apps out there, some used by gaming communities.
The reason why Discord sets itself apart is due to a long list of advanced features that have caught the eye of the gaming industry and other top industries in the digital realm.
One of its key successes is that Discord works with other apps on any platform.
Its ability to see past software lines is powerful and one of the top reasons for Discord's funding success.
A unique feature of Discord is the ability to subdivide public groups called servers, or channels.
This allows discord users to create private or group-only servers.
Since groups of friends can have private servers, it doesn't matter where someone is or what software they're using.
Discord also enables chat, file sharing, screen sharing, video communication, and other communication tools.
Players can also share their screen and use Discord while they play to increase gaming interaction while using other communication apps.
One issue with most communication apps is the quality of sound.
Instead of being fuzzy and breaking out, Discord has a solid quality that sounds crisp and clear.
Apart from compatibility with gaming apps, Discord is compatible with all kinds of apps, including Spotify, YouTube, and even Mixer.
Businesses are starting to realize that Discord is a solid alternative to Zoom and Skype, incorporating it into their business for non-gaming purposes.
Also, the COVID-19 pandemic sparked a huge demand for communication apps that could keep up with the surge and provide businesses all around the world with a solid source for communication.
Although Discord was targeted toward gamers, it didn't keep other groups from getting in on the opportunity.
Some groups, including hate groups, were reported to be using the app to schedule meetings, which Discord has since attempted to monitor.
Even though the company has taken steps to keep its name away from negative associations, these types of controversies tend to stick around.
Who Owns Discord?
Discord is owned and was founded by Jason Citron, a long-time app and gaming platform mogul.
Citron gained his notoriety from the development of the app OpenFeint.
As a social gaming platform, OpenFeint revolutionized the way gamers communicated with one another, catching the attention of big names in the business, like GREE.
In 2011, GREE bought OpenFeint for over $100 million, giving Citron the funds to invest in a game development studio.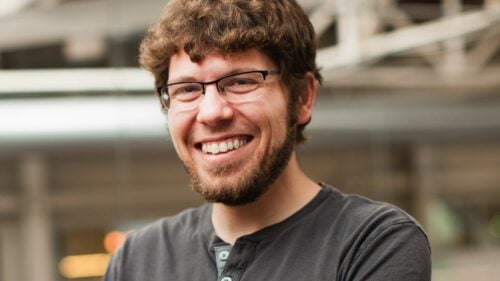 While developing games, Citron noticed that there was a key issue when it came to communication.
A lot of gamers before that had taken to popular forums like the website Reddit.
But with Discord, players could create channels and subchannels that were dedicated to the game they were playing.
After several other successful ventures, Citron broke ground on Discord back in 2015.
Discord squeezed into the market among other big names in communication, including Skype and TeamSpeak, generating so much traffic that servers crashed a few times before the company was able to make changes to meet demand.
The owner's success with previous apps has given him a reputation as a solid developer, especially after selling his first successful app for over $100 million.
What Is Discord Worth?
When Forbes reported that Discord was worth $7 billion back in November of 2020, the communication world and investors were floored.
In just one year, the company's worth had more than doubled, showing just how successful it is.
That led Discord to secure more funding from private investors, some of them for millions of dollars.
An analysis from the company showed that there are about 140 million users of the app, and it's estimated to grow with the release of new games and gaming systems.
All of these factors have individual investors excited to get in on the action and take part in Discord's success, but it's not possible just yet.
What Is Discord's Revenue?
While there are paid versions of Discord's software with a monthly payment model, there are also free versions that many users enjoy daily.
The subscription model Discord uses generated $130 million revenue in 2020.
Why Is Discord So Successful?
Although gamers appreciate Discord for the ease of grouping up and creating gamers-only dedicated servers, businesses also use the platform for meetings, communications, virtual classes, and more.
There are many reasons that countless communities have adopted Discord, which include:
Streamlined voice chat for communicating with a team member or group

Discord servers allow users to create private groups and feeds (it's like a private Twitter for teams

The ability to post group updates, personal text messages, or use it for public exchange

It's a great tool to keep in touch with employees

Discord has a partnership program where partners gain official recognition from the company for building strong communities

The service runs all hours of the day

It's useful for a wide variety of interests
These and other features are attributed to the continuous growth of monthly users and user base.
Can I Buy Discord Stock?
Unfortunately, while Discord is making seismic splashes in the world of communication, it's not available for trading on the open market.
Discord is a private company and only allows private companies, institutional investors, and select individuals to invest in it.
Currently, retail investors cannot buy or sell stocks in Discord.
Discord IPO
Discord is expected to announce an initial public offering (IPO) date this year.
Microsoft tried to buy the company in early 2022, but the offer was declined.
Reportedly, Discord wants to go public instead of being acquired.
There have not been any official SEC papers filed, and no specific IPO date has yet been announced.
Early investors are looking forward to IPO participation and purchasing discord shares.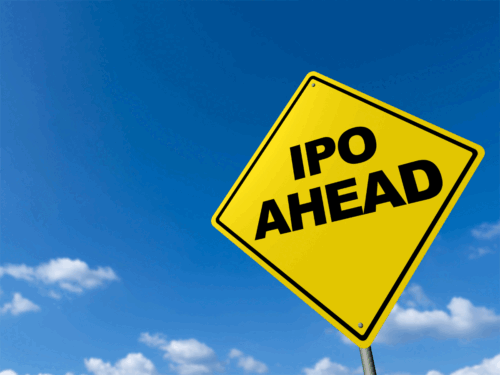 Discord Stock Symbol
Because Discord is not currently traded publicly, there is no stock symbol.
At the moment, Discord is privately owned and only accepts funding from private investors and members.
Discord is rumored to hit the market soon, as several companies have looked to the communication platform for a successful acquisition.
Microsoft was one of the biggest names, stirring up a lot of speculation that Discord would finally be bought out.
Though, while the $10 billion offer from Microsoft sounded like it was big enough to go for, the owner walked away igniting rumors that the company would go public instead.
The big news of a Discord IPO is sure to cause a frenzy in the market; and as soon as it's released, those who buy into it could be looking at solid returns.
Discord Stock Price
The actual Discord stock price will not be known until it can start trading on a stock exchange.
Since it has shown continuous growth, share prices are expected to be quite high.
Should I Buy Discord Stock if It Goes Public?
Whether or not you should buy Discord stock when it goes public depends on if all the information and data available give you confidence in the value of its shares.
If Discord comes into the market at the wrong time, it could get devoured by the competition.
While it's not known when an IPO may occur, it's suspected that it could be very soon.
Now that the economy is up and running again, investors are urged to keep an eye on announcements from the company, as it could be announcing big news very soon.
Greenoaks Capital is one of the key tech venture capital firms that led the latest Discord funding round.
Greenoaks Capital's financing put Discord value at $7 billion.
This could make the company a "unicorn" IPO when it begins public trading.
Discord Competitors to Invest in
If you're ready to hop into the market and want to invest in a company like Discord, take a look at its competitors.
There are lots of online communication apps out there besides Discord, and some of them are backed by powerful software companies.
So if you're looking to diversify your portfolio now, here are a few suggestions to keep your eyes on.
Element (NYSE: ESI)
Though it's not a direct competitor, Element is behind some of the newest innovations in electronics and hardware.
Currently, investors are calling Element a stock to buy, so it could be a good time to get in.
This stock is one to keep your eyes on if you're looking to add some more digital companies to your current investments.

Slack (NYSE: WORK)
Over the last year, Slack has seen a 50% increase in revenue, which is part of the reason why they've captured so much attention.
During the pandemic, communications were crucial, helping offices, schools, and hospitals stay in constant communication.
Slack is used by many private users, but organizations are also hopping on board and making it their staple communications platform.
Companies like Amazon and Chime are but a few, and many others are sure to follow suit making Slack a great investment.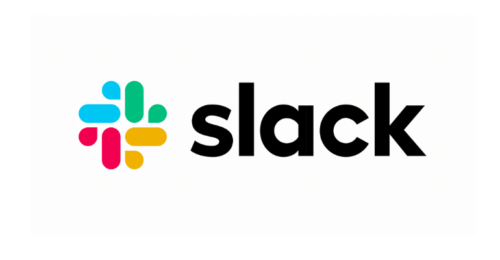 Skype (NASDAQ: MSFT)
Skype is owned by Microsoft, one of the largest software companies in the world.
Microsoft acquired Skype years ago and has since then used it as a means of connection for many of its new products.
Microsoft is a good long-term stock to invest in, as the company continues to be at the top of the software game.
With each product released, the company grows its reach across all of its services, which could boost your investment if you decide to get in now.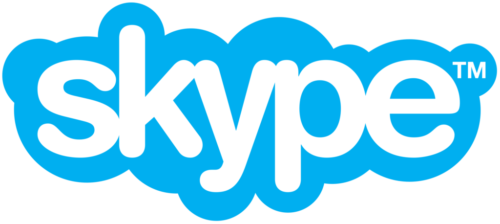 Can I Buy Discord Stock: Final Thoughts
To date, Discord stock is a communications company that is making a big splash in the world of online discourse and workflow.
So, many investors are patiently waiting for an IPO.
Though it's not certain when an IPO will occur, many experts believe it might happen soon, especially with the company stepping away from its multi-billion-dollar offer from Microsoft.
Though Discord seems successful, there are still some key concerns that investors should keep in mind, including revenue, competition, and profit.
All of these factors could determine how the stock behaves when the company launches its IPO.
For now, we recommend looking into Discord competition in the meantime and stay up to date on any news about the company, so you can jump into Discord stock at a time that best suits your investment style and portfolio.
Discord Stock FAQ
Have questions about investing in Discord stock?
Here are some of our frequently asked questions
Is Discord Going To Go Public?
Whether Discord will go public is not yet confirmed.
It is strongly rumored and expected that the company will announce an IPO date in mid-2022.
What company owns Discord stock?
Discord stock is not owned by a company.
It is privately owned by its original creator, Jason Citron.