Can you buy Bang Energy Stock? Follow along to find out.
The energy drink market has seen significant competition in recent years.
Ever since Red Bull swept the market, numerous brands have tried to get in on the action.
Bang Energy is one such competitor to throw its proverbial hat into the ring.
But is it possible to buy stock in this energy drink brand?
We have the answer below, so keep reading to learn more.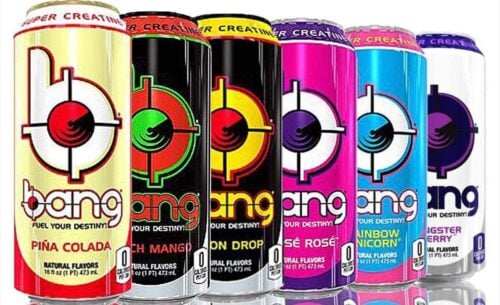 What Is Bang Energy?
There are plenty of energy drinks on the market, but Bang Energy is one of the most potent formulas.
It contains Creatine, Electrolytes, Caffeine, B Vitamins, and Amino Acids.
All these ingredients combine to give you a much more substantial boost than other energy drinks.
Bang Energy could be right up your alley if you're looking for a little pick-me-up that will last all day long.
The company also creates caffeine-free variants of its energy drink.
Who Owns Bang Energy?
Vital Pharmaceuticals is the parent company that owns Bang Energy.
The company, which is based in Florida, is privately owned.
Jack Owoc founded Vital Pharmaceuticals.
Since 1993, when Vital Pharmaceuticals was founded, Owoc has been the chief executive.
He is the head of the company, although it's unknown just how much he controls it.
That said, his share of the company could be quite substantial.
How Much Is Bang Energy Worth?
A valuation from 2019 shows Bang Energy could be worth more than $440 million.
This valuation is an estimate that is based on sales data from over a 52-week range.
Bang Energy Revenue
Bang Energy's estimated annual revenue is approximately $200.1 million per year.
What's more, Bang Energy is quite profitable for the company's size.
In 2019, its profits put it at half of that of Rockstar Energy.
That's not bad considering the hold that Rockstar has over the energy drink market.
Can You Buy Bang Energy Stock?
Unfortunately for investors, because Bang Energy and its parent company are privately owned, you can't buy stocks in either.
So if you want to invest in the energy drink industry, you will have to look into Bang's competitors.
Bang Energy Stock IPO Date
There hasn't been any news or information to come out regarding a Bang stock IPO.
Both Bang Energy and Vital Pharmaceuticals remain private companies, and it looks like that won't change in the near future.
Bang Energy Stock Symbol
Bang Energy isn't publicly traded and thus doesn't have a stock symbol.
If it did, its stock symbol might look like "BANG" or "BNGE".
It's important to point out that if you search for Bang Energy stock, you will likely see stock for "BXNG".
This is the stock symbol for Bang Holdings Corp, a company unrelated to Bang Energy drinks.
So don't buy shares of Bang Holdings Corp thinking that you're investing in Bang Energy.
Vital Pharmaceuticals, Bang Energy's parent company, doesn't have a stock symbol either.
Bang Energy Competitors
The energy drink industry is getting more crowded, and competition is heating up.
So if you're determined to own stock in an energy drink company, you'll need to look into Bang Energy's direct competitors.
PepsiCo (NYSE: PEP)
As mentioned, Rockstar Energy is one of Bang's direct competitors
But you can't buy stock directly through Rockstar Energy Drinks.
Instead, you have to go through Rockstar's parent company, PepsiCo.
You can find PepsiCo on the NYSE as "PEP".
PepsiCo's stock currently sells for ~$168.37 per share.
PepsiCo's estimated revenue was $70.3 billion in 2020.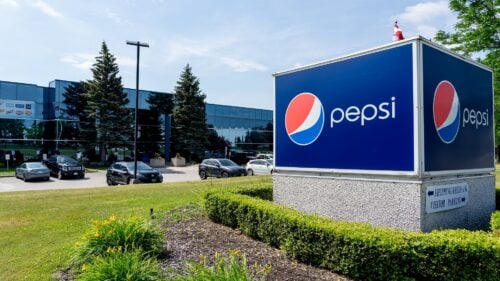 Monster Beverage Corp (NYSE: MNST)
Monster is another competitor of Bang Energy.
These energy drinks gained popularity soon after release.
At one time, they sold more than Red Bull.
The Monster Beverage Corp is the parent company of Monster Energy Drinks.
Listed as "MNST" on the NYSE, Monster Beverage Corp currently sells for ~$83.83 per share.
Monster's estimated revenue was $4.6 billion in 2020.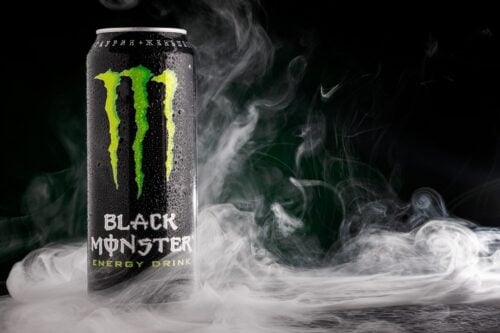 The Coca-Cola Company (NYSE: KO)
The Coca-Cola Company is known all over the world for its many beverages.
Since its inception in 1892, the Coca-Cola Company has gone on to own over 500 brands.
Due to its reach, Coca-Cola controls a large portion of the soft drink market.
The beverage conglomerate is on the NYSE under the symbol "KO."
The Coca-Cola Company currently sells for ~$61.38 per share.
Its estimated revenue was $37.27 billion in 2019.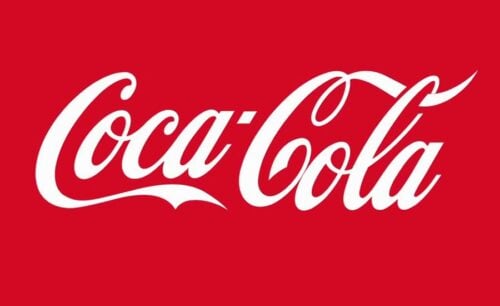 Bang Energy Stock Price
Bang Energy doesn't offer shares and therefore doesn't have a stock price.
But if it did, its shares could be priced between $60 and $170.
This is based on Bang Energy's competition and the cost of their shares.
Wait for a Bang Energy Stock IPO?
Bang Energy has proven itself to be a profitable brand.
As such, investing in it might not be a bad idea if you're looking to profit from an established company.
Make sure to do your due diligence, however, if it does become publicly traded.
Bang Energy Stock: Final Thoughts
The energy drink market is exploding with new products all the time.
So it's clear that it's a lucrative industry to be a part of.
If Bang Energy ever becomes a public company, its shares could be worth investing in.
The company has shown that it can compete with leaders like Rockstar Energy.
So it's safe to assume that Bang could be positioned to see even more growth.