Imgur is a popular online image hosting service. It allows users to upload images and browse their library for free.
Users can like and share images as well. Imgur launched in 2009 and quickly took off as people used it to share memes. Imgur now has more than 250 million users each month.
since its user platform is entirely free, how does Imgur make money? In this article, we'll look at their business model and see exactly how this company brings in revenue.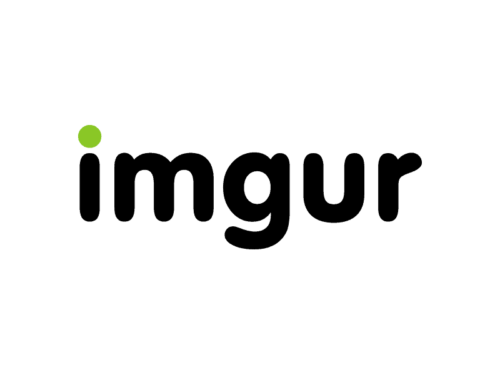 How Does Imgur Make Money?
Imgur's largest source of revenue is advertising. They use sophisticated marketing techniques to sell their ad space, in addition to traditional ad serving strategies.
However, Imgur does not rely solely on ad revenue. Imgur also offers business analytics services, which means they provide data management for other companies.
So how does Imgur make money? Let's take a closer look at their three main strategies.
Ad Serving
The ads Imgur serves to its free users use the traditional pay-per-click or pay-per-impression models. A third-party service sells ad space and then contracts with Imgur to display the ads on their website.
With an average of 270 million page visits per month, this is a very profitable revenue stream for Imgur. Monthly ad revenue in 2020 averaged $2 million for the image hosting service.
Direct Ad Sales
In addition to third-party ad serving, Imgur sells ad space directly to various companies. To date, Imgur has launched 300 campaigns for more than $12 million.
Imgur is can sell their ad space at a premium price because of their large user base, which consists mainly of millennials.
Imgur also markets itself as a uniquely positive space on the internet, which is very appealing to advertisers. As an image hosting company, Imgur sells many different types of ads.
These include banner ads, videos, and promoted posts. They display promoted posts to all users instead of just a specific demographic.
These promoted posts sell for a flat fee. They are popular because they are integrated into the flow of the site and therefore look more authentic.
Business Analytics Services
Imgur has become a business analytics powerhouse. Their system can provide real-time user data such as location and content viewing trends.
With more than 75 billion image views each month, this is no easy task. Complex analysis can take a long time when the data pool is so large, and the results can be difficult to interpret.
Over the years, Imgur has figured out how to effectively process this data. Since Imgur has refined their data analytics systems, they now offer this service to external clients.
Interana.com manages the clicks, page views, and other data users produce on Imgur. The interface is user-friendly and provides insights into business and user behavior.
Users benefit from detailed post statistics such as likes, comments, and views. Businesses benefit from a data analysis model that prioritizes speed and the ability to scale with growing data.
How Much Money Does Imgur Make?
Between ad serving, direct ad sales, and analytic tool subscriptions, Imgur makes an estimated $12 million per month. Imgur is moving away from relying on ad revenue, though.
In 2019 Imgur raised $20 million from Coil, a micropayment tool that redistributes subscription fees to its members based on content views.
This diversification is expected to significantly increase Imgur's revenue while benefitting its users.
History of Imgur
Imgur creator Alan Schaaf initially described the company as a side project. He developed the website in 2009 while he was attending university for computer science.
Since then, the service has expanded to become Imgur, Inc. Alan Schaaf remains the CEO today. Imgur has outcompeted other similar services such as Photobucket and ImageShack.
Today, the website offers image hosting, community interaction, and business analytics.
Who Owns Imgur?
Imgur is owned by Imgur, Inc., which is run and owned by founder Alan Schaaf.
What Is Imgur Worth?
Imgur has a net worth of $224.1 million based on funding, revenue, and assets. This number is likely to grow as the user base and features continue to expand.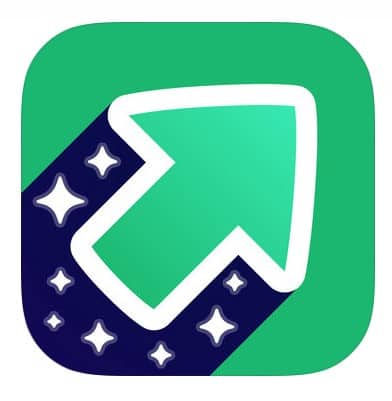 How Can Imgur Make Money In The Future?
Imgur is actively diversifying its revenue streams. One of their most exciting ventures is a partnership with a micropayment tool called Coil.
The tool uses real-time analytics to monetize web content and redistribute funding directly to content creators. This partnership will allow Imgur, Coil, and dedicated creators to earn money without ads.
Coil charges its users a subscription fee. These users then install a browser extension that analyzes the content they view.
When a member of Coil publishes content, the extension recognizes and tracks it across the internet. Creators then receive payments based on how much time other members spend viewing their content.
This partnership proves Imgur is dedicated to data and privacy protections, as well as the development of a fair online economy. Monetization rewards content creators rather than advertisers.
Imgur announced this partnership in 2019, so this strategy is still developing. We will likely see this move pay off for Imgur in the coming years.
In the meantime, Imgur can continue to market advertising space directly and use third-party ad serving to grow its revenue.
How Does Imgur Make Money: Final Thoughts
How does Imgur make money? The long and short of it is that traditional ad serving generates the bulk of Imgur's current income.
Imgur has made moves to better serve businesses and users in recent years. They're currently offering analytic services and user-based monetization through Coil.
Founder Alan Schaaf has created a powerhouse hosting service that is unlikely to see any major competition any time soon.
With more than 250 million monthly users, Imgur is one of the most popular – and therefore most profitable – image hosting services on the market.